I took a progress photo today as week 3 of Insanity comes to a close.  Today is a day off – recovery.  I keep wanting to workout but my husband told me there is a reason they tell you to take a day off so I'm going to fight the urge to get on the treadmill.  I find it amusing that a month ago I was trying to find the motivation to finally tone up and hopefully lose the last 15 lbs I want to lose, and now I'm having to force myself to take a day off.
Seeing results helps fuel this INSANE behavior.
Not only seeing, but feeling.  I feel GREAT.  But I also can see results when I look in the mirror, especially in my midsection that I thought having 2 kids had destroyed beyond repair.
In 3 weeks I have lost 1 inch around in my hips and 1 inch around in my waist.  My thighs have actually gotten slightly bigger, but my theory is that the muscle is building up under the jiggly stuff and eventually will burn that jiggly stuff off.
So without further ado, check out my Insanity week 3 results photos: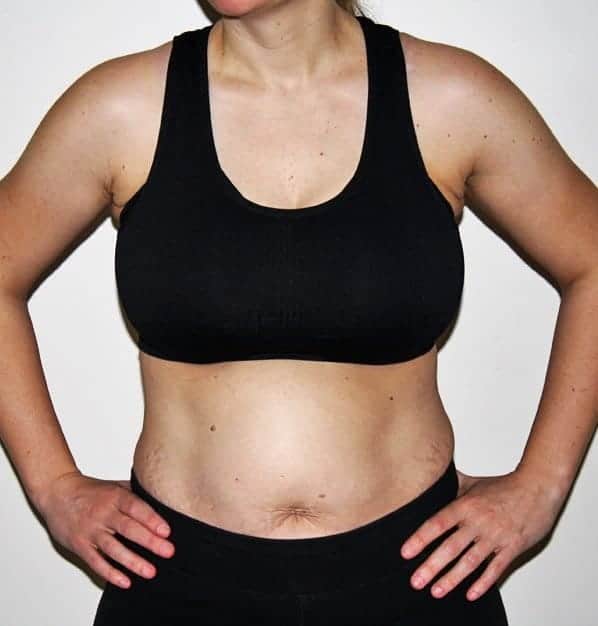 For previous weeks photos and my "before" pic see this page: INSANITY RESULTS.
Note: I was sent the INSANITY workout program to try and share my feedback on my blog.  The sweat, and opinions produced during my use of the program are my own.