I snapped this picture Friday as my kids got off the bus after the first day of school – kindergarten for Abby and fifth grade for Jake.
I think she liked it!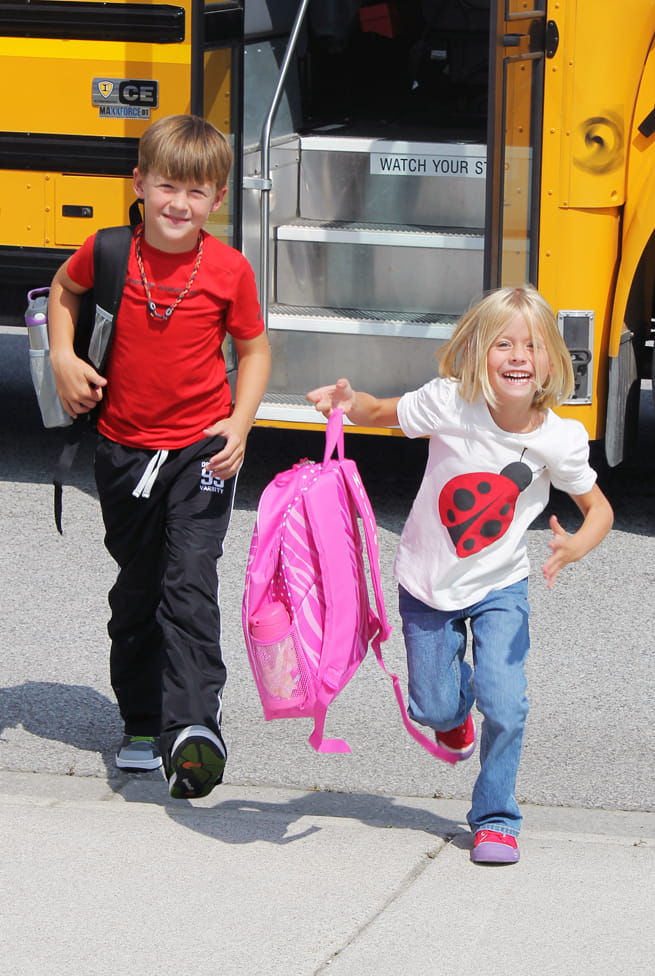 Join our newsletter!
Subscribe to get updates and great stuff via email including subscriber-only goodies like free printables and giveaways.