Yesterday we took the first step towards microwave independence.
We bought a toaster oven.
I'm really concerned about my mental health however, because my excitement level over this toaster oven was proportionately high considering it's a $75 toaster oven. For me it's more about the fact that we made a decision to make changes and we are implementing them. I have had little to no opposition from my family either, which really helps when you are taking more extreme steps to change your life.
It may be all in my mind but the toast tasted better than it ever did in my cheap little toaster (which is going away too, yay).
Time to throw out the old toaster, and within a few months we will be completely microwave-free! We are replacing it with a commercial stove hood. My husband keeps setting off the smoke alarms when he cooks.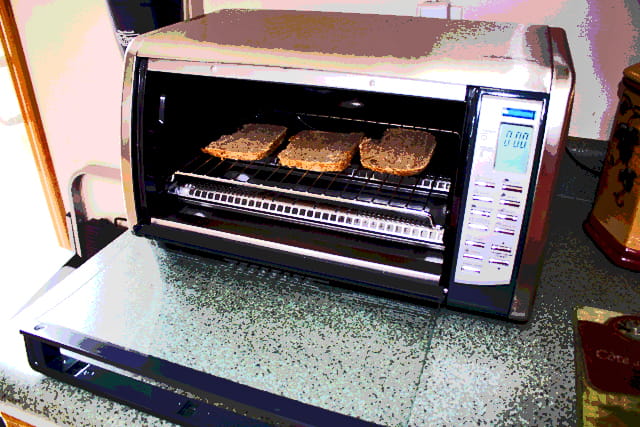 Do you have a microwave?
Does using it concern you?
This is one of the reasons we decided to get rid of the microwave: Microwaved Water Kills Plants