I'm going to tell you a little story.
A story starring 2 children I like to call Skid Mark and The Clogger.
They are normal children (relatively…). Well fed. Active. Messy rooms. And a mom who deserves a medal for her bravery in the bathroom and the laundry room.
Let me tell you a little bit about these children.
"Skid Mark"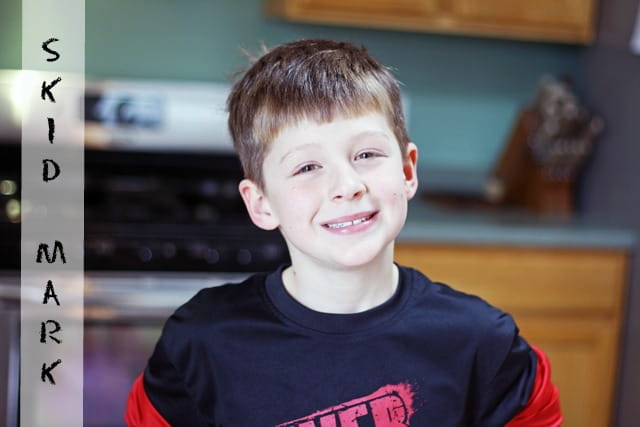 "Skid Mark" is a boy who loves to play sports. Football is his favorite followed by baseball. He is too smart for his own good and usually beats his parents at Scrabble. Skid Mark is fearless, confident and willing to try anything once.
But Skid Mark has a secret.
Skid Mark, well, let's just say he doesn't always finish the job. There is always something left over.
"The Clogger"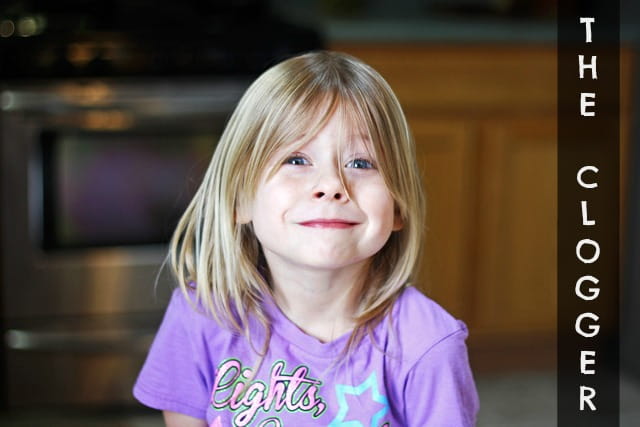 "The Clogger" is a girl who loves ladybugs and has a huge heart. She is sensitive and appreciates the small things. She is creative and intuitive and often pulls one over on her parents. The Clogger is somewhat shy but can be talked into trying new things with a little encouragement.
But The Clogger has a secret.
The Clogger is very enthusiastic and wants to make sure that the job is done and done well.
Things we don't talk about
Bathroom hygiene is something I never thought I would be talking about publically, and I'm sure that my kids will one day pay me back for this, but personal care is something we deal with on a daily basis, and as a mom it goes beyond just a personal issue for me because I always have to deal with my kids. I can't even believe the things that come out of my mouth some days that involve personal hygiene.
But it's something we all deal with, so why not talk about it?
Test Your Cleaning Logic with Cottonelle
We all use toilet paper, and in my house I swear we go through a couple of rolls a day. Sometimes I wonder if they are using it for other things. Toilet paper is the traditional way we have been taught to keep ourselves clean in the bathroom and I can't imagine life without it.
But toilet paper isn't always enough.
Toilet paper alone is what gave "Skid Mark" and "The Clogger" their names.
Cottonelle wants to challenge you to Test Your Cleaning Logic with the Cottonelle Care Routine that includes more than just toilet paper.
Have you ever considered that cleaning with a dry cloth just isn't enough for ANY job? Cottonelle believes that dry tissue just isn't enough when it comes to bathroom hygiene and that when you combine Cottonelle Fresh Care Flushable Wipes and Cottonelle Clean Care toilet paper (with a clothlike feel and now a touch of cotton) you will feel cleaner and fresher and no longer have to give your children nicknames reflective of their hygiene habits. You wouldn't wash your car without water? Then why clean your bum with a dry cloth?
To help illustrate how the Cottonelle Care Routine helps take care of "1" and "2", Cottonelle put together a series of hidden camera videos to illustrate how a dry cloth alone just doesn't do the job as well as a cloth and water in any type of situation.
There are 3 videos in various situations, the car wash, the salon and the restaurant. The Restaurant one is my favorite, you can watch it below:
$10,000 bathroom makeover
Visit Cottonelle.com to watch all of the videos and to Test Your Cleaning Logic for a chance to win one of four grand prizes of a $10,000 bathroom makeover. Can you imagine what you could do with $10,000 to makeover your entire bathroom?
Redefining our routine
According to my kids, the Cottonelle Care Routine is the best way to handle both 1 and 2 and my laundry and my bathroom are proof positive!
They are happy because they are cleaner and fresher, I am happy because I no longer have to deal with excessive TP use or skid marks.
Let's get personal, do you clean with only a dry cloth?
Could your bathroom use a makeover?
This post was inspired by Cottonelle through a campaign with DECA. We recevied promotional items including those shown for our review. Opinions expressed are an honest reflection of our experience.
Join our newsletter!
Subscribe to get updates and great stuff via email including subscriber-only goodies like free printables and giveaways.