How to use Chromecast to break up with satellite and cable companies for good is sponsored by Best Buy, opinions are my own.
When we cut the cord back in 2012, there were only a few options available for cord cutters to fill gap of our missing entertainment options. There were one or two high priced streaming devices or you needed to invest in a smart TV. And even then, to watch current programs, you needed an antenna for local channels. But the savings alone were enough for us to venture out into the land of streaming entertainment.
Today, it's become even easier to cut the cord without missing out on your favorite entertainment. You can get movies and TV in the palm of your hand, often for free, sometimes for just a few dollars a month for some subscription TV services. It's portable, affordable and so easy.
But when you are sitting at home with your television, it may not seem so simple. You have to upgrade to a smart TV, install an antenna for local channels and/or buy an expensive device that allows you to stream the same things you watch on your phone or tablet, on your TV.
Well, not anymore thanks to Google Chromecast.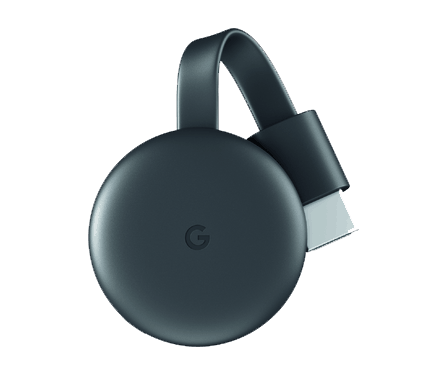 How to Use Chromecast from Google to Cut the Cable Cord for Good
The Google Chromecast device is available from Best Buy. It's affordable and plugs into the HDMI port on your TV. No need for a smart TV, it works with your existing HDTV. It connects to your hi-speed home network wirelessly and allows you to watch movies, shows, live TV, YouTube, and photos streaming on your TV from all your family's devices. You can even control it with Google Home if you have it.
It's nice to be able to watch on the big screen with your whole family as opposed to having your face in a small screen mobile device.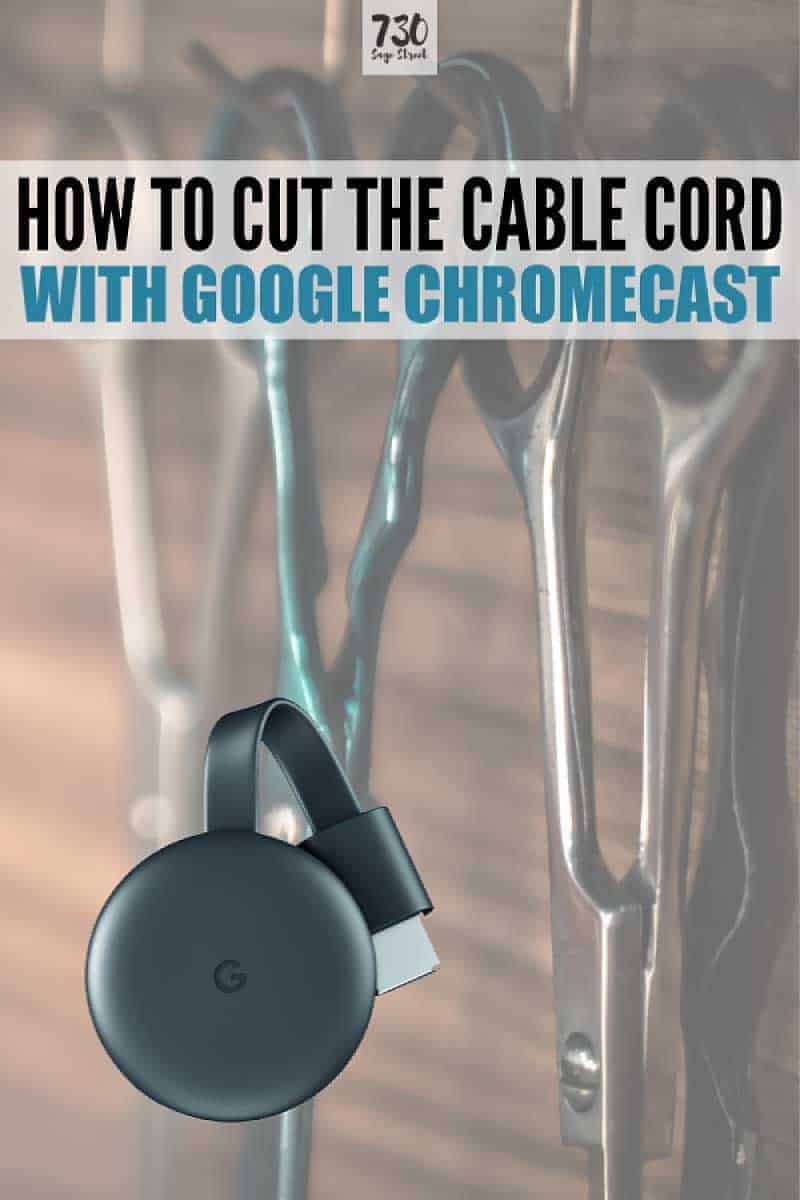 Chromecast allows you to access free and paid content like Sling TV, Netflix and Hulu with Live TV, which means it's the only thing you need to be able to stream what you love, even shows from your favorite cable channel. Much more affordably than with cable or satellite.
Purchase a Chromecast for every TV in your home.
Plug each device into the HDMI port on each TV.
Plug the Chromecast power cable into an open USB port on the TV or into the power adapter provided with the device, then into a wall outlet.
Download the Google Home App.
Log in with your Google account.
Complete the setup of each device through the app.
"Cast" from your favorite provider to the relevant Chromecast device.
See it. Stream it.
Some sites are Chromecast enabled (indicated by the cast icon), which offers more features, but any website can be cast from Chrome to the device.
Many major networks offer the current episode or a handful of their current episodes right from their website for free. You can cast them from your mobile device to your TV. Other streaming services like Netflix, Hulu, SlingTV and others do charge a monthly fee, but they are far more affordable than cable or satellite. Many of them have free trials so you can test them out ahead of time before you subscribe.
Now that you know how to use Chromecast, you can use to cast content to your TV from phones, tablets and computers.
If you can see it on your device, you can stream it to your TV!