Cooking meat to perfection is not always easy. Many factors can affect the quality of your meal, including cooking time and temperature. One important thing to keep in mind is using a meat thermometer while cooking to know when the internal temperature has reached the desired level for juicy, tender meat.
This article will outline what is a meat thermometer, various types of meat thermometers, and explain step-by-step how to use a meat thermometer.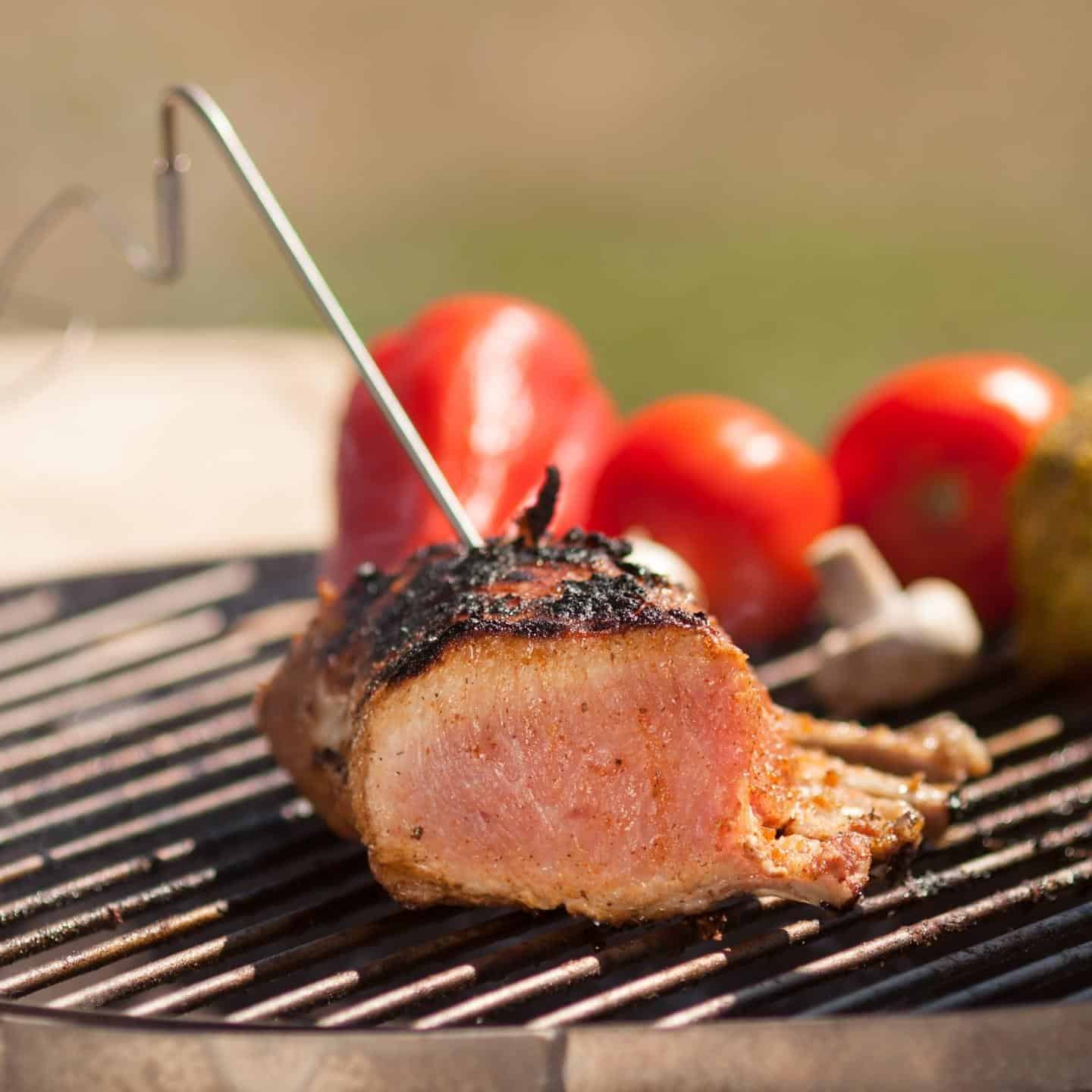 Contents
🌡️ What is a Meat Thermometer?
The best way to get the most out of your food is by thermometer cooking. A food thermometer is a culinary device that not only improves the taste of your meals but it's also critical for ensuring that germs in meat are safely removed through proper cooking.
Although it is not a complex tool, it is essential to understand how to use a meat thermometer if you are using it the first time or haven't read up on it.
Choose the perfect meat thermometer
If you are new to grilling, making home-cooked meals, and using an oven, you must be well aware of the types of meat thermometers available depending on the heat source you are using to cook your meals.
Dial oven-safe thermometers
The first type of meat thermometer is perfect for using it in the oven. So if you are cooking roasts recipes, oven-grilled steaks, or a turkey for the perfect Thanksgiving, oven-safe thermometers are recommended because they can withstand high heat inside your oven.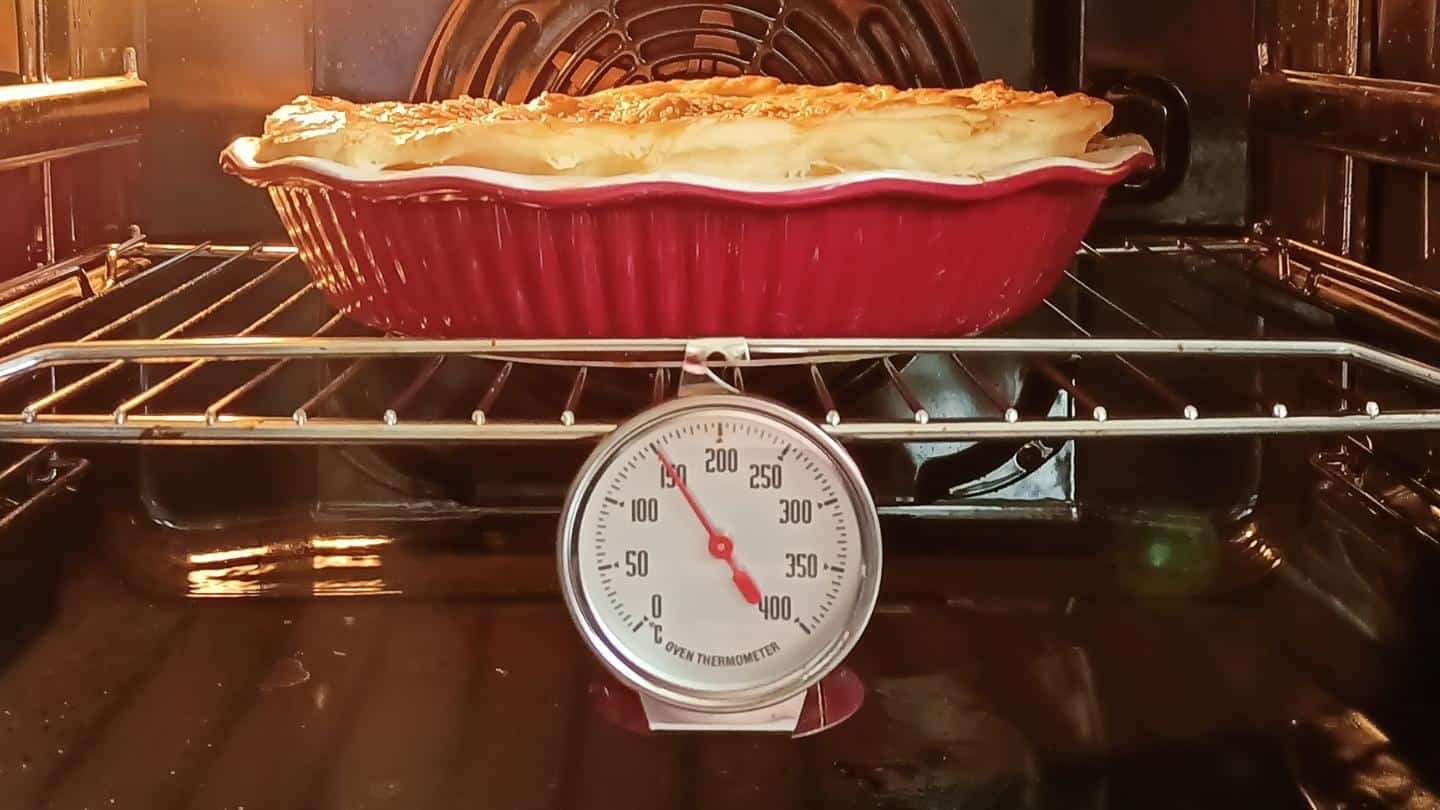 Instant-read thermometers
Instant read thermometers are the most commonly used. They are digital, which allows easy reading and quick usage. The best instant-read thermometers will give you a reading in 3-4 seconds and are typically accurate within 2 degrees Fahrenheit.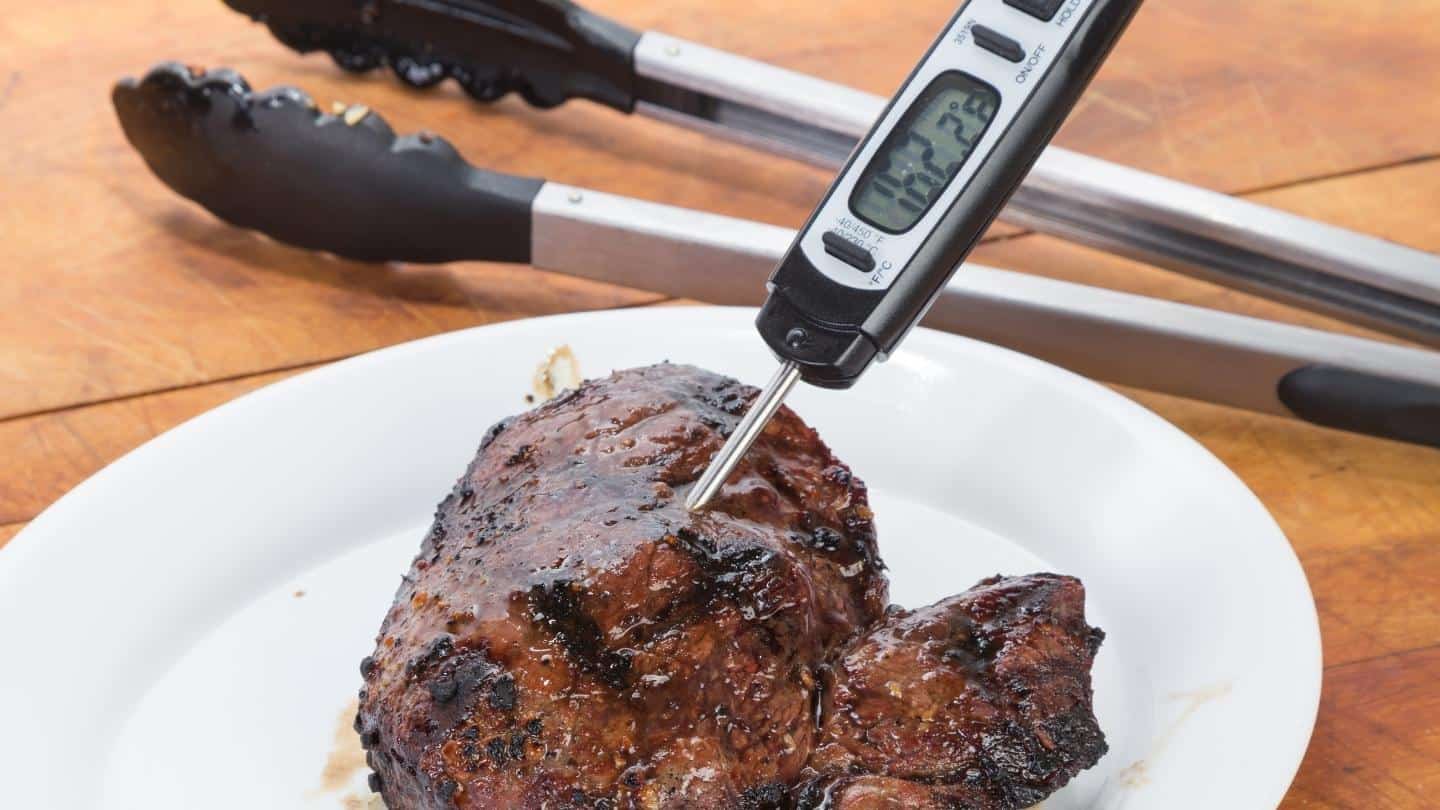 Thermometer-fork combination 
For delicate things, a thermometer-fork combination is ideal. The forkhead has a temperature sensor built-in. However, it is intended for thin items only, so it cannot stay in the meal while cooking.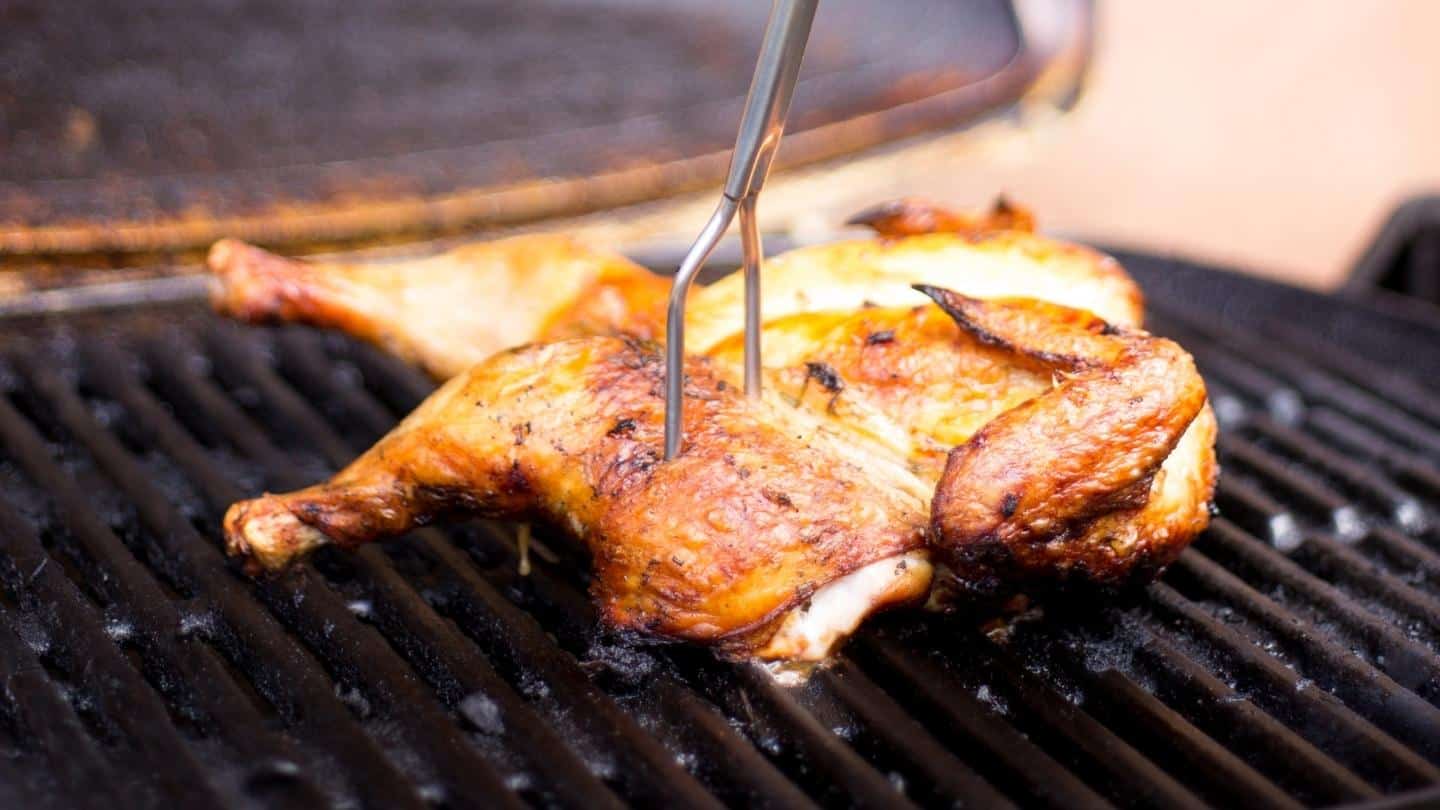 Pop-up thermometers and disposable temperature indicators 
The least reliable meat thermometer is the pop-up thermometer, which does not display the temperature. It's typically used for turkey, and several pop-up thermometers are placed around it to ensure that all parts reach the desired temperature.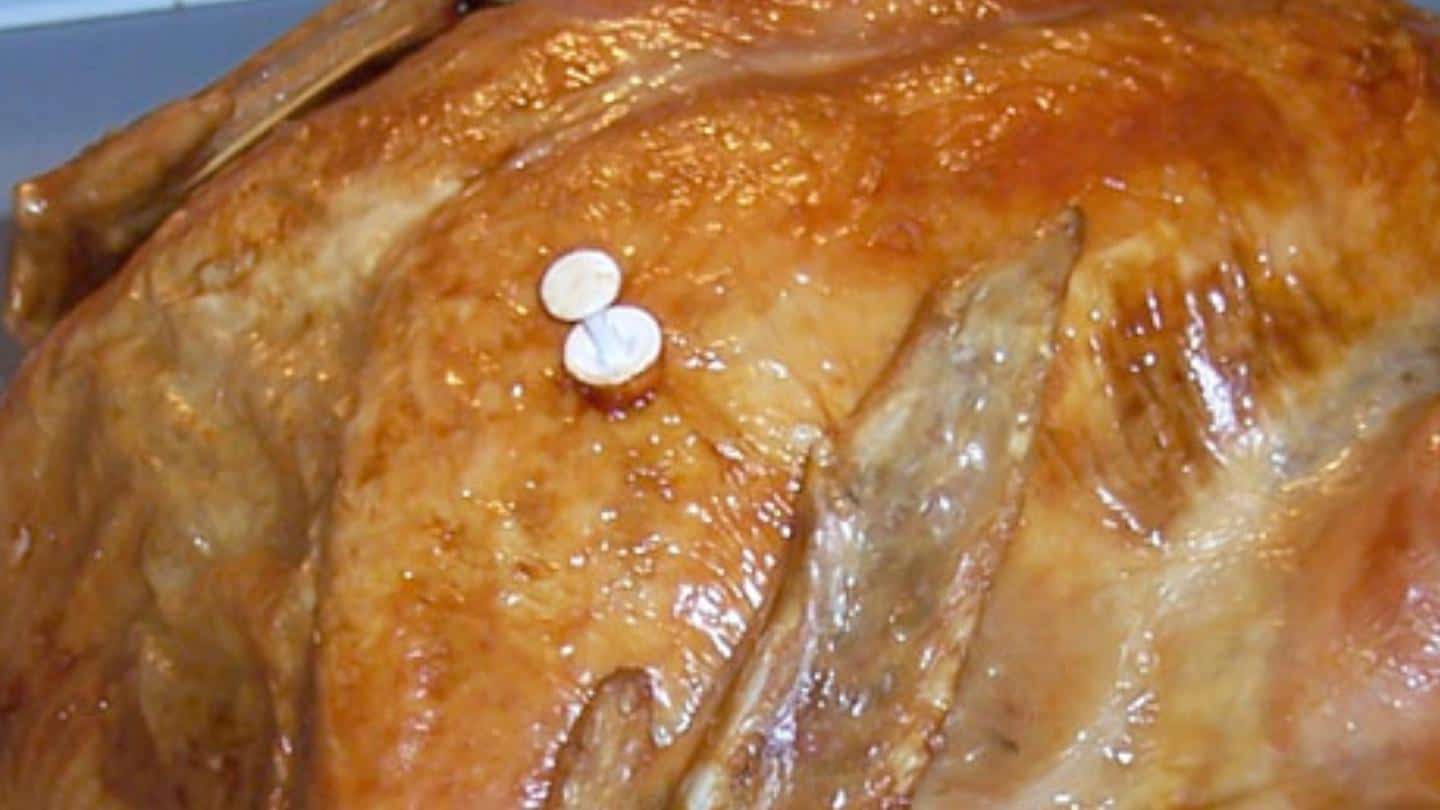 Wireless Meat Probe
 This wireless probe thermometer works in synch with your smartphone, which is a great and convenient way to monitor the internal temperature. You can even set alarms while working on other things to indicate when the meat reaches that perfect temperature.
Meat Probe with Cable
A basic, less expensive version of the wireless meat probe. An excellent option for beginners who want accurate readings without opening the oven door or bbq grill to check the meats' internal temperature.
How to use a meat thermometer?
Now that you know which thermometer serves which purpose, time to get on to the steps to use a meat thermometer.
Reading the Manufacturer's Instructions
Before getting into the cooking process, it is advised that you read the manufacturer's instructions thoroughly. With the evolving technology, instructions on electronic items like meat thermometers are changing, so it is best to learn to use the thermometer properly through the instruction manual, which can be more detailed than any other guide on the internet.
Testing the Thermometer
The second step is to test the thermometer using the ice water technique. This step is important before you determine whether your meat is cooked because an inaccurate reading can ruin all your efforts. You should get a zero degree Celsius or a 32 degree Fahrenheit reading in a container full of ice water. Once you get this accurate reading, you can continue cooking.
Calibrating the Thermometer Before Use
If your thermometer is not showing an accurate reading, it is important to calibrate it before use. You might want to refer back to the instruction manual to find out how to calibrate the thermometer. In case it still does not work correctly, you might have to buy a new one.
Meat Thermometer Placement
Always insert your meat thermometer into the thickest part of the meat.
Beef, Pork or Lamb Roasts
It is essential to insert the meat thermometer in the thickest part of the meat to assure a safe internal temperature. The safe minimum internal temperature for meatloaf is 145°F. The same goes for Pork or Lamb roasts.
Roasts are easy to prepare and cook. This roast beef recipe is easy to make and beyond delicious. Learn how to cook roast beef perfectly every time with a meat thermometer.
Hamburgers, Steaks or Chops
Ground meat for hamburgers should have a minimum temperature of 160°F. Lamb chops or pork chops should reach at least 165°F to get that perfectly cooked meat. With the bone in the chops, the thermometer should be inserted in the meat part and should not be touching the bone because it gets a higher temperature reading. Since steaks are meat that has not been processed or chopped, a 145°F temperature in the center part of the steak makes it safe to consume.
Whole Poultry
The internal temperature of whole birds, such as chicken, quail, turkey, goose, and duck, is approximately 145°F. Because the measurement is to be taken in the thickest part of the meat, the inner thigh region should be targeted. When a whole turkey or chicken has a reading of 145°F, it is said to be "golden." Chicken breast falls under this category; when appropriately cooked, it only reaches this internal temperature.
Fish
Fish comes in the category of seafood which requires a minimum temperature of 145°F in its thickest portion to destroy harmful bacteria.
Egg Dishes and Casseroles
Egg dishes such as casseroles and quiche should be cooked to 160°F. However, in the case of pasteurized eggs, there is no internal temperature requirement.
Checking the Temperature Often
An instant-read thermometer comes in handy when you do not know how long to cook the meat. In this case, monitoring the temperature comes in handy through an instant-read thermometer while working on other things.
Problems with Inaccurate Temperature Reading
Just buying one is not the end of your concerns regarding the safe cooking of the meat. Here are some issues that result in an inaccurate reading on your thermometer:
Harmful Bacteria
Undercooked Food
Overcooked Food
Loss of Nutrients
Therefore, you must learn how to use a meat thermometer accurately. Firstly, it is important to test the thermometer every time before you use it. This is the only way you can ensure that it gives you an accurate temperature reading.
Also, make sure that the thermometer is inserted correctly into the meal to achieve the appropriate temperature. This might be in the middle of the meat or dish, or you may need to insert it into a whole chicken's thigh region.
Related Cooking How tos
Life-Changing Cooking Experience
Meat thermometers are a piece of essential kitchen equipment that can change people's lives. Steaks, roasts, and turkeys will now come out perfect every time, thanks to you!
Your guests will dine on meat cooked to perfection, and I have no doubt as the chef, you'll receive heartfelt compliments and thanks from all of your guests.