I have been a blogger for over 7 years now and along the way I have learned a lot about blogging. From web hosting, domain names and style sheets to editorial calendars, deadlines and social media, I have become a professional and actually earn a full time income from my blog.

MY LATEST VIDEOS
One of the most important things I have learned from blogging about making money is diversification. Never put all of your faith in a single source of blog income because blogging changes constantly and what was once a solid source of income can quickly become obsolete. Successful bloggers need to be a step ahead and anticipate the changes that can happen in the online world in order to maintain and grow their income level.
In order to help diversify, a number of successful bloggers, myself included (I am a distributor for Young Living Essential Oils), have added direct sales to their portfolio of monetization efforts. It's a natural progression because as bloggers we already own our own businesses, and Direct Sales offers an opportunity to expand upon the skills you already have and bring in income that isn't subject to the same volatility as blogging. It also gives you an entirely new range of content opportunities that can bring more traffic to your blog.
Whether you are an established blogger who already knows the ins and outs of setting up a blog, or you are completely new to blogging but recognize the benefits of promoting your direct sales business via a blogging platform, there are some key points to consider to set yourself up for success.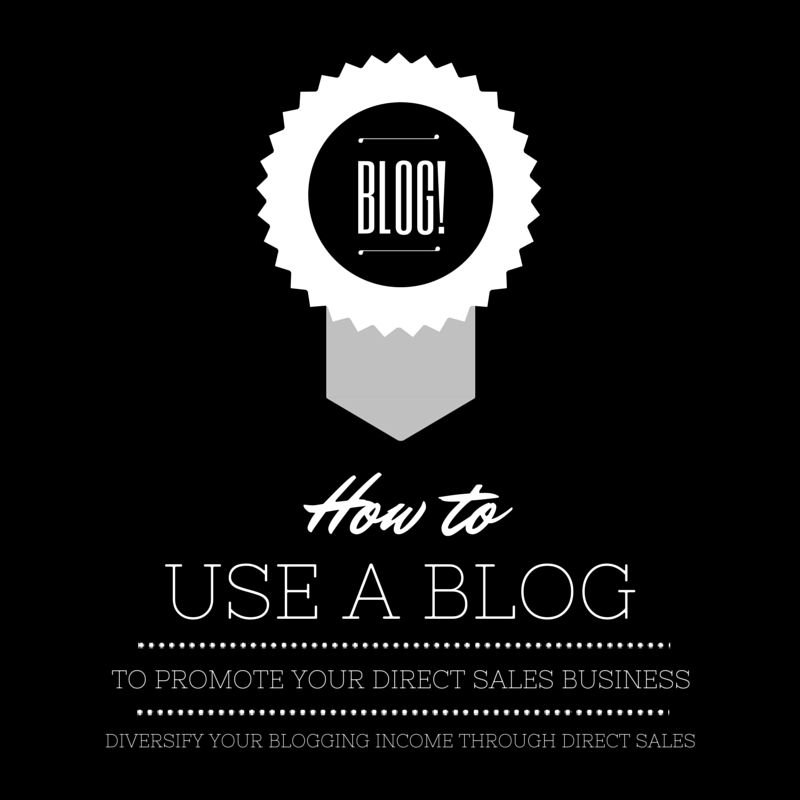 New Blog or Existing Blog?
One of the first decisions you need to make if you already have a blog is do you start a new dedicated blog for your direct sales business or simply use your existing blog.
Managing more than one blog can be quite challenging so this is a question you really need to think long and hard about. Part of the decision will depend upon the niche of your existing blog. A parenting or lifestyle blog can easily be a natural fit for many different direct sales products. Because the topics are more varied and your audience looks to you for a wide variety of information, it's not a stretch to incorporate your direct sales business into your existing blog.
Another thing to consider is your long-term goals. Maybe you have seen success with your direct sales company and you see that as the main focus for your future. If so, you may want to sell your original blog down the road in order to focus all of your energies on your direct sales business. In this case, a separate blog might be a better avenue for you to explore.
If you aren't already a blogger, then obviously you will need to setup a brand new blog.
How Do I Start a New Blog?
If you already have a blog, your hosting may accommodate a second blog. Check with your host to find out how many domains you can host on your account. If they allow multiple domains, you can simply install another directory in your hosting, install WordPress and point your new domain to your account.
If you do not already have a blog you probably have no idea where to start. Most bloggers recommend a "self-hosted" WordPress.org blog. By "self-hosted" I mean hosting space that you pay for through a web hosting provider like HostGator. There are free alternatives but they just don't come with the same flexibility and ability to really customize the site to your needs.
Hostgator is perfect for someone who doesn't have experience with owning their own blog. Installing WordPress, which is the recommended blogging software (it's free), is as easy as a single click with Hostgator. For a traditional website, they have an easy-to-use website builder with drag and drop tools so you don't have to understand a single line of code. Hostgator also has 24/7 support via live chat, phone or email, meaning they are there whenever you need them. In addition to all of that, Hostgator has a domain service so you can get your domains and your hosting in a single place. If you want to take your blog to the next level, Hostgator also has design and marketing services to help you maximize your online real estate.
To help you get the most out of your blog Hostgator has tutorials to help you understand your hosting account and perform common tasks.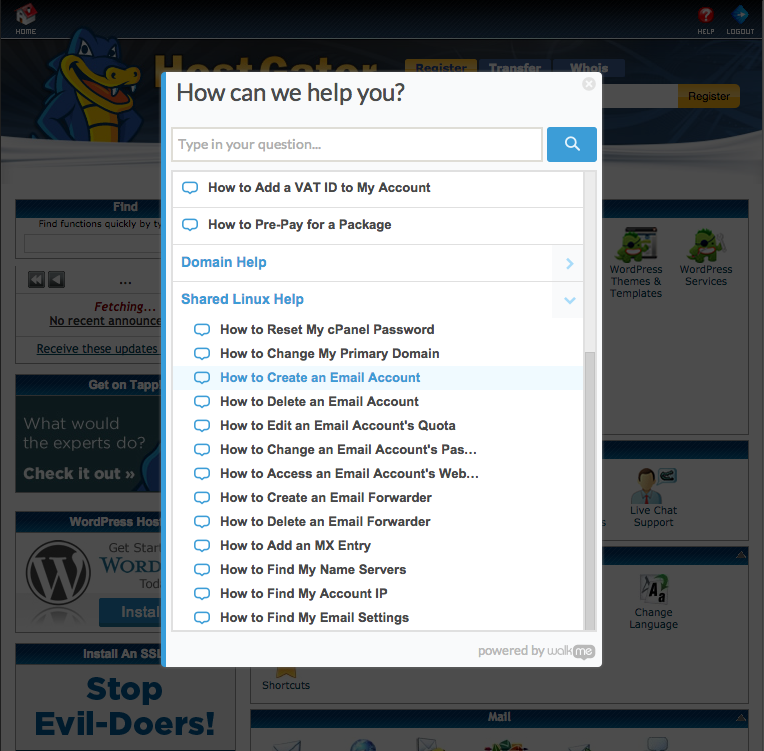 How Do I Incorporate Direct Sales Into My Existing Blog?
It's hard to know exactly what your readers will respond to but for most people, it's the story that they will relate to, not a sales pitch. Use your blog to tell your story, weaving your experiences into testimonial-style articles. You can also create custom shareable content that focuses on unique and creative ways to incorporate your products into your reader's everyday lives such as this example of a Natural Motion Sickness Relief for Dogs.
You also want to look through all of your old articles to find ways to naturally weave your products into your most popular posts. For instance, I had created a basic recipe for colloidal oatmeal that I incorporated essential oils into after it had already been published.
In addition to all of that, you will want to create a "landing page" that acts as your sales pitch for your direct sales business. The page should still tell your story but also give additional information about the benefits of the products, the potential discounts for joining the company and the business opportunity.
In short, keep the sales pitch limited to a single page, and use your regular blog content to tell your story and illustrate the passion you have for your direct sales company. Whether or not you include opportunity posts in your existing blog really depends upon your readers. An occasional pitchy sales post may be fine if they are used to seeing sponsored articles on your blog.
What Do I Write About on My New Blog?
A dedicated blog for a direct sales company can seem like a challenge because it is such a blank slate. It's not a static website, the point of a blog is to produce content regularly to keep people coming back. A dedicated direct sales blog should be a combination of sales/company information and great content. You will want to have separate posts for each of the different features of the company, the business opportunity, and maybe even a separate post for each different product or product type they carry. You will want to mix the pitch type posts in with creative shareable content that you publish frequently to find a balance between information and creative content that people will want to share.
How Do I Know What Works?
What works for one blogger doesn't always work for another blogger. What works for one direct sales company doesn't always work for another direct sales company. You will have to find what works for you. Much like regular blogging, however, content is king and the more creative and visually appealing content you produce, the more likely it is to be shared on social media which means more exposure for your blog. And more exposure means more potential customers.
In either case your main goal should be to tell your story and illustrate your passion for the company. You should focus less on selling and more on sharing useful tips, testimonials and unique, creative articles with bright, clear photos.
Go Forth and Blog
If you already have a blog, adding a direct sales company to your arsenal of income opportunities is a great way to diversify where your income is coming from. If you are in direct sales and have considered starting a blog, it's a great opportunity to reach people you wouldn't normally get to connect with. Social media has really made it easy to take any message global – you just have to get your message out there and a blog is an easy and affordable way to do it.
A blog alone cannot guarantee direct sales success but it can go a long way towards helping you connect with people and get your message out there.
If you are looking to start a new blog, Hostgator has given me a very special coupon to offer my readers! How does web hosting starting at only $3.47 a month sound? That's 30% off!
To check it out visit Hostgator Web Hosting. If you have existing hosting but are looking for new hosting, Hostgator will transfer your existing site for free! You don't need a coupon code, simply click the link or the picture below to save 30% off Hostgator Web Hosting.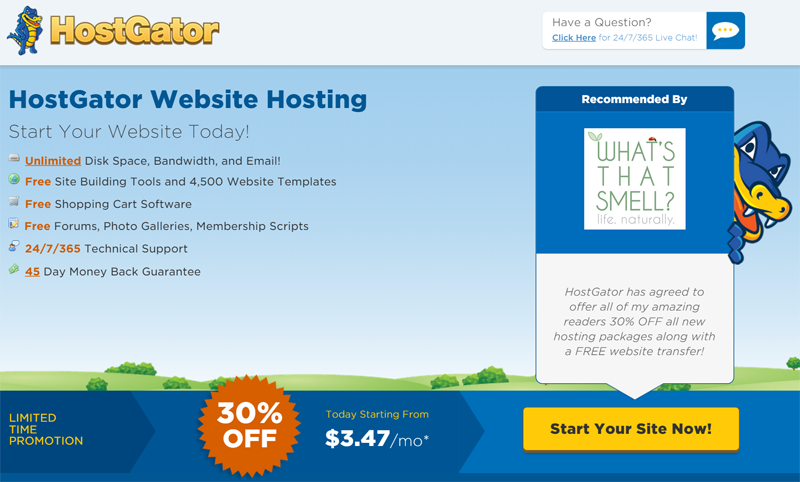 Are you part of a direct sales company? Do you use a blog to help promote your business? Or are you a blogger who has considered joining a direct sales company? What is holding you back?
I was selected for this opportunity as a member of Clever Girls and the content and opinions expressed here are all my own.