Note: you can buy citric acid by itself and avoid the Kool-Aid altogether here: where to buy citric acid. You can also use lemon essential oil which seems to work as well.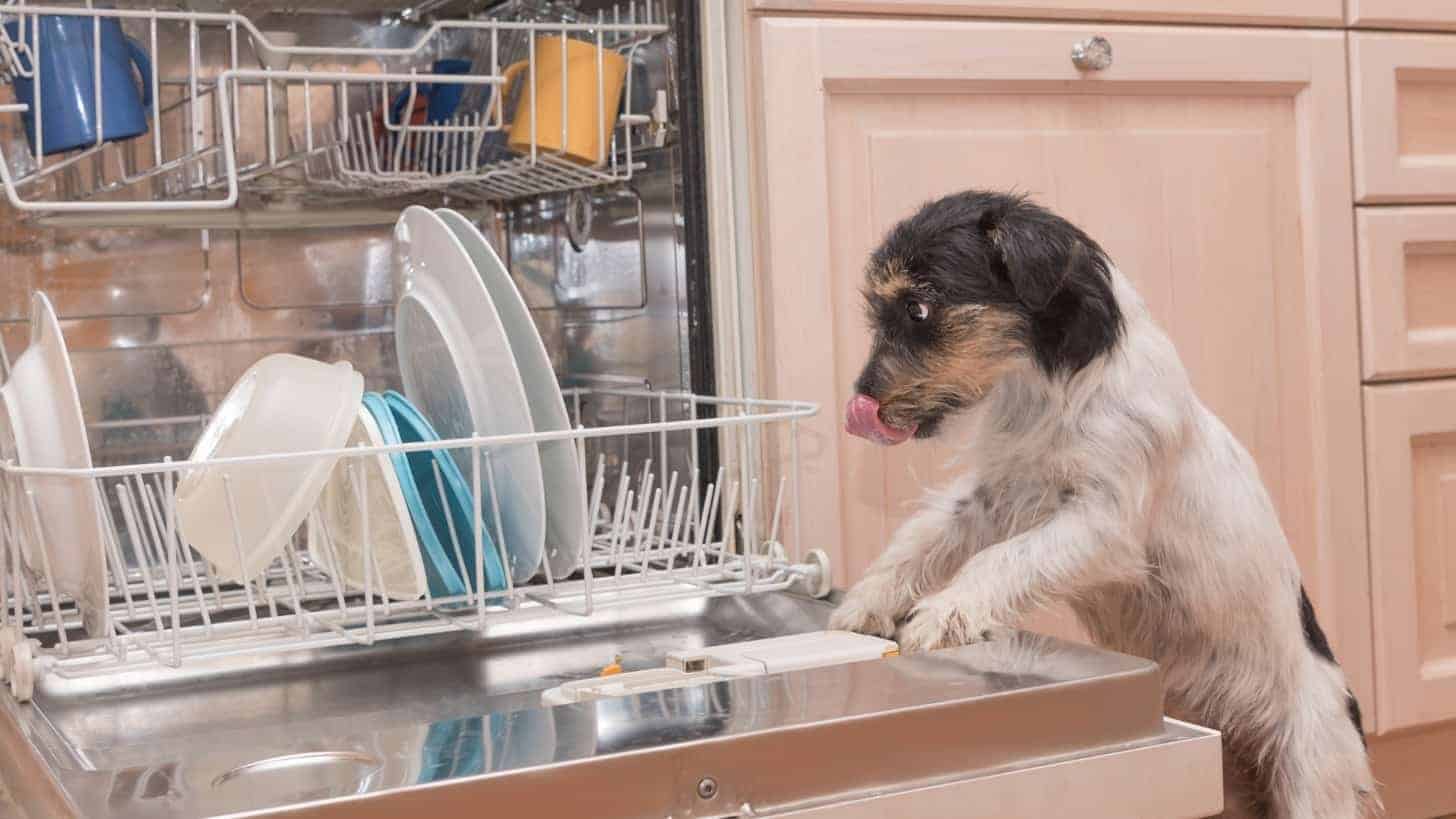 Contents
We have a constant battle with our dishwasher.
There is rarely a time where everything is clean 100%
Sometimes all the cups are dirty inside.
Sometimes it doesn't rinse fully.
Sometimes nothing on the bottom rack got clean.
Sometimes nothing on the top got clean.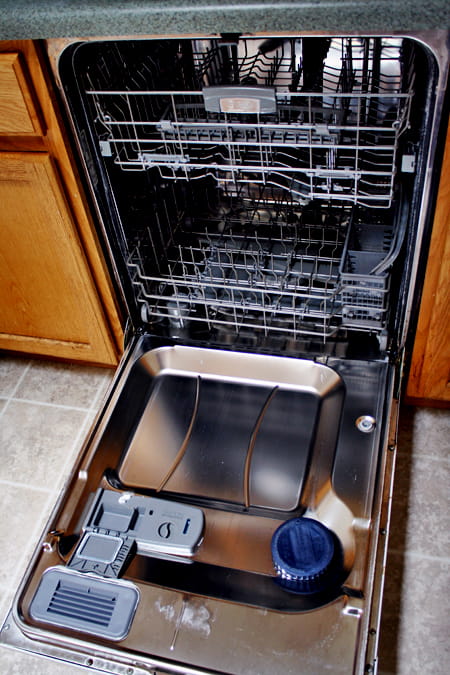 Sometimes the silverware is still dirty.
I never, ever get to put ALL the dishes away.  There are always at least a few that go back to be re-cleaned.
One of the worst problems we have is that every once in awhile our dishwasher and all the GLASS items washed in it smells like wet dog.  How the heck does that happen?  Why does my dishwasher smell like wet dog? I'm CLEANING my dishes.  With soap.  Yet they smell worse than they did before I washed them.
Well, it's really a simple answer.
The why
If you have any egg residue on any of your dishes before you put them in the dishwasher, there is a good chance when you open your dishwasher after the cleaning cycle that it will smell like this: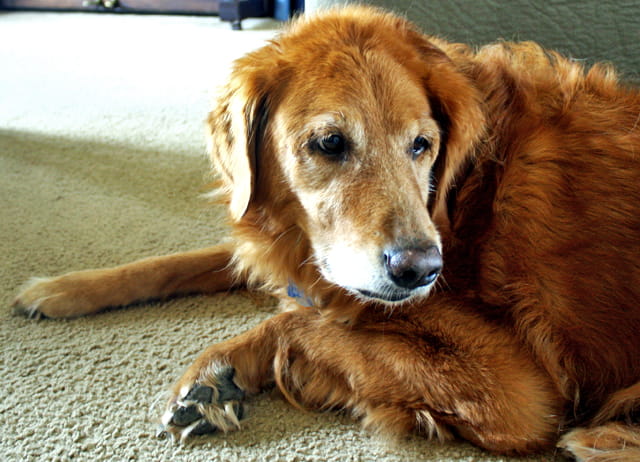 The solution?
First, remove all the dirty dishes and run a clean cycle with Lemonade flavored Kool-Aid or a teaspoon of citric acid instead of your regular detergent.  Simply pour the contents of the packet into the detergent dispenser.  The citric acid does an amazing job cleaning your dishwasher and making it smell fresh.  Plus, it's safe.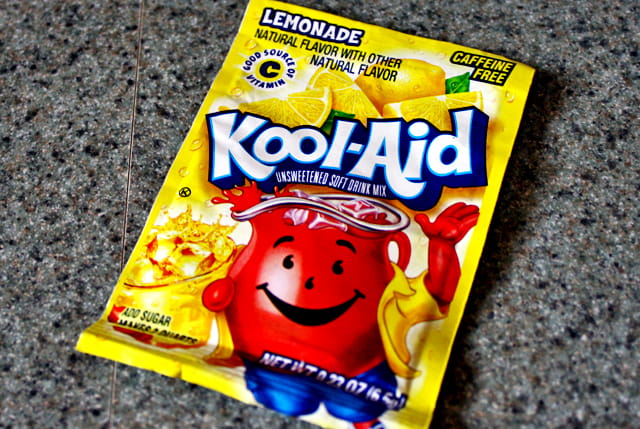 Then, from now on, clean egg residue off your dishes before putting them in the dishwasher.
No more wet dog smell.
No more asking why does my dishwasher smell like wet dog?