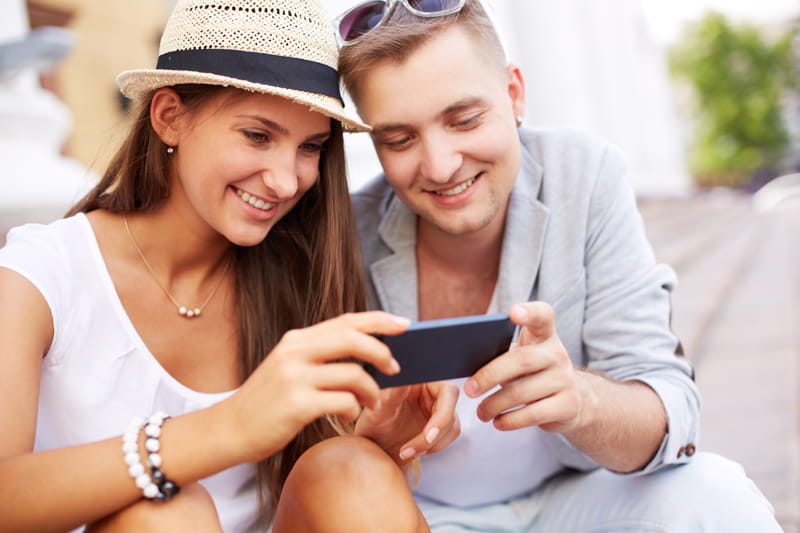 Whether you're searching for accommodation on a weekend city break, posting pictures of paradise-like vistas during annual beach retreats or contacting your friends and family while you backpack through a foreign land, there are numerous reasons why you need the internet when travelling.
But as opposed to your native land where you can always rely on your smartphone or at least wait until you get home to go online, accessing the internet when travelling is a bit more difficult. There might not always be an open Wi-Fi network within close proximity, while your existing operator's data roaming charges could be astronomical.
What's more, even if you do manage to get online, slow speeds could put a stop to browsing Facebook and Twitter or contacting loved ones on Skype. With this in mind, here is how to get the most out of broadband when travelling.
Buy a local SIM card
This is a great idea if you're travelling for more than a few days but still want to make calls, send texts, and use data at 4G speeds comparable to broadband. You will be charged at local rates, which could be even cheaper than what you pay back home, rather than roaming rates.
Just make sure that your choice of SIM card will have sufficient signal in your area. To check, visit each operator's website where a map of their coverage should be.
Buy a dongle or broadband deal
For trips that last several months or more, you will need a long-term solution. One option is a dongle, which plugs into your main browsing device via USB to deliver online accessibility wherever you may be.
But for the ultimate in reliability and speed, consider purchasing a broadband deal. Remember to compare deals for the best price and always run a speed test so you know that any online activity won't be painfully slow.
Make use of public Wi-Fi networks
Budget conscious travelers that can't afford to spend out on personal broadband solutions but still want to occasionally go online should make use of public Wi-Fi networks. These can typically be found in hotels, airports, cafes, bars, restaurants, or even public spaces.
However, you should always err on the side of caution when using public Wi-Fi networks, as this provides cyber criminals with an access route into things like your online bank account.
Take advantage of regional websites
This is another tip for travelers with a close eye on their finances. Did you know that things like flights and accommodation are often much cheaper if purchased from foreign websites?
Simply change the region at the end of the URL, translate the page back into your own language, find what you're looking for, use a currency converter to see how much it is in your own currency, and then complete the purchase.
Download entertainment for long journeys
Whenever you have a strong and speedy broadband connection, the first thing you should do is download some movies, TV shows or games that can be called upon for upcoming arduous journeys.
Several on-demand streaming services make content available for offline viewing, while certain games only need an Internet connection to download the app. Don't forget your headphones though. Fellow passengers might not appreciate the sounds coming from your device.
Even the most internet-obsessed traveler can always be online by following this advice. Just remember to fully experience and embrace your destination before getting sidetracked with social media memes and viral cat videos.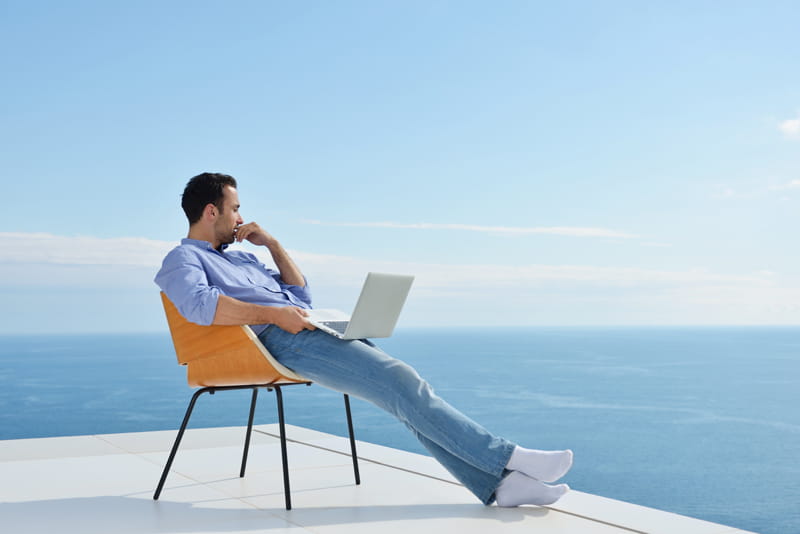 Join our newsletter!
Subscribe to get updates and great stuff via email including subscriber-only goodies like free printables and giveaways.