My daughter is super crafty. She likes cutting and gluing and taping and creating all sorts of messy things. This makes me twitchy because of my tendency to be a little bit obsessive about neatness. And I hate getting my hands dirty. So I have been trying to come up with some crafty, creative type things that don't cause the vein in my forehead to throb. Cause ain't nobody wants to see that! So recently, while brainstorming a craft, I had a revelation. I wanted to create one of those Find it Games hidden object games that I have seen. In the process of attempting to create one, I discovered how to dye rice for sensory projects and crafts.
And it was easy and not messy, well, unless you spill the rice. Don't do that.
You can see the project that we used the dyed rice for here —> Spring Sensory Bottle


I only had green food coloring for this tutorial because that's what I needed for the spring sensory bottle project we did, but you can do this with any color.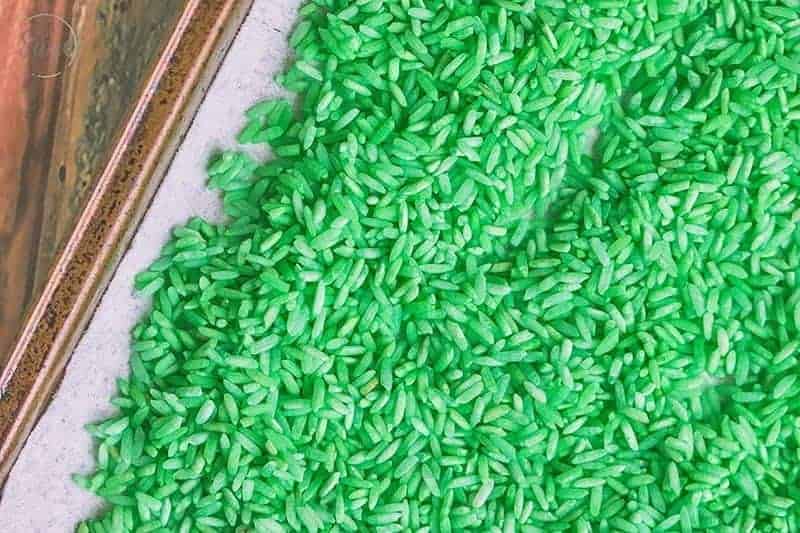 How to Dye Rice
This really is so easy to do. If I could do it, and want to do it again, anyone can do it.
Items you need:
2 cups white rice
2 tsp white vinegar
cookie sheet
paper towels
food coloring
large container with a lid
How to dye rice:
Line your cookie sheet with a strip of paper towel (it's easier if they stay connected).
Pour rice into your container.
Pour the vinegar over the rice.
Drop 6-10 drops of food coloring onto rice (or more for deeper color).
Put the lid on the container and shake vigorously until the color is dispersed throughout the rice.
Pour rice onto the paper towel and spread out as much as possible.
Allow to dry for at least an hour but the longer the better. I like to move it around halfway through to make sure all of the rice is exposed to the air while it dries.
Use or pour into a container for later use. I find it super easy to push the rice lengthwise to the center of the paper towel, and then pick up the sides and pour into a container using a funnel.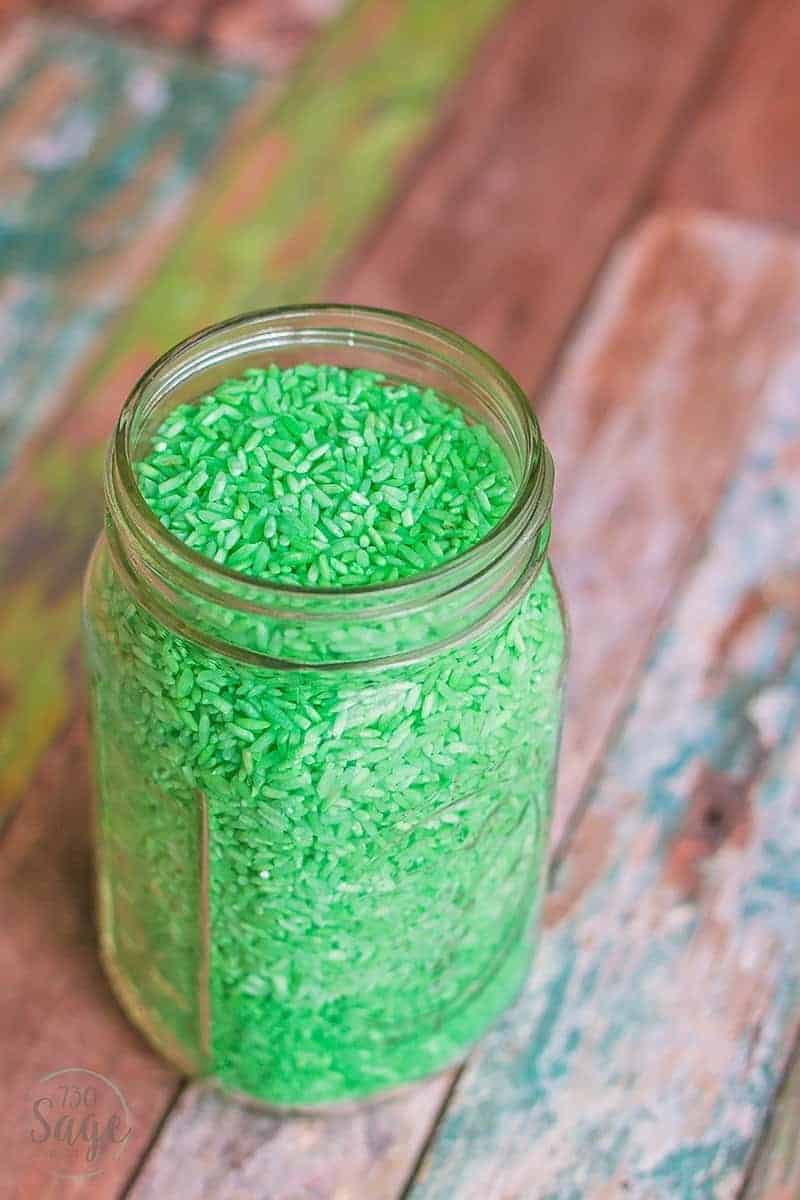 This also works great with orzo noodles. I found that the orzo doesn't seem to absorb as much so the grains are darker in color than the rice with the same amount of food coloring. It has bigger grains and just looks a little different. You can see the difference in the image below.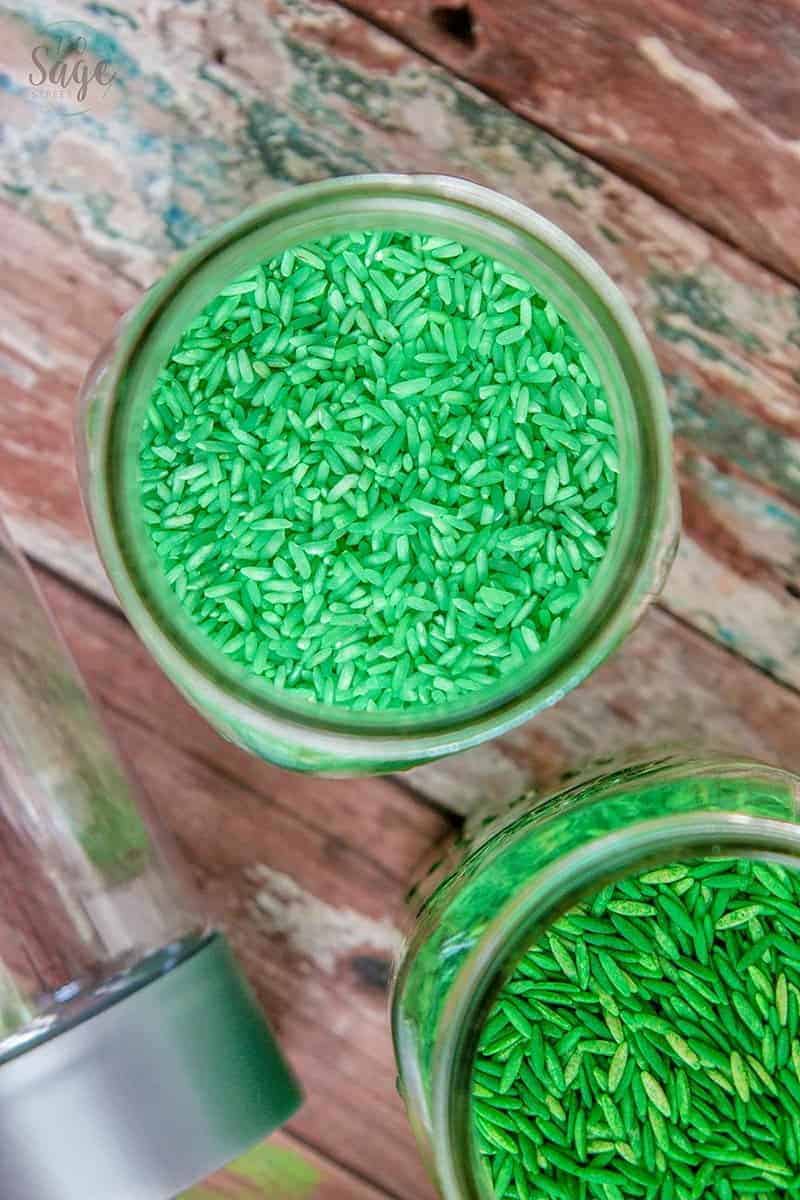 I'm hoping we can come up with some super fun projects with our dyed rice. First I have to get some more food coloring!


Don't forget to Pin this on Pinterest for later. You know you want to.