If you're the owner of a cast-iron skillet, then congratulations - you've got a piece of kitchen equipment that could easily last generations, with proper care. Treat it right, and your grandchildren could well pass it on to their grandchildren!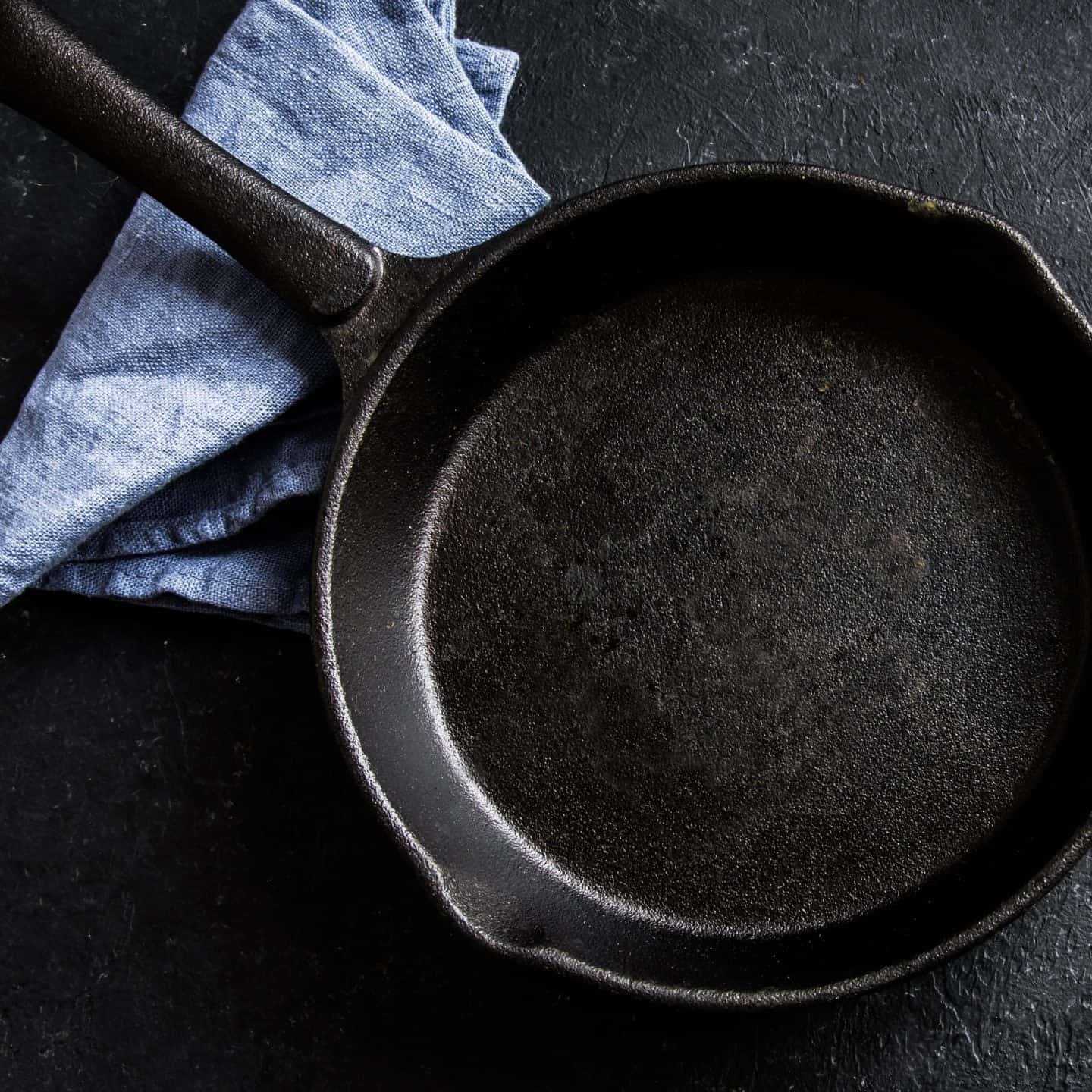 Contents
They're incredibly long-lived pieces of cookware if kept well - unlike pans you buy, which often barely make it a few years.
With that in mind, you'll very likely want to know just how to keep your cast iron skillet in perfect condition so that it'll last the lifetime that you know it can.
Well, ask 5 people about the best way to care for cast iron, and you'll get 7 opinions! It can be hard to distinguish the good advice from the bad and the worthless!
So, if you're unsure about how to care for your cast iron skillet, you're in the right place - this article will tell you just what you need to know!
Cleaning Cast Iron
Cleaning your cast iron skillet is often quite easy - as long as you've got a good seasoning. Most of the time, you should be able to wipe it down with a dry cloth to clean!
If there's still some food stuck on there, then scraping it off with a wooden or plastic spatula should dislodge them. All being well, that should be all you need to do to keep your cast iron cookware in good condition.
However, if that's not getting the job done for you, don't worry - you can clean your pan easily. It's not as hard as you may have heard of cleaning a cast iron pan - and you don't have to believe the myths about cast iron pans being damaged by cleaning them with water.
The best time to clean your cast iron cookware is right away, as soon as you're finished cooking with it! It's far easier to get rid of greasy buildup while the pan is still hot or warm rather than leaving it to cool.
You might be tempted to leave your pan to soak, but this can be a terrible idea! Your skillet could well start to rust if you leave it to soak - and there's no way that you want to cook in a rusty pan!
That adds a whole new level of complication - so the best thing to do is to avoid it altogether. Don't put your pan at risk of rusting - clean it as soon as you can after using it, and make sure to dry it thoroughly.
Instead, get to work cleaning as soon as you possibly can - of course, making sure that your pan isn't hot enough to burn you. Use hot water with either a sponge, a brush, or a non-abrasive pad to clean the pan - and if you need to add a bit of dish soap, that's fine.
Owners have long thought it of cast iron cookware that dish soap will ruin their pan, but it's not the case - in truth, your cast iron pan is absolutely fine with a bit of regular dish soap. Don't use anything that's acidic or heavy abrasive, and your pan will be absolutely fine.
If you do use something abrasive, such as steel wool, you'll clean your pan, sure - but you're running the risk of ruining your seasoning. The seasoning is the non-stick coating that's made up of polymerized oils on the surface of your pan.
It's not the same as just a layer of grease that you can remove with a sponge - instead, you'll have to work pretty hard to remove it entirely. However, scrubbing with abrasives such as steel wool can strip small patches of your seasoning.
As soon as your pan is clean - dry it! Rub it with dry cotton cloths or paper towels to dry, and ideally place it on a warm stovetop or in a hot oven to dry for a while. Make sure not to leave it in too long - but it's best to get rid of any surface water as soon as possible, even small amounts, to ensure that you don't get rust.
Stripping Cast Iron
If you've got some cast iron that needs some serious love and care, however, you might well need to strip and reseason it completely.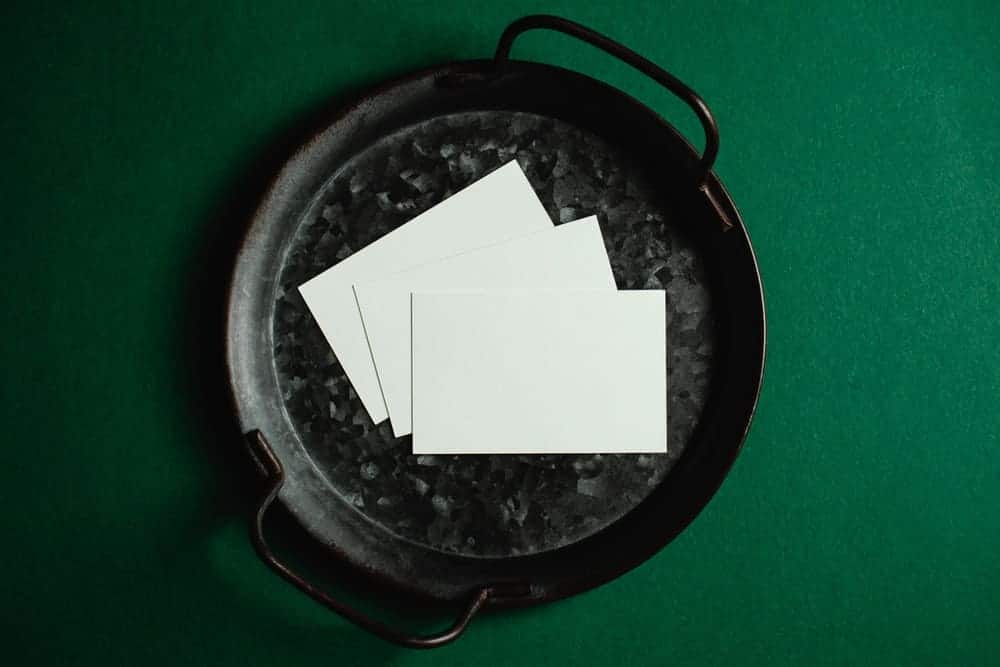 For instance, if you're just not happy with the seasoning - e.g., you have inherited an old pan, or you picked up a bargain from a thrift store and would feel better starting from a fresh pan - then you can, of course, go ahead and strip the seasoning and start again.
To do this, you'll need to go back to the old myth about soap stripping your seasoning - only, this time, there's some truth to it. It's not actually soap you'll be using, but lye, which can completely strip the seasoning from your cast iron, owing to its causticity.
The reason that the myth about soap stripping your seasoning prevails is likely in part because, at one point, it was actually true - soap used to contain lye!
Therefore, when someone used a lye-based soap to clean their pan, it could strip every inch of seasoning from it. Modern dish soaps don't contain lye and are completely safe to use on your pan.
As you'll need lye to strip the seasoning, and lye is pretty horrible stuff - exercise extreme caution. You can use a lye-based oven cleaner to clean your pans - apply to your pan as you would to your oven, place it in a plastic bag, and leave for a few days.
Keep it well out of the way of anybody, and make sure never to touch it with bare skin until you've rinsed all of the solution off. If need be, you can repeat this process - after you've done this a few times, you should be at the bare metal of the pan.
If the worst has come to the worst, and the pan is rusty, it can still be rescued, as long as it's not rusted through! Soak the pan in a 50/50 mix of vinegar and water for around 30 minutes, then scrub. Again, if you need to repeat this, do so until you're satisfied.
After all this, you'll need to reseason. It's not too hard to reseason your pan - but it's something you want to avoid doing if you can. You can avoid ever reseasoning it with proper care for your cast iron!
Cast Iron Skillet Recipes
Some of the world's best food is made in a cast iron skillet. The pan's seasoning adds depth and flavor to any dish.
Related Kitchen How-tos
Check out my kitchen essentials with invaluable cooking how-tos and kitchen knowledge for continued learning.
Most Wished for Cast Iron Skillets
Sometimes you just need a new cast iron pan. Here are three of the most wished-for cast iron pans in 2022.
1. Simple Chef Cast Iron Skillet 3-Piece Set
Classified as heavy-duty professional restaurant chef quality and pre-seasoned. The set includes 10", 8" and 6" pans for sautéing, frying, and more.
2. Utopia Kitchen 10.25 Inch Pan
This pre-seasoned cast iron frying pan is safe for cooking indoors and outdoors.
3. Lodge Pre-Seasoned Cast Iron 5-Piece Set
Lodge's essential 5-piece set of pre-seasoned cast iron is a no-brainer. This set covers your for roasting, searing, braising, simmering, and more.
Cast Iron Pan Cleaning Tips
This is super simple as long as you do it real quick and right away.
Cast iron and water do not mix, which is why we heat it up and get all the moisture out of it.
Once the pan is clean, apply a light coat of neutral oil like canola oil, not olive oil or anything like that. Olive oils can go rancid and don't have a high smoke point. Stick to a canola oil or grapeseed oil and wipe off any residual oil.
Conclusion
Cleaning your cast iron pan should be easy, but if you were having difficulty, or were unsure of anything, hopefully, this article has helped you out! Enjoy your cast iron, and treat it well - it can last a lifetime!