This is a sponsored post written by me on behalf of HomeTeam. All opinions are 100% mine.
I love technology. It lets us keep in touch with people we otherwise wouldn't be able to because they live or work far away. My kids grandparents live across the country and my nephew is moving all over the place because he is in the Navy. So we don't get to see them nearly enough. Sure, we have phone calls, video chat and even text, but it's just not the same experience as being able to sit together in the same room and experience a shared activity.
The most noticeable void for us is my mother-in-law's absence. She always used to read to and with my kids and it is something they always loved doing before she moved away. She also used to play games with them like go fish and checkers. She can still read to them over the phone, but it just doesn't have the same connection for them and I know they feel like something is missing.
The new app HomeTeam from Panasonic, however, may change all that!
Panasonic HomeTeam app
HomeTeam is an online service that helps you connect with friends and family no matter where they live or work. Distances makes chatting, playing games and reading together a lot more challenging, but HomeTeam helps you bridge that gap by providing a tablet based experience. You can read, chat and play games with your loved ones right from within the app!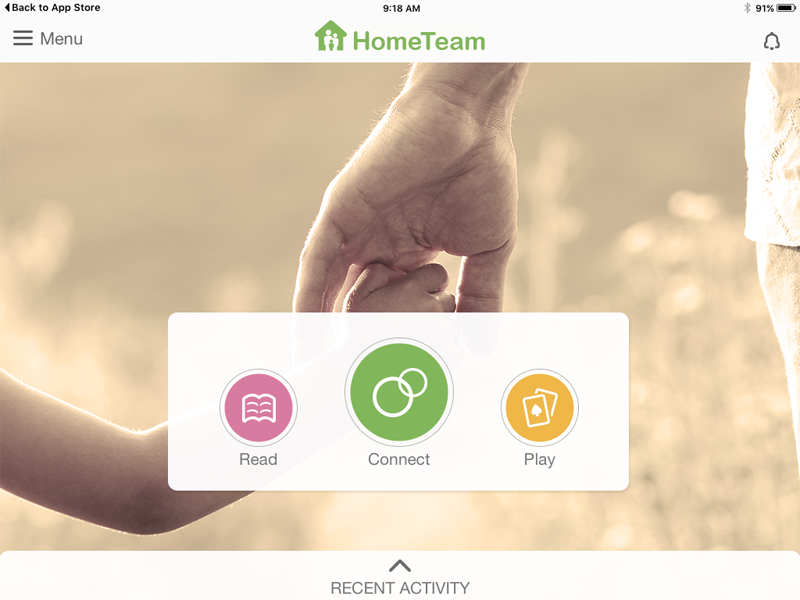 It's easy to download the game, create an account and then simply invite people via email to connect with you via the app. The email includes a download link for them to get the app on their tablet (iOS or Android) or computer. Once you have your friends and family connected, you can video chat, read to and with each other and play games together.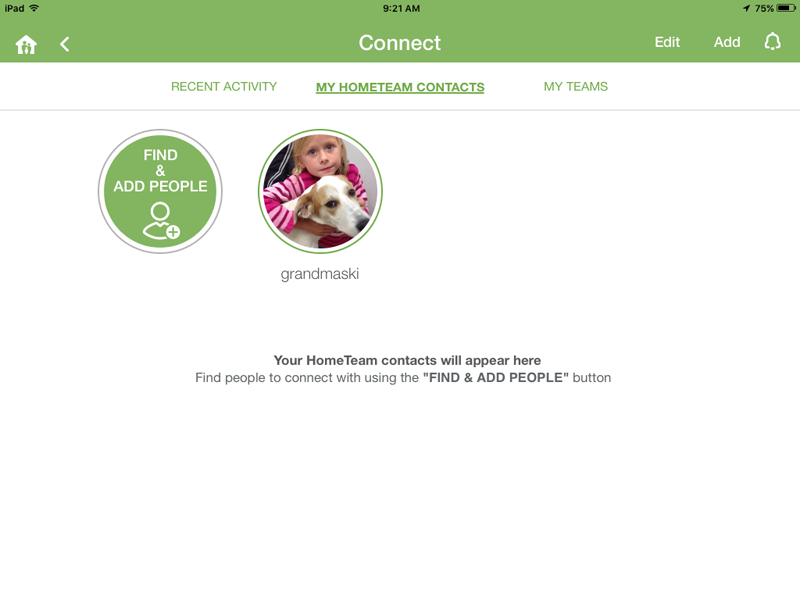 There are a ton of books available on the HomeTeam app that will appeal to kids of all ages from babies up to around 6th grade level.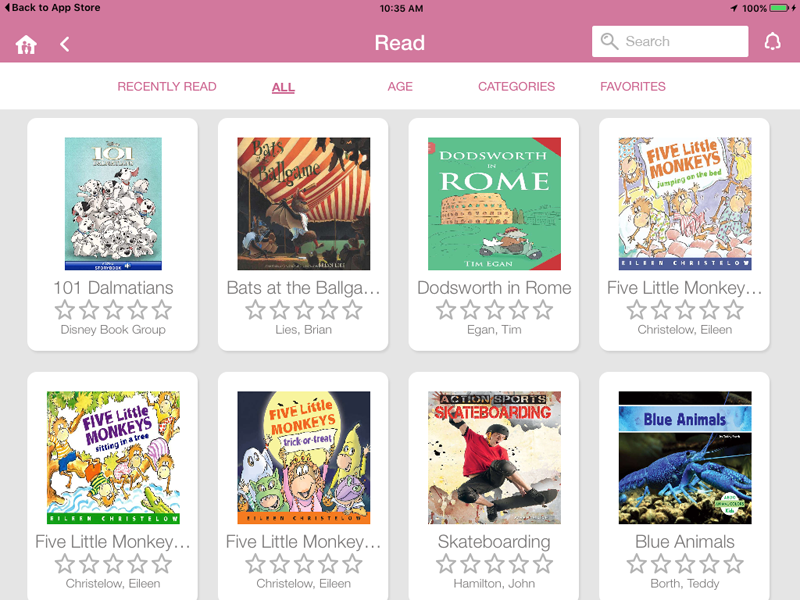 There are also a lot of fun games that are similar to the ones my kids would play with Grandma all the time before she moved away.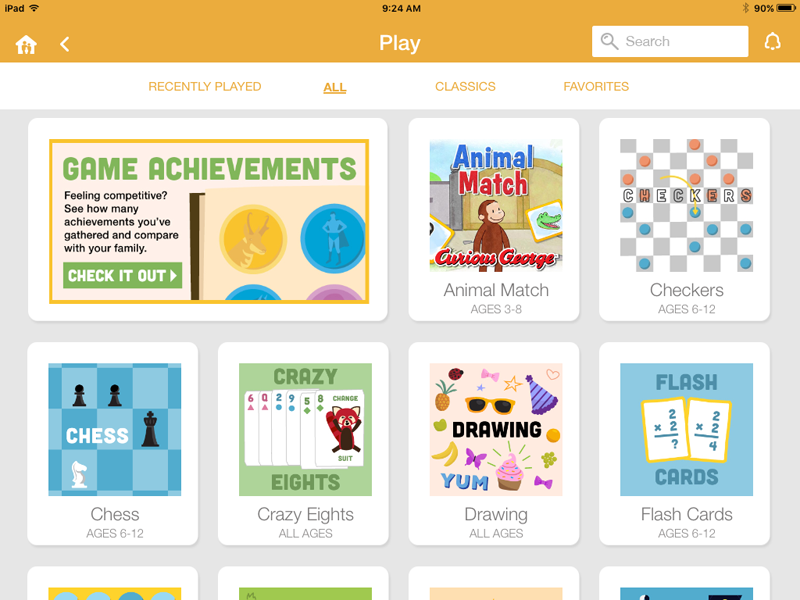 Once they select a book or a game, they can then add someone to join them.
Grandma has to be connected to her app, so that way when they add her, she can join in!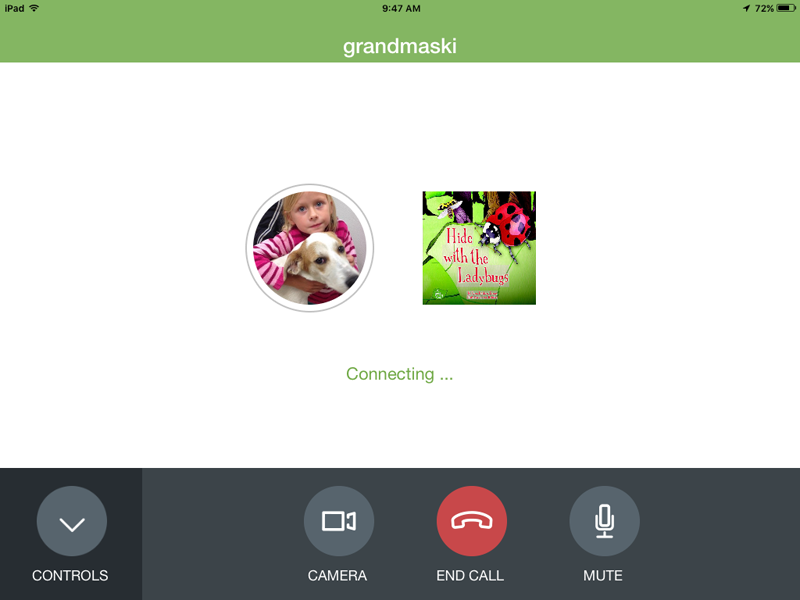 She was SO EXCITED waiting for Grandma to read with her about one of her favorite things – ladybugs!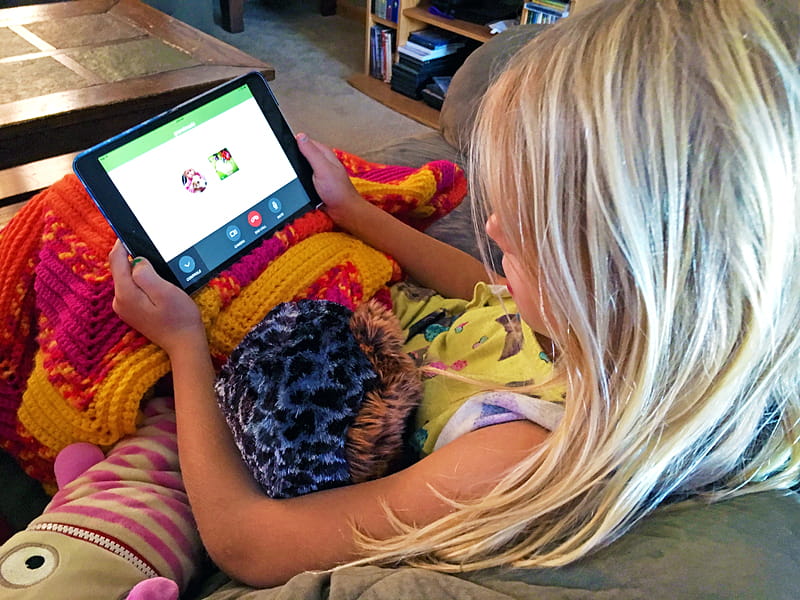 They can't be in the room with you, but wow, this is the next best thing! And HomeTeam is super easy to use. No worries about Grandma not understanding the app or getting frustrated by the user experience. It's clear and super easy to figure out.
You can download the Panasonic HomeTeam app for free and get a 30-day FREE trial. After your trial ends, you can choose to subscribe for $8.99 a month or $89.99 per year. Each HomeTeam account can have up to 5 users to allow every member of the family to connect with friends and family far away.
Who will you connect with on HomeTeam?
Download HomeTeam now!
Join our newsletter!
Subscribe to get updates and great stuff via email including subscriber-only goodies like free printables and giveaways.