When our oldest child was in 8th grade, we (both parents & student) had a big decision to make. She was homeschooled for elementary school, and went to a private school for junior high, but what were we going to do for high school? The closest private high school was 30 minutes away. We were concerned with the quality of education she would receive at the local public school. Would it adequately prepare her for college? Finally, we were concerned if homeschooling high school was the right answer. Luckily, our younger two joined a wonderful academic homeschool co-op that year, and we saw high school students not only thriving, but being accepted to top collegiate programs. We were convinced that we could successfully homeschool high school.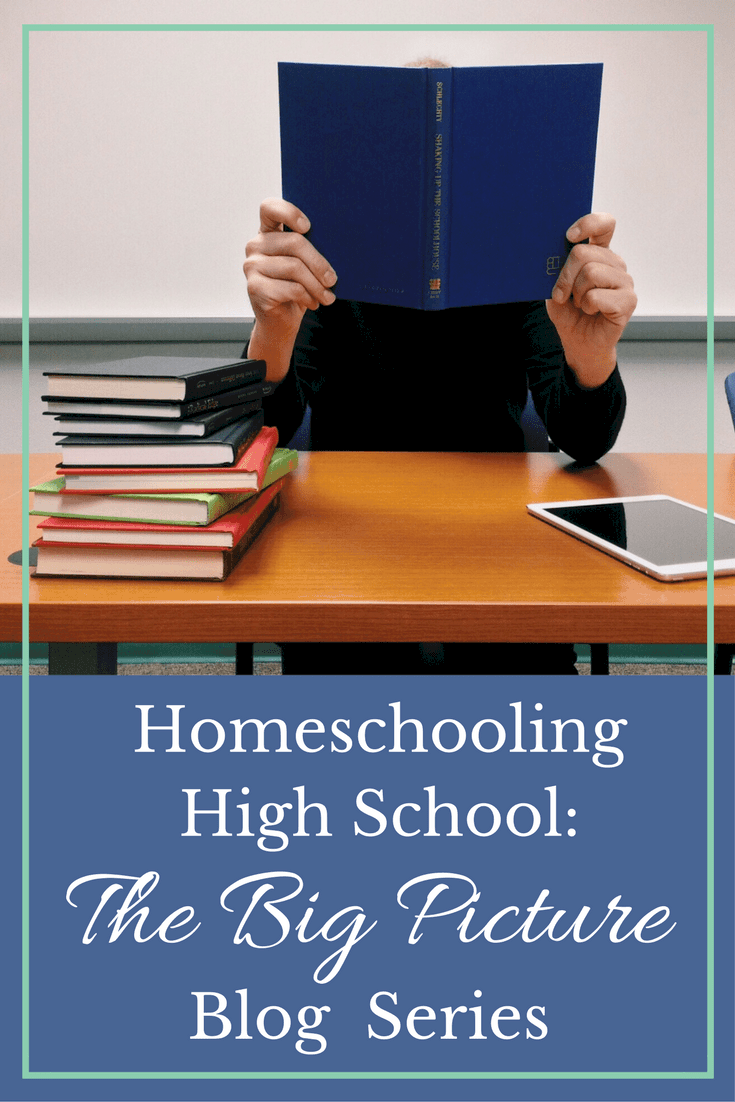 If you're considering homeschooling high school, I understand all those thoughts and fears that keep you awake in the middle of the night. I've written this blog series as encouragement, and to share some advice and experience. Whether you're a seasoned homeschooler that realizes high school is quickly approaching or you're new to homeschooling and have no idea where to start, I hope you will find this series helpful.
Homeschooling High School – The Big Picture
In this series, you will learn how to plan your high school course of study for all four years, how to create a transcript, and the importance of taking dual credit classes.
So, grab a drink and let's talk about homeschooling high school.