I always thought that the term "colloidal oatmeal" on the packaged oatmeal bath products that I used to buy was some medically based oatmeal product and really didn't have a whole lot to do with the oatmeal that you eat. I thought this "colloidal" stuff had some special properties making it useful for the skin. The products generally didn't have anything else in them so I regarded them as safe and continued to purchase them.
And really, they are safe if they say 100% colloidal oatmeal.
But what I was wrong about was that this "colloidal oatmeal" was anything special.
It's not.
It's oatmeal ground up so that it doesn't sink in water but instead is so fine that it disperses in the water and doesn't filter through it creating the milky bath your skin needs to heal.
Colloidal basically means particles ground so fine they disperse into the water instead of sink.
Which means making your own oatmeal bath is easy and can save you a LOT of money.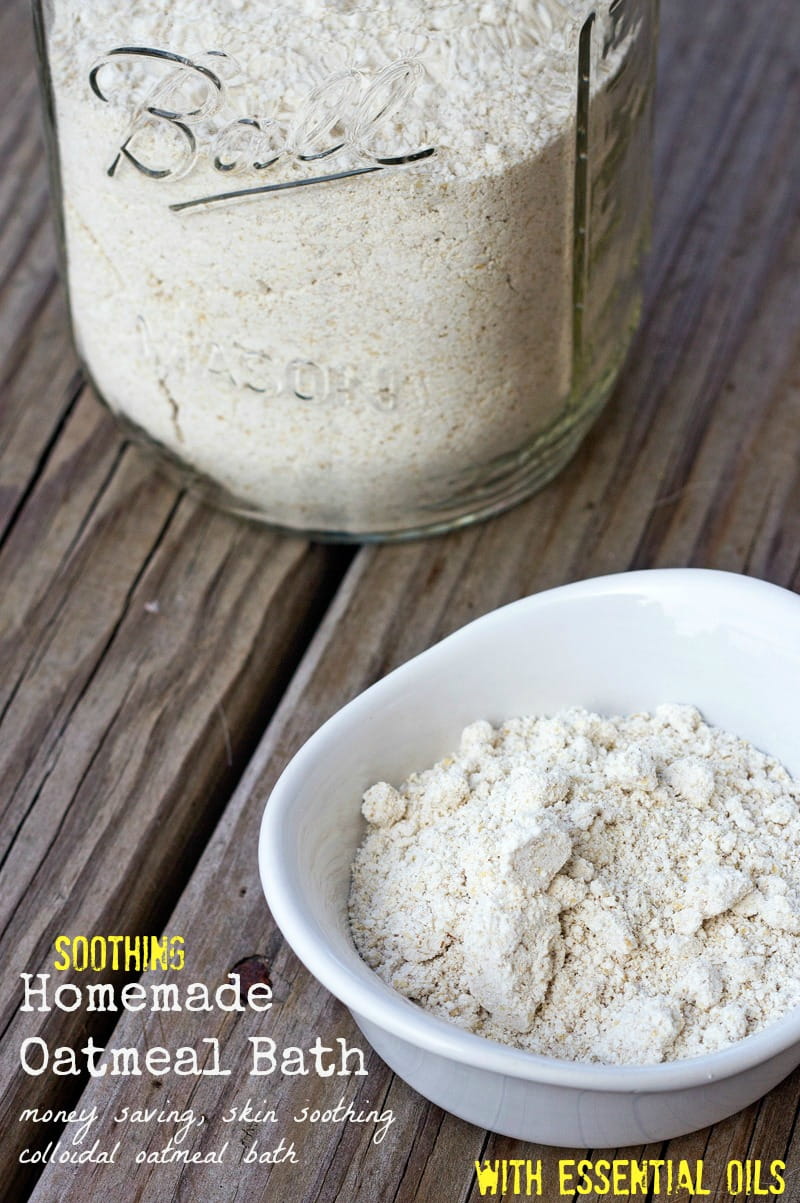 Homemade Oatmeal Bath
What you need:
Whole (non-instant) oats.
A coffee grinder, grain mill, food processor, mortar & pestle or blender.
A jar or container to store it.
Essential oils (Lemon, Lavender, Rose, Cedarwood, Vetiver or Ylang Ylang are great options)
Directions:
Grind a couple of cups of the oats to a fine powder.
You can test a small amount to see if it is fine enough by placing in a glass of water. If it sinks, it's not fine enough, if it disperses into the water, it's good.
Store in jar until ready to use.
Use 1/2 cup of the ground oatmeal for a full bath and 5-10 drops of essential oils.
I used a coffee grinder on the finest setting and it worked perfectly!
You can make this soothing bath without the essential oils but they will work together with the oatmeal bath to not only soothe your skin but relax you and make your homemade oatmeal bath the ultimate experience for your mind and body.
Did you know what colloidal meant?
Wholesale essential oils
Young Living offers you the opportunity to purchase essential oils at wholesale prices. For more information about buying essential oils wholesale visit: Wholesale Essential Oils – Young Living. You save 24% off retail prices when you join. If you are interested in retail pricing visit YoungLiving.com.
If you are ready to get started with essential oils at home you can purchase a Young Living Premium Starter Kit for $150 (you save $120 over retail prices) and you will have everything you need to begin your essential oil journey. And I'll be here to help you along the way!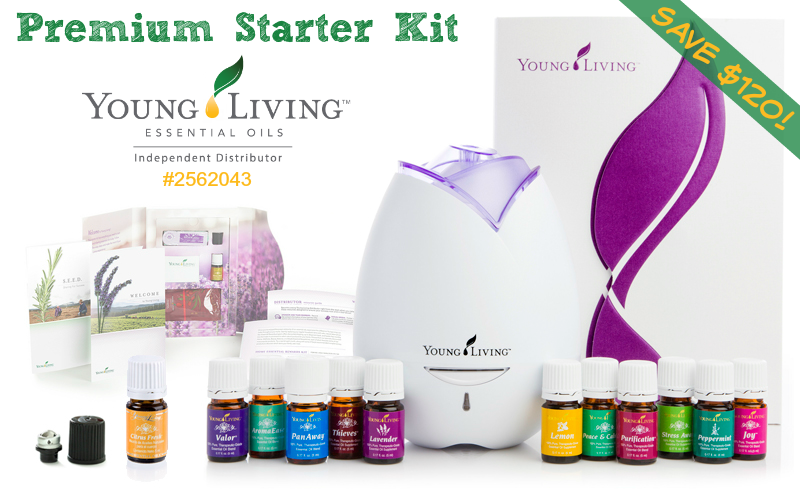 If you have any questions feel free to email kim@theysmell.com or leave a comment below.
Disclaimer: These statements have not been evaluated by the Food and Drug Administration (FDA). These products are not intended to diagnose, treat, cure, or prevent any disease. The information on this site is not intended or implied to be a substitute for professional medical advice, diagnosis or treatment. Please confirm any information obtained from or through this web site with other sources, and review all information regarding any medical condition or treatment with your physician. Never disregard professional medical advice or delay seeking medical treatment because of something you have read on this website.