For most things, eating organic poses an availability problem.  At least it does if you are looking for convenience.  While there are a few organic choices for some convenience foods, generally we find that if we want something, we have to make it ourselves.
The longer we lead this lifestyle, the more I realize that some things really aren't that hard.
Harder than grabbing a box of something while at the store?
Yes.
Too hard that you can't take a half an hour out of your day to make.
No.
And you get dual benefits from making it yourself.
First, you know exactly what is in it.  No preservatives, no artificial nothing.  You have 100% control and knowledge over what is in your food.  Second, by getting your kids involved you teach them how to do for themselves and you can bond with them at the same time.
One of the big challenges with going organic is in the frozen novelty section.  Good luck finding organic popsicles and ice cream bars, and if you do they are probably super expensive.  But you can easily make your own.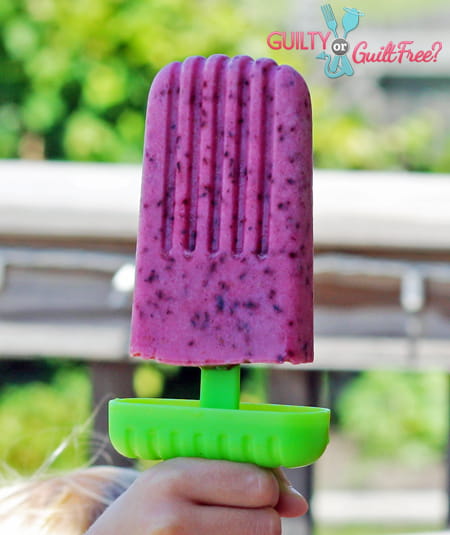 Homemade popsicles can be made with plastic cups and straws, or you can go as far as buying some ice pop molds that you can reuse again and again.  We opted for the molds but also had some mixture left and poured it into plastic cups and used straws as the stick.  Worked like a charm.
For your information, these are the molds we have:
Tovolo Blue Rocket Pops – Set of 6
and
Tovolo Green Groovy Ice Pop Molds – Set of 6 (seen in the recipe below)
We also use this book for inspiration: Ice Pop Joy
Page 62 of Ice Pop joy has a recipe for Blackberry Swirl Ice Pops.  We didn't have any blackberries so we changed it up a bit.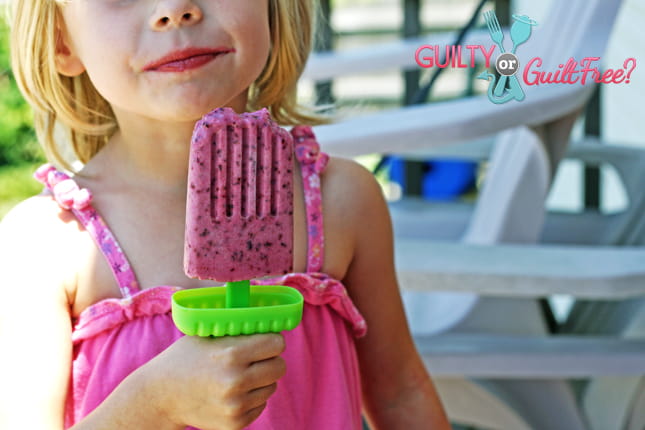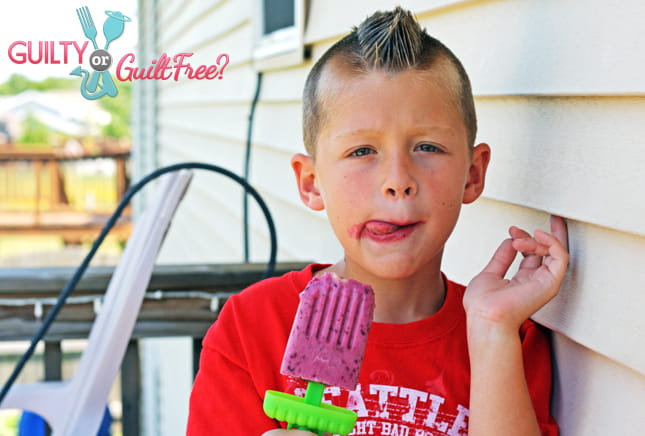 Look at all that color and not a drop of dye to be found!
My kids loved these, in fact, I asked Abby for a bite of hers and she said "no, go get your own."  Before the parent in me kicked in, all I could do was laugh.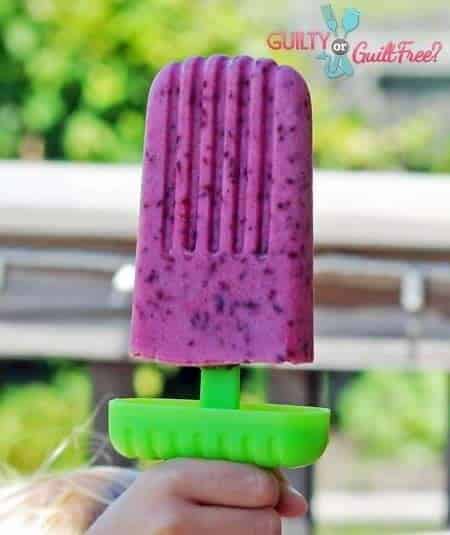 Homemade fruit popsicles
Very quick and easy way to make popsicles at home
Print
Rate
Ingredients
1

cup

strawberries

1/2

cup

blueberries

2

tbsp

lemon juice

1

banana

4

tsp

raw agave nectar

1/2

cup

plain yogurt
Instructions
Place strawberries, blueberries and lemon juice in a blender and combine.

Add remaining ingredients and puree until smooth.

Pour mixture into cups or pop molds and insert sticks.

Freeze pops for 2hrs or more until solid.
Notes
We used all organic ingredients for a 100% organic, clean eating fruit pop.
If you can remove the stick from the pop, it is not fully frozen.
To remove frozen pop from cups or molds, run under hot water until you can remove it.
Nutrition or specific diet information shown is an estimate or best guess and is for information only. 730 Sage Street is not responsible for the factual accuracy of any nutrition information, calculations or claims.