Dates are so versatile! They are a natural sugar and can make an easy energy bar with no cooking required!
These energy bars are also gluten-free and grain-free.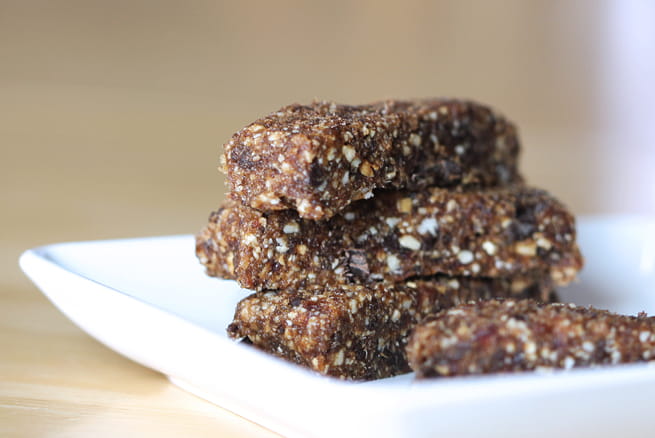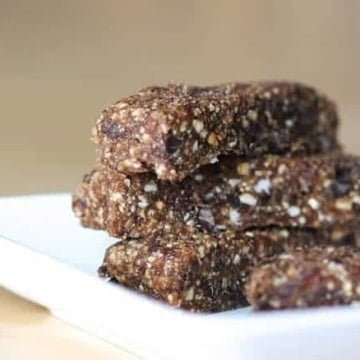 Ingredients 
1-⅓

cups

pitted medjool dates

1

cup

salted cashews

1

teaspoon

pure vanilla extract

⅓

cup

chocolate chunks
Instructions
Place all the ingredients into food processor or high powered blender.

Blend until solid and slightly sticky. It will become a large lump with most of it stuck together.

Remove lump and press any loose pieces into it and place on a sheet of wax paper.

Place another piece of wax paper on top of the lump and do your best to flatten and form into a square or rectangle.

Place in a fridge for a few hours to make it easier to cut.

Cut into squares or rectangles and store in fridge in between sheets of wax or parchment paper, or you can wrap each one individually in wax paper for putting in lunches or for on the go. You can use a cute sticker to seal them for kids lunches!
This has been one of my favorite flavors to date but it does have added sugar from the chocolate chunks. My kids loved them too, and they are a much better alternative to store-bought bars.