This home office makeover was sponsored by the Better Homes & Gardens Ludlow Furniture Collection.
I have worked from home since around 2008 and I have never had a designated work space. I have moved my desk back and forth a number of times between our bedroom, the living room, and the basement but have never had my own space to work. I believe it had a negative effect on my productivity (in large part due to interruptions) and I was never very happy while I was working.
A couple of months ago, we refinished a makeshift bedroom in our basement and moved our teenage son down there. It gave him some privacy and left me with the opportunity to finally have my own space to work. With a door. That I can close. And lock. I was ecstatic. So I bought a huge, mid-century vintage desk for $35 from a local estate sale to begin to furnish my new office. But aside from that desk, I didn't really have a vision for the space, partially because it's pretty small. I didn't have a lot of room to work with, nor did I have a huge budget.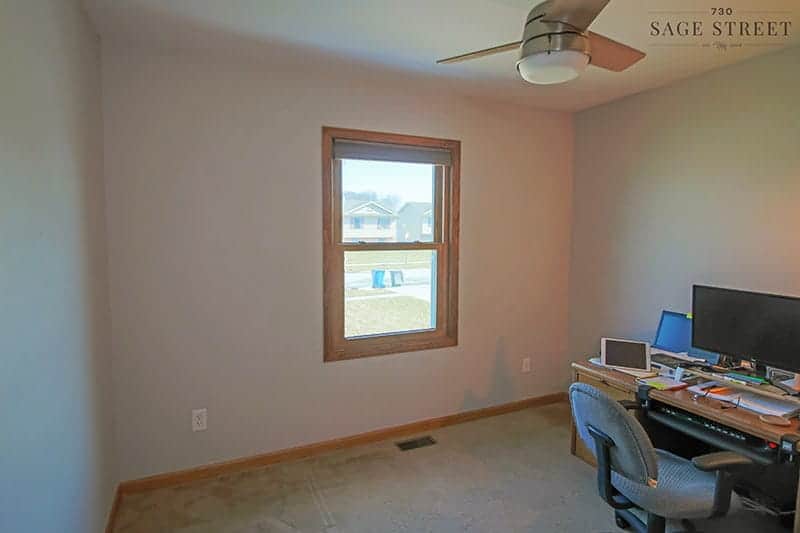 So, unable to make a decision, I did nothing.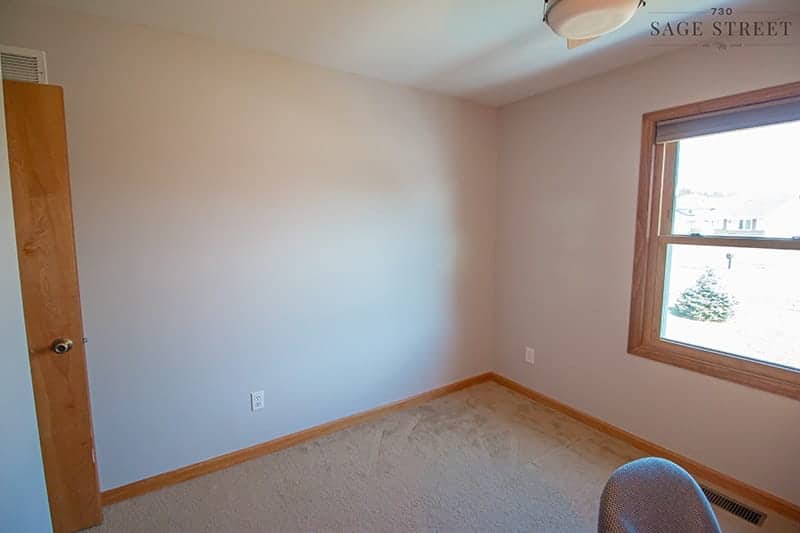 Until now.
Better Homes & Gardens Ludlow Furniture Collection
The Better Homes & Gardens Ludlow Furniture Collection is an organizer's dream. It is sleek, modern, modular and super functional. It can fit in with any decor and solves so many organizational problems that you will wonder how you ever lived without it. The collection is available in black or white. You can purchase this attractive home office furniture solution at Walmart.
I received all seven pieces of the Ludlow Collection furniture and I really liked how modular they are, and how you pretty much have endless possibilities for setting the pieces up in your space based on your needs.
I received:
Storage Cabinet
Sliding Door Cabinet
Duo Storage Cabinet
Open Display Shelf
Drawer Cabinet
Convertible File Cabinet
Desk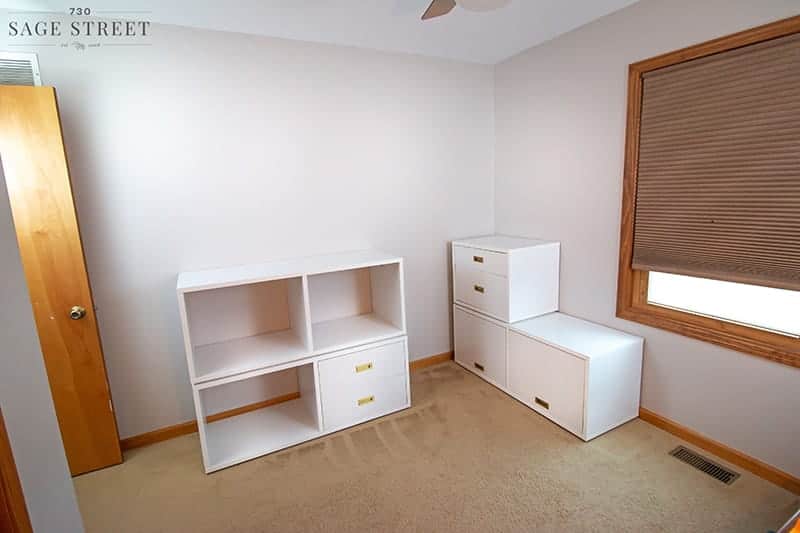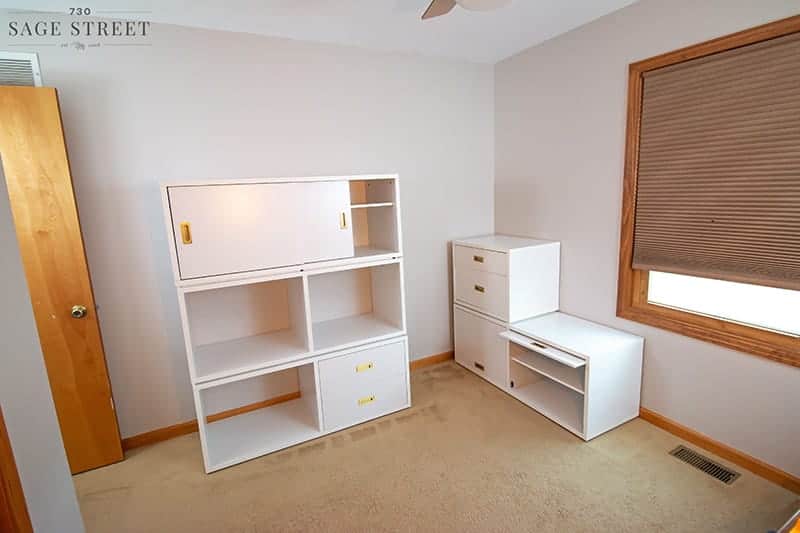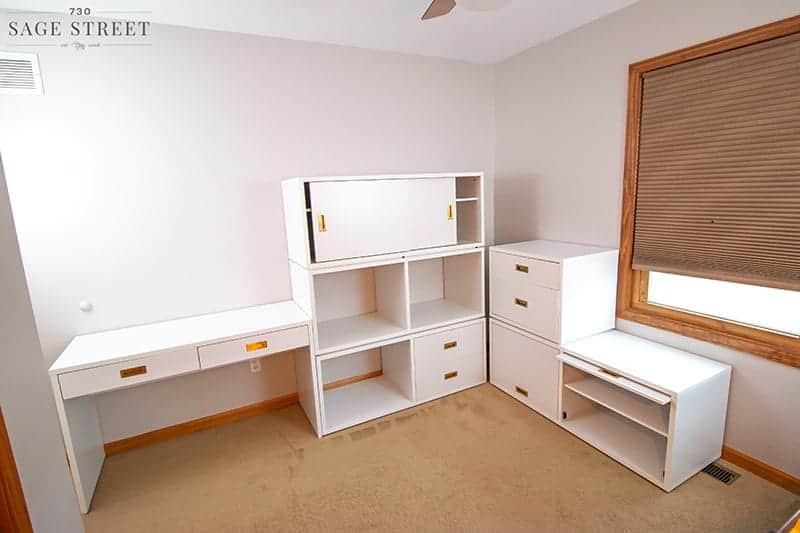 As I mentioned, my new office is pretty small, and I wanted to keep my big desk (although I do need to refinish it eventually).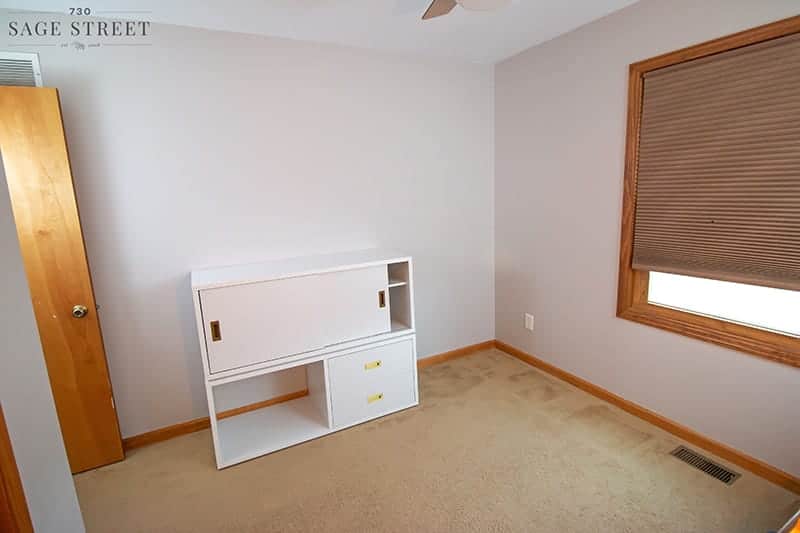 I also hoped to integrate a custom chair that my husband had made for me to honor my father who passed away 2016.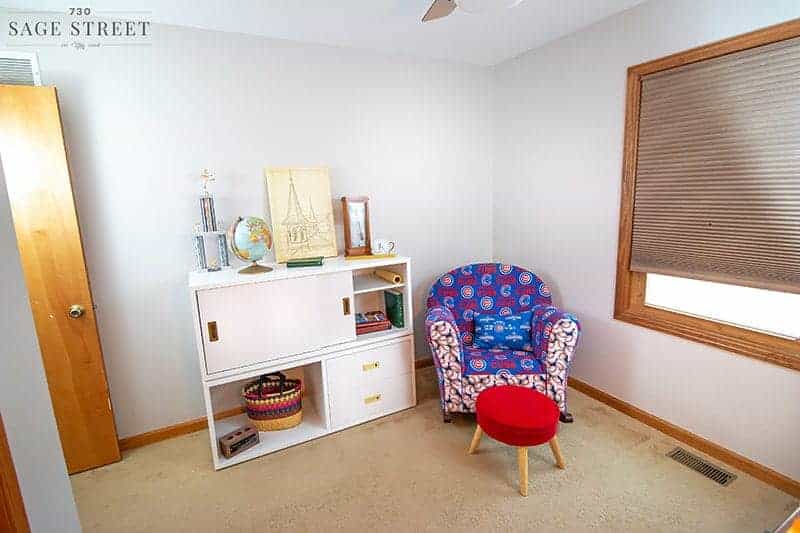 So I set a number of pieces aside and used four of the seven pieces in my new office. The remainder will be used in my husband's home office once we are done with it.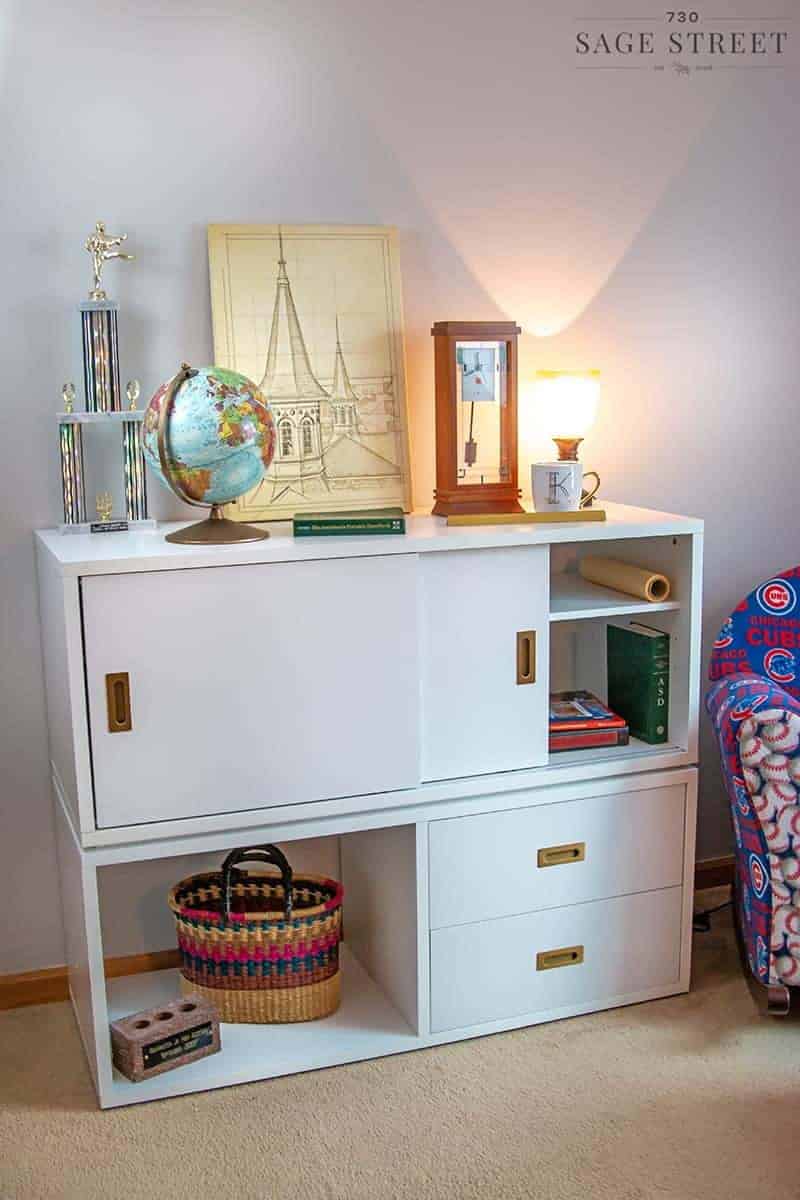 That sliding door cabinet is probably my favorite piece of the entire collection. It's sleek and helps keep my office looking organized because I can just slide the doors shut and not worry about the mess behind it.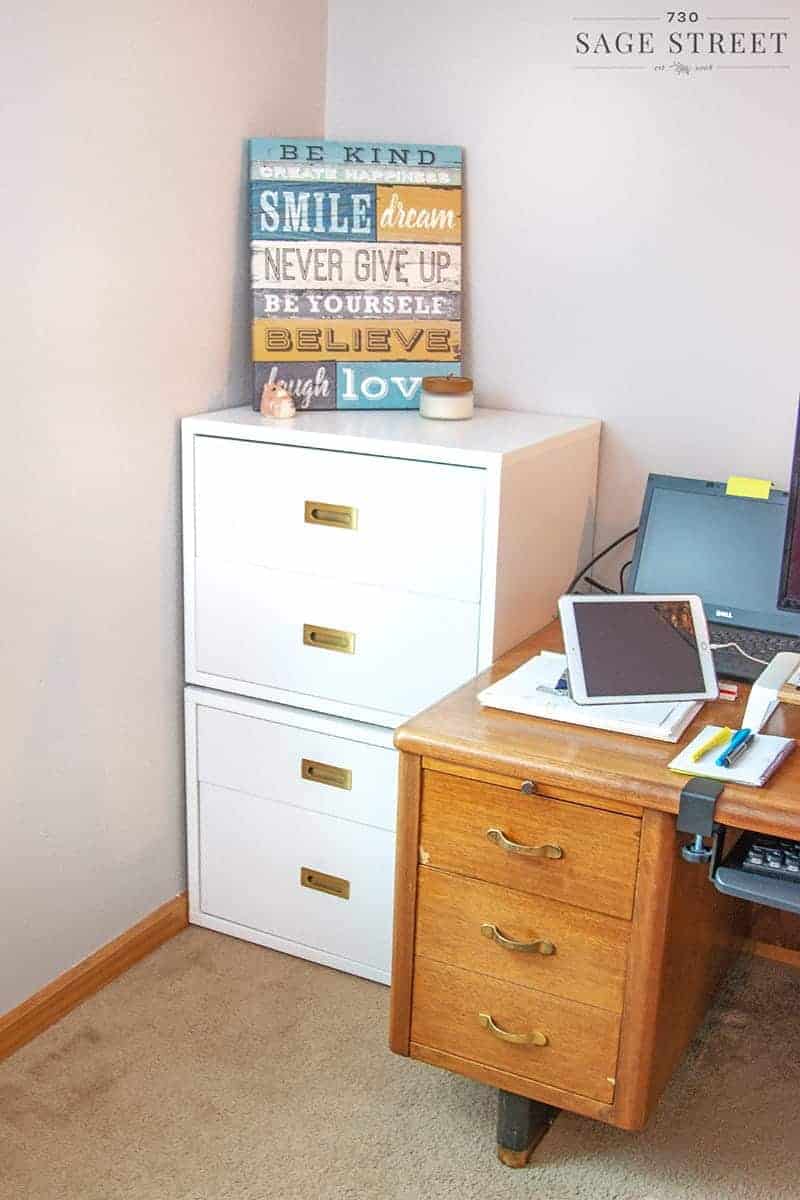 I couldn't be happier with the way my home office makeover turned out. The Ludlow Collection furniture looks great and fits perfectly in the space. The drawer pulls are even the same color as my old estate sale desk, and I have so much space for organizing all my stuff now.
Take a quick look at the assembly process, and my design process as I chose just the right layout for my home office.
The collection is super versatile it can help you create a custom storage solution for just about any space. And the extra design touches like the recessed base and the elegant handles make it the perfect edition to my home office, and yours too.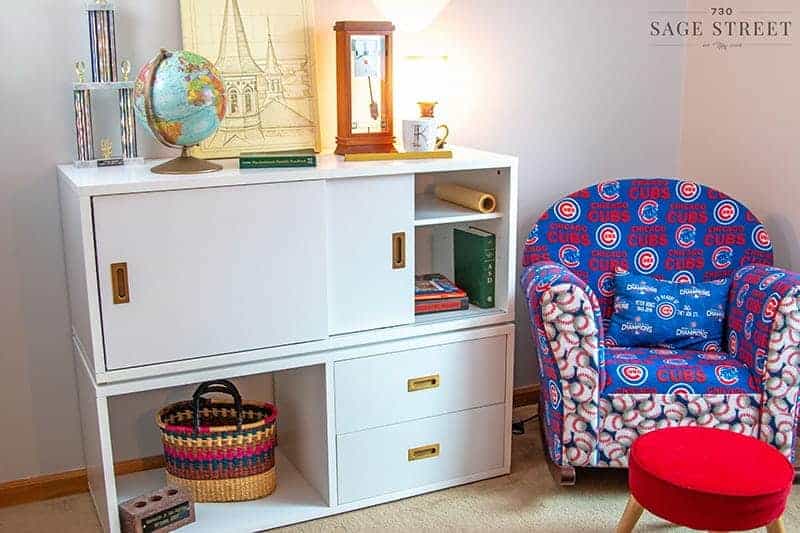 Assembly note: The instructions are detailed and the parts are clearly labelled so assembly should be pretty straight forward. I would encourage you to lay out all pieces before you permanently attach them and get a feel for how they go together. Verify all holes are where they should be and that you have all the pieces you need for assembly. The booklet should come with a 1-800 number for you to call if you have any issues or any missing or damaged parts. Some of the pieces in this collection have moving parts like drawers slides and hinges, and it's important that everything line up correctly so everything operates right.