This post is sponsored by BabbleBoxx.com. 
Holiday entertaining can be stressful with the cooking, cleaning & decorating required to get your home just right. Make it easier with these 6 must-haves! make sure you check out each item, some have exclusive coupon or discount codes or  special Black Friday or Cyber Monday deals.
I love entertaining for the holidays, but I really hate getting everything ready for holiday entertaining. There is so much pressure to get everything done on time.
Cooking and cleaning and decorating, oh my!
I take a lot of pride in my home, and I want it to be just right for when we entertain guests for the holidays. The meal is obviously the priority, but I don't want to sacrifice a clean home and festive decor either.
Thankfully, BabbleBoxx sent me a box full of great must-have items that can help take the stress out of getting ready for holiday guests.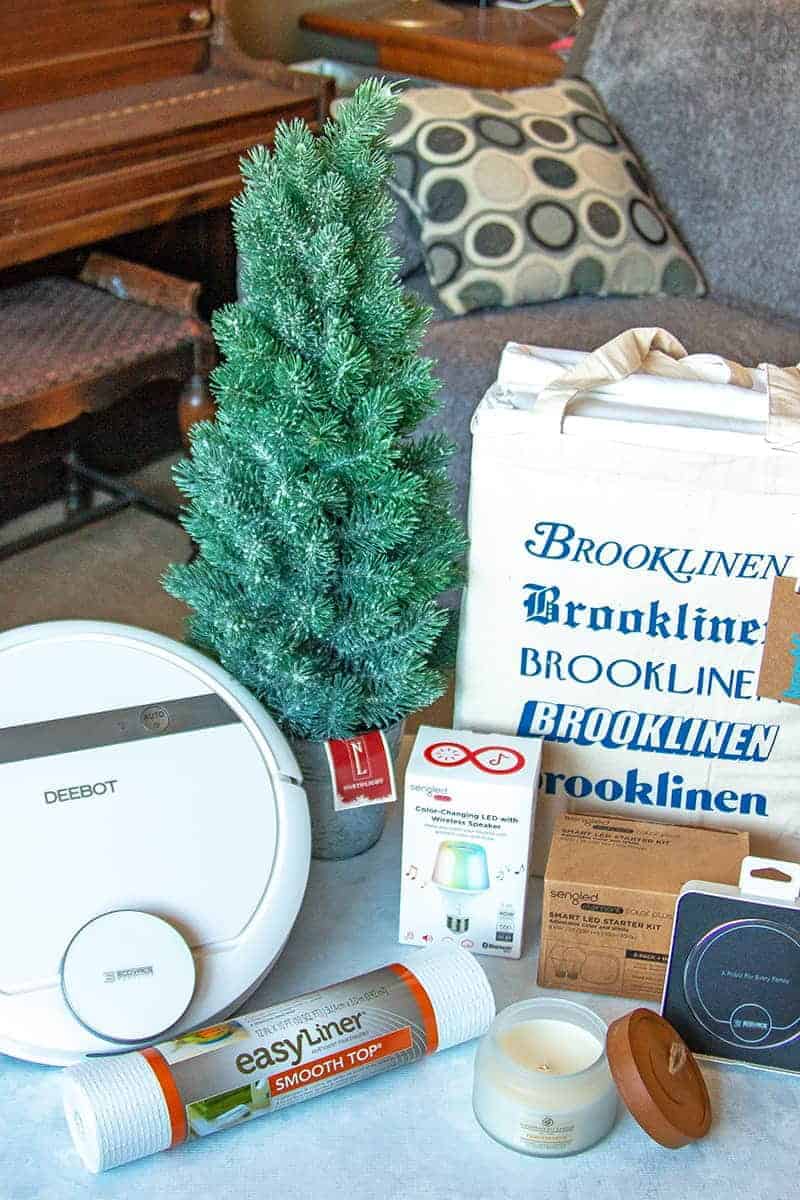 6 Must-Haves for Stress Free Holiday Entertaining
Robotic Vacuum
There is nothing better than having someone else do some of the prep work for you as you get your home ready for holiday entertaining. Especially the cleaning.
The DEEBOT 900 from ECOVACS provides seamless cleaning so you can focus on the best part of holiday entertaining – the menu.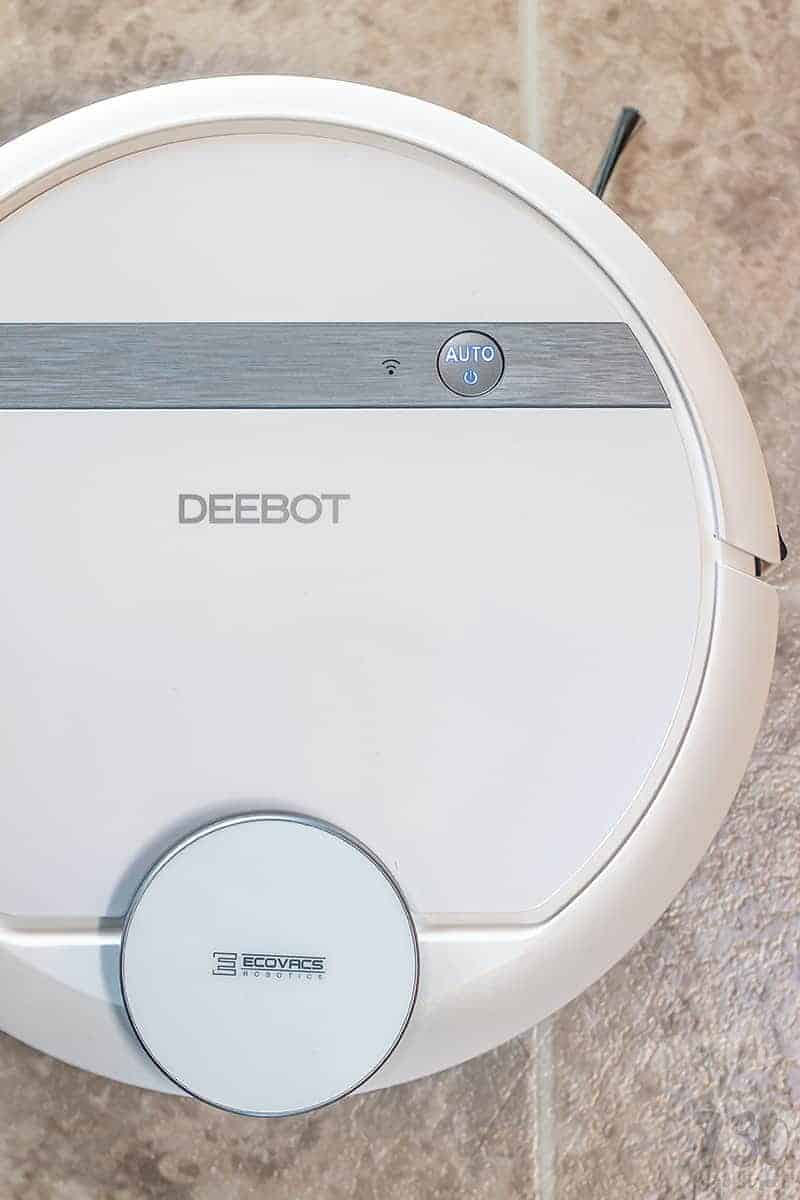 This little machine is my new best friend. It cleans my floors for me, on command with the click of a button! You can also schedule cleanings using the ECOVACS app on your phone or activate your DEEBOT at a moments notice, no matter where you are. So, if you happen to run into an old friend while shopping and invite them to dinner, you can have clean floors before you even arrive home.
The ECOVACS DEEBOT 900 is also smart home compatible (Google Home and Amazon systems), which means you can activate it hands-free with a simple command "DEEBOT, start cleaning". It has smart Navi Mapping and navigation technology for smart, efficient cleaning. The app allows you to create virtual boundaries to define cleaning areas and restrict it from accessing other areas.
The ECOVACS DEEBOT 900 is the best robot vacuum to help minimize your cleaning time as you prepare to entertain this holiday season.
The DEEBOT 900 is available at nearby Target stores and multiple online retailers which means it's likely available wherever you shop!
ECOVACS Cyber Monday Special Offer
During the week of Cyber Monday, you can save $100 off the ECOVACS DEEBOT 900 at participating retailers. See where to purchase here: save on ECOVACS DEEBOT 900 for Cyber Monday.
Seasonal Smells
Normally my home has the faint smell of coffee and dogs, which is certainly not the scent I want my guests to experience when they visit for the holidays. For holiday entertaining, I want my home to smell like pumpkins, cinnamon or  pine trees. I want it to smell like cookies have been baking all day or roasted chestnuts and crisp leaves.
The Heritage Collection scented candles by Chesapeake Bay Candle are designed and poured in the USA. They contain essential oils and have fragrances that will transport you to a holiday wonderland. With just the flick of a lighter.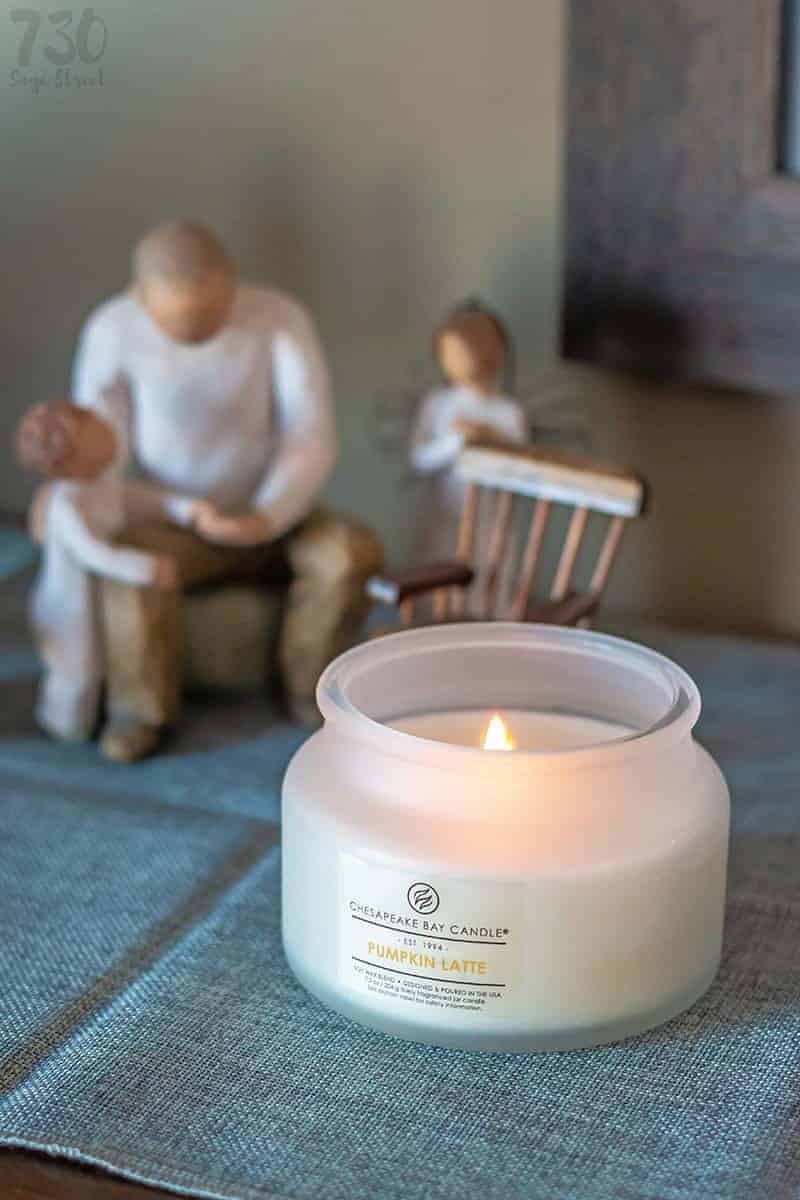 The Pumpkin Latte Small Jar Candle from Chesapeake Bay Candle smells just like a warm pumpkin latte with maple and vanilla and brown sugar. It smells like pumpkin frosting, cinnamon, pecans and pralines. It smells like a crisp autumn afternoon in front of a cozy, crackling fire.
I love the natural, minimalist design of the jar and the contrast of the wooden lid with twine handle. It firs perfectly into any holiday (and non-holiday) decor.
The Pumpkin Latte Small Jar Candle is a soy wax candle that delivers a clean burn. It contains essential oils of cinnamon leaf and will have your guests wondering if you are serving pumpkin lattes after dinner.
You can get one of these amazing candles for yourself here: Pumpkin Latte Small jar Candle.
Fresh Linens
If you are entertaining overnight guests, fresh linens are a must. Guest beds should have clean sheets that are comfortable and look welcoming and feel luxurious. You want their stay in your home to be memorable.
The Luxe Hardcore Sheet Bundle from Brooklinen is the perfect bedding for guests. It looks stylish and feels luxurious but is affordable for everyone.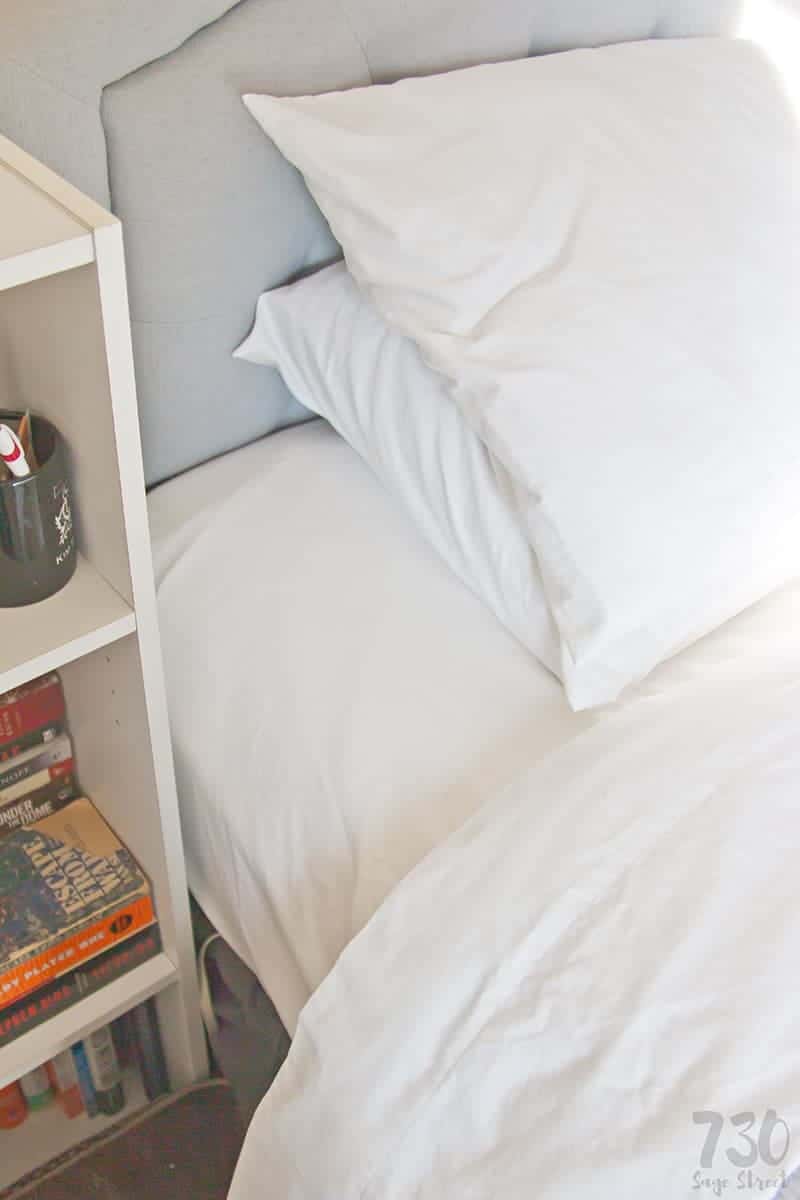 Seriously, these sheets feel so buttery soft and luxurious. I had no idea sheets could feel so good. The Luxe Hardcore Sheet Bundle is Brooklinen's premium set. It includes a Core sheet set, 1 duvet cover and 4 pillowcases. It has a 480 thread-count weave and is available as a mix and match design so you can choose different colors for the different elements of the set. For example, if you want light colored sheets but a darker duvet cover, you aren't limited to just a single color in the set.
The Hardcore Bundle gives you freedom to style your guest bedroom the way you want with luxury bedding but without the luxury price markup. Brooklinen's stylish linens are luxury grade at an accessible price point. Similar luxury bedding at other retailers can cost up to $895.
Brooklinen Exclusive Discount Code
Another great thing about Brooklinen is that you don't have to leave the house. Brooklinen sells their curated collection of stylish, luxury linens direct to consumer online.
Through 12/31/18 you can get $20 off any order over $50 with the coupon code: sage20.
Shop here: Brooklinen Luxury Classic Sheets and Bedding Sets
Lights and Sounds
The holiday season would not be complete without festive lighting and music. It sets the ambiance and the tone for your gathering and can really be a memorable part of your entertaining.
Sengled is a company that has innovative solutions that improves daily life values with reinvented lighting solutions. Their smart light bulbs can help make your home smarter, easier and comfier.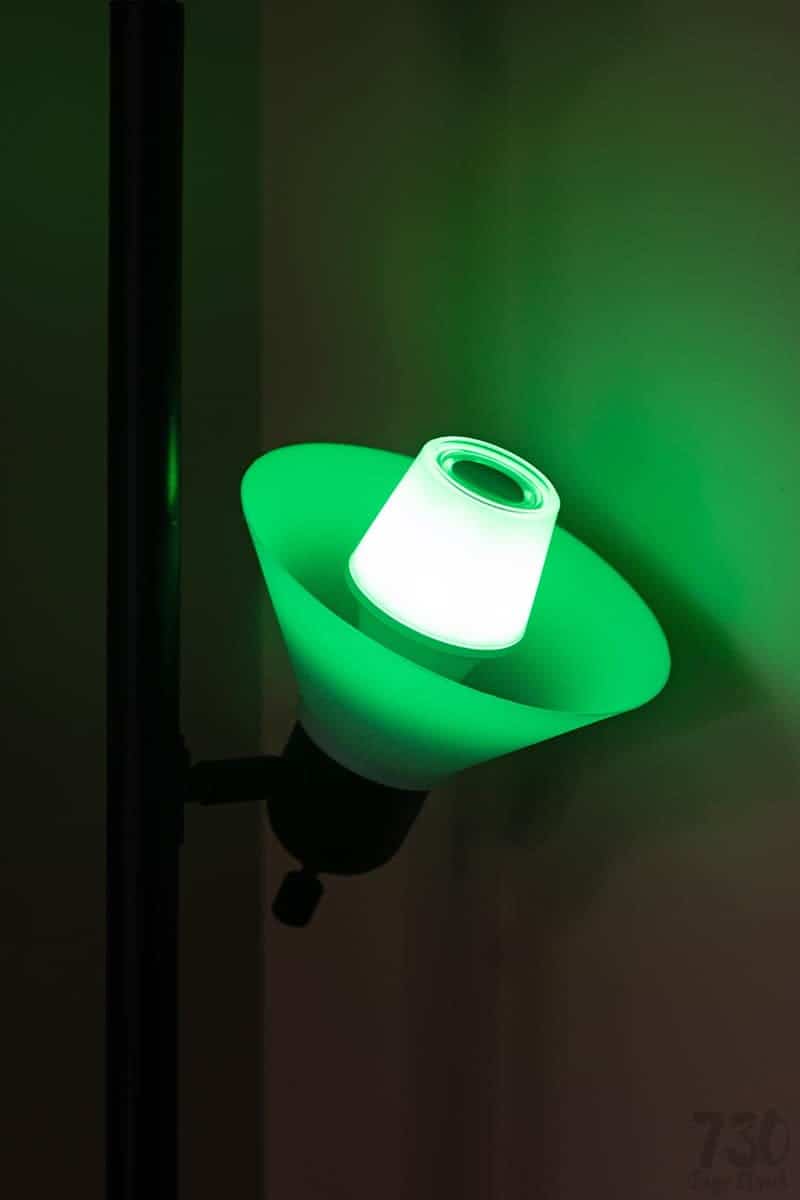 The Sengled Solo Color Plus is a new, unique way to experience entertainment at the intersection of light and sound. Not only is it a color LED bulb, it is also a Bluetooth speaker that lets you play your favorite music from your smartphone. You can even listen to podcasts, audio books or use the Solo Color Plus as a speaker for an Echo Dot device.
Solo Color Plus from Sengled is a great option for kids parties, cocktail parties, or holiday parties where festive lights and sounds can help create ambiance and set a memorable mood using the Sengled Pulse App.
The Sengled Element Color Plus 2pk Kit offers wireless lighting 16 million different color options including a thousand shades of white. They look like ordinary bulbs, but they are nothing but ordinary.
Using the Sengled Home App, you can control the Element Color Plus bulbs. You can turn the light on and off, set schedules, and even check the energy you save by using these smart bulbs. Element bulbs are compatible with Amazon Echo devices, Google Home and other smart devices so you can even control them with your voice!
You can find Sengled Solo Color Plus and Sengled Element Color Plus on Amazon.
Sengled Special Offers
Black Friday: 
Through 12/31 when you buy an Echo device on Amazon, you can receive a Sengled Element Classic 2 pk A19 from only $10 (at 12:01 am PT)
Get 25%-30% off Sengled Element products on Amazon
Cyber Monday Amazon Deal of the Day:
For 24 hours only, get 35% off select Sengled Element products.
Shop Amazon Echo and Echo Dot with Sengled Element Classic 2 pack bundles.
Book mark this link so you don't miss the Sengled Black Friday and Cyber Monday deals: Sengled special offers.
Easy Organization
Have you ever looked at the inside of the drawers in your kitchen? What about your shelves? It makes absolutely no sense that a place that you put clean dishes can get so dirty, but they do.
Smooth Top® Easy Liner® Shelf Liner from The Duck Brand is a great way to make cleaning up those areas so much easier.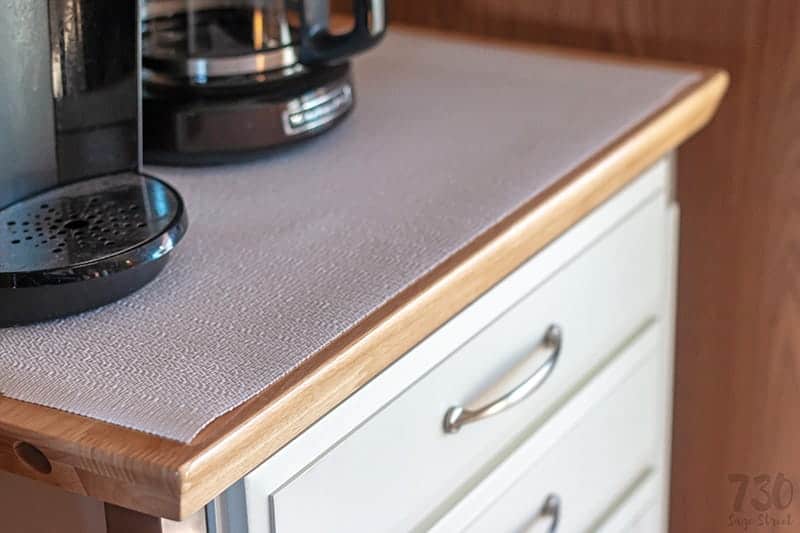 You can use Smooth Top® Easy Liner® Shelf Liner in pantries, cabinets, shelves, drawers, medicine cabinets, under sinks and so much more. It is a non-adhesive liner but has a non-slip bottom so it doesn't slide all around. But it can be removed for easy cleaning. You can even wash this shelf liner in the washing machine!
The Duck Brand Smooth Top® Easy Liner® Shelf Liner is easy to cut, reposition and replace and comes in 12″ and 20″ widths. It comes in multiple colors and styles and you can buy it in stores nationwide and online too.
I use it in my cabinets, especially under my cast iron pans. They have that seasoning on them that tends to leave marks. The Smooth Top® Easy Liner® Shelf Liner keeps those marks off the wood. I also use a piece under my coffee pots on my little coffee bar. Someone (not me) has a tendency to spill coffee all over, and this shelf liner makes much quicker work of the cleanup.
Learn more: The Duck Brand shelf liner.
Festive Decor
Nothing says holiday time like some seasonal decor. A few well-placed items can add a bit of festiveness that really helps get you into the holiday spirit.
Christmas Central is a family owned and operated business with a huge catalog of seasonal (and everyday) home decor items. They have everything that you need to make your home beautiful during the holidays.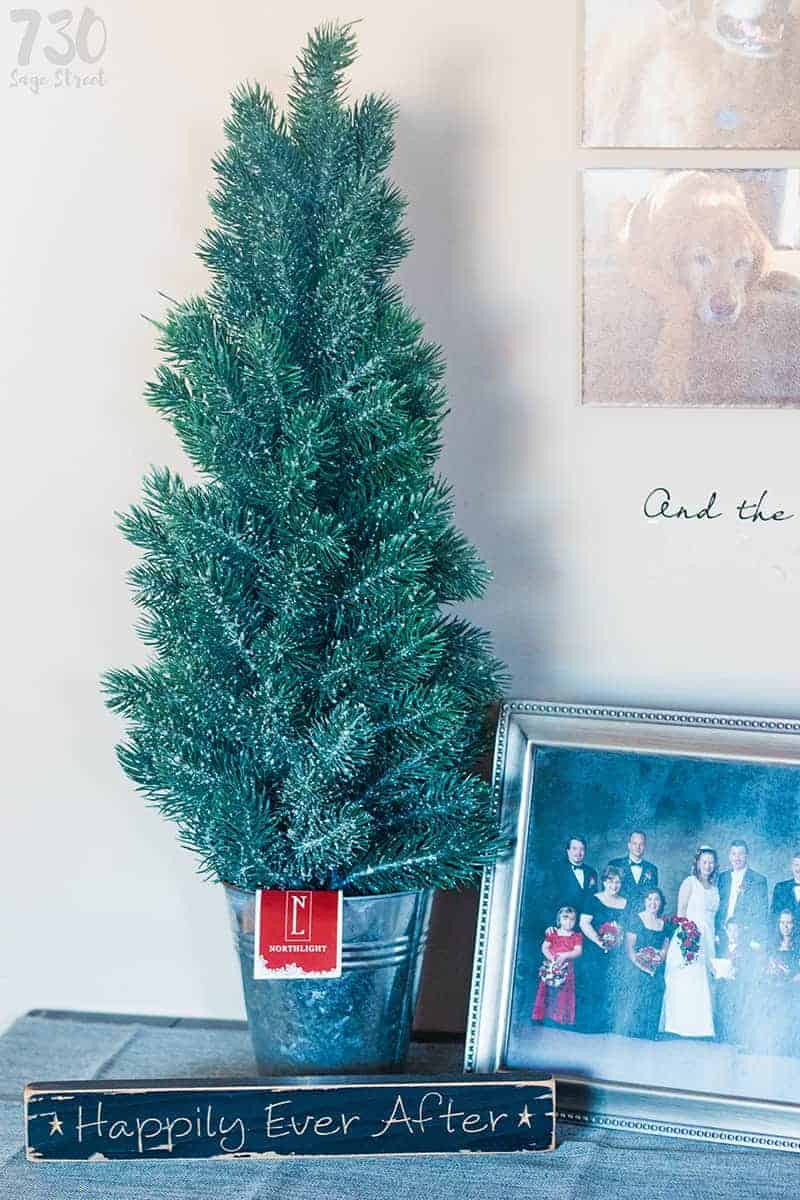 The 25″ Iced Mini Pine Artificial Christmas Tree in Galvanized Bucket by Northlight from Christmas Central will add custom charm to your table or mantel for the holidays.
Your guests will wonder if this mini green pine tree is real because of its high top count (125) and realistic PE branches. It looks so real and is lightly dusted with "snow" so it looks like it was just brought inside after the first snowfall of the winter. The galvanized pot has a vintage feel and will fit in with any decor.
I am in love with this frosted mini green Christmas tree. We even plan on hanging some ornaments on it. We figured we would hang some of our most special and cherished ornaments on it.
To purchase this adorable mini pine artificial Christmas tree, and check out all of their other seasonal decor items visit: Christmas Central.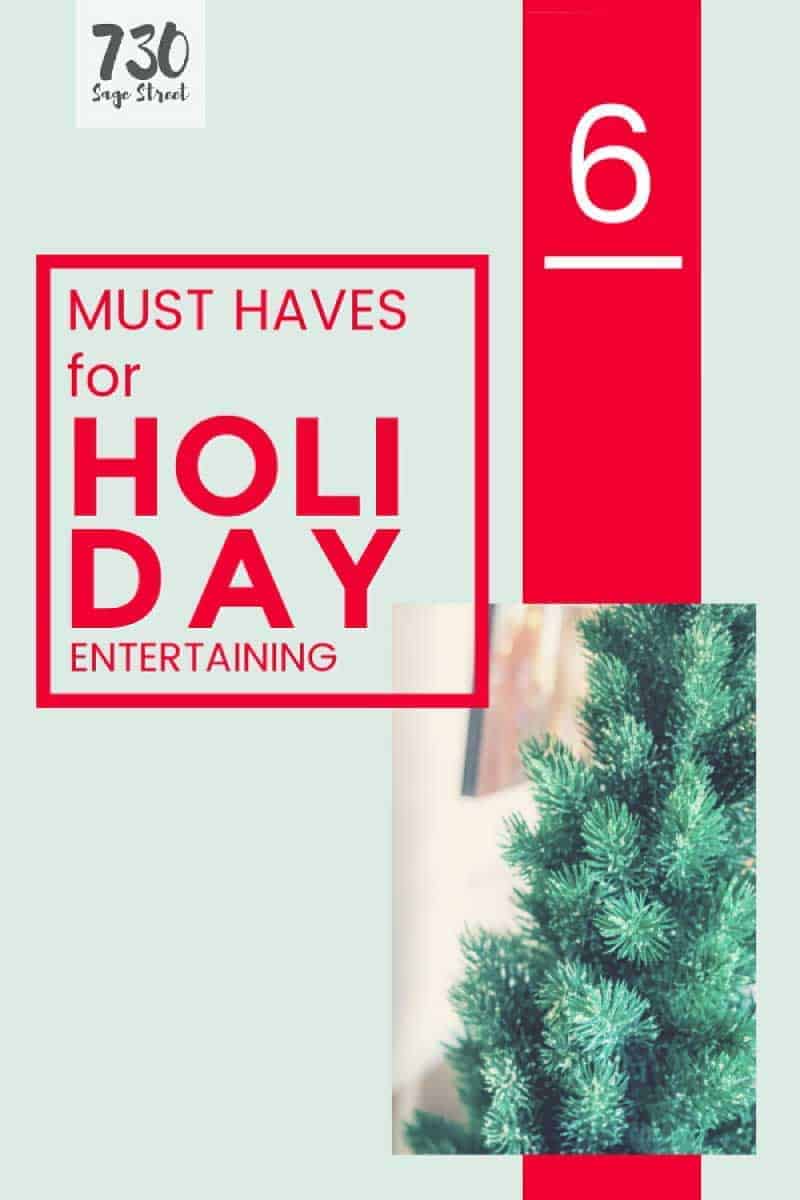 Each of these things can help set the stage for the perfect, stress-free holiday gathering. They can help you save time, provide the ambiance you want and help make your guests feel right at home. So you can focus on the thing you should be – enjoying a special day with family and friends.