Abby claimed to be hiding in this series of pictures.
"What are you doing wearing my jacket?" I asked her.
"I'm hiding" she said.
Clearly…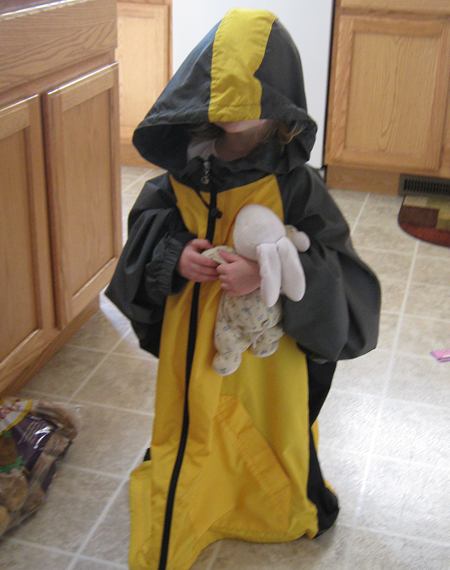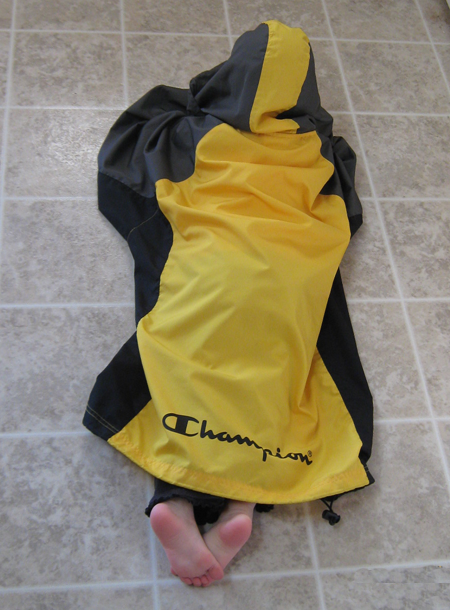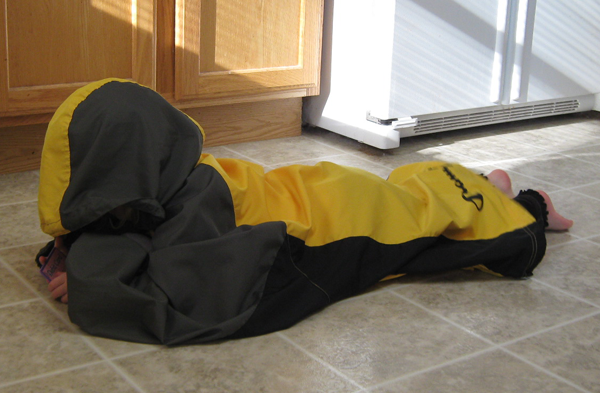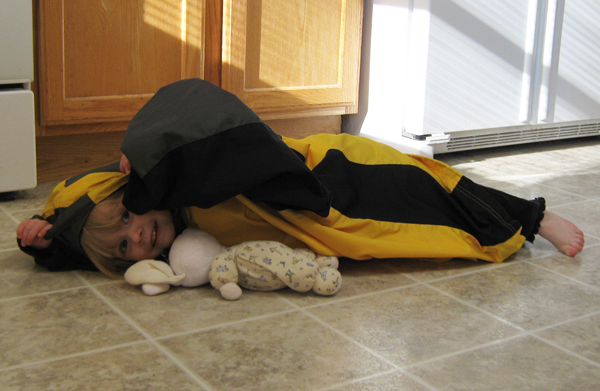 I told her to smile and "say cheese" – I got cheese alright…
My dog looks kind of creepy behind my ridiculously dirty sliding door.
I really wish that as adults we could slip into the simplicity that is a child's mind for awhile. She spent like 40 minutes "hiding" in that jacket, entertaining herself and really having a great time.