This is a sponsored post for SheSpeaks/OneSight.
Imagine not being able to see well enough to drive. Imagine not being able to see well enough to see your child clearly. Imagine your child not being able to see well enough to see a chalkboard or read a book. It might not be that difficult to picture, many of us have vision problems that require correction.
But imagine having these vision problems and not having access to a pair glasses.
1 in 7 people across the world need glasses but do not have access to them. For these 1.1 billion people, life is a blur.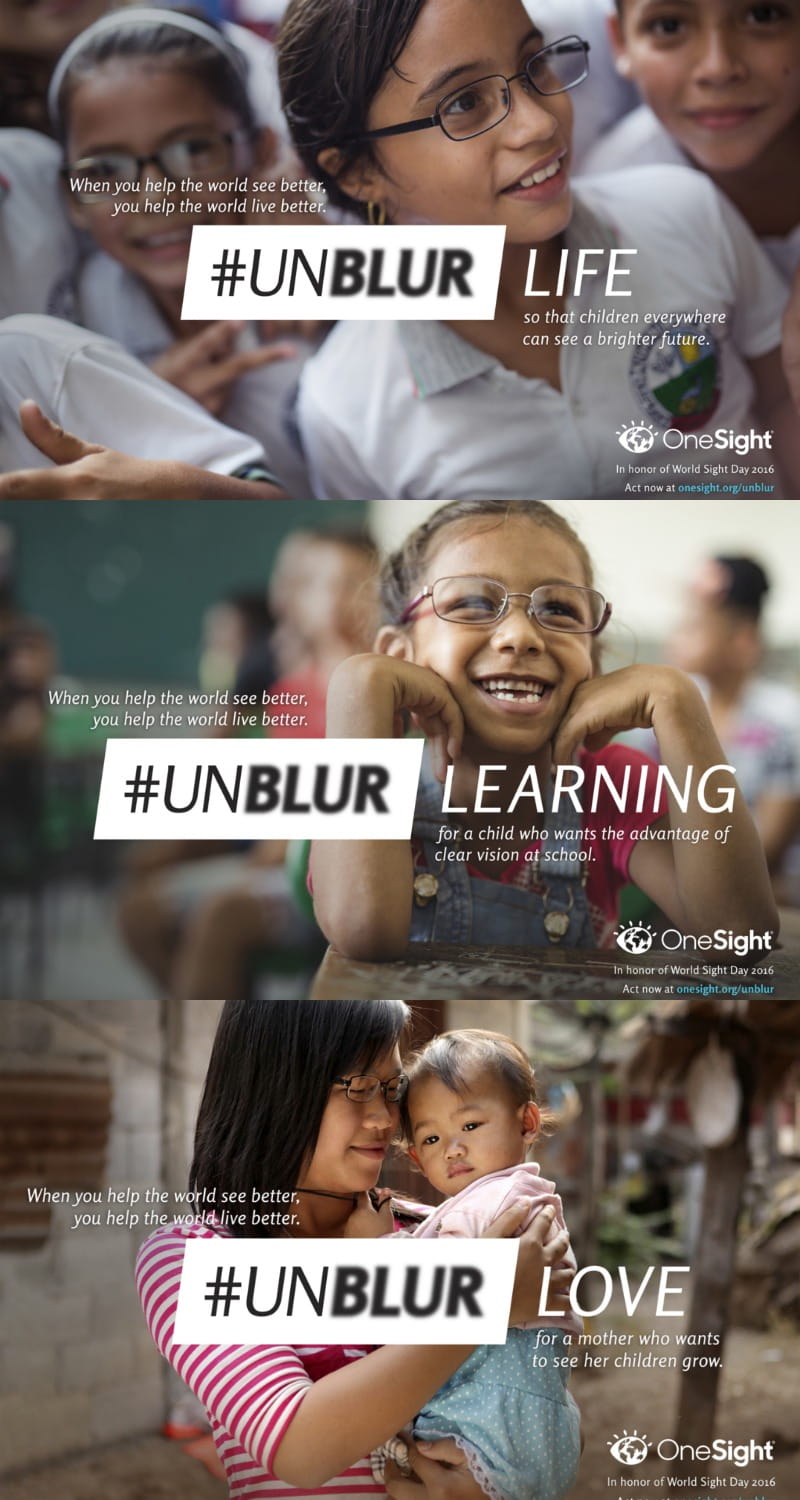 I need glasses to see things far away. If my kids are playing sports or performing on a stage or doing something more than a few feet away, I need my glasses to be able to see what they are doing. I can't imagine what it would be like to not have a pair of glasses at the ready so I don't miss a single play or performance.
OneSight is an independent non-profit that is leading a movement across the globe to help the world see. They do this by mobilizing eye care professionals, industry experts, volunteers, and partners to help bring vision care to people throughout the world. They believe that everyone deserves the best care and deserves to see clearly. OneSight provides comprehensive eye exams and new, top-quality eyewear to help #UNBLUR people's lives.
Having clear vision allows people to see their kids grow up. It allows people to learn. It allows people to work so they can provide for their families. Clear vision empowers people to take control of their future for themselves and the world around them.
And it only takes $10 to change someone's life.
Help the world see better so you can help the world live better.
How you can help:
DONATE HERE – $10 helps provide a pair of glasses to a person in need, $20 provides an eye exam and $30 helps provide a free eye exam and glasses to a person in need.
SPREAD THE WORD – You can also help by sharing the OneSight #UNBLUR video with your friends. Share it and tag 2 friends on social media to help bring awareness to the cause. Make sure you also tag OneSight on Twitter, Facebook or Instagram.
JOIN THE CHAT – Follow OneSight on Twitter and follow along with the #UNBLUR hashtag on World Sight Day, Thursday, October 13 at 2pm ET.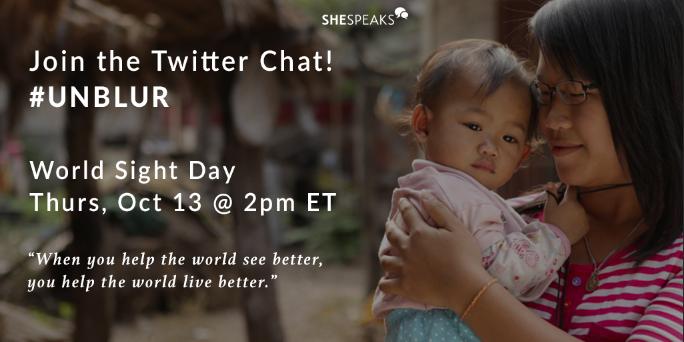 OneSight charitable vision clinics have helped 9 million people in 41 countries since 1988. Their sustainable vision centers provide access to affordable, quality vision care to over 3 million people in underserved communities worldwide.
Help them continue to make an impact! Join the Thunderclap below to help share the #UNBLUR message on World Vision Day, October 13th.
Join our newsletter!
Subscribe to get updates and great stuff via email including subscriber-only goodies like free printables and giveaways.