Hell Week is a sponsored post written by me on behalf of Erik Bertrand Larssen. All opinions are 100% mine.
It's 5 am as I sit here writing this. 5 am as in the morning. There is a such a time. Who knew? It's kind of nice actually. The house is quite, the air is cool and light coming through the open windows that I know I will need to close later and turn on the A/C due to impending 90+ degree temps. But for now I can enjoy the breeze and the sounds of life of the early morning that I don't usually get to experience. My dogs were not amused about the early wake-up call, but they got over it and have since settled back to sleep near my desk.
There is something positive this morning. Almost electric. Like I am ready to start something that can really help propel me towards my goal of being my best self.
What does it take to be your best self?
Most of us want to be the best version of ourselves that we can be. Who are you? Are you a parent? An employee? A boss? A wife? A daughter? An athlete? All of the above? What is is that you want to be the best at? Being "your best self" has to do with identifying who you are (personality, talents, etc) and combining that with who you would like to be within the roles that you have in life and making the very most of it.
But how do you achieve that? Many of us try every day to be better versions of who we are. And we fail. Time and again. Does it mean the goal is unattainable or does it mean that we are doing it wrong?
Today I have embarked on my very first day of Hell Week. A single week to change my life inspired by the book of the same name by world-known mental trainer Erik Bertrand Larssen.
Just coffee and unsweetened soymilk in my mug this morning as I embark on day 1 of the #hellweekchallenge Looking at my habits this morning and planning an hour-long bike ride later. #selfimprovement #ad #cycling #bestself #reading #books #coffee
Hell Week strives to help you be your best self in a single week by using military-inspired structure to help you identify your goals, strengths and shortcomings in order to improve mentally and physically to be the best you can be in all areas of your life. The author, Norway native Erik Bertrand Larssen is a former military paratrooper turned 'performance consultant' who has helped numerous high achievers from executives at Microsoft to Olympic Medalists catapult their success. At it all began with simple lifestyle changes that helped them making lasting improvements.
Now, his techniques are available to everyone!
Hell Week is based upon 7 Themes and 7 Rules. Each day has a different theme and each of the 7 rules are to be followed every day. All with the goal of helping you find and retain your best self.
Before you begin Hell Week, however, you need to do some prep work to help you define your goals and get mentally prepared for the challenge ahead. As part of this preparation, the author provided samples of some of his patients and we follow along with these 3 patients throughout the book. The first introduction we get to these 3 people is sort of a description of who they are as a way to outline their strengths, weaknesses and goals for Hell Week. It seemed like a worthwhile exercise so I did the same for myself, written as if Erik Bertrand Larssen was describing me at the beginning of Hell Week as he did for his 3 sample patients.
Kim is a work-from-home mom in her early 40's. She lives quite contentedly with her husband, two kids and four dogs in a nice home in a rural-ish area. Family is nearby and she enjoys her daily life. She struggles, however, trying to balance work with spending quality time with her kids, especially because some of her work appears to require time on social media which she feels may be wasted. She also wonders how to include her own hobbies and interests into her life so as not to "waste" her inherent talents. Finally, she strives to regain control of her fitness while experiencing pre-menopause which has cause numerous physical changes to her body.
From there, my goals for Hell Week would be to prioritize exactly where my time really needs to be spent on work, focus more complete attention on my kids rather than being distracted by the things I call work, incorporate more of my talents and interests into my daily life without feeling guilty and establish a fitness routine that works well with the current age-stage of my life.
Each day of Hell Week requires following 7 rules. Each of these rules gets applied to EACH day.
7 Rules of Hell Week
Rule One: Early to bed, early to rise
Rule Two: Look your absolute best at all times
Rule Three: Exercise to the extreme
Rule Four: Stick to a healthy diet
Rule Five: Take charge of your digital life
Rule Six: Get hyperfocused
Rule Seven: Step up your game
Each day of Hell Week then comes with a corresponding theme (each of the 7 rules applies to each theme).
7 Themes of Hell Week
Monday: Harnessing the Force of Habit
Tuesday: Getting into the Mode
Wednesday: Managing Your Time
Thursday: Getting Out of the Comfort Zone
Friday: Rest and Restitution
Saturday: Controlling Your Inner Dialog
Sunday: Putting Life into Perspective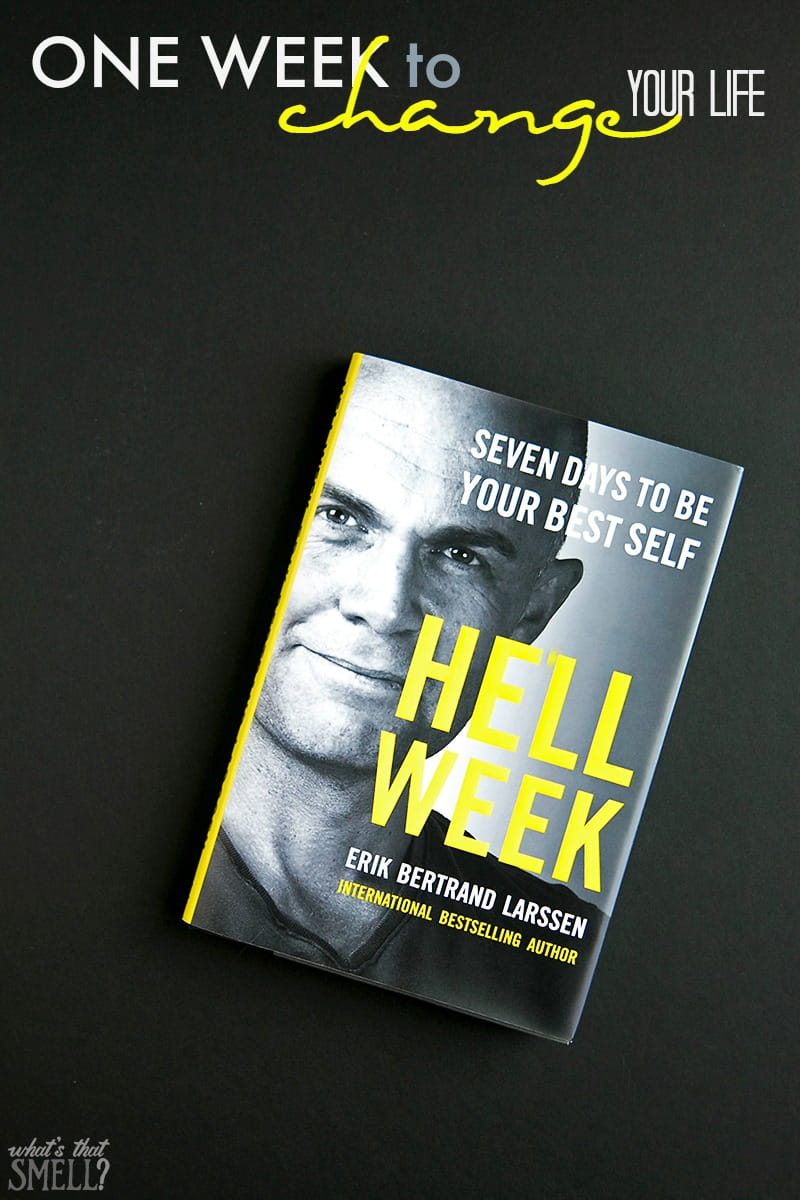 Today being day 1, I had to evaluate all of my habits. It's an ongoing list, as I'm sure that as I make my way through the day I will discover more of them. During the course of the day I will separate the good habits from the bad and working of changing the bad ones. This is obviously something that is going to take long-term effort but identifying the habits and making conscious efforts to change them is a big step towards self-improvement.
My habits (so far) in no particular order:
Checking Facebook
Making coffee
Feeding dogs
Making bed
Cleaning up dirty laundry
Straightening kitchen & living room
Forgetting to check work calendar in the morning
Being distracted (I can't just seem to focus on one thing at a time)
Letting things I don't want to deal with pile up (email, paperwork, etc)
Not overly flexible with how my day should play out (not good with change)
Brushing & flossing teeth
Forgetting people's names
Being lost in my own little world
My iPad
Forgetting to show affection because I'm caught up in other things
Being too serious
One of my big "habits" is that I tend to multi-task to the extreme. This means that I can't even make a cup of coffee without doing something else in the meantime. I always have my phone or a book or magazine in my hand, busying my mind while I do mundane tasks. I'm pretty sure that's not a great habit because it really doesn't give my mind any downtime and I feel like it only makes it harder for me to focus on one thing at a time where severely affects productivity.
I'll be back mid-week with an update on how Hell Week is progressing for me, but in the meantime you can pick up a copy of the book starting June 14th on Amazon and make sure to follow Erik Bertrand Larssen on Instagram (@erikbertrandlarssen). Follow the hashtag #hellweekchallenge to see how other people are experiencing Hell Week, and share your own journey as well.
It's a great week to be your best self!