This post is sponsored by Boehringer Ingelheim, a world-leading animal health company providing a comprehensive range of products to enhance the health and well-being of dogs, but all opinions are my own. Please see below for additional disclosure.
There is something about a dog.
Dogs are loyal.
Dogs don't care what we look like.
Dogs don't care what kind of car we drive.
Dogs don't care how much money we make.
When your dog looks at you, they see pure love. And they give it back tenfold. To a dog, their human is their whole world, and it's a very special feeling to be loved by a dog. Or three.
But dogs can do more than just make us happy or make us feel loved. Dogs can help heal. And one special group called Warrior Canine Connection® (WCC) helps Service Members and Veterans reconnect with life by training and providing service dogs for recovery and for pairing with disabled veterans.
I'm teaming up with the HEARTGARD® Plus (ivermectin/pyrantel) team and WCC, who are joining forces to help bring the healing power of dogs to Service Members, Veterans and their families.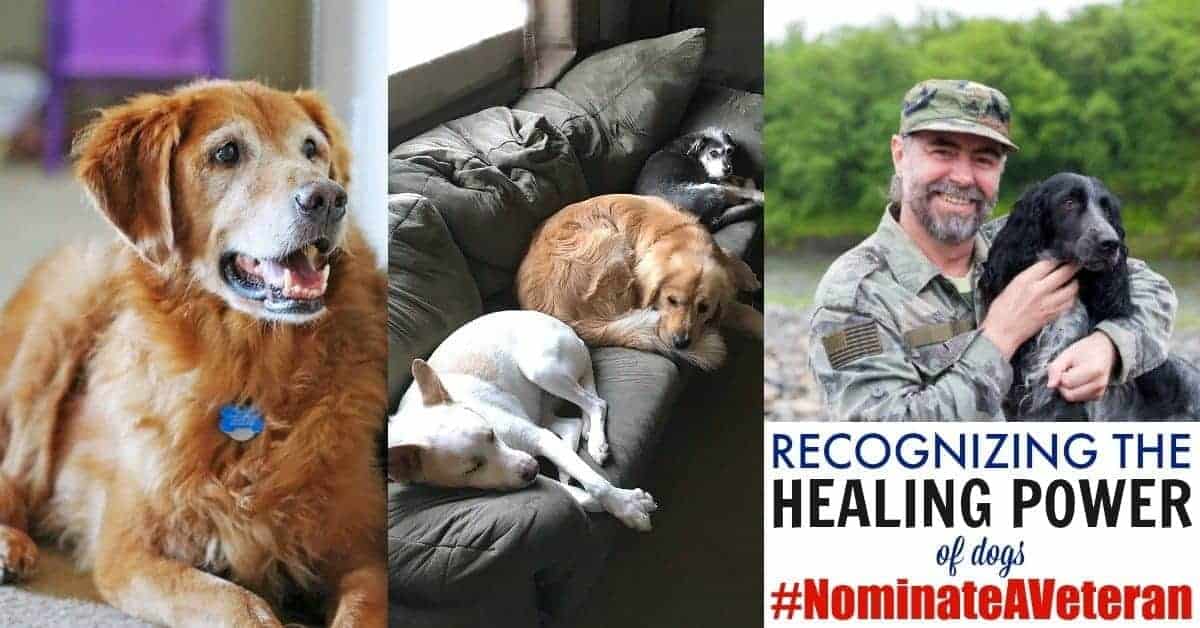 #NominateAVeteran Sweepstakes
From now to June 30, the HEARTGARD® Plus (ivermectin/pyrantel) team is offering consumers nationwide the opportunity to nominate a deserving U.S. Service Member or Veteran to win an all-expense-paid trip to Nashville and a year's supply of HEARTGARD Plus for their dog. Veterans can be nominated on heartgardians.com or via Twitter® or Instagram® by using the hashtags #NominateAVeteran and #Sweepstakes. For every nomination, the HEARTGARD Plus team will donate $10 to WCC. The HEARTGARD Plus team will contribute up to $100,000 to WCC in 2017.
Every purchase of HEARTGARD Plus in 2017 helps to further our support of Warrior Canine Connection.
My husband is a retired U.S. Navy Veteran, and my nephew is currently on active duty in the Navy. If anything were to happen to them in the course of their service that left them recovering or in need of a service dog, it's very reassuring knowing that organizations like WCC and the HEARTGARD® Plus (ivermectin/pyrantel) team are supporting our deserving heroes when they need it most.
I'm nominating my nephew for the sweepstakes. He actually doesn't have any of his own dogs, but he adores my dogs, and when he comes home on leave, they love spending time with him. He loves them like they are his own! It's nice to be missed by human people, but when these dogs are so excited to see him, I know it has to really make him feel special and truly loved. Toby doesn't leave his side when he is home.
Do you know a Veteran or Service Member who loves dogs? Nominate them now!
The maker of HEARTGARD Plus worked with bloggers like me for its "Heartgardians" program. This blog has been written by me on behalf of the HEARTGARD Plus team. I received compensation for my time.
®HEARTGARD and the Dog & Hand logo are registered trademarks of Merial. All other marks are the property of their respective owners.
©2017 Merial, Inc., Duluth, GA. All rights reserved. Merial is now part of Boehringer Ingelheim. [WCC_Social4] (6/17)
Note: soldier with dog image used with permission Copyright: libertos / 123RF Stock Photo