Halloween is such a fun time of year for kids. Dressing up, trick or treating, candy, and parties. What's not to love? I'm totally in love with these candy corn emojis – I have had so much fun creating this Halloween party treat box printable! Print these out and fill with treats for your Halloween party.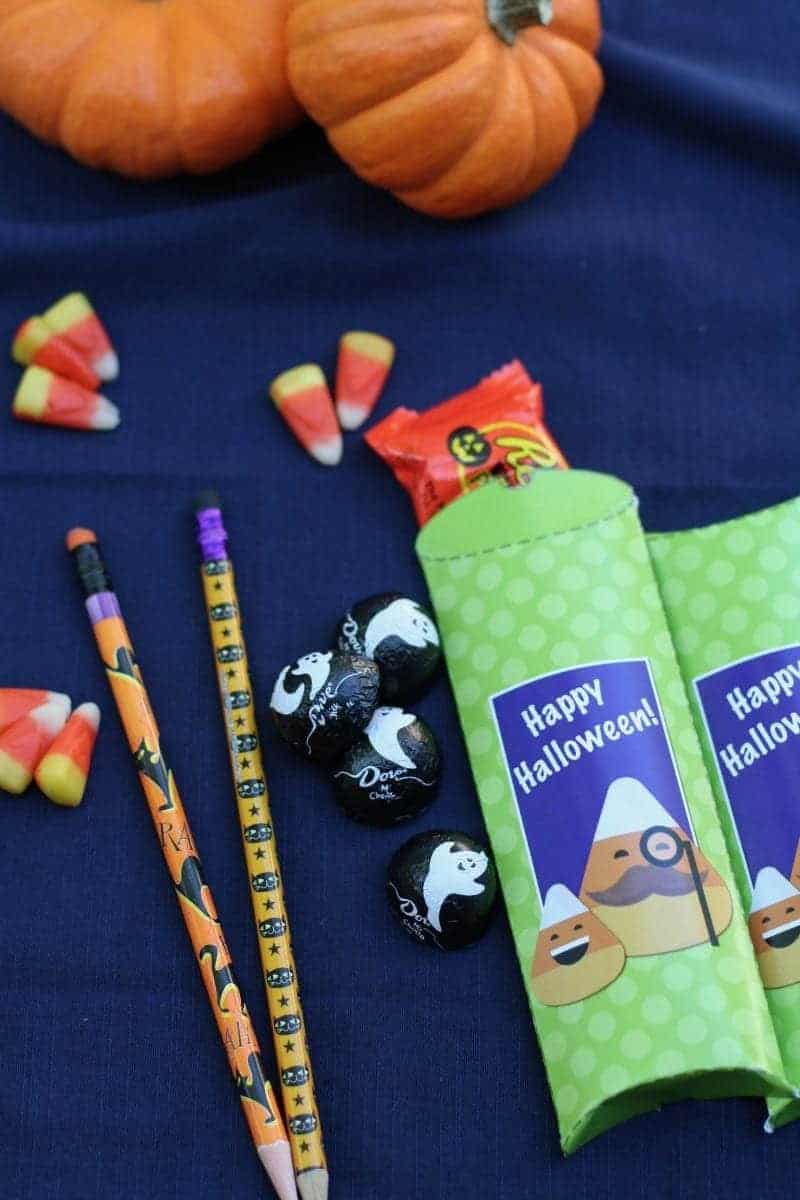 When assembled, each box is about 5 1/2″ x 2″, which is big enough for a fun-size candy bar and some smaller candy like candy corn, but not quite long enough for a pencil. If you're looking for a non-sugar treat, try these mini pumpkin erasers or pencil top erasers.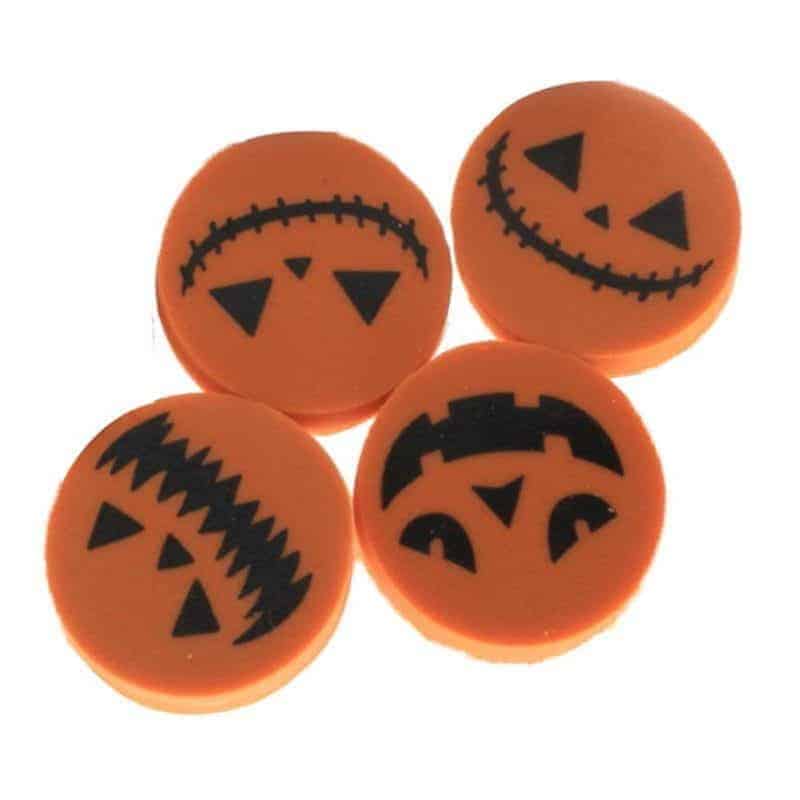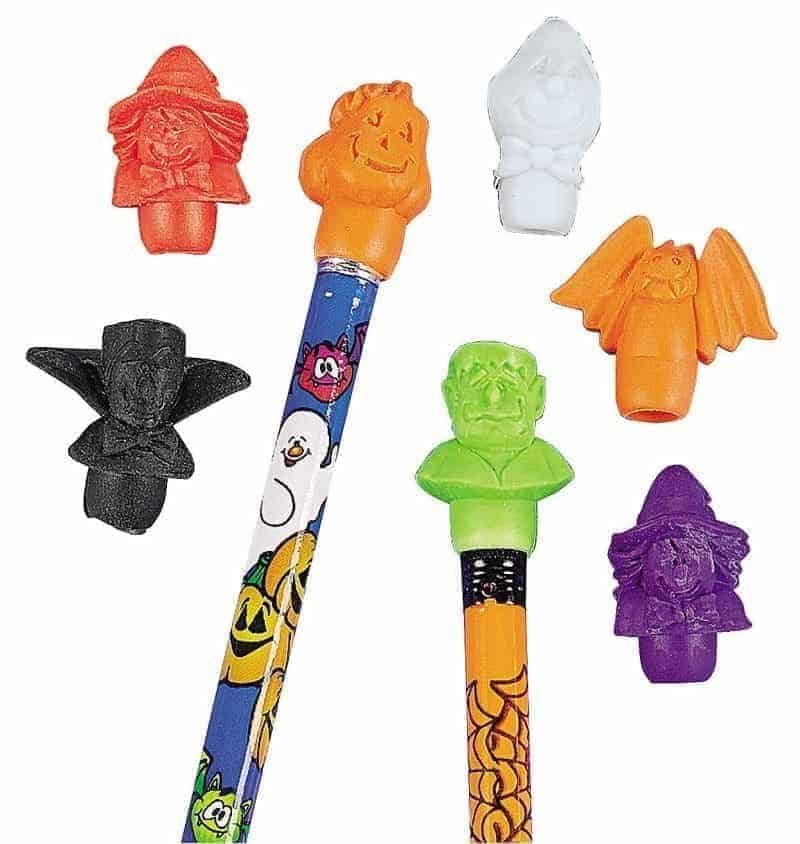 Oriental Trading always has so many choices for these kinds of things. I like their Stretchy Skeletons, Jumping Spiders, and Glow in the Dark Mini Sticky Tumbling Skeletons.
Halloween Party Treat Box Free Printable Download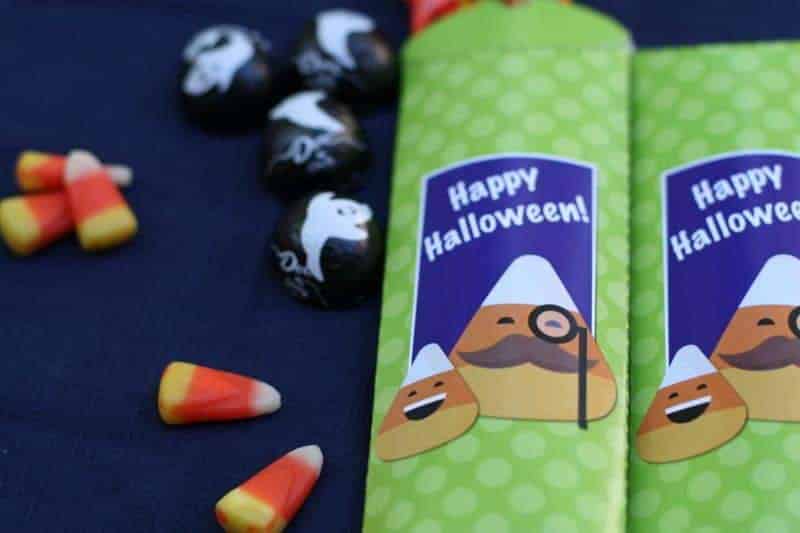 Scroll down to the end for the PDF link so you can print this.
Printing, Folding, and Assembling Tips
PRINTING 
Each page will print two treat boxes. The PDF should print easily to your default print size without having to change anything. It prints to an 8-1/2 x 11 size sheet which is standard paper size.
Use cardstock so it holds up.
Consider getting a laser printer for your printables, they have come way down in price.
PRINTABLE USE TERMS
730 Sage Street has provided this printable free of charge for personal use. You may NOT link directly to the PDF file, resell, or use commercially. This is  a violation of the terms of the graphics and the copyright. Personal use includes parties, classrooms, home school, church, community activities, etc.
Check out our printables category for more great printables and activities.
FOLDING
Cut the treat box out along the solid lines. Fold along the dotted lines as follows:
The solid green rectangle on the right will be folded towards the unprinted side.
Fold along the center dotted line putting the unprinted sides together.
The solid green ovals will also be folded towards the unprinted side.
You should have something that looks like a bookmark with rounded ends, and has printing on both sides.
ASSEMBLING
Begin by forming a rounded tube – glue the solid green rectangle to the unprinted (back) left side. Fold in the un-notched (right side) bottom oval. Fold and glue the notched oval on top of it.
Fill with treats, then fold the top just like you did the bottom. You can either glue the box shut or use tape to close.
Halloween Party Treat Box Free Download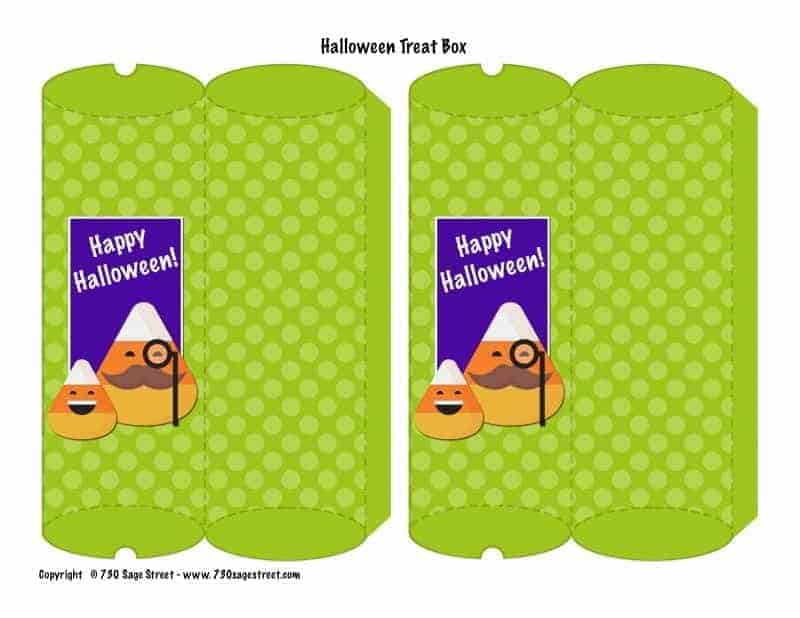 Don't forget to pin this on Pinterest!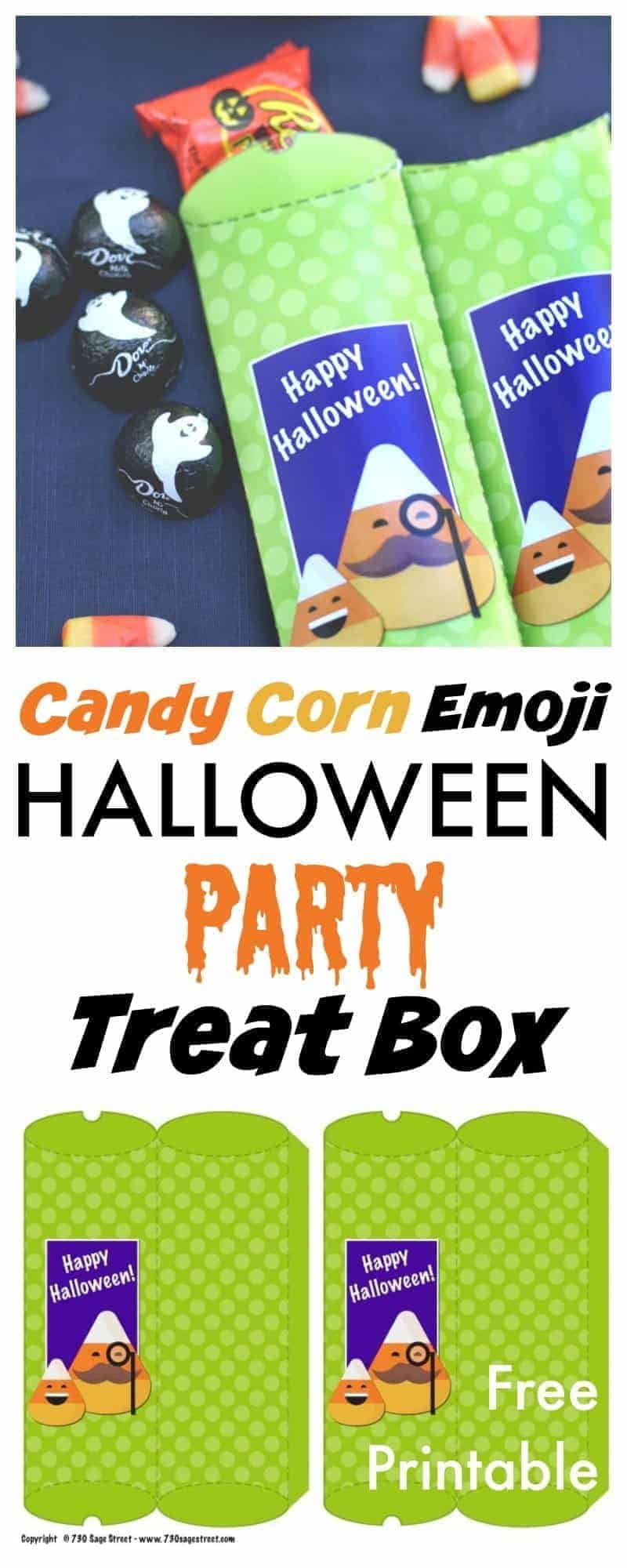 Check out our other Candy Corn Emoji printables:
The download is a PDF file here: Halloween Party Treat Box
or
[convertkit form=5082309]