This year I refused to buy Halloween candy. I have my own personal reasons involving GMOs and artificial ingredients that goes way beyond kids having too much sugar. There are alternatives to mainstream candy but finding them in smaller sizes for trick-or-treating proved to be next to impossible.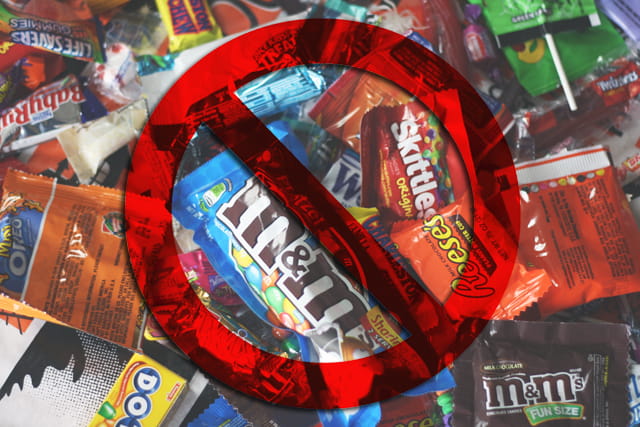 So we went with toys and trinkets.
And overall I think it was a HUGE hit. My kids are more excited by the whistles and fake bony fingers than by the candy and I imagine many of the kids who came to our door were as well. Except maybe the teenagers, but c'mon…teenagers? A little bit old in my book.
But I digress.
We handed out a number of different little toys but 2 of our favorites were Trash Pack and Blingles. Small packages with lots of fun inside.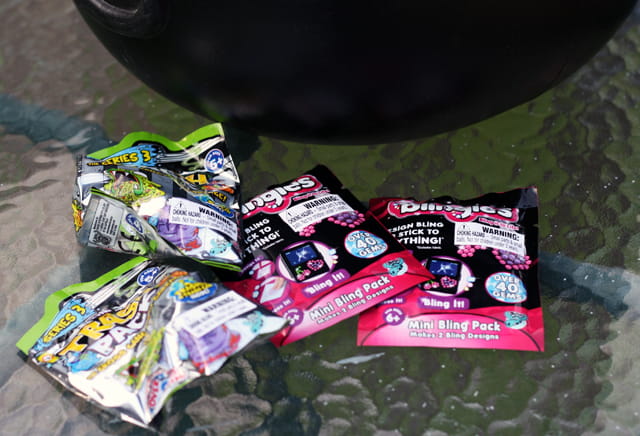 I was hesitant to photograph other people's kids, so here's a shot of my own as he stopped by our house where my husband was handing out the treats from the driveway. I can't figure out why he looks so weird, but he does.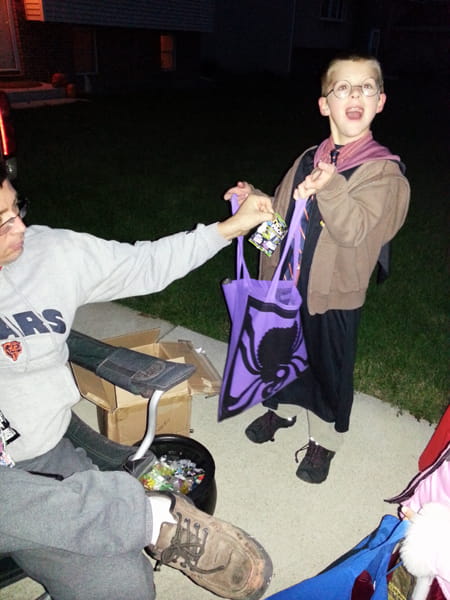 My husband said The Trash Packs and Blingles were a big hit, and I think both parents and kids will appreciate this sort of "treat" as opposed to candy for Halloween. We are definitely handing theses out again next year.
BTW, after trick-or-treating my kids got to pick out 10 pieces of candy from their haul, they gave me the rest, and I handed them each $5 to buy organic candy. They were quite happy with the arrangement. While I believe that mainstream candy is not at all a good option, I also believe in teaching my kids without complete restriction. By allowing them the choice and showing them that there are better options, my hope is that it will instill a lifetime of making better choices.
Note: we received Trash Pack & Blingles samples to use for Halloween trick-or-treating.
Join our newsletter!
Subscribe to get updates and great stuff via email including subscriber-only goodies like free printables and giveaways.