This Hallmark itty bittys is a sponsored post.
I remember one year when I was a kid my mom bought me a stuffed gorilla with a little wooden heart necklace for Valentine's Day, and as simple a gesture as it seemed, it made me feel special. To this day that gorilla has stuck with me and has helped define the way I look at this February holiday.
For many, Valentine's Day is about romance. It's about candle-lit dinners. It's about roses. It's about chocolate.
But from the perspective of that little girl many years ago, Valentine's Day is about love. Any love, not just romantic love.
And this year I hope to create the same lasting memories with my kids with Hallmark itty bittys. Because I want them to feel special too.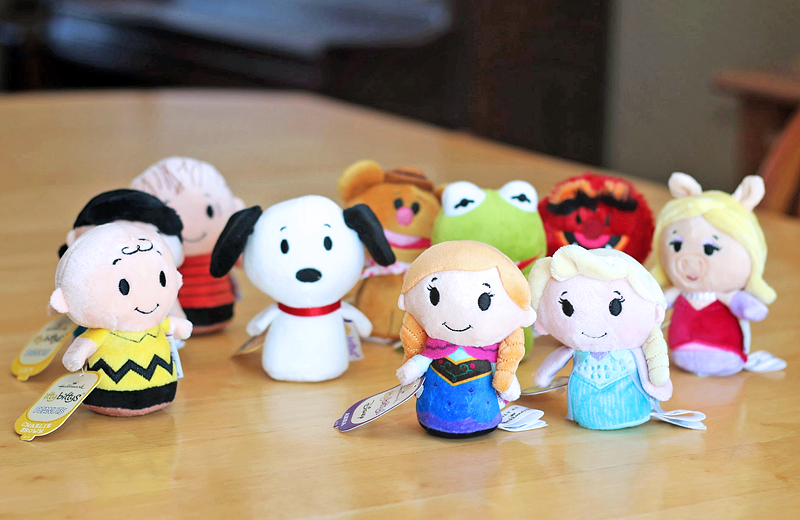 About Hallmark itty bittys
Hallmark itty bittys are "a little something to love" and the perfect way to show your favorite small Valentine how special they are.
We've picked some of the most iconic characters from film, comics and television and given them a new look that's totally sweet and unique. Their small stature makes them perfect for collecting and just right for pairing with a greeting card or stashing in a backpack, holiday stocking or Easter basket.
How cute are these?
And they come in all of their favorite characters!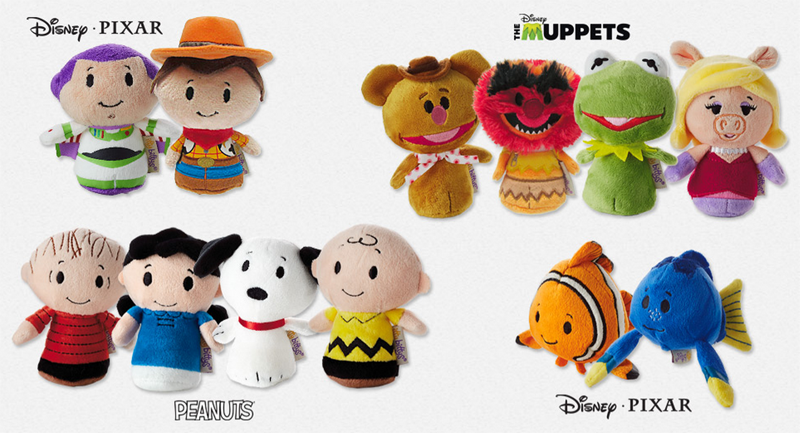 Itty bittys are the perfect collectible for kids. Imagine the fun they will have trying to get them all!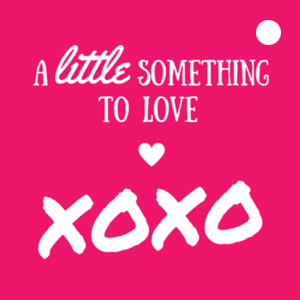 For Valentine's Day, you can add to their itty bitty collection with a simple card and a hug, and in the process make them feel so special.
You don't need a huge gesture to send a huge message, and itty bittys may be small, but they can help you send a whole lot of love!
I created a printable card that is perfect for attaching to an itty bitty with a ribbon or string. To print an entire sheet of cards click here: free printable itty bitty Valentine's card.
You can print them out on card stock or photo paper. You then need punch a hole in the corner, and tie a card onto each itty bitty that you plan to gift to your special little Valentine.
Cute, right?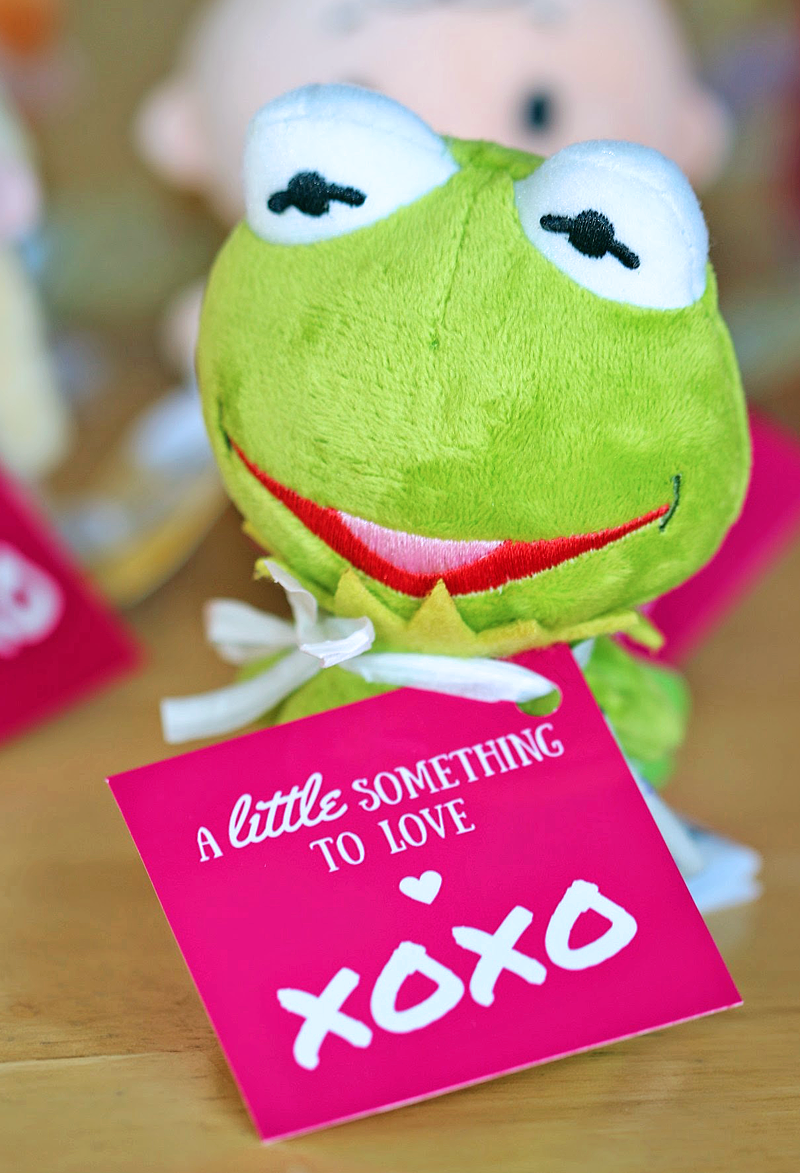 I think she approves, and feels extra-special!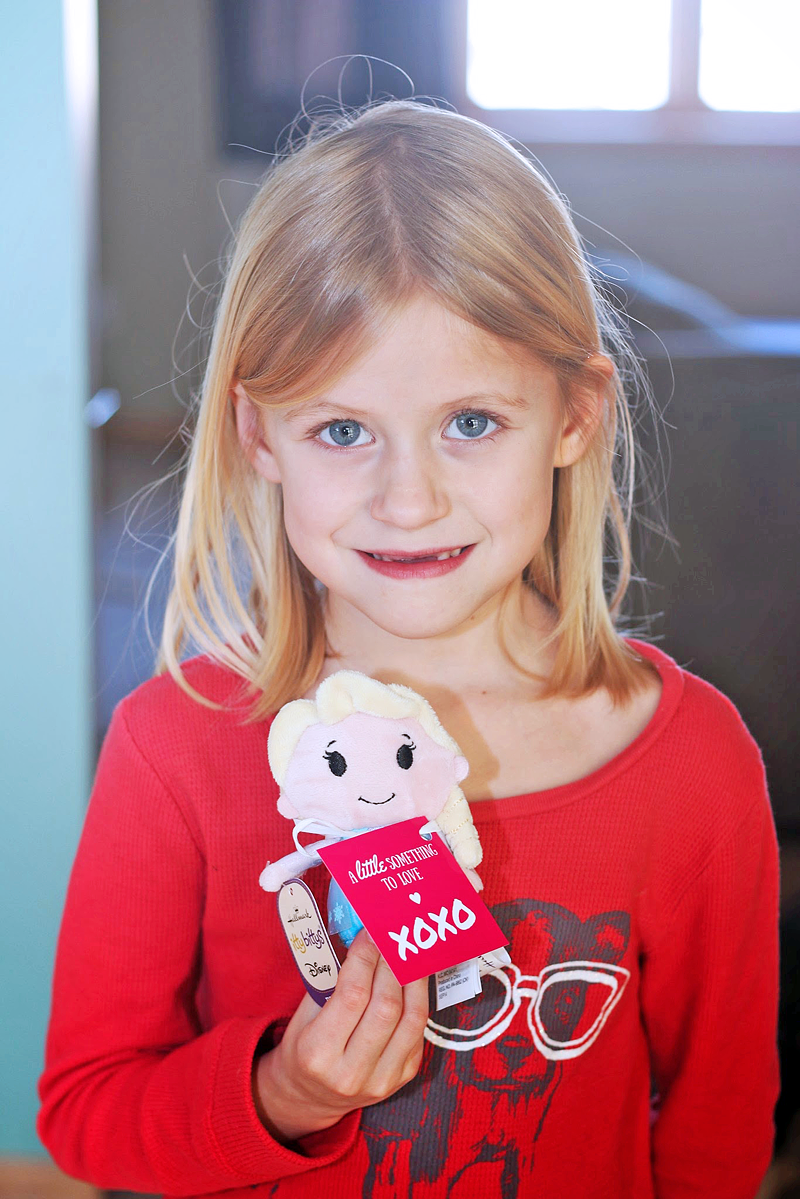 I shared the love by giving some itty bittys to my niece too!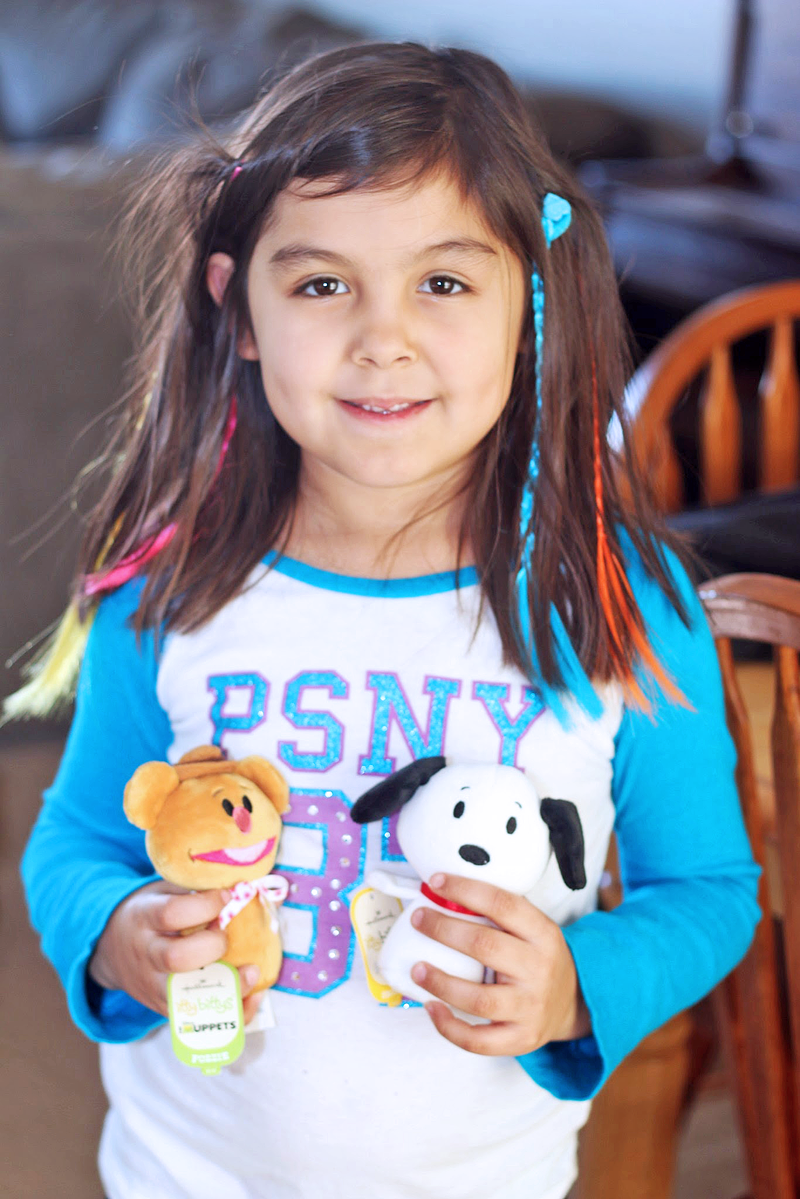 But the fun didn't stop there! I put some painter's tape on my kitchen floor and made a tic-tac-toe board for them to play with their itty bittys.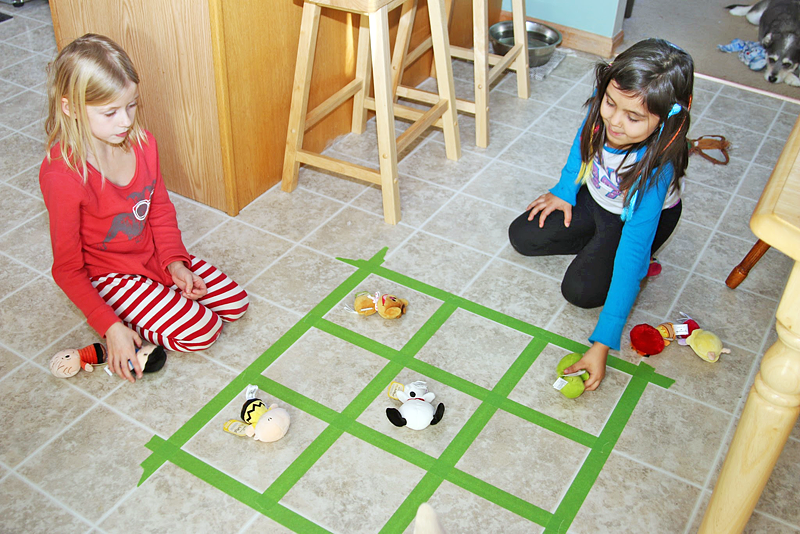 We came up with 2 ways to play with Hallmark itty bittys:
Traditional tic-tac-toe where each player takes turns placing an X or an O (in the case of itty bittysmy daughter had the 4 Peanuts itty bittys and my niece had the 4 Muppets itty bittys) to try and get 3 in a row.
Tic-tac-toe toss where the first player tosses their itty bittys onto the board from a couple of feet away to try and get 3 in a row. Each player gets 4 throws to get 3 in a row. If they do, they get a point, if they don't, they clear the board and the next player tries. You can play for 10 rounds and the winner is the one with the most points.
Itty bittys work great for the tic-tac-toe toss because they are weighted at the bottom.
Hallmark and itty bittys helped me give my daughter and my niece an extra-special Valentine's Day this year! You can purchase itty bittys at your local Hallmark Gold Crown store.