Hallmark
, opinions expressed are my own.
I love it when I find the perfect card for someone.
A card that says exactly what I want to say, way better than I can ever say it.
Whether it is heartfelt, funny or even obnoxious, the right card can make someone's day a little bit brighter, especially when they weren't expecting it.
Hallmark makes finding that perfect card easy. They have cards for every occasion. Heck, they even have cards for occasions you didn't even know existed.
One day I will send this card to someone…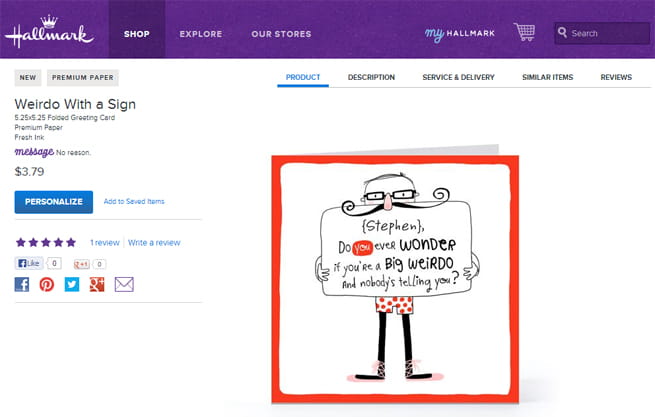 …because it's classic and I'm sure someone in my life deserves it.
In the meantime I always manage to find just the right card for each and every person in my life and now Hallmark wants to reward me for it, no matter where I buy my cards.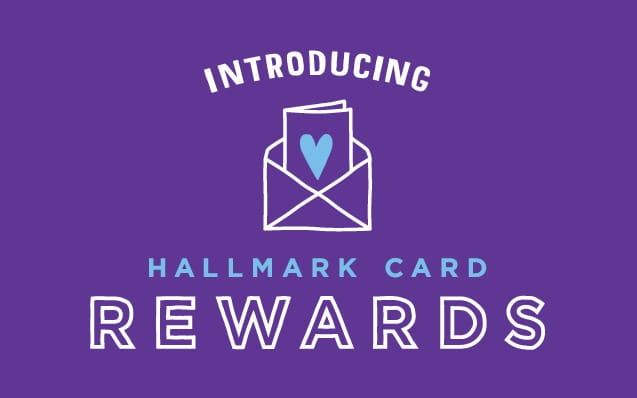 Introducing Hallmark Card Rewards
Now you can get rewarded for any Hallmark cards you buy, whether you buy them at Hallmark Gold Crown stores or more than 40,000 grocery and drug stores and supercenters across the U.S. When you buy 5 cards*, you'll earn a reward of your choice—redeemable for dollars off merchandise, dining or other perks from partners we've selected with you in mind. Plus, you'll also get exclusive offers and ideas just for signing up.
I love going in to a Hallmark store, but honestly going in there with 2 kids scares me because they have breakable stuff. Sure, my kids are well behaved but you just never know, so I avoid them unless I am alone. Which means I can't take advantage of my Hallmark Crown Rewards program which is for in-store purchases. I usually find myself in Target or Walgreens to buy cards because of the convenience, but now thanks the the brand new Hallmark Card Rewards program, I can get great rewards NO MATTER WHERE I buy my Hallmark cards!
How to join Hallmark Card Rewards
It's easy and free to join the new Hallmark Card Rewards program. Simply register here: Hallmark Card Rewards.
When you join you not only will receive great rewards for buying Hallmark cards everywhere you buy them, if you are one of the first 400 people to join you will be entered to win a $500 gift card, plus for every 100 people who join, Hallmark is giving away a $250 gift card. Your odds of winning something are pretty good as one of the first 400 new Hallmark Card Rewards members.
Plus, by simply being one of the first 400 members to signup for Hallmark Card Rewards for free, Hallmark will send you a Hallmark 2-pack of cards to help you get your rewards started.
How to use Hallmark Card Rewards
As easy as it is to signup for Hallmark Card Rewards, it's even easy to log your card purchases. You can record them on your computer by typing in the bar code number in your account or you can use the mobile app to scan bar codes easily into your account to track your purchases.
When it comes time to redeem your rewards credits, you can do it right online. Hallmark has partnered with some of your favorite companies to bring you great rewards.

Enter to win $500
As I mentioned earlier, if you are one of the first 400 people to join Hallmark Card Rewards using the link below will be entered to win $500 and $250 gift cards. You will also get 2 free Hallmark cards to help kick-start your rewards.
Who in life deserves a Hallmark card today?

This article was sponsored by