This is a sponsored post in collaboration with Groupon Plus and Fourstarzz Media. All opinions are my own and honest.
There is a local restaurant that I drive past every week called The Olive Cafe that I have always wanted to try. They advertise fresh, Mediterranean inspired cuisine. They cook with olive oil and have a natural outlook on preparing and serving food. It sounded like it was right up my alley and a perfect fit for my food philosophy.
But I'm also pretty conservative when it comes to trying something new so I continued to drive past the restaurant week in and week out, ignoring my urge to stop in for a meal.
And then I discovered Groupon+.
What is Groupon Plus?
You probably know that Groupon is a website where you can buy vouchers for local and online services and business at a discount. You can get some great deals and discover fun new restaurants and activities. You buy the voucher through Groupon and then print and redeem your voucher when you visit the location or use the service the voucher was for.
I have gotten some great deals on Groupon, including museum memberships, horseback riding lessons and restaurant discounts.
Groupon+ however, is a little bit different. It offers great savings at local restaurants, but you don't actually have to buy anything upfront. Groupon Plus offers savings in the form of a refund on your credit card anywhere from 5% to 50% cash back. Combine this with any rewards you already have on your credit card and it makes your savings even greater!
How does Groupon Plus work?
You don't have to buy a Groupon to save money with Groupon+. Nope. You claim deals for free and use them at your convenience. Groupon never charges your credit card, they only use it to register your purchase and provide you with your cash back. There is nothing to print, nothing to show to store clerks. It's hassle-free.
With Groupon+ you earn savings on your total bill, no matter how big or how small and you will earn cash back on every visit without having to reclaim the deal (until the deal expires). When you register your credit card, you will earn an automatic 5% cash back on all Groupon Plus restaurants, plus you get access to special deals you can claim to get up to 50% cash back.
Registration is easy, add your cards, and select which cards you want to use for Groupon+. Groupon will never charge you for anything related to these deals, they use the credit cards to track the purchase and issue your cash back.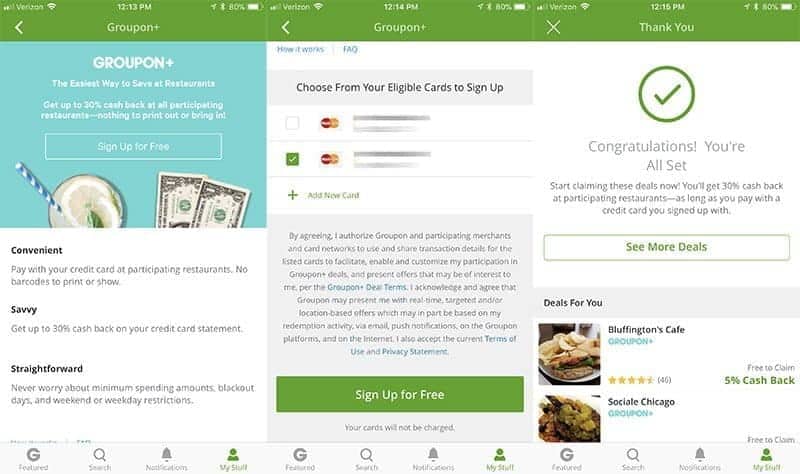 Groupon Plus deals are free to claim and so easy to use! You can search through local deals and claim any and all of the ones that you may be interested in. There are no vouchers to print, and no cost to you.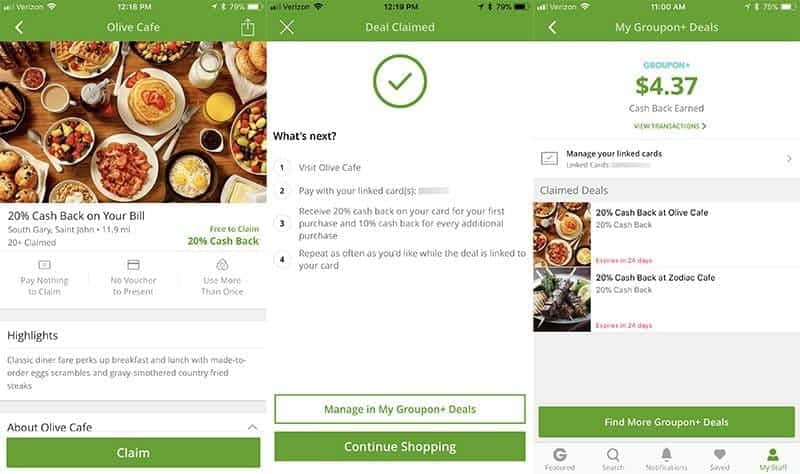 I was super excited to be able to finally try out The Olive Cafe – the 20% cash back was the motivation I needed!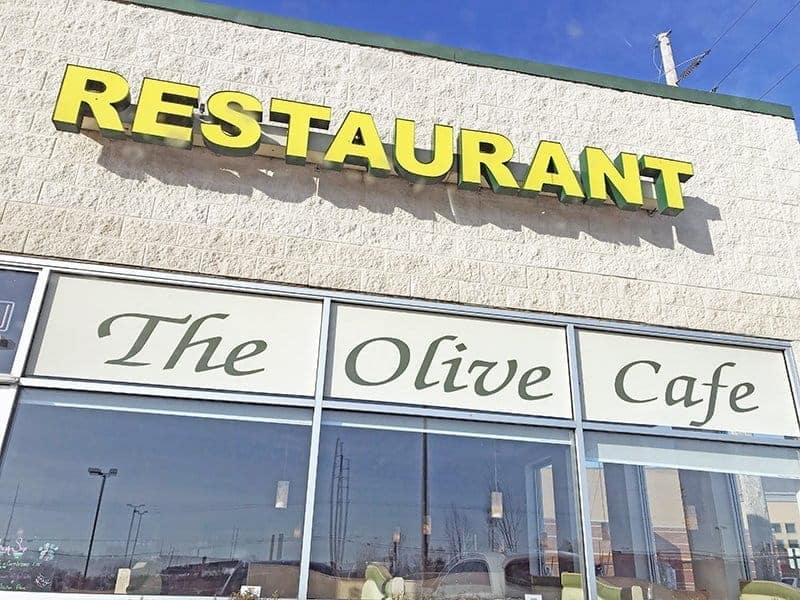 I took my mom to breakfast before our weekly grocery shopping. It was the perfect day to go because I had just come from a fasting blood test and was starving. They saw me coming and brought the coffee super fast which made me very happy.
I don't normally indulge in carbs, but their menu sounded so good, I just had to try the French toast. We had a very nice experience.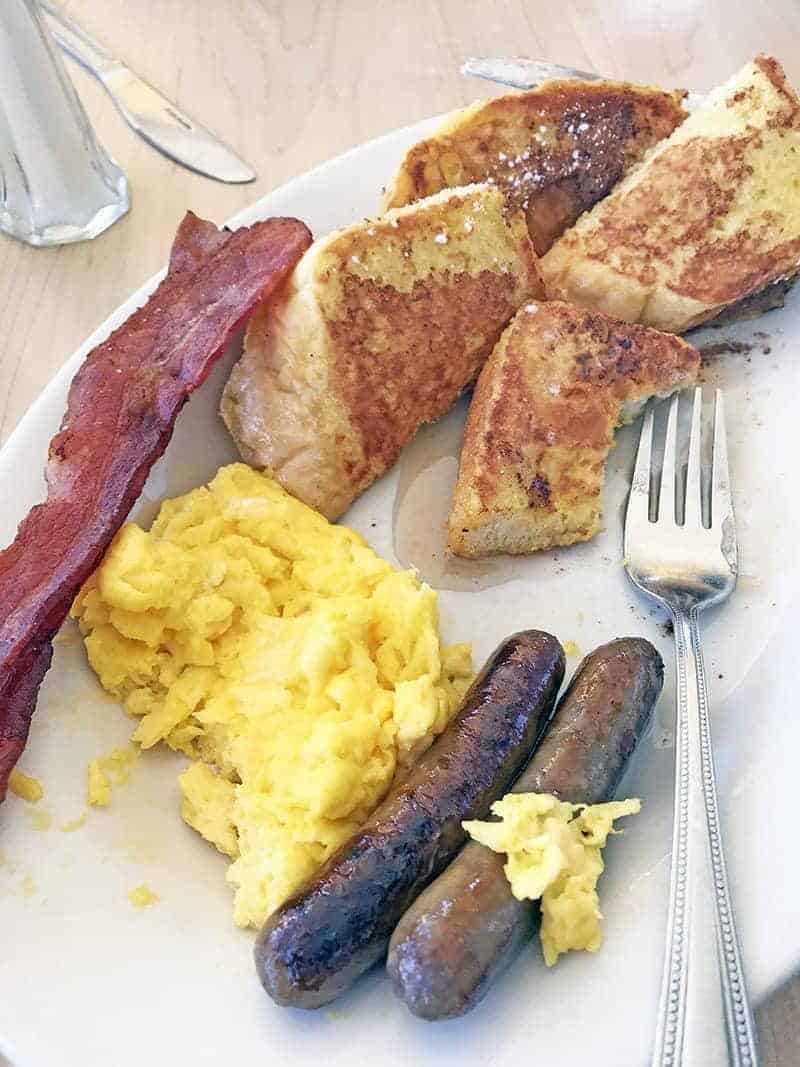 After we finished eating, I went up to the register and paid for our meal. Within just a couple short minutes, the Groupon+ app notified me of my pending cash back! I didn't expect it to be so fast.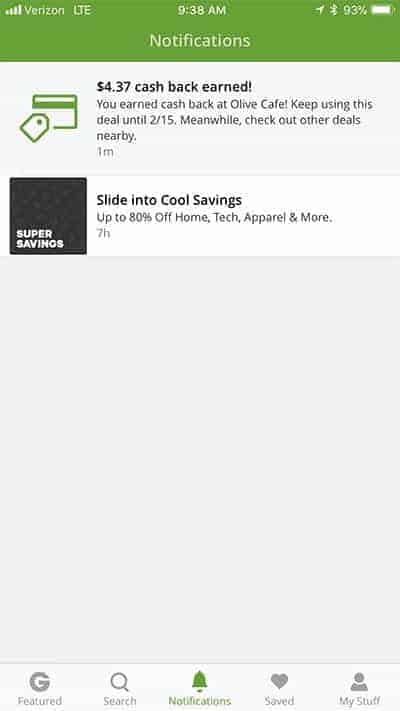 They also sent an email confirming my cash back as well.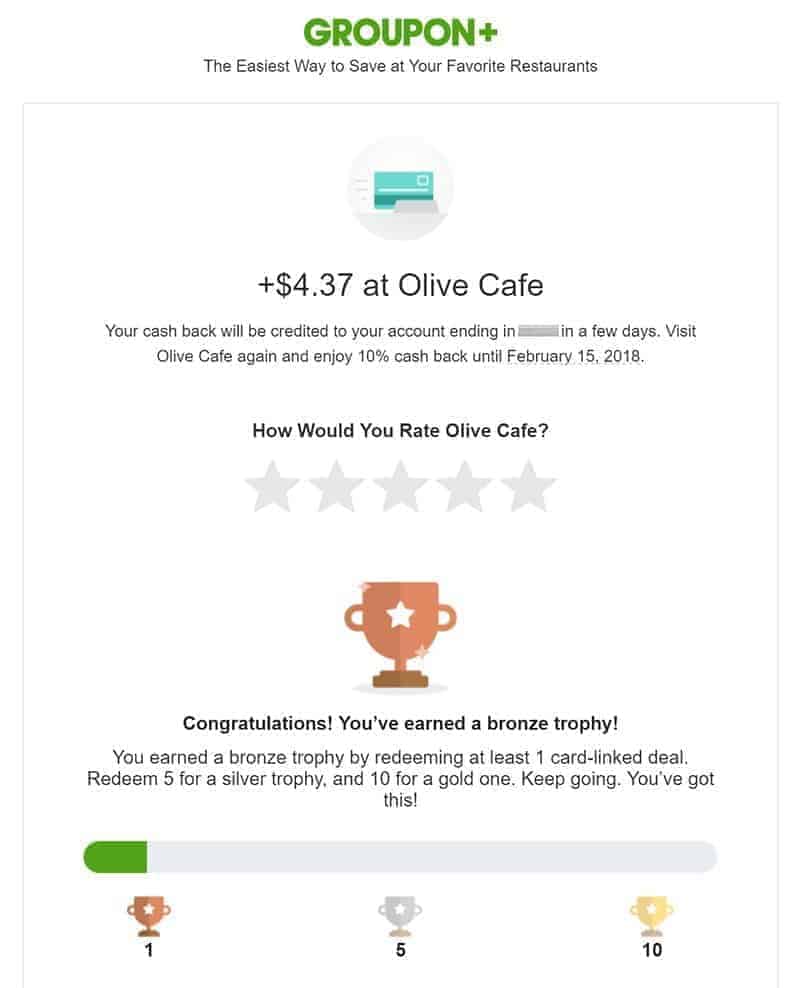 I had a pretty great experience with Groupon Plus, I can't imagine why you wouldn't give it a shot! And give you even more incentive to try it out, Groupon is offering a free entry into their contest to win meals for a year at Groupon+ restaurants. There will be 50 winners! You can enter here: Groupon Meals for a Year contest. Hurry, the contest ends 2/11.
Remember, register for Groupon+ is free and easy. Sign up now!