My all-time favorite movie is Grease.
For as long as I can remember, I have been a huge fan, in part because I was a big fan of Olivia Newton-John. I remember having all of her "albums" on cassette tape, I had the Grease soundtrack on Vinyl, and had the movie on VHS when it came out.
While other kids were fawning over Wham and U2, I was listening to Olivia.
It's safe to say that I have always marched to the beat of a different drummer, which may seem uncool as a kid, but as an adult I like the fact that I have unique tastes.
Grease came out in 1978 when I was 6 years old and I think really helped me develop an appreciation for musicals. There are so many of my favorite musicals available on Netflix now, and I love having the opportunity to share them with my kids. My husband isn't a fan, but my kids and I LOVE them.
One of their favorites is High School Musical, and while it may not be of the same caliber as Grease in my book, they enjoy it, so I do too.
We love to sing along too. Even if we sing the wrong words and tend to sing off-key!
Check out some of the great Netflix musical titles you can enjoy with your kids: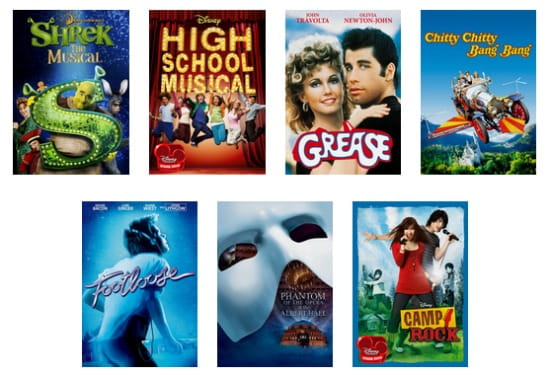 Chitty Chitty Bang Bang is another of my all-time favorites. I have watched it twice so far with my kids and they always want to watch it again.
If those musicals are a bit too old for your kids, Netflix also has some great Musical choices for younger kids as well.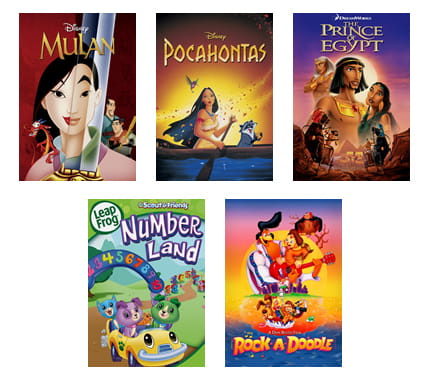 Do you have a favorite musical?
Note: I am a member of the Netflix Steam Team and will be sharing our family time experiences, ideas and inspiration with you each month.

I received a Netflix subscription and a Roku 3 in order to facilitate my participation in this program.

Opinions are my own.
Join our newsletter!
Subscribe to get updates and great stuff via email including subscriber-only goodies like free printables and giveaways.