After discovering my coconut allergy last year, bath and body products became a real challenge for me. You'd be surprised at how many ingredients in those types of products are coconut derived.
It was a frustrating time for me full of experimenting and sacrifice.
One of the most challenging thing was finding a shampoo that didn't leave me itchy. I tried so many and even the ones that didn't pose an initial problem, left me itchy weeks later.
So I got desperate and starting washing my hair with a bar of soap. But not just any bar soap, lye soap with only 3 ingredients: lard, lye & water.
And it worked! Not only was I not itchy, I found that combined with an apple cider vinegar rinse, my hair actually was soft and had nice body being washed this way. My skin was also not dry at all this winter, and I always suffer from dry skin.
One of my favorite lye soaps is GRANDMA'S Lye Soap.
It's Not What's IN our soap – It's Whats NOT in it!

Just pure soap!  No detergents, dyes or fragrance to irritate skin.
Skin feels soft and "squeaky clean" with no detergent residue.

ONLY THREE SIMPLE Ingredients:  Food Grade Lard, Lye & Water.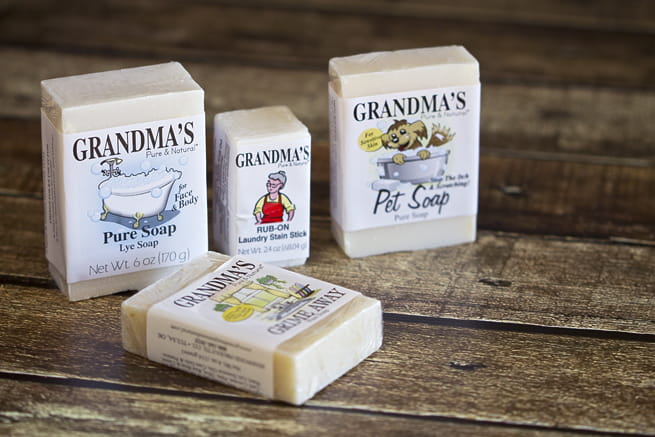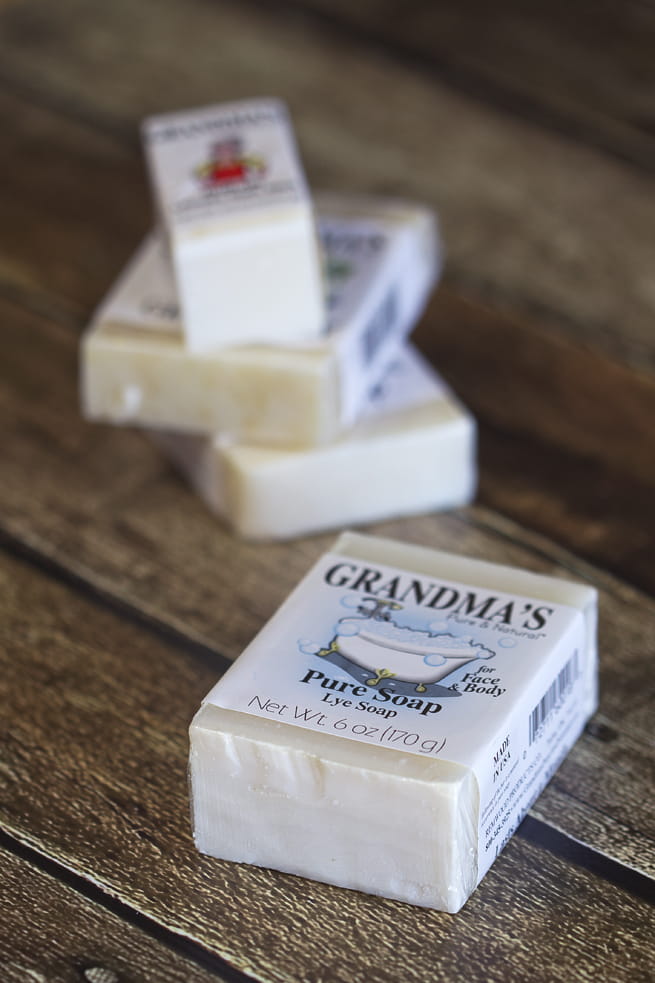 GRANDMA'S has a variety of products for different household needs and I love how simple the ingredients list is!
You can purchase GRANDMA'S Lye Soap on their website: www.grandmaspureandnatural.com.
Have you ever considering washing your hair with a bar of soap?
Note: I received the products shown to facilitate this post.
Join our newsletter!
Subscribe to get updates and great stuff via email including subscriber-only goodies like free printables and giveaways.