Who doesn't like pie?
Pie is American.
Any kind of pie.
Chocolate pie.
Apple pie.
Cherry pie.
Pumpkin pie.
Peppermint pie.
Floor pie.
Wait.....what?
Anyhow, my point is that if you meet someone who doesn't like pie, I would keep an eye on them. You simply can't trust someone who doesn't like pie.
When you are following a grain-free or paleo diet, however, finding pie can be a bit of a challenge.
But I have great news for you - YOU DON'T HAVE TO GO PIELESS.
The perfect grain-free or paleo pie can be had!
And I have the perfect crust for your perfect pie.
But before I tell you how to make the crust, I have collected 16 indulgent grain-free and paleo pies from across the web that I can't wait to try in this crust. You can see them in the slideshow above.
Now, you just need to make the crust and decide which pie you want to make first.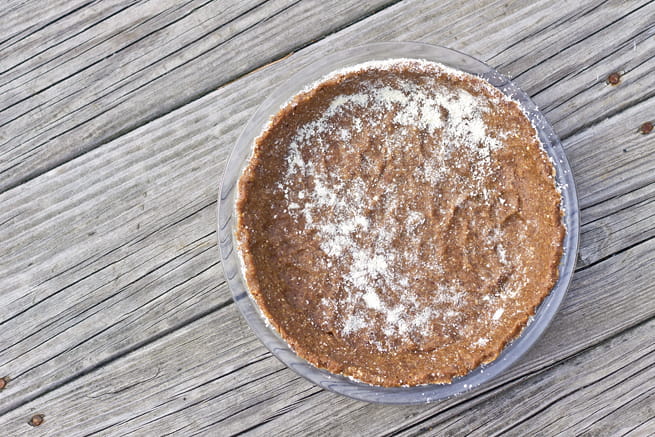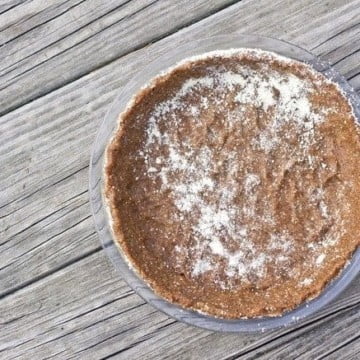 Ingredients 
½

cup

raw almonds

-

soaked and dried

¾

cups

pitted dates

½

teaspoon

pure vanilla extract

4

cup

shredded coconut

dash of salt
Instructions
Place all the ingredients into food processor or high powered blender.

Blend until solid and slightly sticky. It will become a large lump with most of it stuck together.

Grease a pie pan with butter and then coat lightly with almond flour. Make sure you go all the way up the sides too.

Place the date mixture into the pie pan and begin pressing it across and around the pan. You can use wax paper or more almond flour to keep your fingers from sticking.

Continue pressing until the mixture fills the pie pan like a crust. Trim any extra (although you likely won't have any). You can eat the extra, it's good!

Chill until ready to add your filling.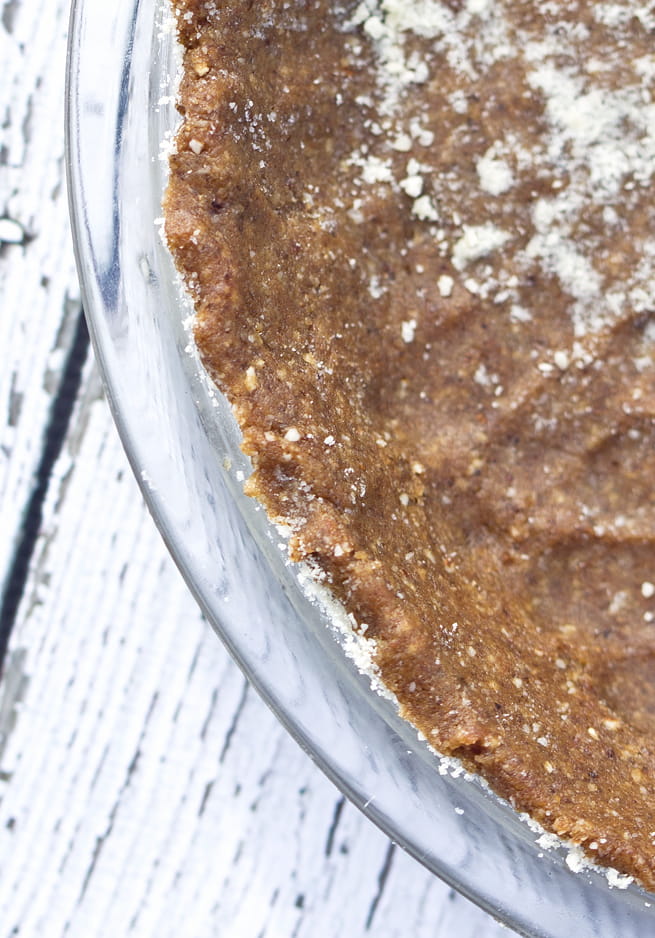 So, what will you be filling your pie crust with?