There are a lot of different fitness trackers out there. Most of them do a lot of the same things. They track steps. They track sleep. They give you a place to log your meals and water intake and generally keep track of all things related to your fitness and nutrition.
For most of them it's really just a matter of choosing the one with the color or style you like the most. Not much really makes one stand out over the other.
But despite the plethora of fitness tracker options, there is still one thing that none of them can do. They can't actually do the work for you. You have to actually take steps for steps to be tracked. You have to actually wear them while you sleep for your sleep to be monitored. You have to actually enter your meals and water intake for it to show up in the app.
And from there you have to figure out what to do with all of that information and how to use it to achieve your fitness and nutrition goals.
But what if there was a fitness tracker with a coach inside? A tracker that can actually provide feedback on the data you enter every day. A tracker that can offer tips and advice. A tracker that helps hold you accountable. A tracker that actually coaches you to success.
Well, I'm here to tell you that there is such a tracker, and that tracker is called GOQii, and it will change your relationship with your fitness tracker. While it won't do the work for you, it will take the guesswork out of your fitness tracker and help motivate and inspire you to success.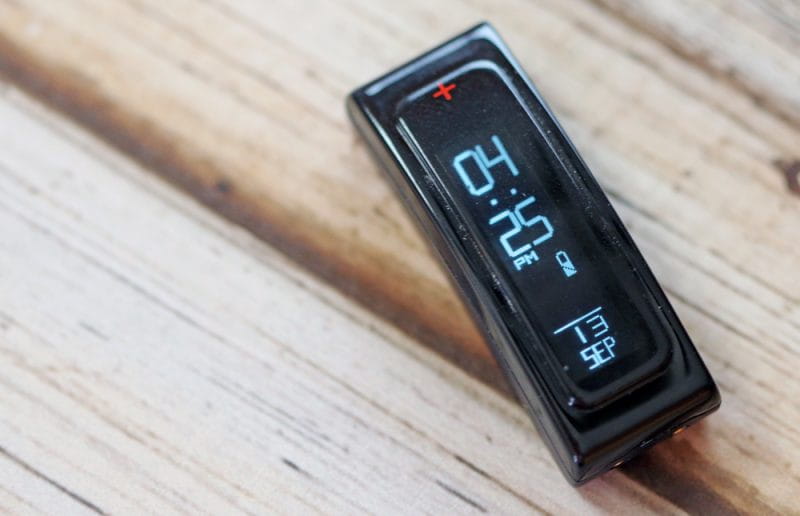 About GOQii
Make a permanent shift to a healthier lifestyle through a combination of one-on-one health coaching, activity tracking technology and Karma Points, GOQii's exclusive points system that results in donations to worthy causes. At the heart of the system are the GOQii coaches who are driven by a passion for healthy sustainable living and believe in the boundless potential of their users.
GOQii is a service that is a combination of three things that work together to help you live and sustain a healthier lifestyle.
Your Personal Coach
Your coach really is the key to GOQii and what makes it stand out beyond any other fitness tracker out there. Your GOQii coach is your personal health champion who offers support, motivation, focus, accountability, efficiency and expertise. Your coach is screened and is a certified health professional who specialize in a wide variety of areas including sports nutrition, women's health, exercise, fat loss and stress management and mindfulness.
The GOQii App
The GOQii App is your own personal health and fitness dashboard. It all comes together in the app – your exercise, your food, your water intake and more. The app is also the place where you communicate with your coach through private messaging. App notifications will tell you when you have a new message from your coach.
Your Activity Tracker
The GOQii activity tracker trackers your steps and your sleep and syncs wirelessly via Bluetooth to the GOQii app. With your GOQii tracker you will also receive high-fives from your coach. It is sweat and water resistant and has a touch screen Oled display.
But you don't have to use the GOQii tracker to use the GOQii app and coach. If you already have a tracker you like, GOQii also works with Fitbit, the UP Band and other fitness tracking apps.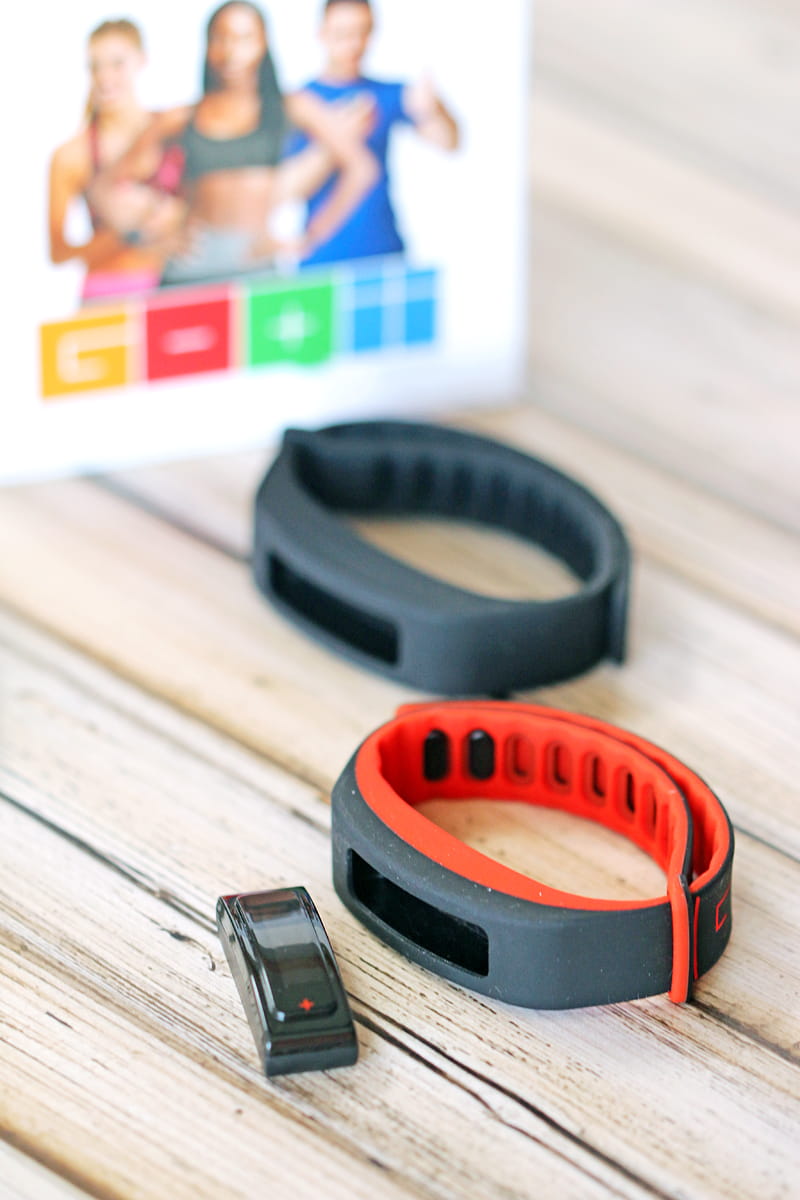 What really makes GOQii stand out from all of the other trackers out there is the coaching aspect. I admit I was a little hesitant about how that would all work, but I found myself pleasantly surprised. You choose a coach based upon some information you input into the app when you first register, but if for some reason you aren't connecting with that coach, you can switch coaches.
I've had a great experience with my coach! You can chat in the app via private message or even connect in real time via video messaging. We chatted at length about my history, my goals, my preferences and my limitations and she really seemed to care about my goals and my wellness. She connects with my almost daily and we chat about weekly goals, long term goals, and things that are and aren't working for me.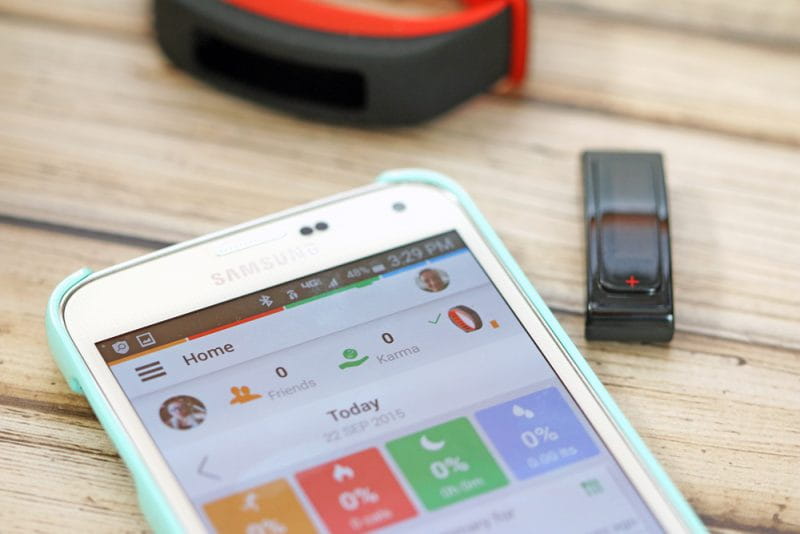 It's really an amazing perspective to chat with someone who can see all of the results of my weekly activity and offer feedback on the raw data. There's no hiding the fact that, for example, I only got 4,000 steps out of my 10,000 goal so it definitely adds accountability. It also is INVALUABLE to have someone knowledgeable who can see your efforts and offer advice and motivation to help you reach your goals.
I also love the little pats on the back when I have a really successful day.
I've used other fitness trackers and I can tell you this – having a real coach makes a huge difference! Speaking of making a difference, another cool feature of GOQii is that if you use the GOQii tracker to track your steps and your meals, you will earn Karma Points that provide monetary donations to international relief efforts sponsored by GOQii's donor partner, Oxfam International. So the more you move, the more you help others!
Get GOQii
Currently, GOQii is in the Beta stage, with a new Beta starting soon. You can register to join the waitlist for the upcoming Beta here: GOQii Beta waitlist. The Beta offers 6 months of 1-on-1 personalized coaching, the GOQii band and the GOQii App for only $59!
GOQii is the fitness tracker with a coach inside.
How would GOQii help you achieve your goals?

This post is sponsored by FitFluential on behalf of GOQii.
Join our newsletter!
Subscribe to get updates and great stuff via email including subscriber-only goodies like free printables and giveaways.