This post, Good Movie to Watch on Netflix, is part of my participation with the Netflix #StreamTeam. Opinions are my own.
Have you ever opened up Netflix on your TV or device and been sort of overwhelmed? There is a lot of options, which is great, but when you aren't sure what you want to watch, it can be a little like channel surfing. By the time you do find something to watch, you've wasted so much time searching. So I decided to put together a list of good movies to watch on Netflix to help save you some time.
Keep in mind that Netflix offerings change frequently, so a movie that is there now, might be gone tomorrow, so if you see a "must-watch" make sure to catch it sooner rather than later. I chose movies from a wide range of audience levels, family friendly through R rates films.
There are 30 good movies to watch on Netflix below. Make sure you scroll down to see all of them.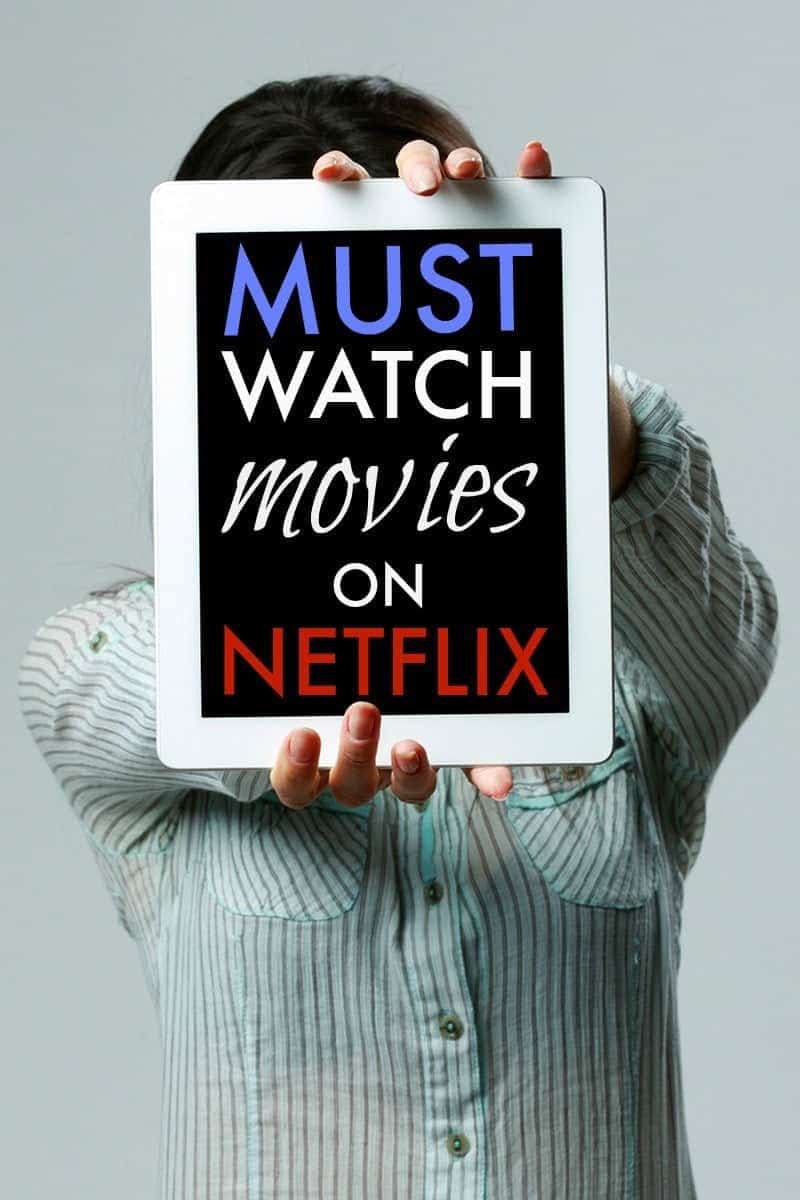 Good Movies to Watch on Netflix
I am Sam
Rogue One: A Star Wars Story
The Bucket List
Queen of Katwe
The Matrix
Stephen King's Children of the Corn
Moana
Titanic
E.T. The Extra-Terrestrial
Holes
How do you watch Netflix? Do you stream it on a mobile device? Smart TV? Roku player? We have a smart TV but it's very slow and fussy. I just recently discovered the Roku Express HD Streaming Player that I'm considering trying out.
Forrest Gump
Full Metal Jacket
The Shining
Young Frankenstein
Pulp Fiction
Adventures in Babysitting
Heathers
Newsies: The Broadway Musical
Dead Poets Society
Zodiac
With the holidays coming, a Netflix gift card makes a fantastic gift. You could even combine it with the Roku Express I mentioned above. You can get them delivered by email or get a physical gift card.
Joyful Noise
Bridget Jones's Diary
On Golden Pond
Magic Mike
Free Willy
Can't Buy Me Love
The Money Pit
The Giver
Jaws
The Good Son
There are a few of these that I haven't seen yet, or would love to re-watch. How many of these have you seen?
Check out more Netflix inspired lists, printables and how-tos below:
Join our newsletter!
Subscribe to get updates and great stuff via email including subscriber-only goodies like free printables and giveaways.