When it comes to my family's diet we have come a long way from the way we used to eat even just as recent as two years ago.
It's been a long journey but it's been well worth it because I can confidently say that my family is much healthier than we have been in the past.
One part of this journey has involved really taking stock of the brands we purchase, and we make a conscious effort to support those brands whose overall food philosophy aligns with our own.
Bob's Red Mill is one of those brands.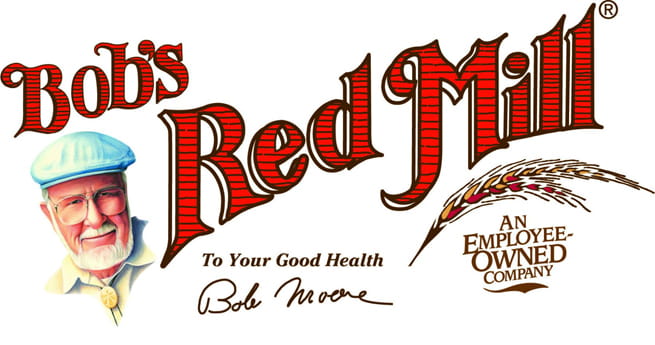 About Bob's Red Mill
In the mid-1960's Bob Moore started his first grain mill in Redding, CA with his wife Charlee. The company has grown and moved since that time and currently is located in a 320,000 square foot facility in Milwaukie, Oregon. The company runs on employee ownership through an Employee Share Ownership Program (ESOP).
Trust, honesty and integrity. These are the three principles our business is built on. Our packaging is a great example of this commitment: our clear bags that let you see the high quality of every one of our products. By producing the very best in whole grain foods, we're able to fulfill our commitment to help look after more and more people through better nutrition. Bob simply wouldn't have it any other way.
If you know anything about me, you know that I am a huge advocate for organic practices and Bob's Red Mill offers one of the largest line of organic, whole grain foods in the country. Their organic products are USDA certified which means they are non-GMO and are produced without synthetic pesticides or chemical fertilizers.
I also try to stay away from wheat as much as possible for myself and Bob's Red Mill has a huge variety of grain-free and certified gluten-free flours and meals. It is my go-to brand for flour, meals, and even pre-packaged baking mixes for when I need something quick.
Oh and oatmeal.
My son LOVES oatmeal.
"Mom, can you make me some oatmeal?" is  a question I hear on a daily basis when the weather begins to change and that chill hangs in the air.
And he loves when I get creative with it too.
Bob's Red Mill has SO MANY different types of oatmeal.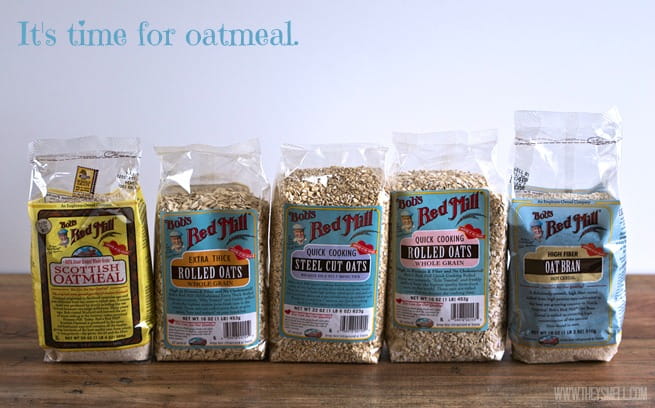 And really what you do with it is only limited by your imagination.
To help you get started enjoying fun and filling oatmeal recipes, Bob's Red Mill has created 20 unique oatmeal recipes that will turn an ordinary bag of oatmeal into an adventure.
All you need to is pick which Bob's Red Mill oatmeal you want to start with.

And then start adding toppings!
We decided to make the 'Get Your Goat' Oatmeal recipe.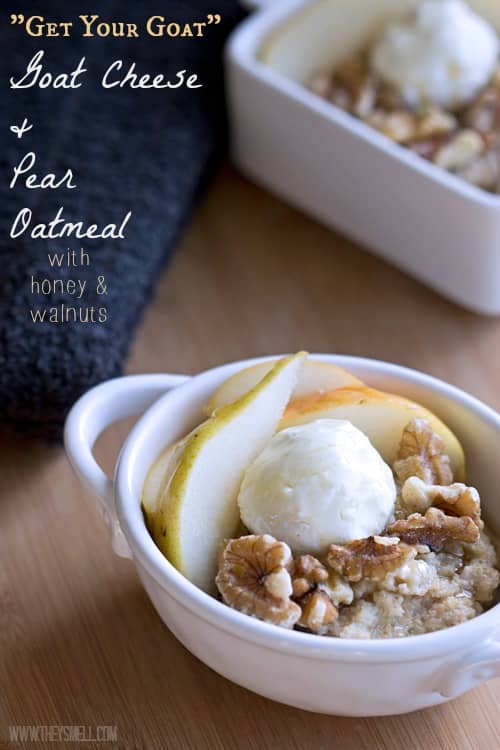 Print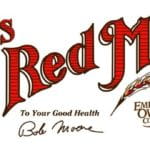 Goat Cheese & Pear Oatmeal with Honey & Walnuts
Author:
Prep Time: 5 mins
Cook Time: 5 mins
Total Time: 10 mins
Yield: 2
---
Ingredients
2 cups water
1/4 tsp salt
2/3 cup Bob's Red Mill Oat Bran Cereal
1 small pear (sliced or diced)
1 tbsp goat cheese
1 tbsp walnuts
1 tbsp raw honey
---
Instructions
Bring water and salt to a boil in a small saucepan.
Slowly stir Bob's Red Mill Oat Bran Cereal into the boiling water and continue to cook for 2 minutes.
Remove from heat.
Let sit for 2 minutes.
Divide into 2 bowl and add goat cheese, pears and walnuts then drizzle with honey.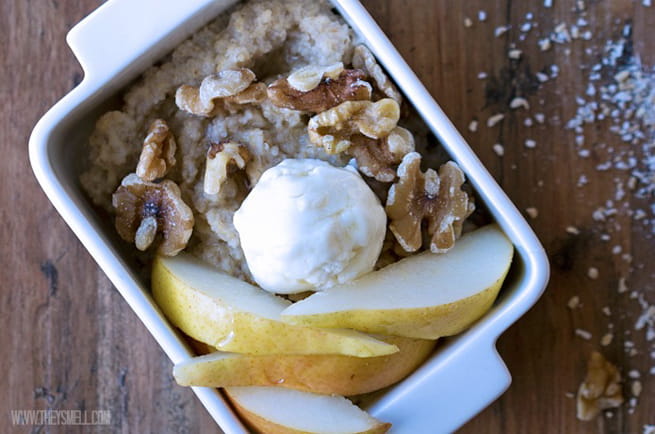 This was an interesting combination, especially the goat cheese, but it has a sweetness to it that really made it work. From a presentation standpoint the sliced pears were nice but next time I would dice them up to make them easier to mix into the oatmeal.
Next time we are going to try 'The Elvis.'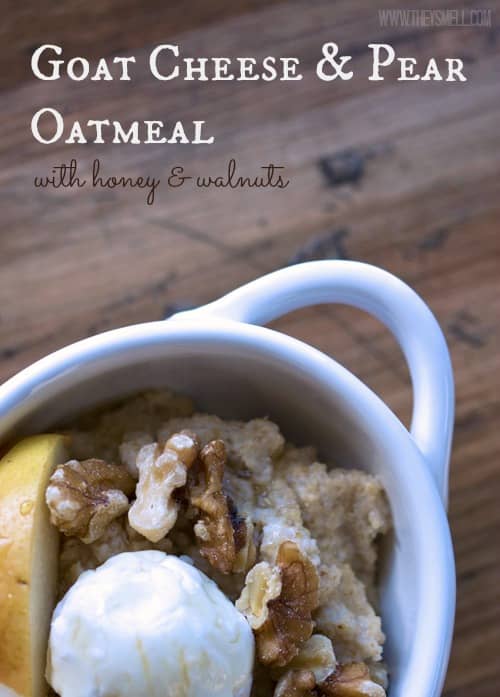 How do you like your oatmeal?
Which of the Bob's Red Mill oatmeal recipes would you try first?
Join our newsletter!
Subscribe to get updates and great stuff via email including subscriber-only goodies like free printables and giveaways.

This recipe is sponsored by Bob's Red Mill. Opinions and photos are my own.