Meatball recipes often use flour, well the good ones do anyway. It helps give the meatball the right amount of stick combined with the right amount of tenderness. If you follow a paleo or gluten-free diet, obviously you can't use a traditional meatball recipe, but it's easy to replace a gluten based flour with almond or coconut flour.
Another issue I have with meatballs is that they often aren't flavorful enough. Sure they are good, but could you eat it without sauce? Or is it the sauce giving it the flavor. Personally I want the meatball to be able to stand on it's own, with a bit of sauce to compliment it.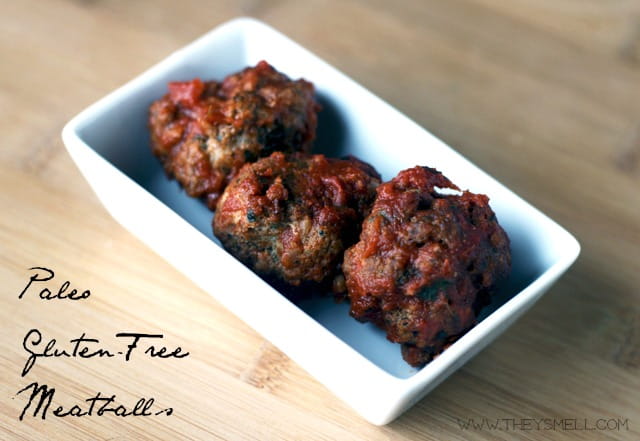 I coated mine with a bit of red sauce but I do want to work on a sweet chili sauce for them. Because who doesn't love those meatballs coated in chili sauce and grape jelly? But I will have to experiment with the ingredients to keep them as close to paleo as possible. We strive for 80-90% here. Right now our diet is still in transition so the number isn't that high. Once we have switched over completely we will aim for that but probably actually do even better unless we happen to eat out.
Anyhoo.
I know you just want the gluten-free meatball recipe...
These were really, really good. Not overly moist but not dry and hard either. They stayed together until broken with a fork and they were tender and SOOOO flavorful.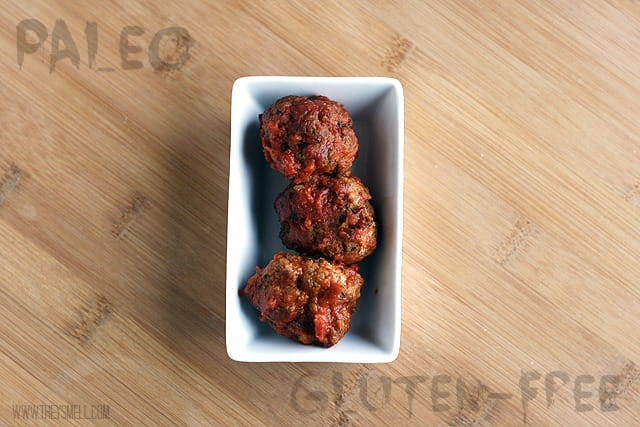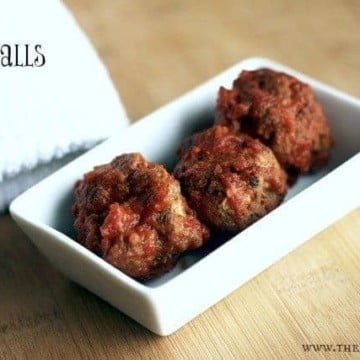 Instructions
Preheat oven to 425 degrees F

In a small pan, melt coconut oil until liquified, add onions and sautee for 1-2 minutes

In a medium sized bowl combine the ground beef and the spices until mixed

Whisk egg and mix into beef mixture, then add coconut oil and onion mixture

Combine everything thoroughly

Mist a baking sheet or large glass casserole dish with olive oil or grease with butter

Roll meatballs into balls depending upon the size you prefer and place in dish or on pan

Bake for around 25-30 minutes until thoroughly cooked