We received the Girl of the Year 2018 – American Girl Doll Luciana Vega products shown to faciliate our review.
A couple of years ago, my daughter announced that she was going to be the first person on Mars. And since that day she eats, drinks and sleeps all things space.
So you can imagine her excitement when she learned about Luciana Vega, the American Girl of the Year for 2018 (GOTY).
Girl of the Year 2018 – American Girl Doll Luciana Vega
I know I've got what it takes to be a real astronaut.
With creativity, confidence, and a serious science streak, I can launch my dream of landing on Mars. But my teamwork skills still need work. I'll have to learn how to reach others if I want to reach the stars.
What I love about American Girl dolls is that they allow girls to not only dream their dreams, but to see them become a reality through their creative play. And that is a very powerful tool for them to grow up with the confidence and the vision to make their dreams a reality.
Clearly I have no way of knowing what my daughter will become, and as long as she is happy, I don't care. But the value here is in teaching her that she can do and be whomever and whatever she sets her mind to.
And Luciana Vega has helped her to visualize her current hopes and dreams for her future.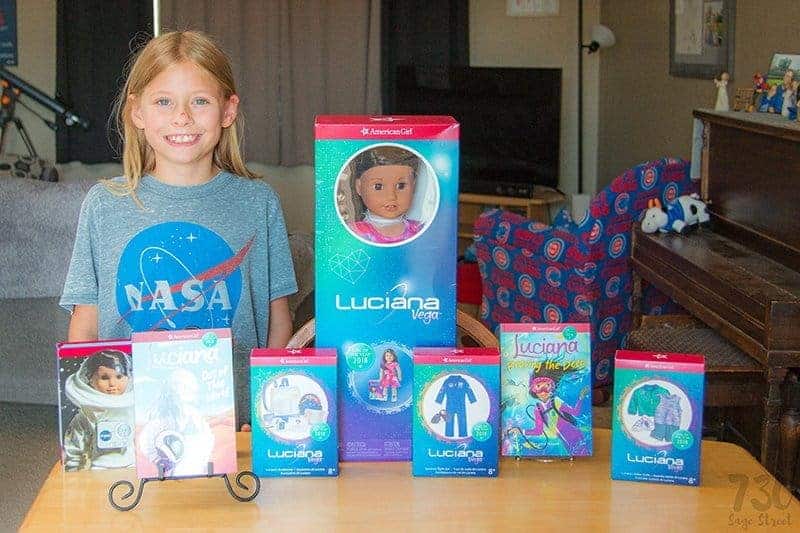 The Luciana Vega doll comes with:
Luciana paperback book
A cosmic-print dress with attached vibrant red purse belt that she wears to Space Camp
A shiny holographic choker and special red star charm necklace she received as a baby
A pair of holographic lace-up boots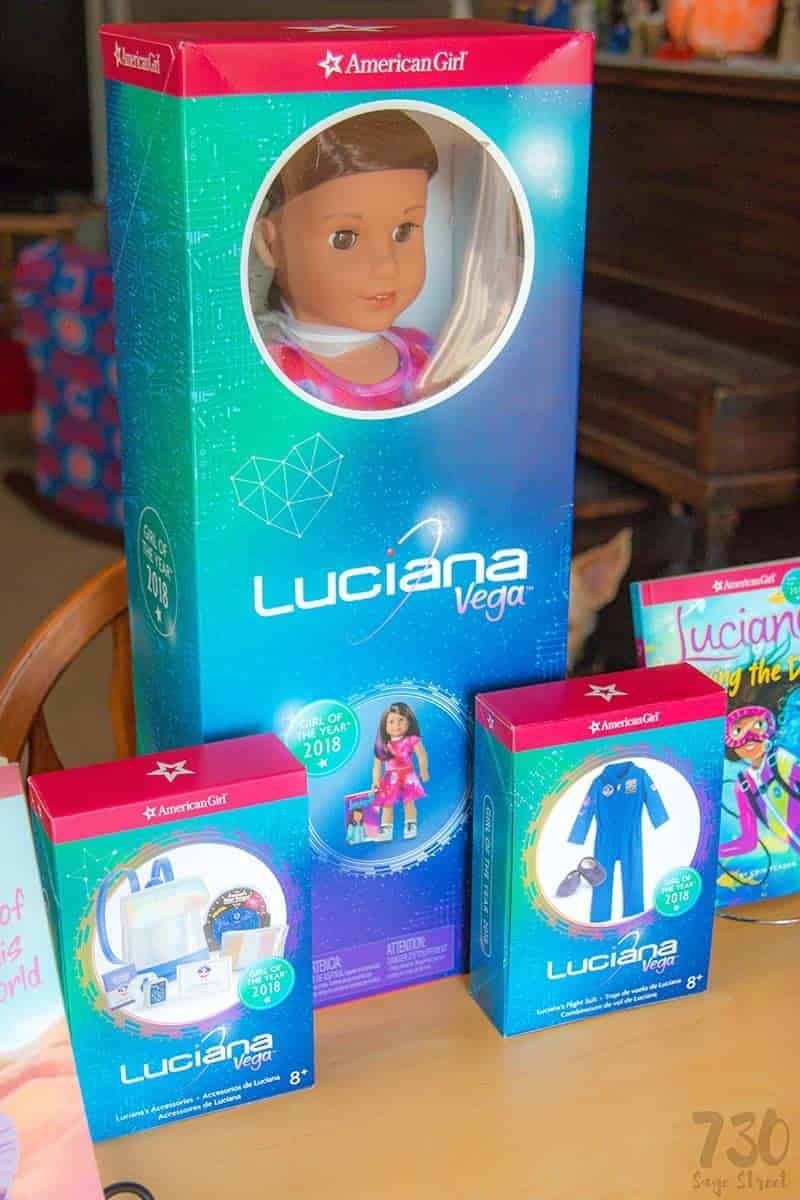 There are also a number of available accessories and accessory kits specifically designed for the AG Girl of the Year 2018 to help make her story come to life.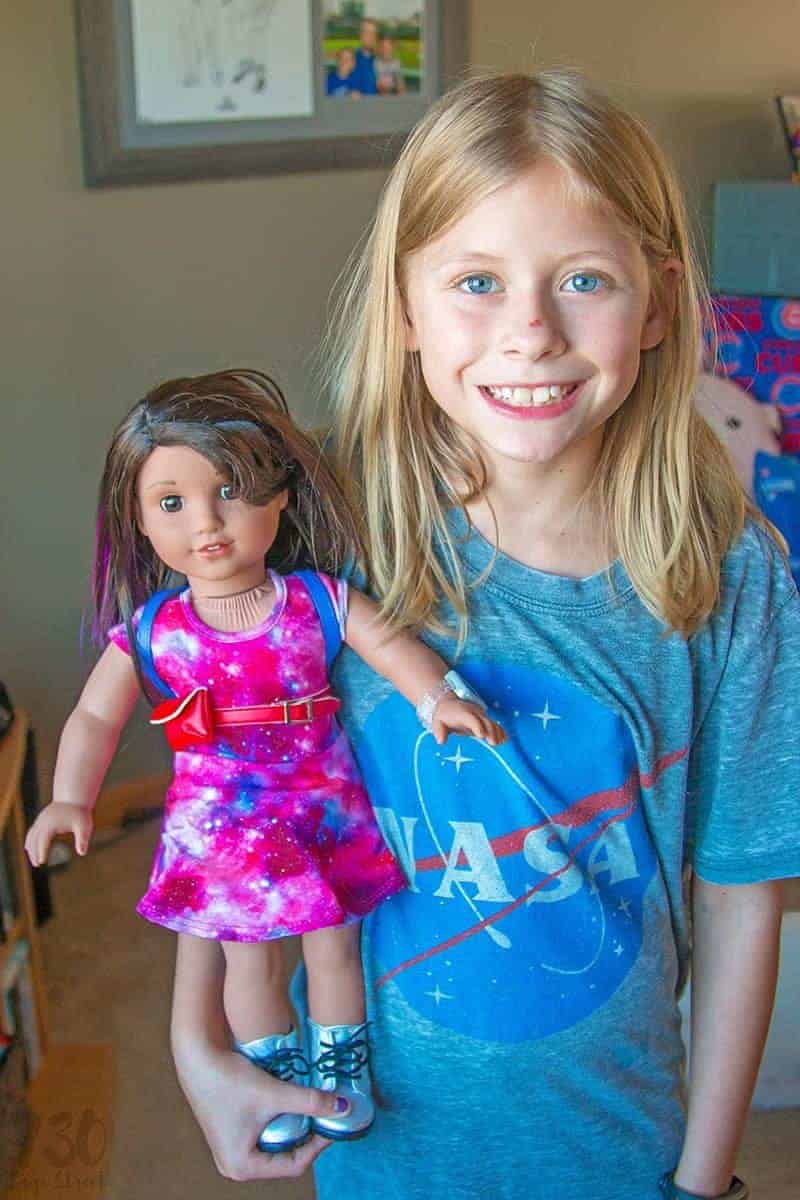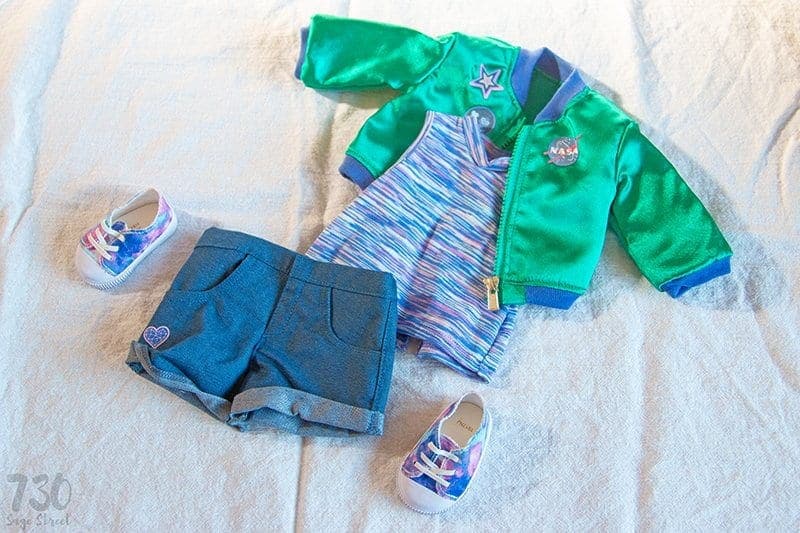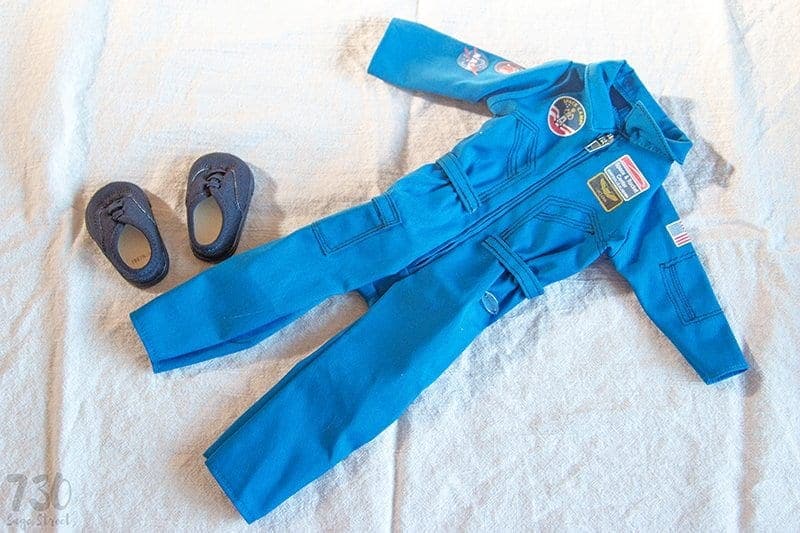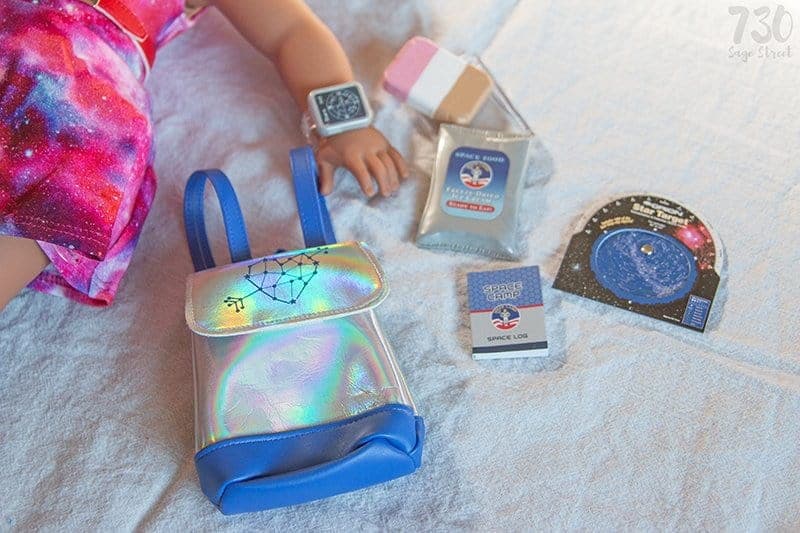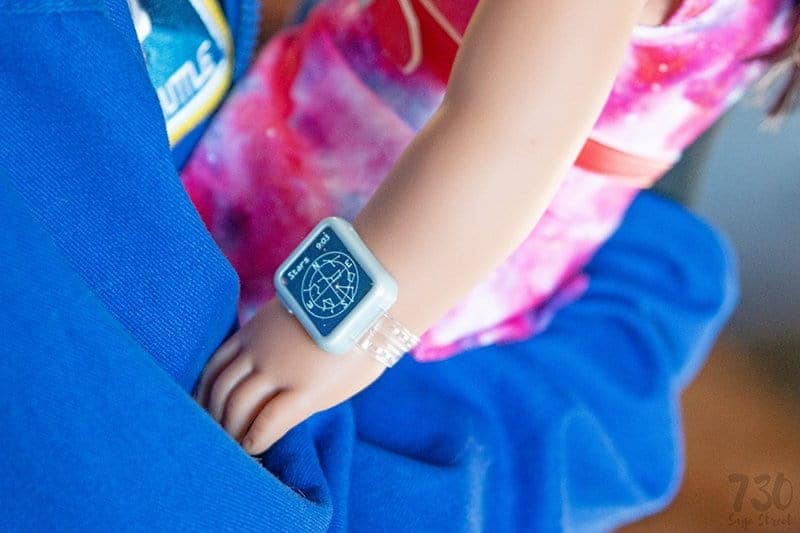 I asked my daughter to answer a couple of questions in her own words about why she loves Luciana Vega.
Q: Why did you want the Girl of the Year 2018 Luciana Vega?
"Because she was interested in space and went to space camp, and I want to go to space camp and I am interested in space as well. She also dreams of being the first person on Mars and I do too."
Q: Why do you think it's important for girls to play with dolls?
"Because if you have two dolls who are interested in the same things, you can make then talk and pretend that you are one of the dolls. The accessories and play sets and the scenes help make where the doll is more real."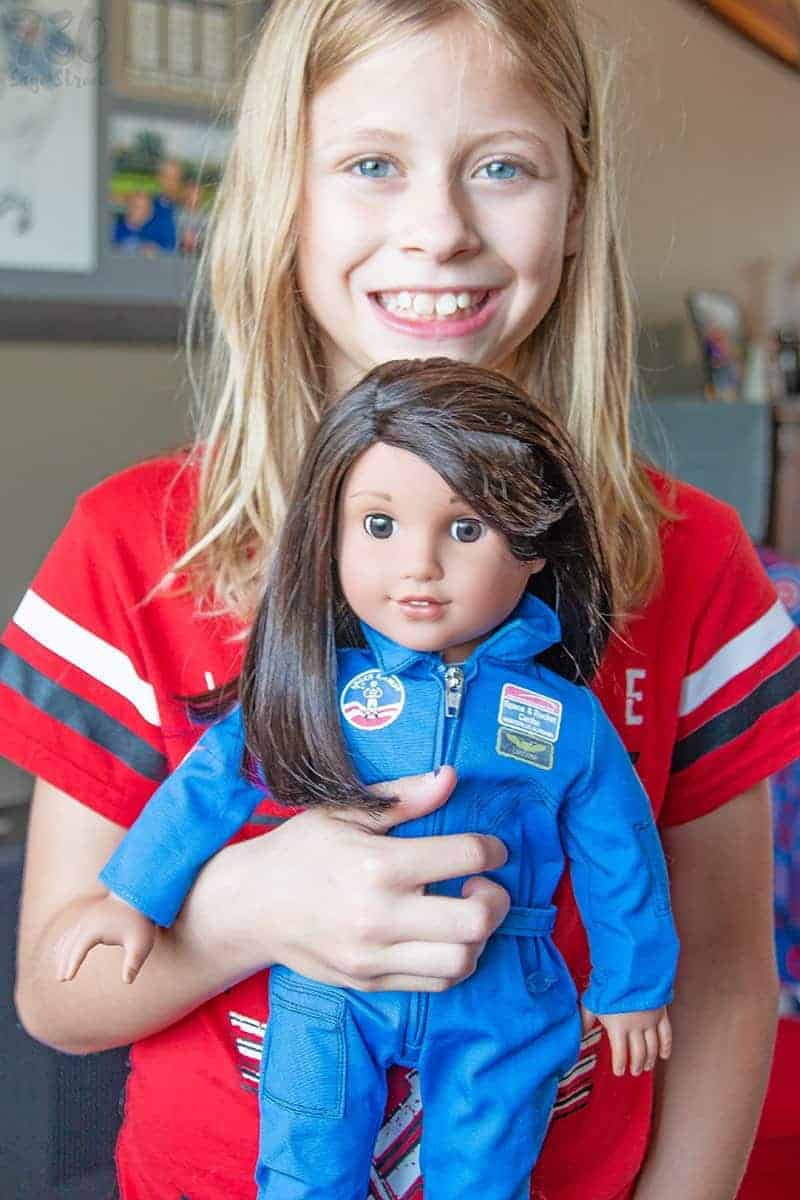 Q: When you think about Luciana Vega, what do you think is the most important thing about her?
"When I am talking about mars and I see pictures of Mars or rocket ships, then I think of her."
It's difficult for her to put into words the effect Luciana has on her, but I think you can see from her answers, that the Luciana Vega doll really makes her dreams more tangible. More real. She can actually SEE herself achieving her dreams through this beautiful doll.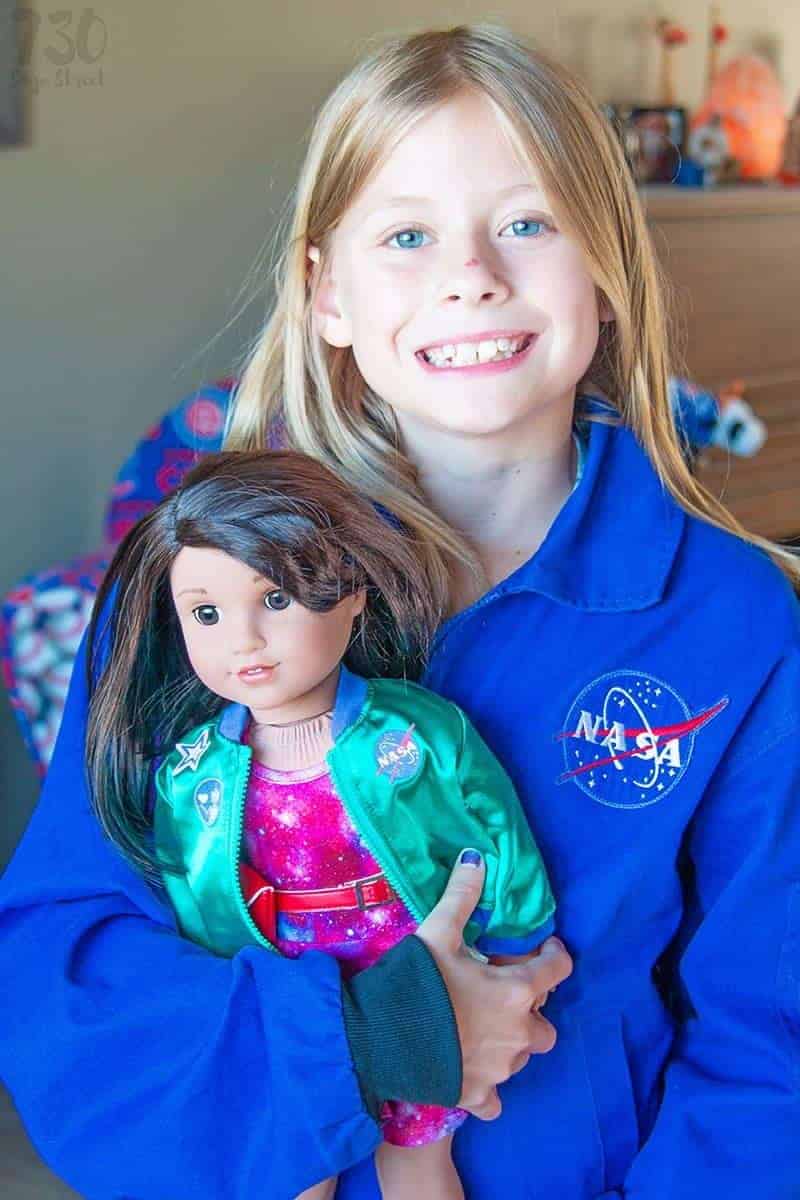 My daughter did an unboxing video to show you exactly what you get when you purchase the Girl of the Year 2018, and some of the available accessories. Take a look below.
You can purchase Luciana Vega at an American Girl store, or on their website, but did you know that you can get her on Amazon now too?