I can't believe it's almost here, the premiere of the Gilmore Girls
revival Gilmore girls: A Year in the Life. I've been waiting months for it, and now it's less than a week away.
The four-part series will be available only on Netflix starting on November 25, 2016.
Gilmore girls: A Year in the Life
Set nearly a decade after the finale of the original series, this revival follows Lorelai, Rory and Emily Gilmore through four seasons of change.
Much of the original cast (especially the most famous characters) are said to be returning, and I couldn't be more excited to see what these beloved characters from Stars Hollow have been doing during the last nine years. In the meantime, there is a slew of great new shows that came on Netflix in November so cue it up and check them out.
I was so excited by the upcoming Gilmore Girls revival; I decided to create a Gilmore Girls Character Appearance Bingo game that you can print for FREE and play with your friends as you watch. It's a great way to celebrate your love of all things Gilmore and get re-familiar with all of your favorite characters.
There are actually 4 different printable cards so you can play with a group of friends and not all have the same card. To get the cards you can download the PDF here: Gilmore Girls Character Appearance Bingo. To play, mark off the characters on your board as each one appears and try to get a bingo. Of course the coffee cup is the FREE space.
The file is password protected, the password is: gilmore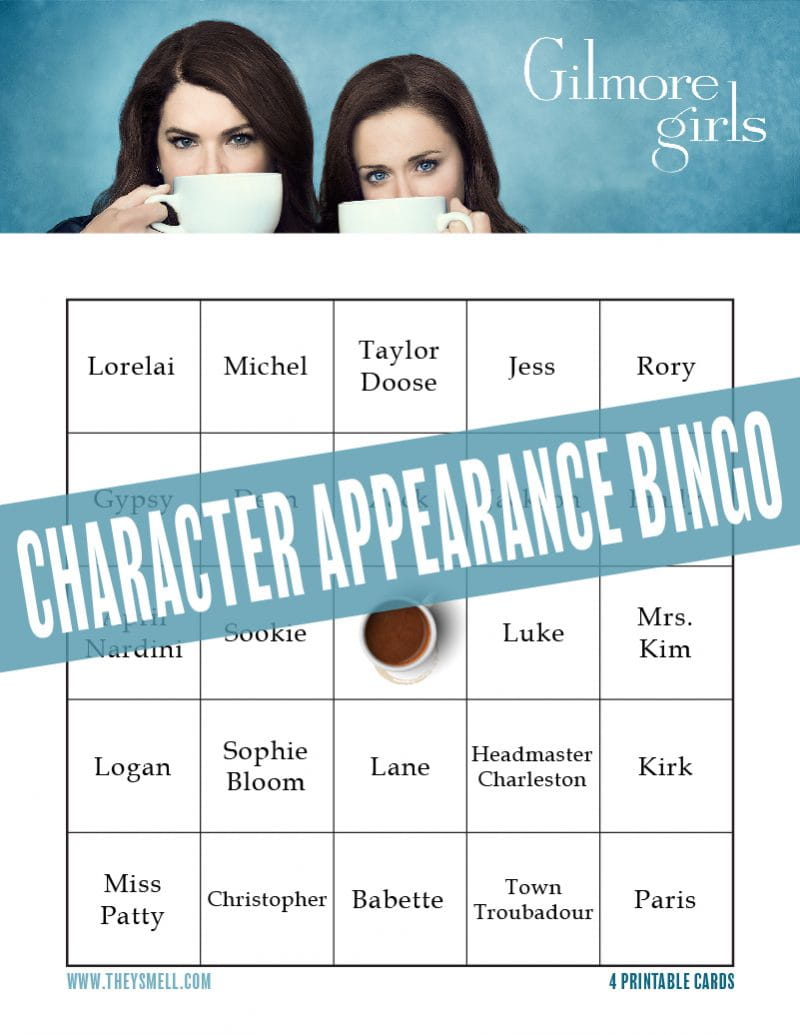 Below are images showing each of the 4 cards: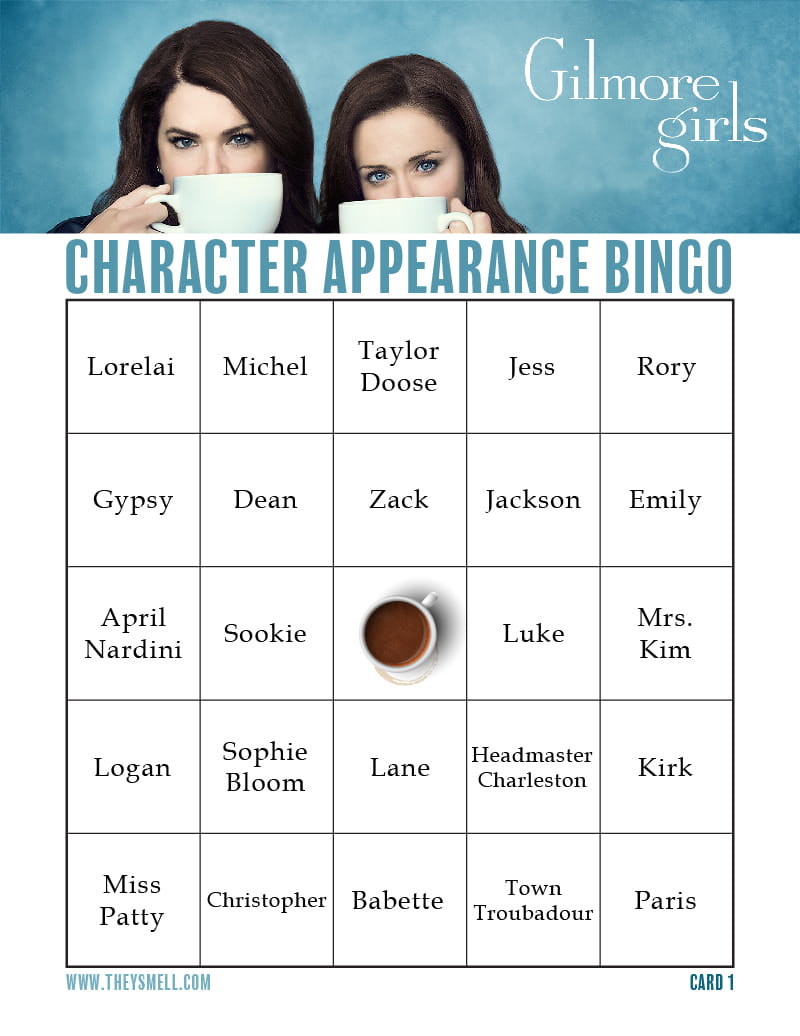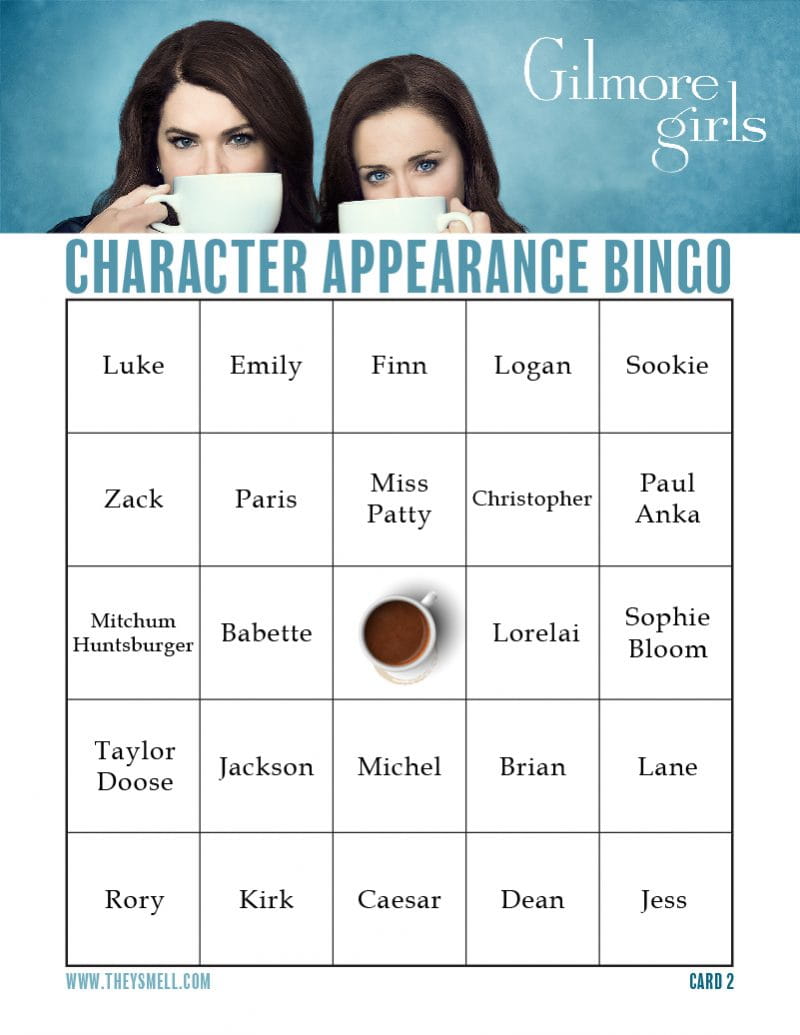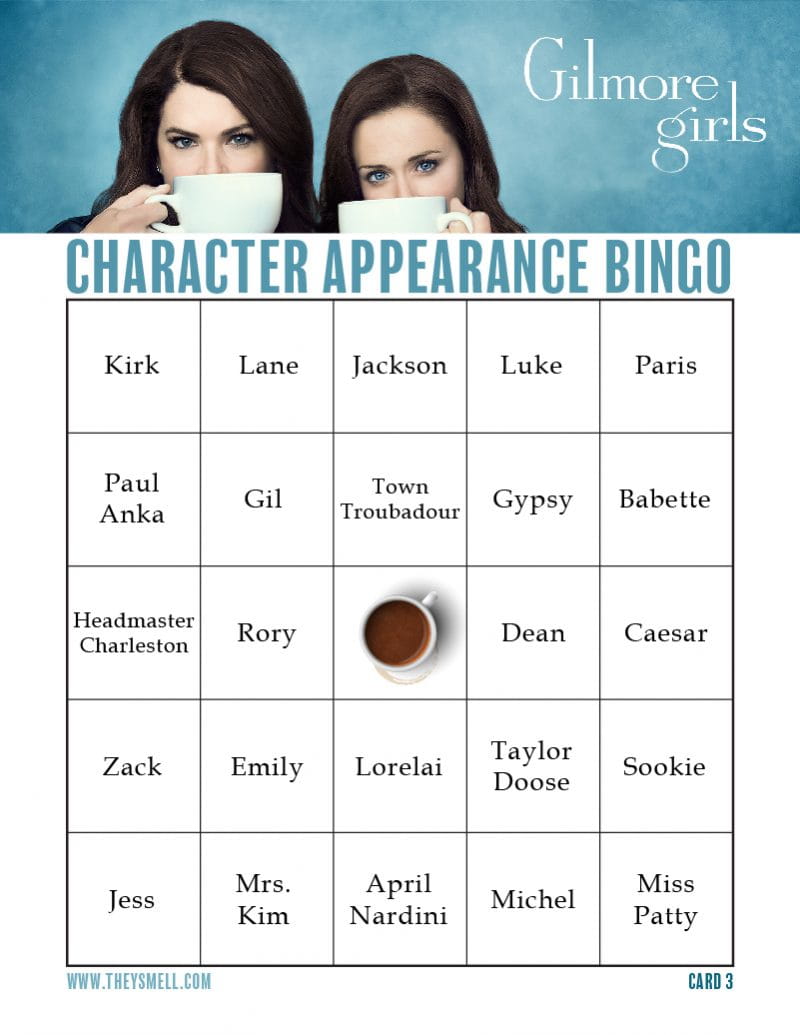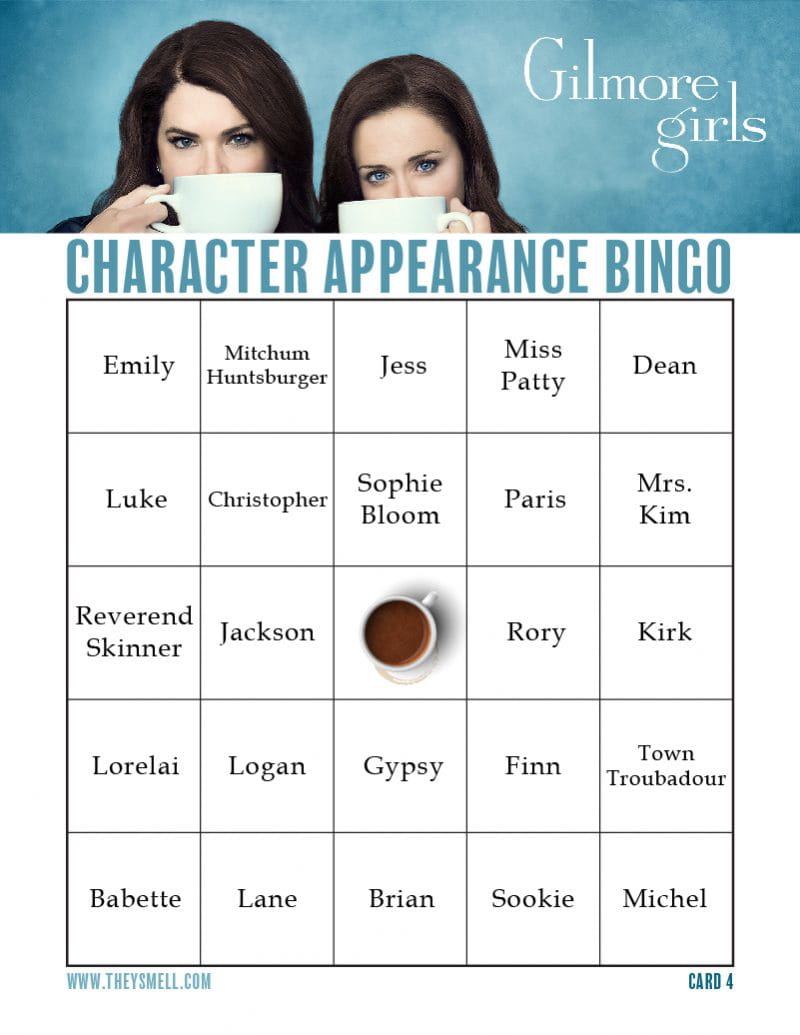 Who is your favorite Gilmore Girls character?
This post is part of my participation in the Netflix Stream Team #StreamTeam.