Father's Day has always been a tricky one for me. It is harder than you might think to buy gifts for my dad, as well as my husband. You see, I'm blessed with men in my life who are absolutely content with everything that they have.
This has led me to the idea that whatever I decide to get my Dad and husband for Father's Day has to be something that won't last forever. Something that can be eaten, for example.
If it is something that can be used up, I find it is a better gift. It is more appreciated, and they can share!
One of the things I have found everyone loves to get is a bottle of wine. My problem is I am far from being a wine connoisseur. I like pretty much any wine as long as it isn't too sweet. Everyone else I know has very specific tastes–and I am terrified to disappoint. Basically, I know nothing about wine, except that it is good.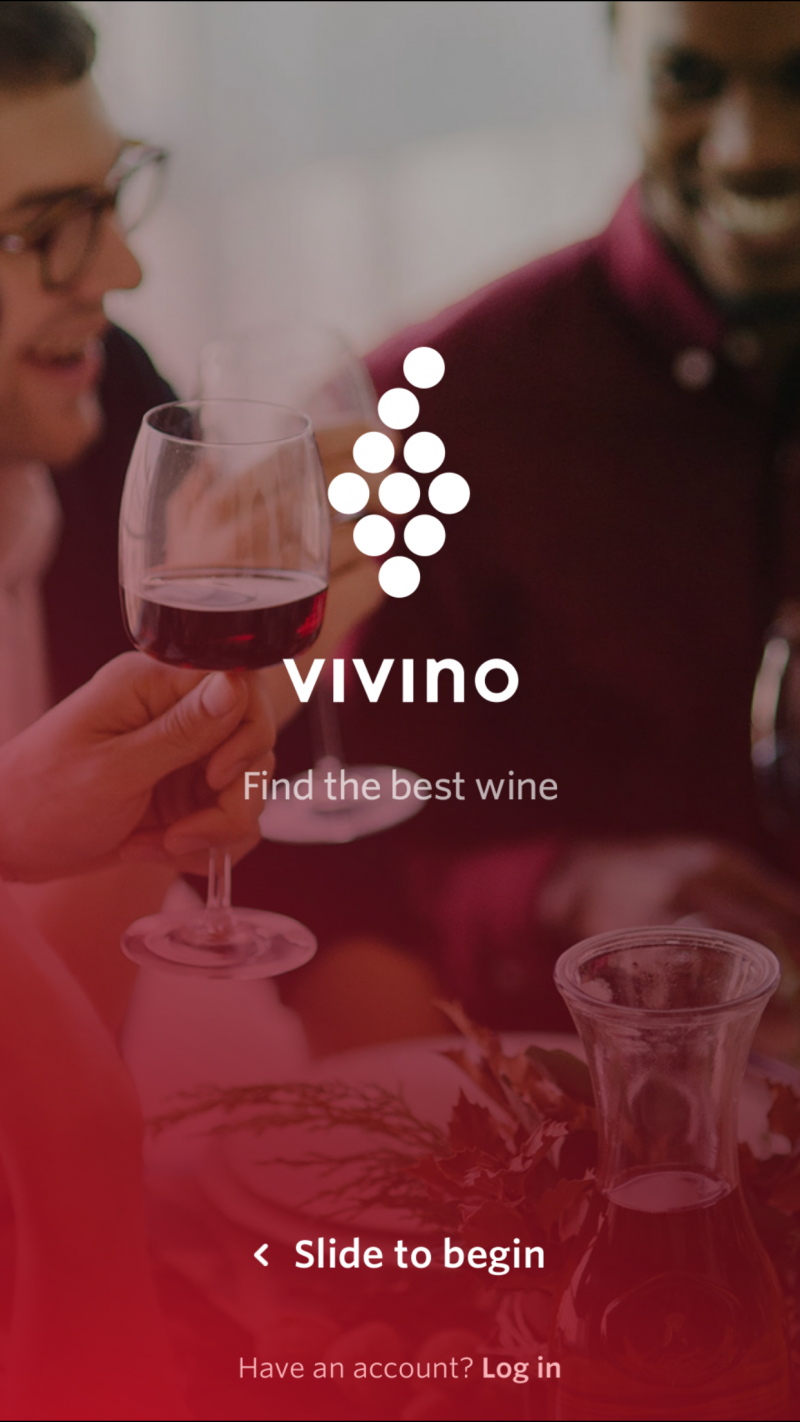 I started using the Vivino App because I am asked to bring wine constantly. I really had no clue how to pick anything. I knew what my favorites were, the extremely dry kind, but nobody has the exact same taste, so I got creative and did some research.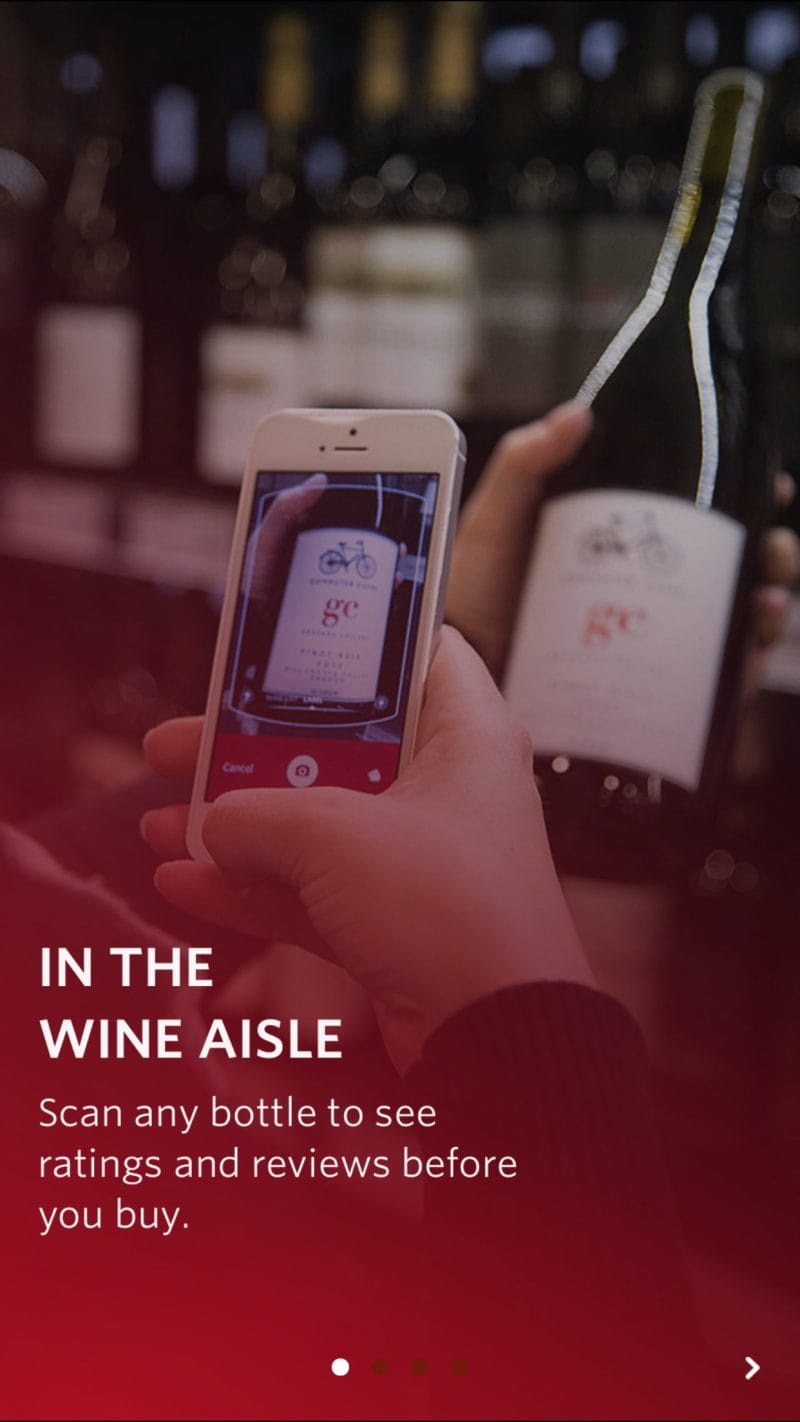 Vivino gives me the tools to pick the best wine, anytime. It allows me to scan any bottle, read reviews, and pick the perfect pairing every time.
Wine-matching Personality Quiz
One of the best things that I've discovered about Vivino is their Father's Day quiz, which helps you decide what bottle of wine to get for Dad based on quirks of his personality.
I took the quiz with my husband in mind, and here is what the quiz came up with: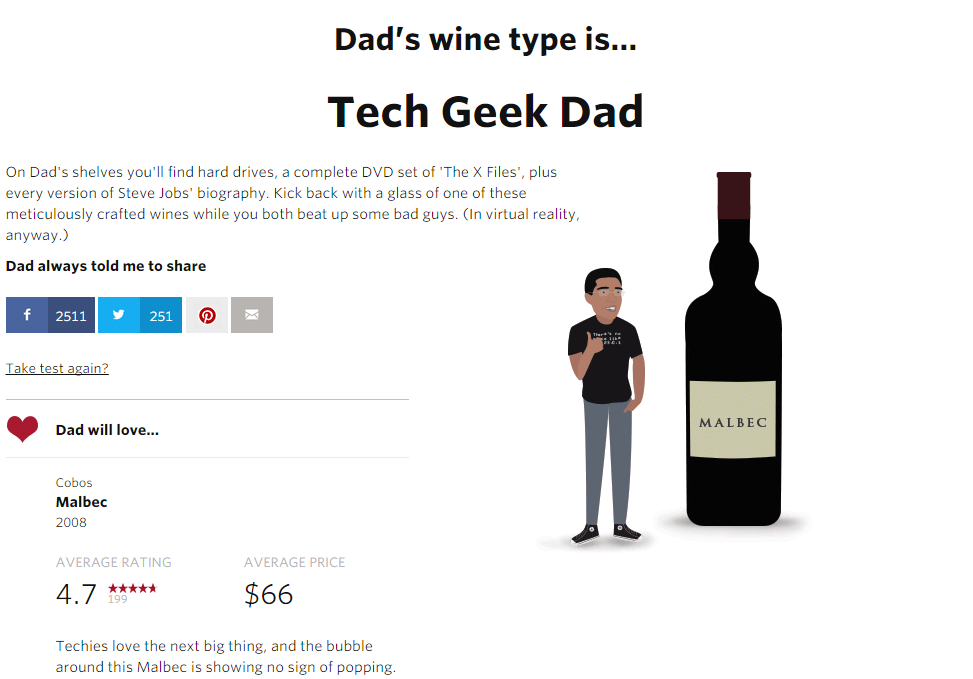 It sounds amazingly accurate, and I already know my husband is a huge fan of the first wine on that list.
Nothing describes him better than "Tech Geek Dad", either.
If you would like to experience Vivino for yourself, it is available for FREE on the app store. Already use the Vivino app, but looking for the Father's Day Quiz? I've got you covered.
How would Vivino help you find that perfect Father's Day gift?
Continue the conversation on Twitter and Facebook!
Join our newsletter!
Subscribe to get updates and great stuff via email including subscriber-only goodies like free printables and giveaways.