Stress is something we all deal with. For some of us, stress is a fleeting feeling, something that we know how to handle and work through quickly on our own. For the vast majority of us, however, stress is more debilitating. Working through it and dealing with it takes a lot of work, and it can be tempting to turn toward chemical substances to help you relax. Before you start down that road, though, try some of these natural methods for stress relief.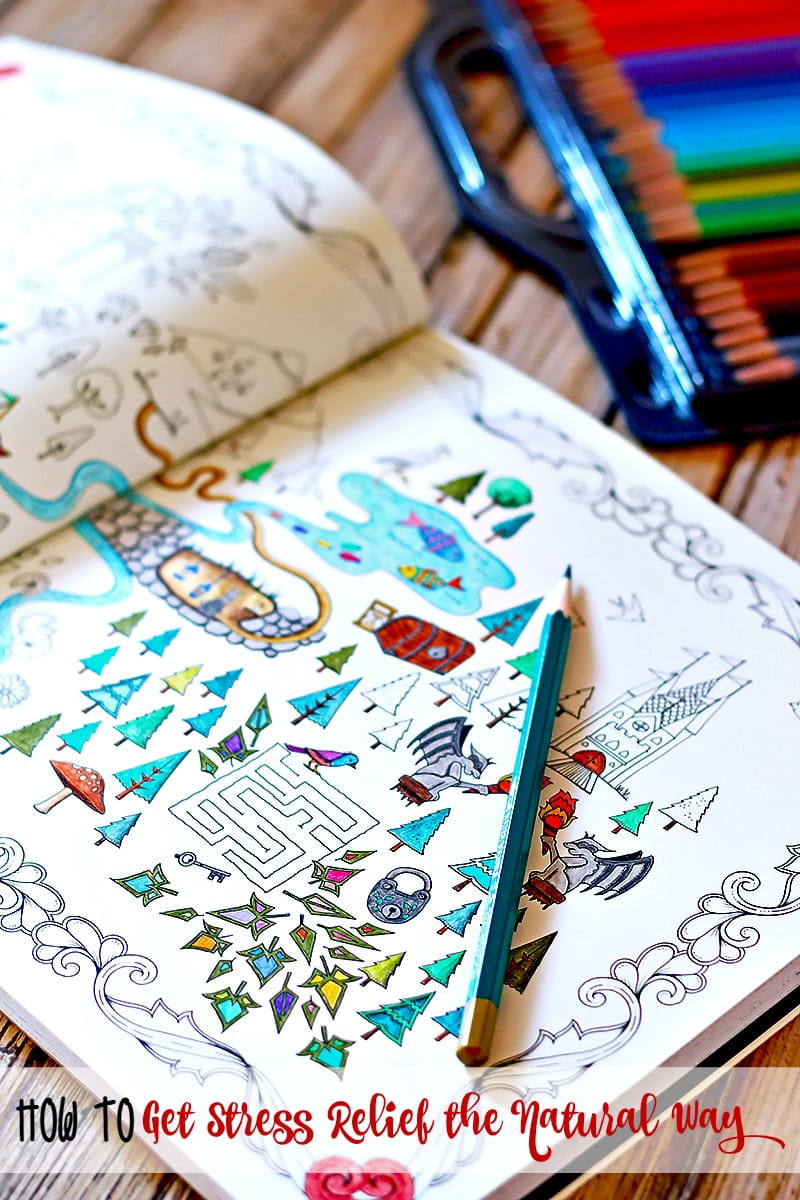 Massage
Massage therapy has been scientifically proven to help people relax when they are feeling stressed. More importantly, people who get massages regularly are also better at creating healthy mindsets before stress even sets in.
While you could simply ask your partner or a close friend for a massage every now and then, for the real benefits you'll need to see a professional. These appointments can be made with local spas or salons. You can also book time with on an independent masseuse who owns their own professional massage table. The nice thing about working with an independent or freelance massage therapist is that you can have the appointment take place in your own home, where you already feel comfortable.
At Home Spa Treatment
If the idea of someone you do not know touching you raises your stress levels, don't worry. You can create your own spa treatments in your own home. In fact, treating yourself to a "spa day" or "spa evening" regularly can go a long way toward helping you relax and let go of at least some of your tension.
The best thing about doing at-home spa treatments is that you can use your own bath and body materials instead of having to rely on someone else's choices. In fact, you can even make your own. This helps you save money and the DIY process is another great way to reduce your stress.
Crafting
Just like making your own bath and body products can be its own form of stress relief, taking time for arts and crafts is another great way to reduce the stress you're feeling. Making art engages the brain while also allowing you to process your feelings. Whatever you're feeling, you can pour it into the art you create. Paint, draw, sculpt, lego, etc. your feelings. If you'd rather use art as a means of self soothing, anything with repetitive movement is helpful. Knitting, for example, is a fantastic way to self soothe after a very stressful day.
Even if you aren't particularly crafty, there are options available to you. Adult coloring books, for example, are all the rage right now. And science shows that coloring has a positive effect on the body's stress hormone levels.
Exercise
It's true: running is terrible. Even the people who love running hate it a little bit. But guess what: running is not the only type of exercise in which you can engage. Exercise raises your endorphin levels and that happens no matter what type of workout you choose. So, instead of doing what other people think you should do, find a type of movement you enjoy. For you that might mean jogging or rowing. For others it might be "dancing it out" to fast paced music in their living room. Whatever method you choose, just make sure that it raises your heart rate and that you do it for 20-30 minutes a day.
If you have an already hectic life, don't automatically count out the workout. Instead, try one of the many methods of adding movement to your day, like taking the stairs instead of the elevator, parking far away from the store, etc.
These are just a few of the methods that you can use to relieve your stress. You'll notice that most of them involve your being active in some fashion. This is because while your stressed out brain will tell you that stillness is best, the opposite is true. Staying still and moping feeds your stress. When you are active, you naturally feel more in control of yourself which helps you better battle the stress you feel.