This post was sponsored by PINCHme as part of a Blog Blast Activation for Influence Central. I received complimentary products to facilitate my review.
With so many new products available on the store shelves every single week, it's hard to maintain an average American budget and be able to try them all. But we've all been there. We've all seen that great new thing that we would love to try but just can't justify buying a full size package only to find out that it may not work right for our lifestyle or that we just might not like it.
Sometimes, we buy it anyway and risk that we may waste money.
But there is a better way.
A much better way.
Sample sized products.
And what's even better than sample sizes is when you attach the word FREE in front of it.
Which is where PINCHme comes in.
PINCHme is a free platform that allows members to sample free products from the world's leading brands in exchange for their feedback about the products they try. Products are released on each 'Sample Tuesday' which ends up being about once a month. After you receive your samples, PINCHme will send you a feedback survey so you can tell the brand about your experience with the product. PINCHme anticipates over 1.5 million samples across a bunch of different product categories including pet products and products for new and expecting moms.
Some of the current PINCHme products that became available during the November 10th Sample Tuesday are:
Gerber® Good Start® Gentle for Supplementing Formula
Enfagrow® Next Step® Ready-to-Drink
Beyond® Grain Free White Meat Chicken & Egg Recipe Dry Dog Food
Beyond® Grain-Free White Meat Chicken & Egg Recipe Dry Cat Food
Beyond® Grain Free Wild Salmon Recipe Wet Cat Food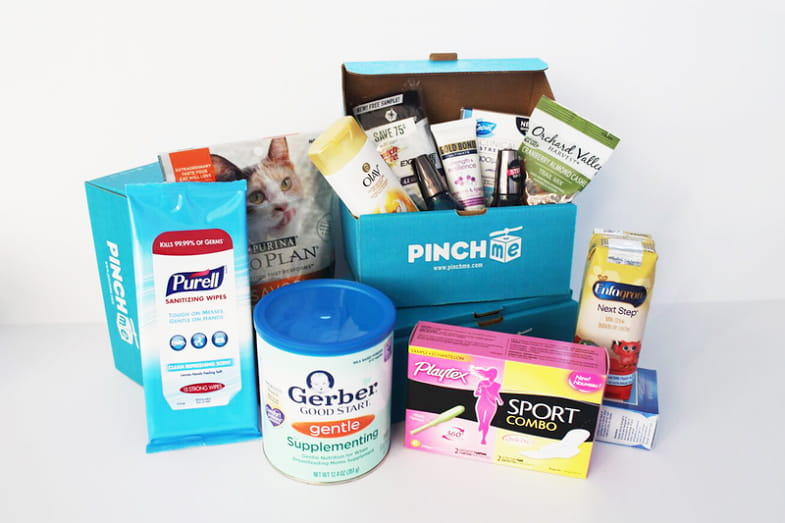 Don't wait, head on over to PINCHme.com and join for free now to select your samples!
For more information, head on over to the PINCHme social channels and follow along:
Enter to win a $100 Amazon Gift Card*
*I-C will randomly select one winner from all program entries and will handle fulfillment of the winning prize.
Join our newsletter!
Subscribe to get updates and great stuff via email including subscriber-only goodies like free printables and giveaways.