"Black Fire burns deeper and hotter than anything else." ~ Bob Harper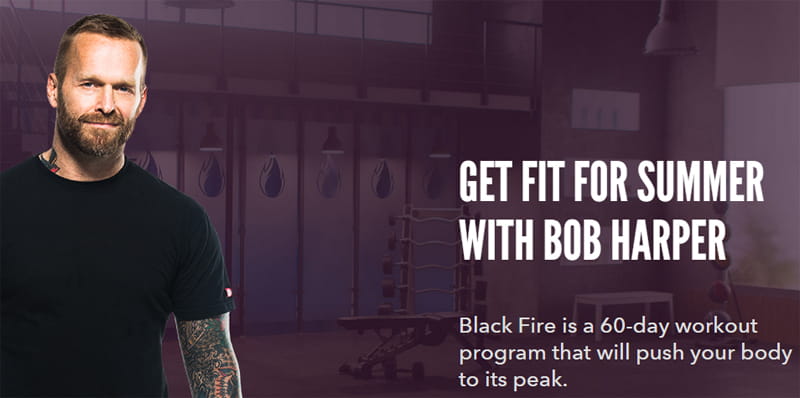 When it comes to workout programs you have no shortage of options. Modern technology has made it easier than ever to get a great workout without spending a lot of money. You can do the workouts in your own home with very little equipment required and actually see great results.
But who the heck has 45 minutes to an hour to devote every day to a workout that gives you real results?
Do you?
If you are a mom, I bet you can barely find 2 minutes in your day to go to the bathroom (and when you do, you surely aren't alone in there) let alone an hour to workout.
Thanks to Bob Harper and DailyBurn you can take advantage of convenient at-home workouts in about 20 minutes with the new Black Fire Program. Yup. 20 minutes. You will feel like you worked out for an hour because Bob packs a lot of punch into this 20 minutes to help you get your body in peak shape.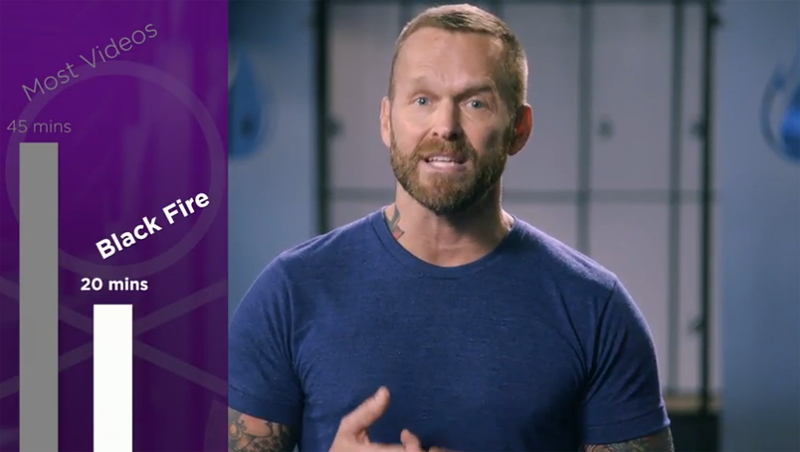 Bob Harper is one of my all-time favorite fitness coaches. There is something comfortable about the way he pushes you to the next level. He really seems to care and has a bit of well-placed humor in the way he approaches the workouts.
Black Fire is a 60-day intense workout program that requires only minimal equipment and is scalable for all fitness levels. It is unique in that the exercises are challenging but won't scare off beginners because they are approachable. The exercises are effective in order to maximize the 20 minutes of intense activity. Overall workout times range from 15-35 minutes.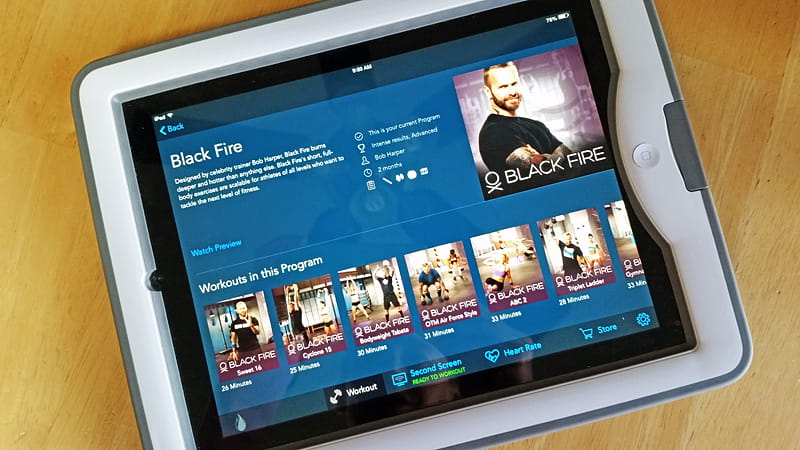 With the Black Fire program, Bob Harper uses what he calls a scoring system. This system is for accountability, motivation and competition if that helps fuel you. This scoring systems helps you track your progress and gives you a baseline to improve upon each time you do a workout.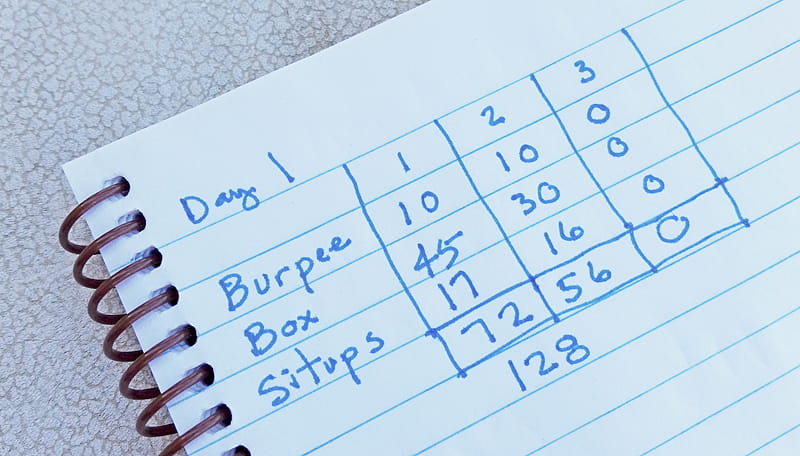 I really love this concept. When you see such fit people on the screen doing way more reps than you are doing, but then you refer back to YOUR previous set of scores, it helps you compare yourself based upon your progress, not how you stack up to someone else. But seeing the scores these peak athletes get also helps inspire you to try and achieve the next level. It really is a fantastic way to track and motivate.
Black Fire uses some equipment that you can buy from the DailyBurn website or you can obtain it yourself. I also have found that many of the exercises can be adapted to not use the equipment, especially for a more beginner level.
Black Fire has 12 different workouts you will experience over the course of the 60 days, each one designed to prevent you from over-training any one area of your body. Bob Harper has also included an eating plan to maximize your nutrition to support the activity you are doing and provide the energy and fuel your body needs.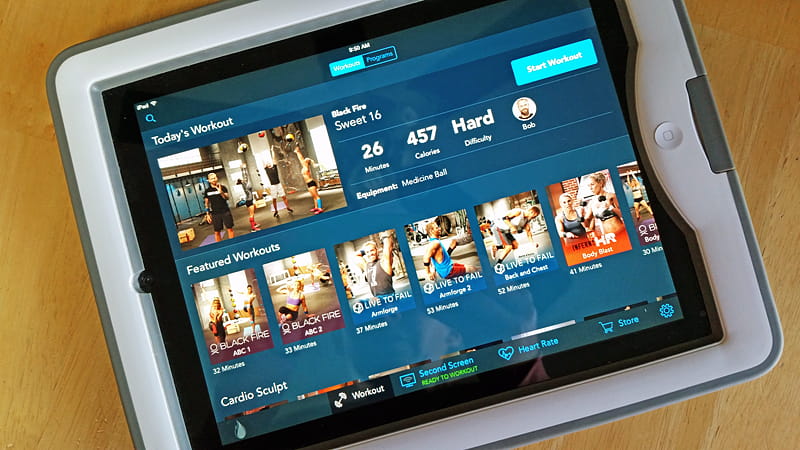 I really am enjoying these workouts and can't wait to see the results after 60 days. The exercises work muscles I didn't know I had and Bob Harper really managed to cover every possible muscle group across the 12 workout. I am seeing small improvements in my scores each time which is super motivating.
To get access to Black Fire you must have a DailyBurn subscription. DailyBurn is FREE for 30 days and gives you complete access to the entire Black Fire program. You also get access to all of DailyBurn's workout programs. DailyBurn is available on your computer or mobile device so you can workout whenever and wherever!
For more information about DailyBurn make sure you check out their social channels:
DailyBurn.com is a leading online health and fitness brand, delivering first-class video workout programs and personalized nutrition plans to ensure that members reach their fitness goals. DailyBurn brings fitness and nutrition to members, anytime, anywhere, by streaming HD-quality workouts in a variety of disciplines from dance and high-intensity cardio to yoga, kettlebells and strength training. Unlimited access to DailyBurn's plans is only $12.95 a month. For more information, visit
http://www.dailyburn.com
.
This post is sponsored by FitFluential on behalf of DailyBurn.
Join our newsletter!
Subscribe to get updates and great stuff via email including subscriber-only goodies like free printables and giveaways.