I apologize profusely for totally forgetting to put this up. If you are following along it either means you took some initiative on your own to stay active this last week, which makes me very proud of you or you took the entire week off.
If you took the week off I will officially give you my disappointed face.
Without further ado, below is October's workout. It's a doozy!
For the previous months workouts: Monthly Workout Routines.
Click the calendar for a printable PDF.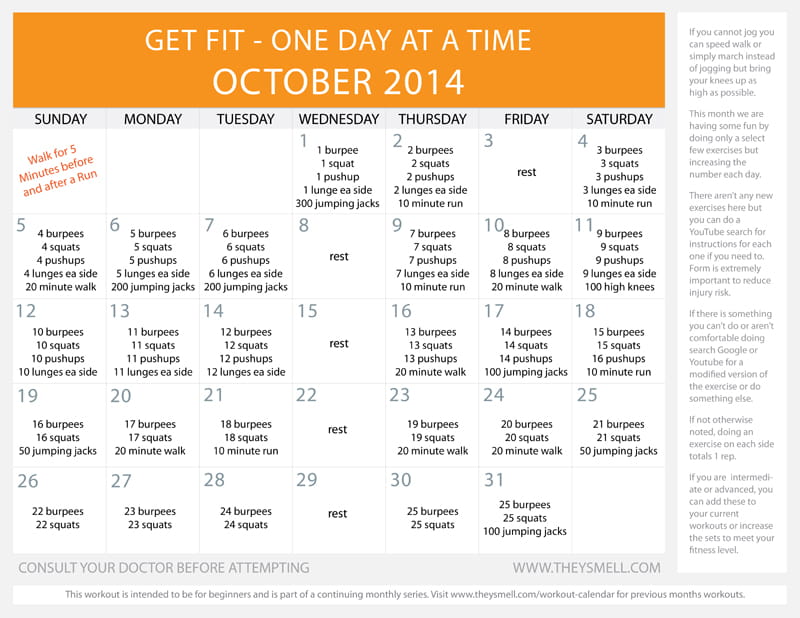 Disclaimer: The exercise plan above is for educational and entertainment purposes only, and is not to be interpreted as a recommendation for a specific plan or activity. Please consult a health care provider for appropriate exercise prescription and safety precautions before beginning this or any exercise program. The exercise advice presented is in no way intended as medical advice or a substitution for medical advice.