If you have been following along with my monthly beginner's workout series, it's time for March!
Enjoy.
Click the calendar for a printable PDF.
For the previous months workouts: Monthly Workout Routines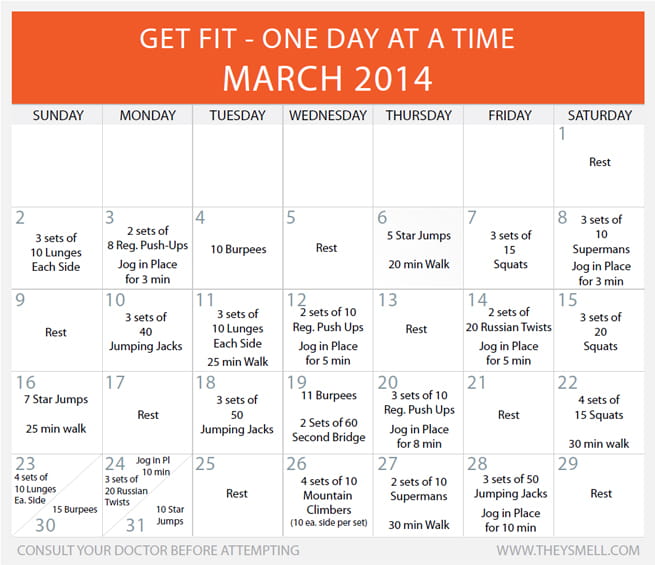 How to do the exercises:
If you aren't familiar with the exercises listed, the following videos will explain them and show you proper form.