If you have been following along with my monthly beginner's workout series, it's time for April!
Enjoy.
Click the calendar for a printable PDF.
For the previous months workouts: Monthly Workout Routines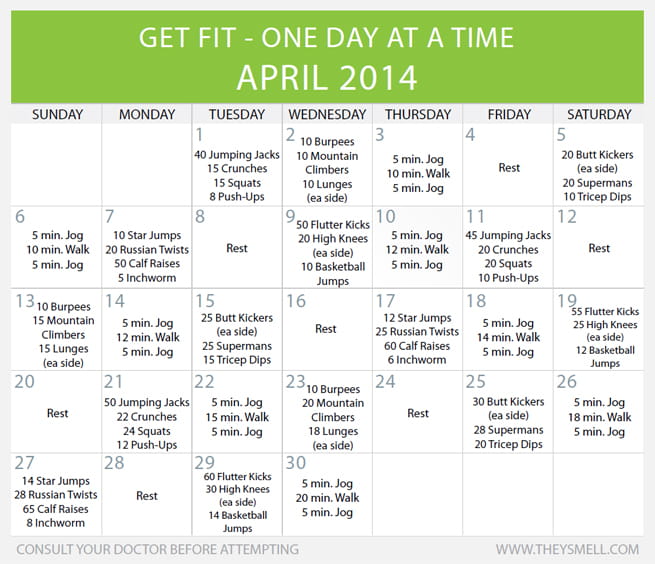 How to do the exercises:
If you aren't familiar with the exercises listed, the following videos will explain them and show you proper form.
For the basketball jumps, simply jump vertically with your feet together and "pretend" to shoot a basketball.
Disclaimer:  The exercise plan above is for educational and entertainment purposes only, and is not to be interpreted as a recommendation for a specific plan or activity.  Please consult a health care provider for appropriate exercise prescription and safety precautions before beginning this or any exercise program. The exercise advice presented is in no way intended as medical advice or a substitution for medical advice.