We all know that we should workout.
That it's good for our health.
That it's good for our waistline.
Yet we all have excuses why we don't workout enough.
What if I told you that every time you did a workout that you would be entered to win a $400 gift card?
Would that inspire you to workout more often?
What if I made it easier for you by giving you some exercises you could do every day to increase your chances to win that gift card?
United Healthcare is back with another WE DARE YOU campaign for August, and like the previous month's you have 3 opportunities to improve your health and enter to win great prizes.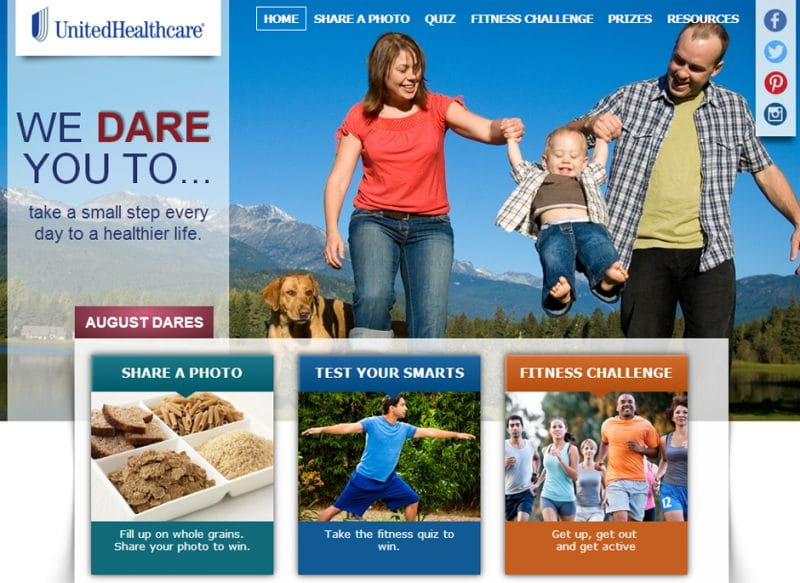 You can participate in all 3 of the August dares but, of course, the fitness challenge is my favorite dare especially because you can log an exercise every day to gain an entry into the contest. To make it easy for you to get your daily exercises in, I created a bit of a mini workout for you to follow every day. Click the image below for a printable PDF.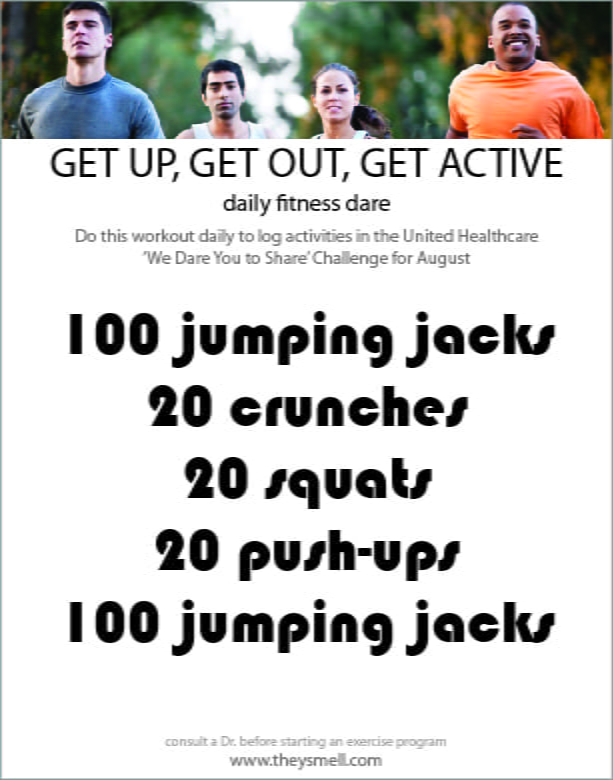 Do you dare?
Join our newsletter!
Subscribe to get updates and great stuff via email including subscriber-only goodies like free printables and giveaways.