I have a confession.
I don't always make everything from scratch.
I know. I know.
Pick your jaw up off the ground.
Tear up your autographed photos of me.
The reality is that I'm just like you. There aren't enough hours in my day. I just can't do it all.
So I sometimes rely on packaged snacks for me and my kids.
But not just any packaged snacks, when it comes to what we eat, I am a total label snob.
Which is why I am very excited to introduce you to Fruit.0!

About Fruit.0
Like any busy professionals with demanding jobs, we spend loooong hours camped in our offices with fewer and fewer breaks for proper meals. Of course, vending machines full of candies and jars stuffed with cookies were always around to silence a hungry stomach. The office kitchen would also have some fruit but no one knew when it was brought in and the brown spots on the apple were less reassuring. Our wish was simple. Why can't we have a healthy alternative snack that tastes good, that is full of nutrition and is prepared in a way that's easy to carry and enjoy whenever, wherever we needed it? The answer was fruit.0! A delicious, organic fruit snack with none of the artificial stuff. We absolutely enjoy these snacks and we hope you do as well.
Fruit.0 is made with only good stuff!
USDA organic certified
100% fruit
no sugar
no flavoring
no preservatives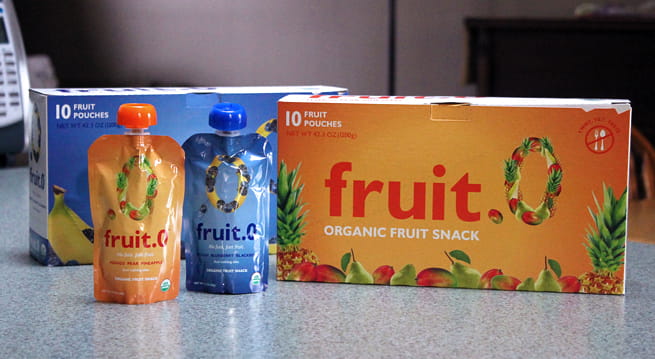 Fruit.0 comes in two flavors:
Mango, Pear, Pineapple
Ingredients:
organic mangoes
organic pears
organic pineapple juice concentrate
organic lemon juice concentrate
Blueberry, Blackberry, Banana
Ingredients:
organic bananas
organic blackberries
organic blueberries
organic lemon juice concentrate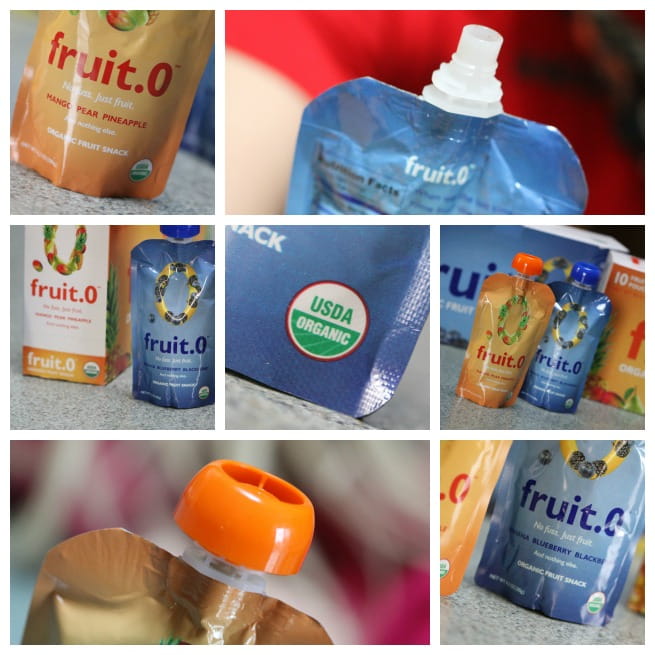 The reality is that it's not always convenient to have fresh fruit available for a busy family. Sometimes you have to compromise and have things on hand that are quick, easy to carry, easy to store and easy to eat. But you shouldn't have to compromise on quality. The alternatives would be the gas station or a vending machine and we know that there aren't very many healthy options available there.
With Fruit.0 we get the convenience and portability we need combined with the quality we demand.
And my kids absolutely love it.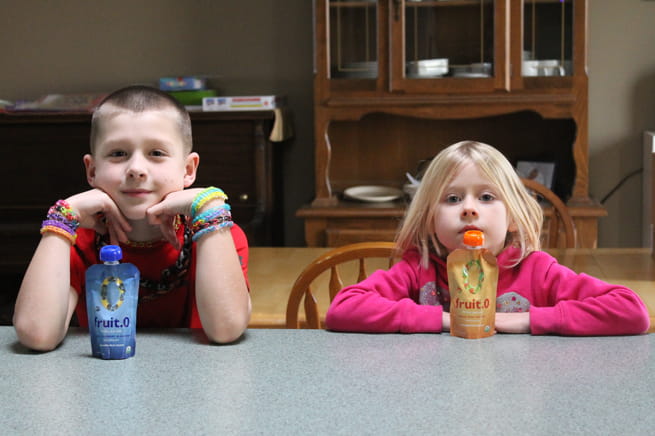 The Mango Pear Pineapple Fruit.0 has 80% of the recommended Vitamin C intake and has 2 grams of dietary fiber. It also has 30% of your daily Vitamin A needs and a small amount of iron and calcium too. The Banana Blueberry Blackberry Fruit.0 has 15% of the recommended Vitamin C intake and has 3 grams of dietary fiber. It has 8% of your daily Vitamin A needs and a small amount of iron and calcium as well.
They seriously don't stop asking for more.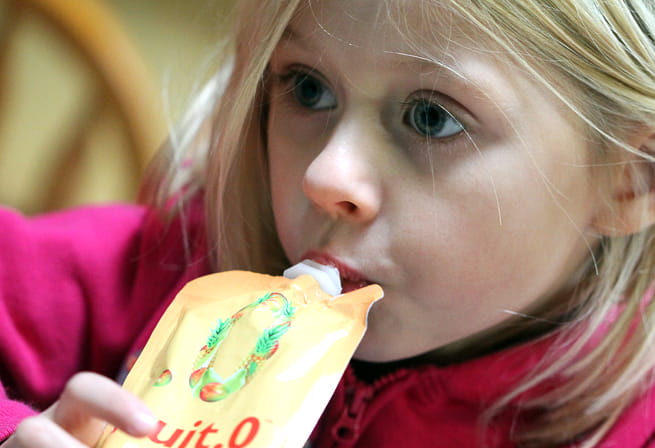 As a fitness fanatic, Fruit.0 also makes it easy to stay active without going hungry. Whether I am going on a bike ride or a run, Fruit.0 is easy to take with and comes with the added benefit of being 100% real fruit and USDA organic.
It's not just for kids!
Where to buy Fruit.0
Enter to win
One winner will receive a 10-pack of Fruit.0 (winner's choice of flavor).
a Rafflecopter giveaway
Prizing & samples courtesy of Fruit.0. Giveaway is open to the 48 U.S. contiguous states and ends on December 20, 2013 at 12:00 am CST. Winner will be selected at random from all eligible entries and will be contacted by email. Winner will have 48 hrs to respond. Please add kim@theysmell.com to your trusted email filter. If original winner does not claim their prize within 48 hrs, it is forfeit and a new winner will be selected promptly.
Join our newsletter!
Subscribe to get updates and great stuff via email including subscriber-only goodies like free printables and giveaways.