This is a sponsored post written by me on behalf of American Family Insurance.
Take a look around your neighborhood and I bet you will find that many of your neighbors have security cameras that you never even noticed. Security systems these days have taken on a whole new level of technology that has helped make them affordable to just about everyone. Plus the cameras aren't big, bulky and ugly like they used to be either.
Look up above front doors, or under eaves by garage doors. Look at their doorbells. Today's security cameras are small, discreet and powerful. Combine that with the affordability factor, and it really makes sense that people are being proactive about protecting their homes and families.
There are many of advantages to protecting your home with a smart home security system including potential discounts on your insurance policy. Peace of mind is priceless and you don't always realize the potential problems until it's too late. Having a connected home can help you identify the problems and secure compromised areas before something bad happens.
I admit that I have taken a look at a number of different security systems recently and I had no idea how to choose. They all had competitive offerings but let me with questions.
How easy is it to install?
How complicated is activation?
Can the system be set to alert me to intrusions without notifying emergency departments (for tracking the comings and goings of kids when I'm not home)?
How simple is it to use and disarm?
Is this a system my insurance companies offers a discount for?
American Family Insurance has partnered with Frontpoint Security to help answer those questions and take the guesswork out of choosing a security system for you home. With this partnership, homeowners can purchase affordable home security systems and save on insurance premiums.
American Family Insurance customers can purchase a $600 basic wireless Frontpoint home security system for only $99.95 and it comes with a 36-month monitoring price lock guarantee. The package is upgradable and uses innovative wireless cellular based technology to professionally monitor the system. It also includes end-user access and control via a smartphone app.
Why Frontpoint?
Easy, hassle-free Frontpoint Security Setup. You can do it yourself!
Built-in cellular technology – no phone lines or internet needed.
Innovative and tamper resistant technology
Customizable plans to suit your needs.
Provides a discount on your American Family home insurance policy.
Frontpoint Security Setup
I am going to walk you through my experience with the Frontpoint security setup with the basic system and some add-ons like cameras and door locks.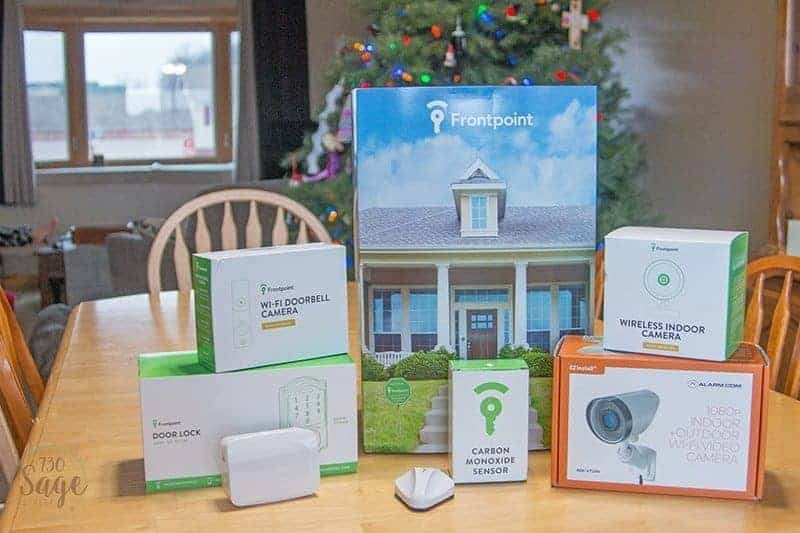 The basic Frontpoint system comes in a single box ready for you to set it up.
It comes with:
One control panel
Two window/door sensors
Two motion sensors
One smoke/heat sensor
Two water leak sensors
Additional equipment such as cameras, door locks and doorbells can be added separately, so your equipment may vary from what I show below depending upon your options.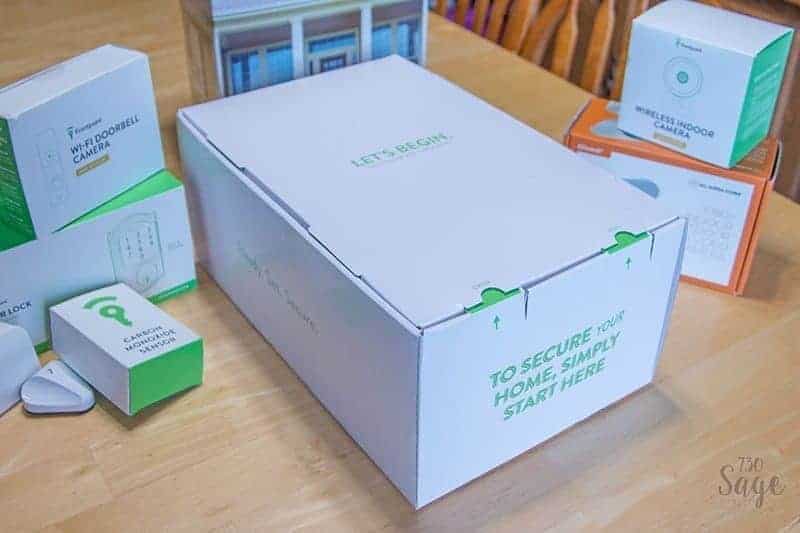 I admit I was a little bit overwhelmed looking at these boxes, but they really made it super easy to setup.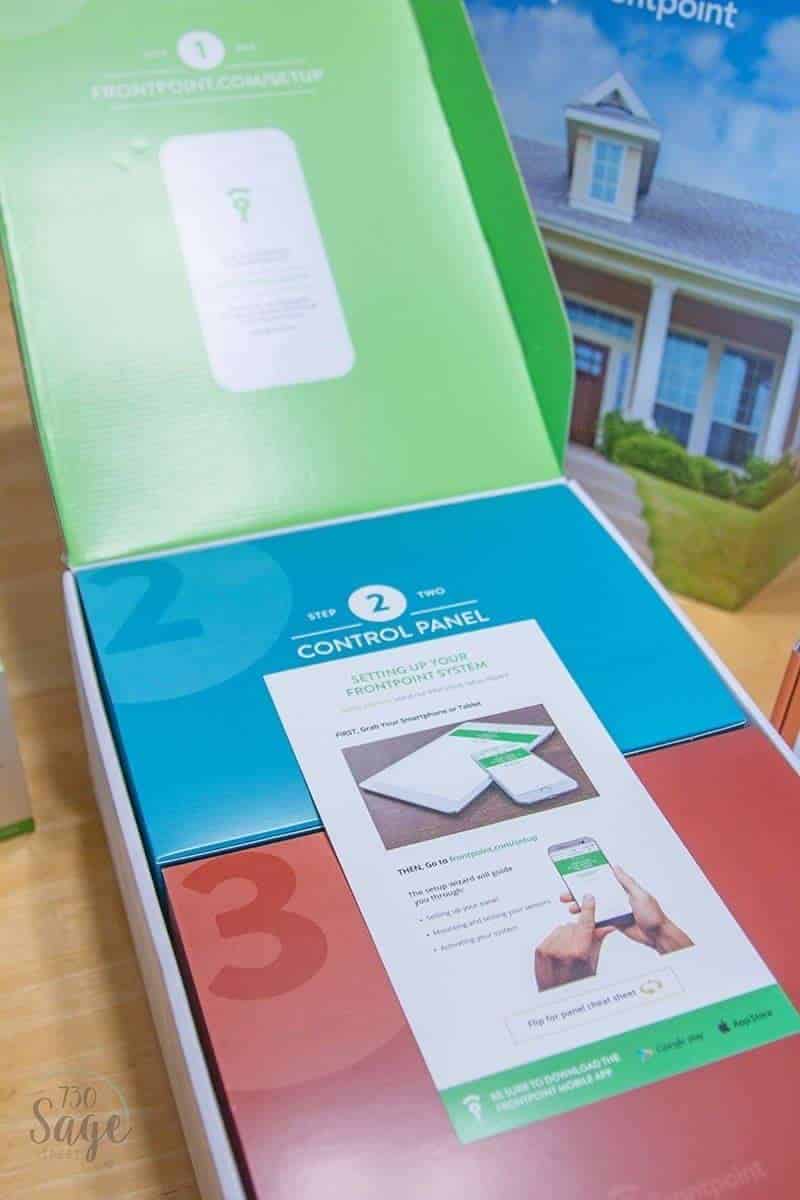 The box directs you to the Frontpoint setup wizard which you access on your mobile phone and away you go! The boxes are numbered and everything is cleverly placed in the box for easy access as the setup wizard walks you through the process.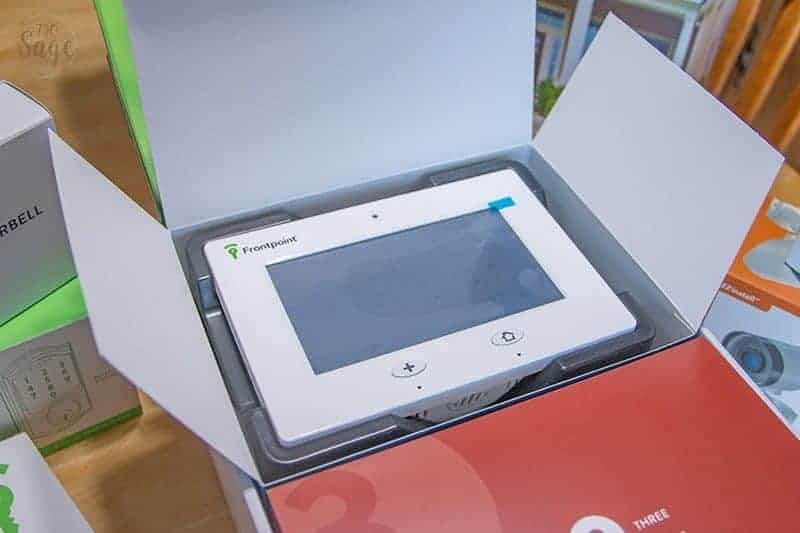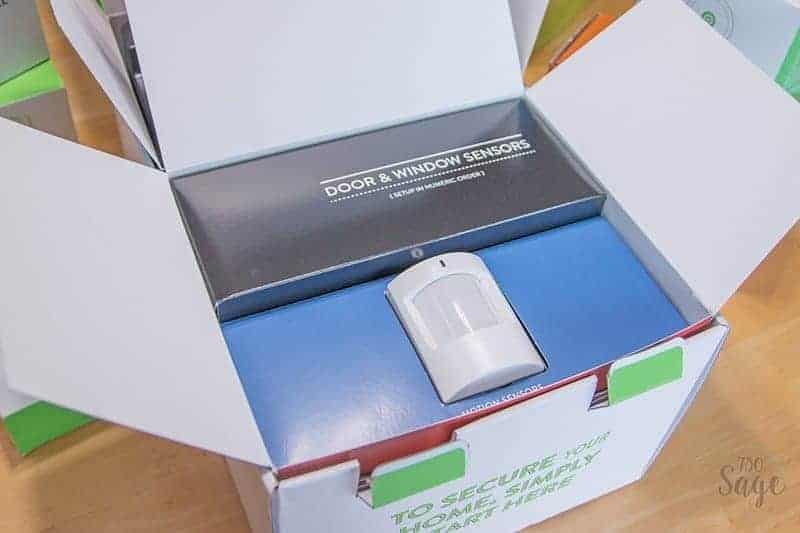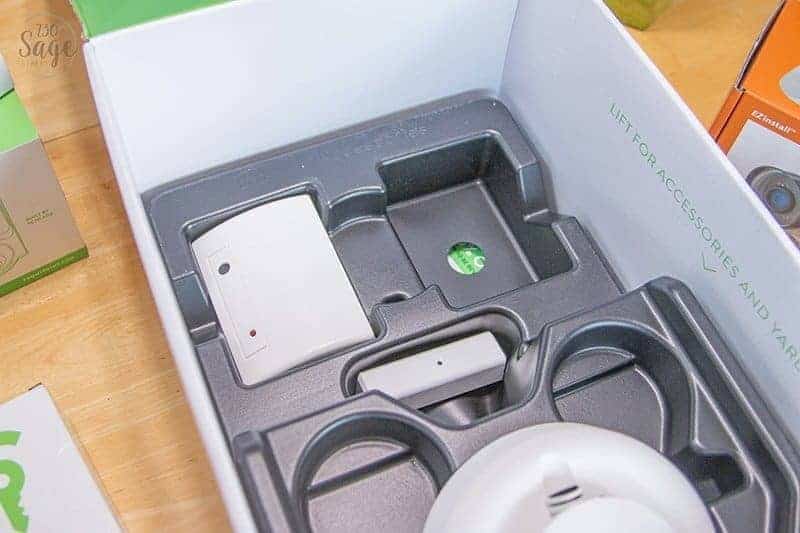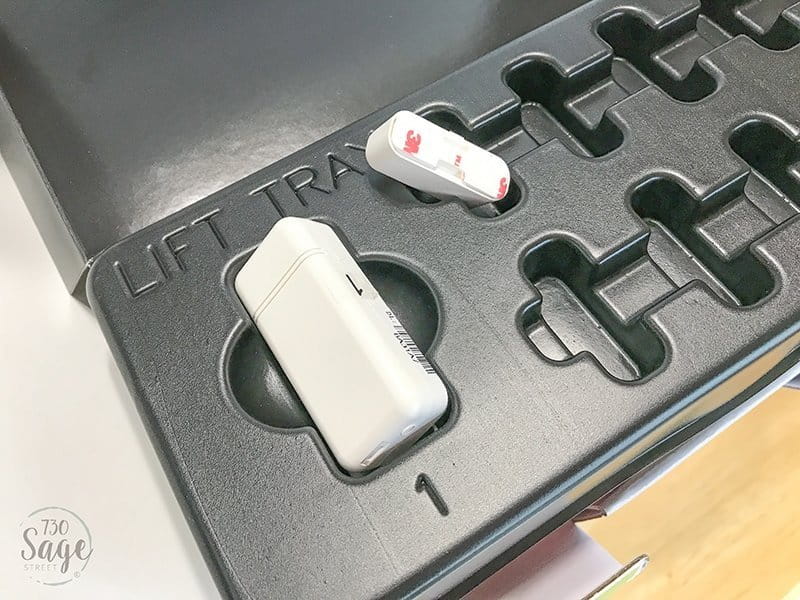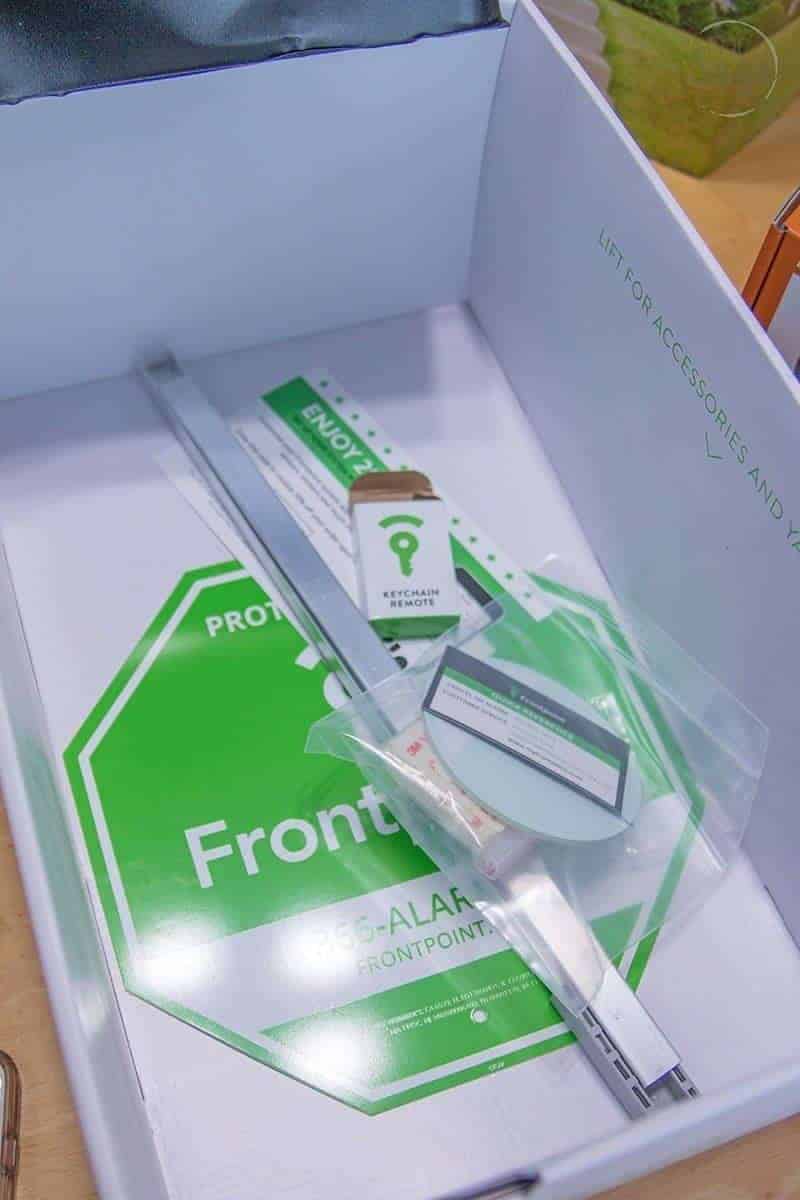 As you work your way through the box, you install and setup each item starting with the control panel.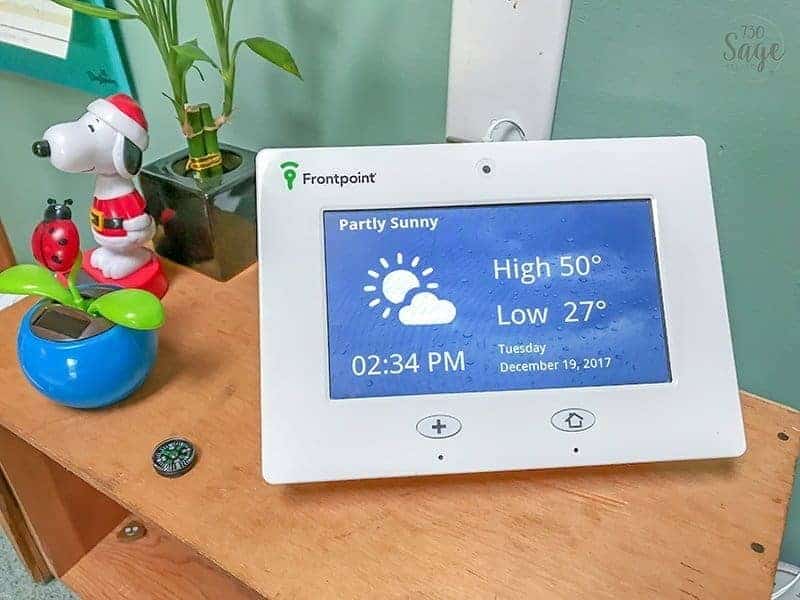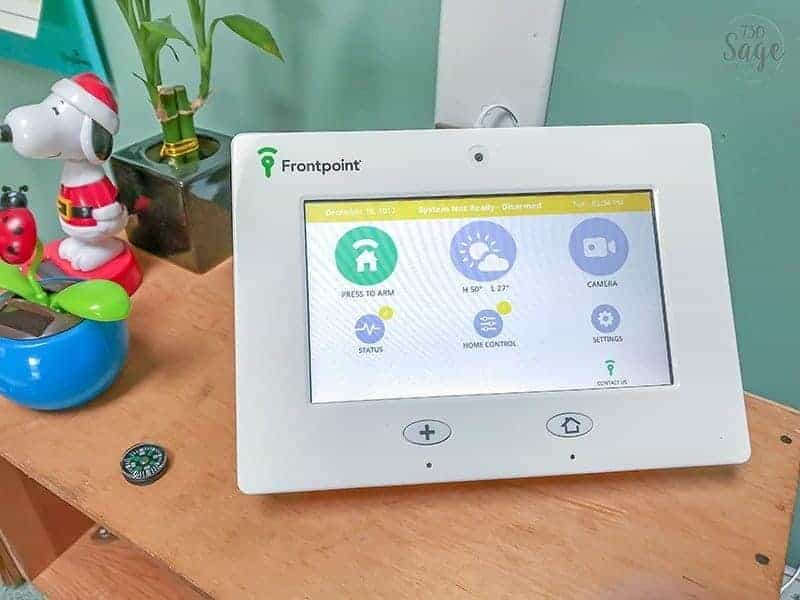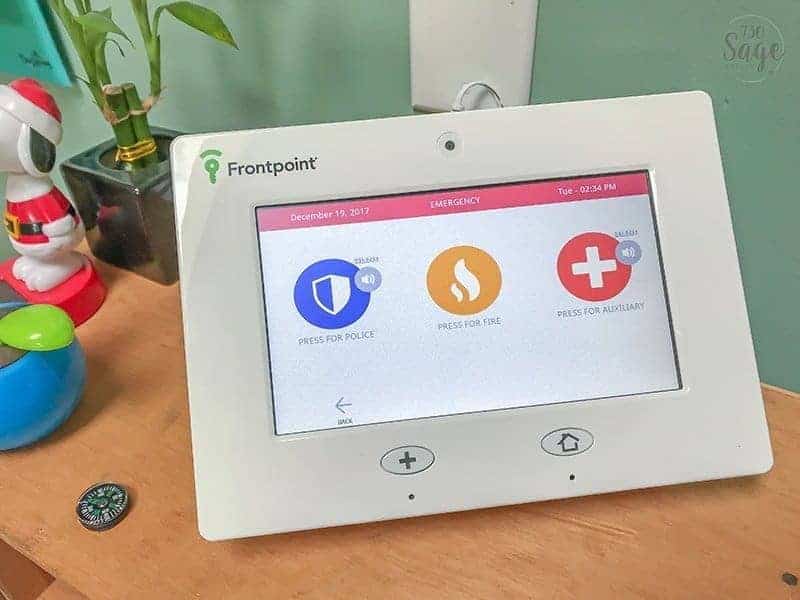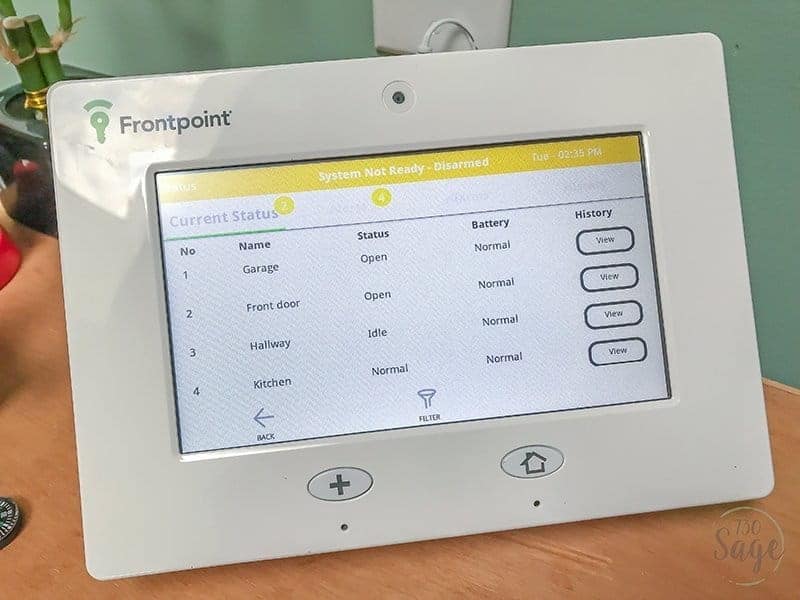 It goes fairly quickly, the hardest part is determining exactly where in your home you want each device. Many items have sticky tape on the back, like how to install Frontpoint door sensors. It's a peel and stick just making sure the sensor lines up and it's close enough each other.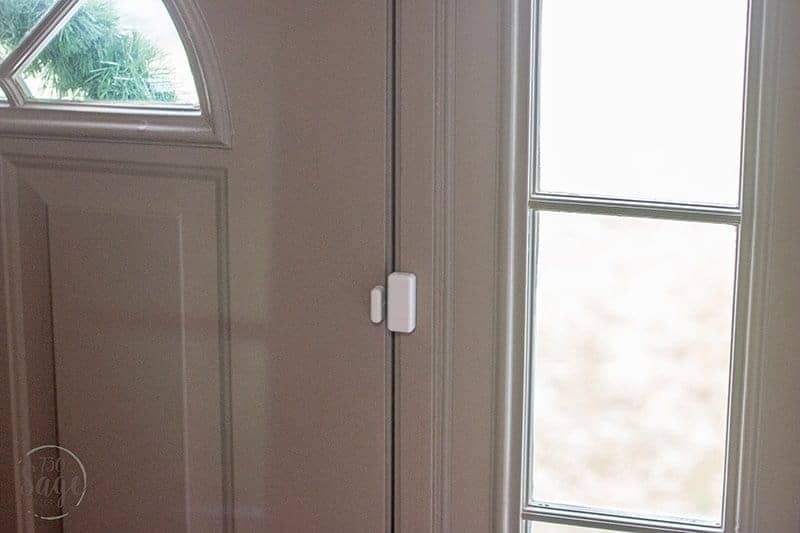 When the door is open, the control panel will alert you with an audible announcement that the door is open. You assign the name of the door on setup so you will know which door it is referring to. The system found each device quickly and the setup of the basic items took around 40 minutes or so.
I then moved on to some of the additional equipment that made sense for our needs.
The Frontpoint camera setup was so simple! It took a few minutes while the camera communicated with the servers to get setup, but it was very straight forward. You can set a monitoring scheduling to record at certain times on motion detection, watch live feeds through the app, or hit record on demand. Indoor and out!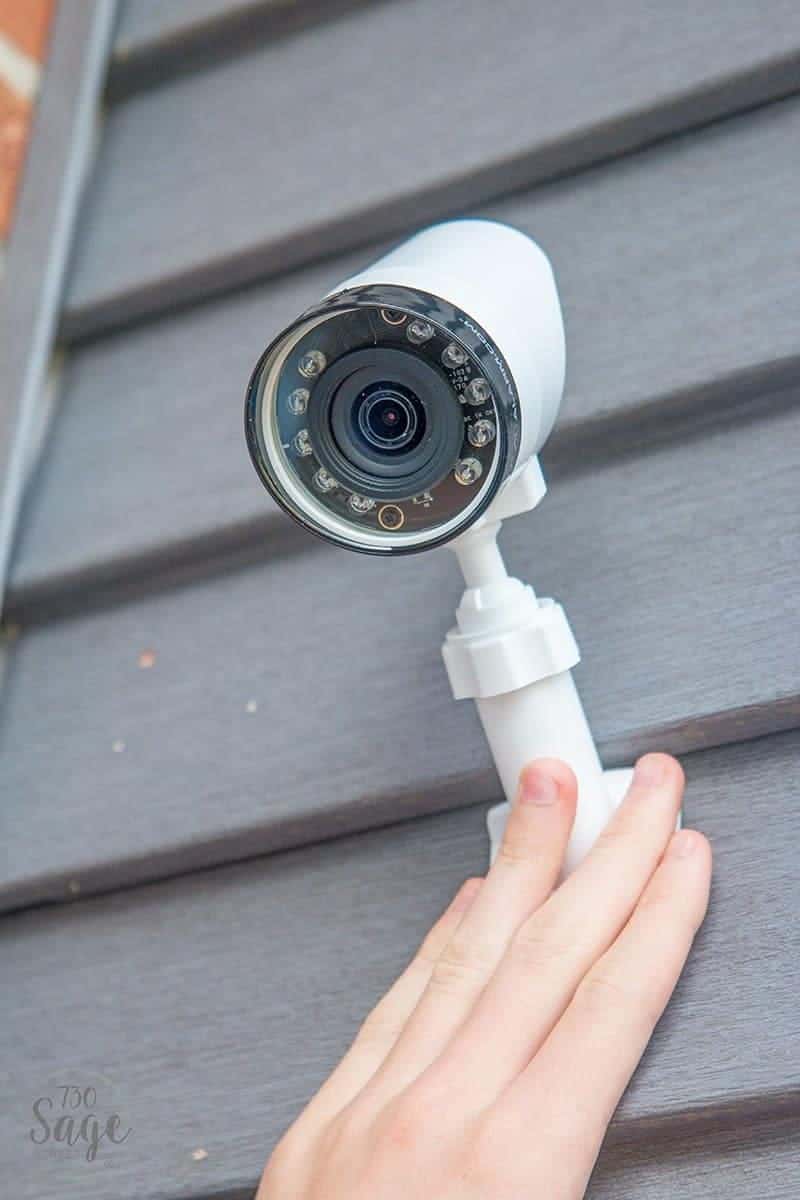 The camera connects wirelessly but does have a cord for power. It's a really long cord though which was nice. It also seemed to have a really wide angle to cover a large area.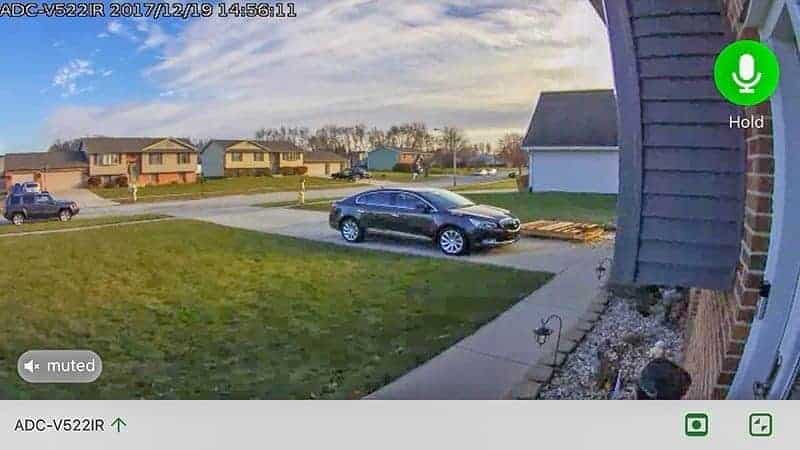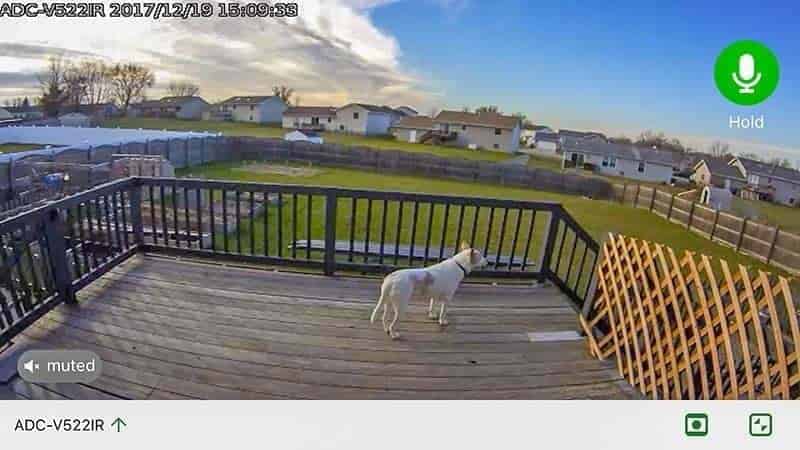 The indoor camera setup was just as smooth. And it's cute and easy to hide. You can wall mount the indoor camera as well.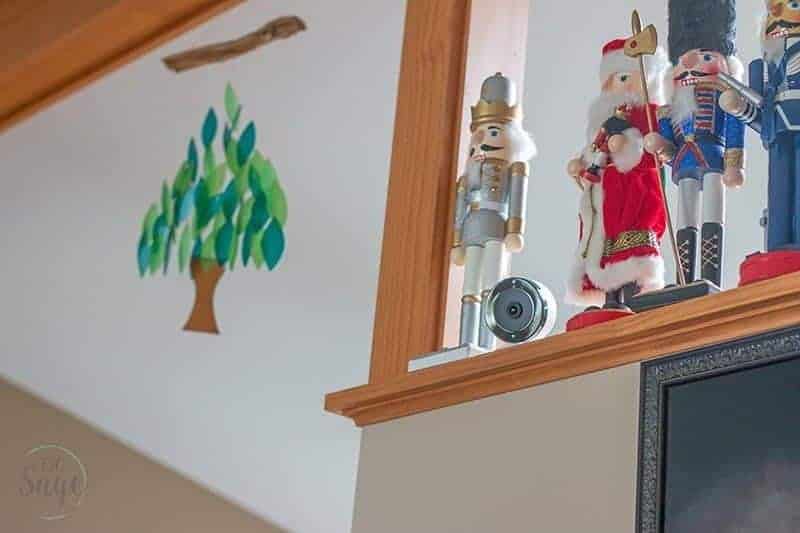 Other optional accessories include a doorbell camera and a keyless door lock.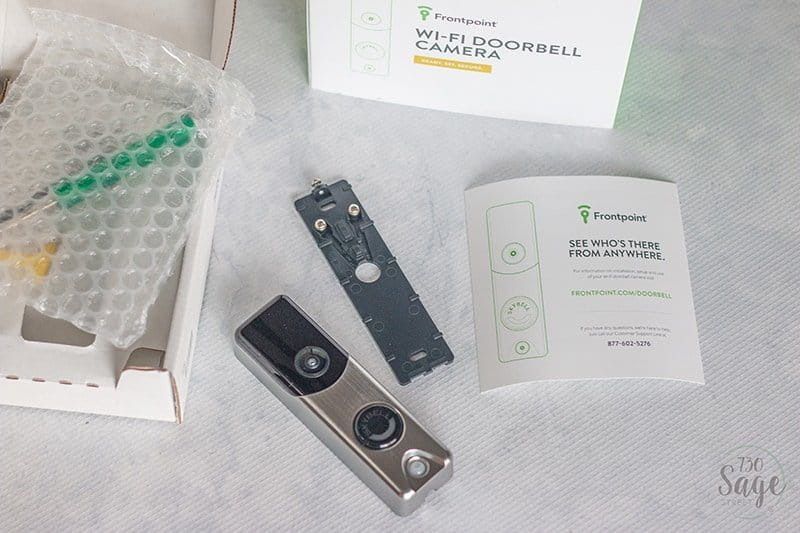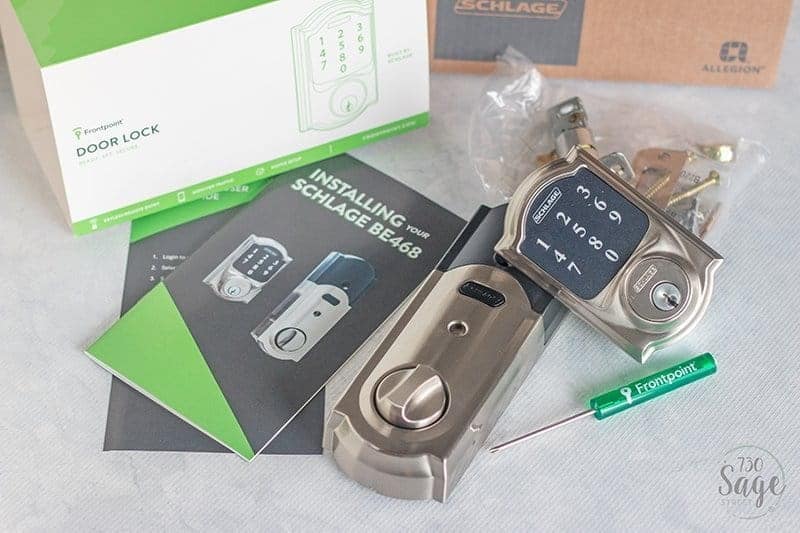 All that is left is to put the sign in the front yard!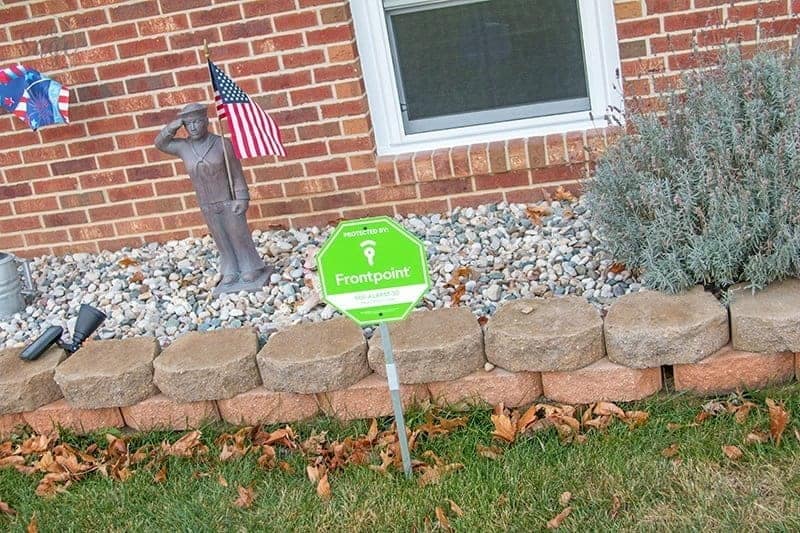 In total, the entire Frontpoint Security Setup for all of the equipment shown is around a 3 hour project from start to finish. Replacing the doorknob and mounting the cameras takes a little bit of time to do right, but they aren't difficult.
The Frontpoint Security System has really helped give me peace of mind. I no longer have to go outside at night to make sure my garage door is closed, I just check the control panel. Knowing that we have security cameras in case of any funny business is very reassuring as is being able to arm the system to alert emergency responders in case of a break-in.
It's also nice that the system doesn't stop at security. Things like smoke detectors and carbon monoxide detectors make a well-rounded smart home system that proactively protects from accidental and intentional damage to your home. And no matter where I am, I am in complete control through notifications on my phone from the Frontpoint app.
For more information visit: Get Smart Home Savvy