Have you ever not bought fresh produce because you were afraid it would go bad before you had a chance to eat it? This time of year fresh produce is everywhere. It's in the grocery store. At farm stands. In your garden. It's fresh and delicious and chock full of things your body craves to be as healthy as it can be. But in this fast-paced world, it's often really easy to lose track of what you have and have it go bad before you get to enjoy it.
And it's hard to make healthy choices when your healthy food options end up mushy, moldy or slimy.
So a couple of months ago when I introduced you to Rubbermaid® Freshworks™ Produce Saver containers, I hoped that this summer it would be different. I hoped that these great new containers would help keep me from wasting food, making unhealthier choices and help me enjoy fresh produce all summer long. In order to fully test the containers before committing my entire produce budget to something that might not work, I decided to test them out. I did a live test of the Rubbermaid® Freshworks™ containers VS store packaging to see if the containers really did extend the life of my produce by up to 80% longer.
The results speak for themselves: How To Store Produce so it Stays Fresher Longer.
So it was time to trust the new Rubbermaid® Freshworks™ Produce Saver containers for all of my fresh produce!
One thing we definitely enjoy more often during the warmer months is salad. Salad just somehow tastes better in the summer, but it can be equally as challenging to keep salad fixin's fresh as well. Have you ever bought lettuce only to find that is was slimy just a couple days later in the store packaging? Blech. Much easier to reach for a burger and fries than deal with that.
But with Rubbermaid® Freshworks™ Produce Saver containers, my lettuce doesn't get slimy before I can enjoy it! This is actually spinach, but it's the same concept: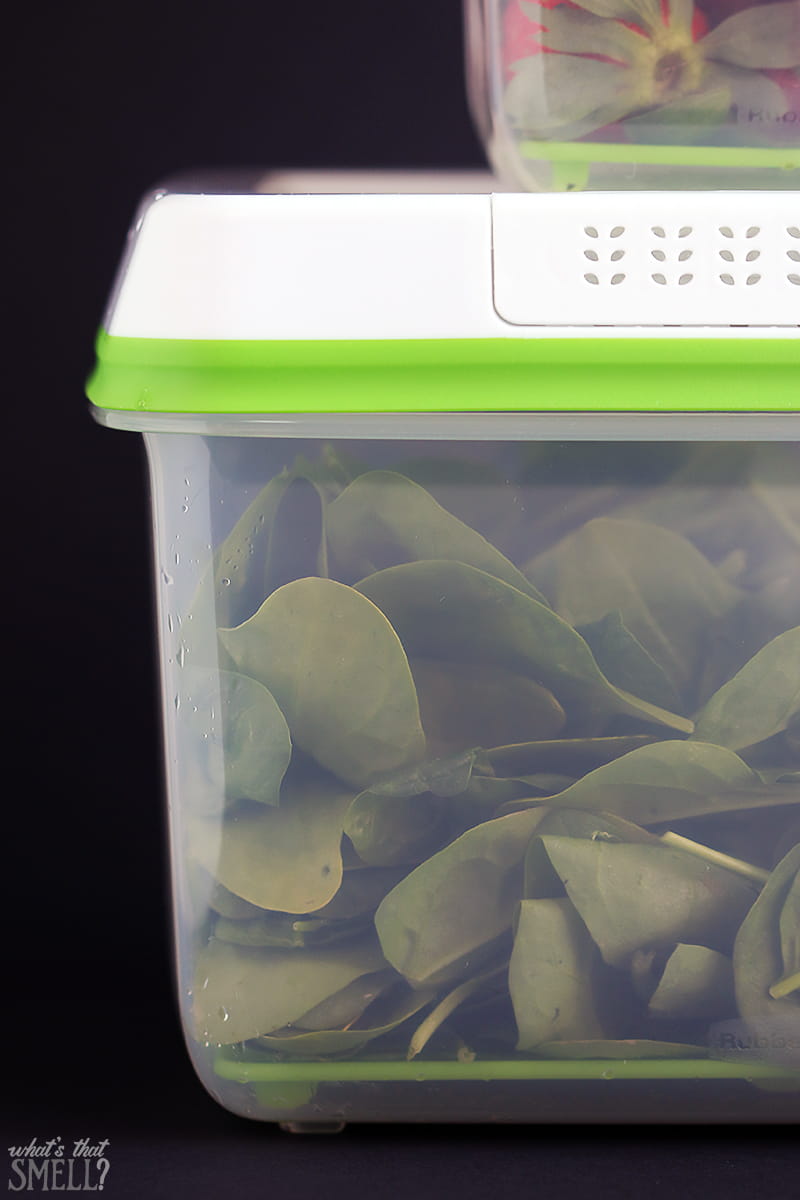 So far I've tried berries and baby spinach in the Rubbermaid® Freshworks™ containers. They are kind of ideal for the containers because they do tend to lose their freshness quickly in store packaging.
It makes me so happy when I open up that container to find my produce is fresh, not mushy and slime and mold free!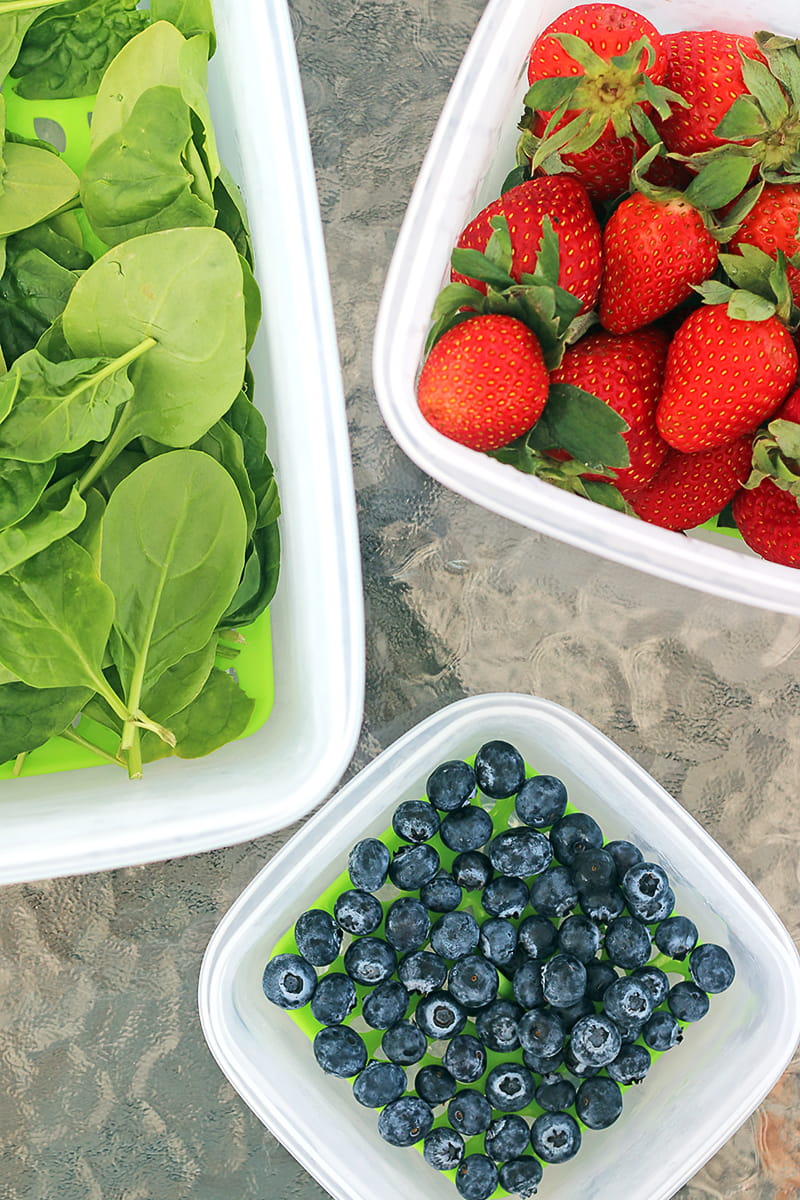 My fresh spinach and berries are perfect for enjoying by themselves but they are even better together! With my fresh berries I made a delicious Triple Berry Lime Vinaigrette Dressing and a Triple Berry Chicken Salad with Spinach & Feta Cheese.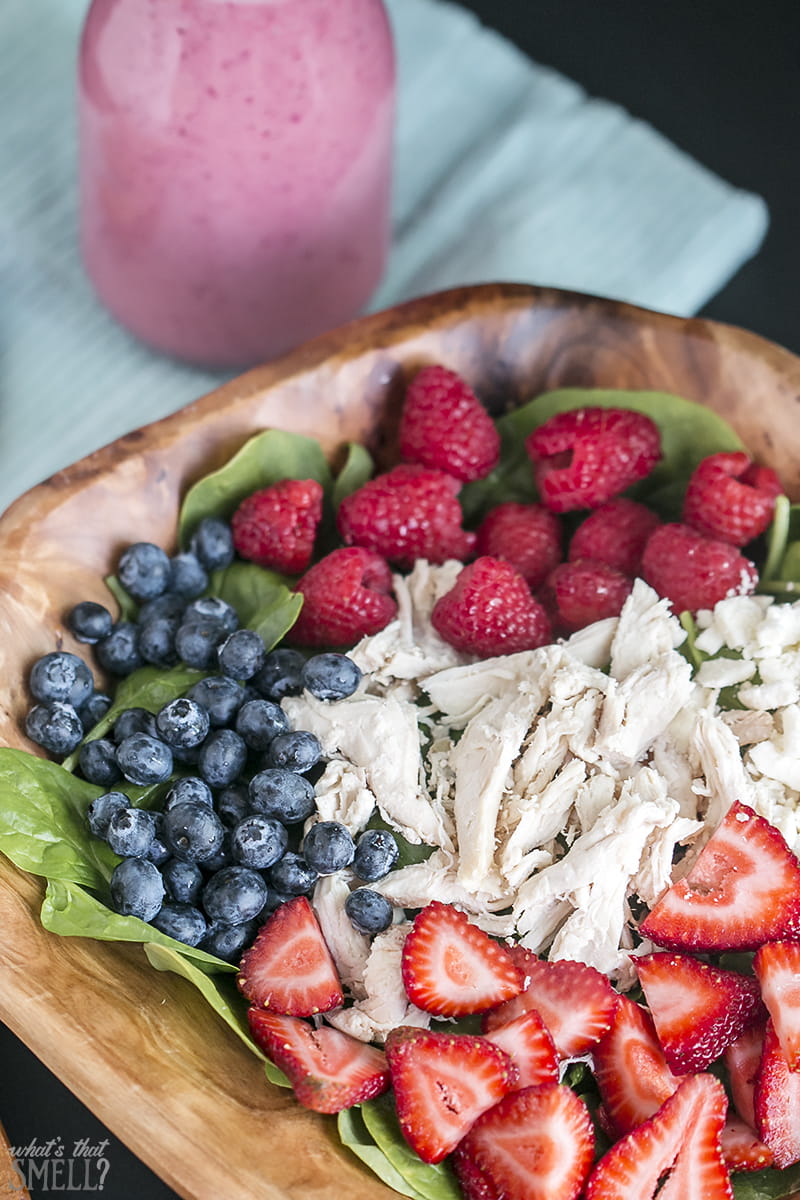 I can't even begin to describe how yummy this salad was! And storing the berries and the spinach in Rubbermaid® Freshworks™ containers meant that I was able to enjoy this salad for lunch five days in row and everything stayed fresh!
Get the recipes:
Triple Berry Lime Vinaigrette
How will enjoy your fresh produce when it lasts longer?