This post, 4health UNTAMED Dog Food Review + Free Printable Feeding Schedule, is sponsored by 4health, opinions are my own.
We have three dogs. Three. And they aren't small. We have Rex, an 85-pound golden retriever, Sadie a 48-pound hound mix, and Toby a 40-pound terrier mix.
I have to admit that having three dogs comes with some challenges like never going to the bathroom alone, stubbing your toe on one of the numerous toys they leave out, and being tripped when you try and walk down the stairs. It's also pretty noisy most days because the two smaller dogs love to exercise their vocal cords.

MY LATEST VIDEOS
But as much as I spend half my time thinking how nice it would be to answer the door without the sounds of killer beasts behind me, I still can't imagine my life without any one of my dogs. They are a part of the family and so we accept them with all of their flaws.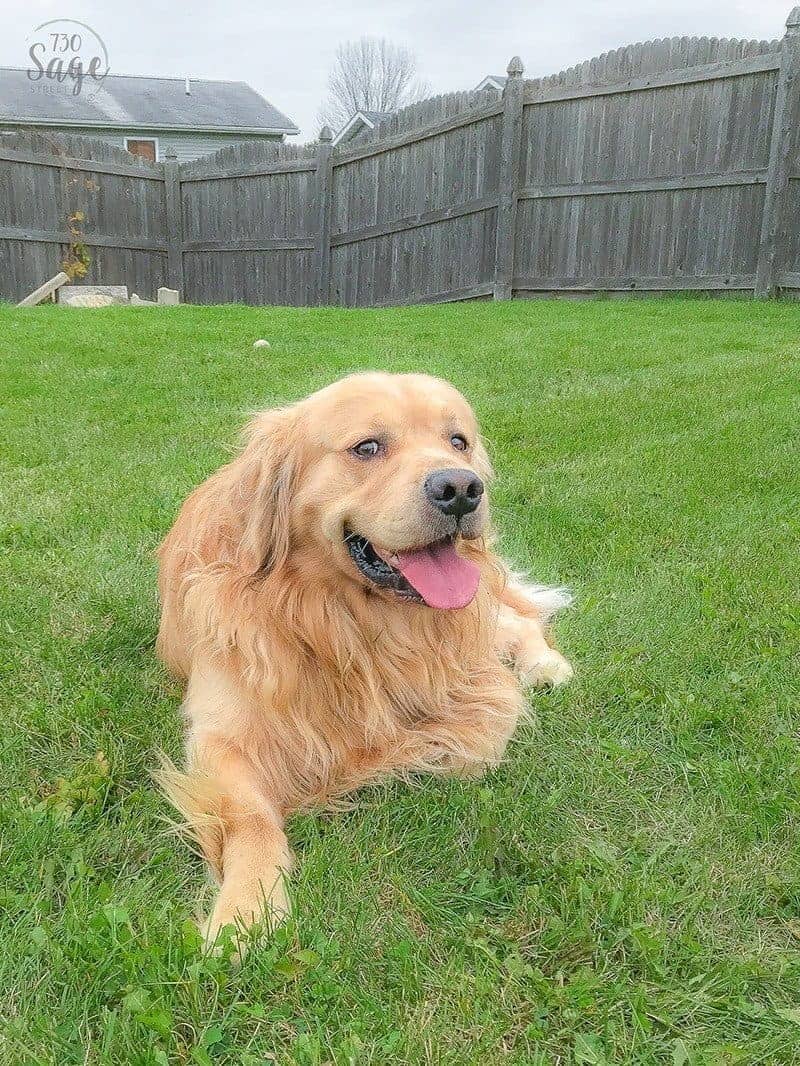 My dogs aren't overly active like some dogs. In fact, I honestly think my golden is downright lazy. But they absolutely love exploring the backyard. They sniff every corner and explore every patch of grass, every time they go out there. They also love to play chase and do a bit of wrestling out there.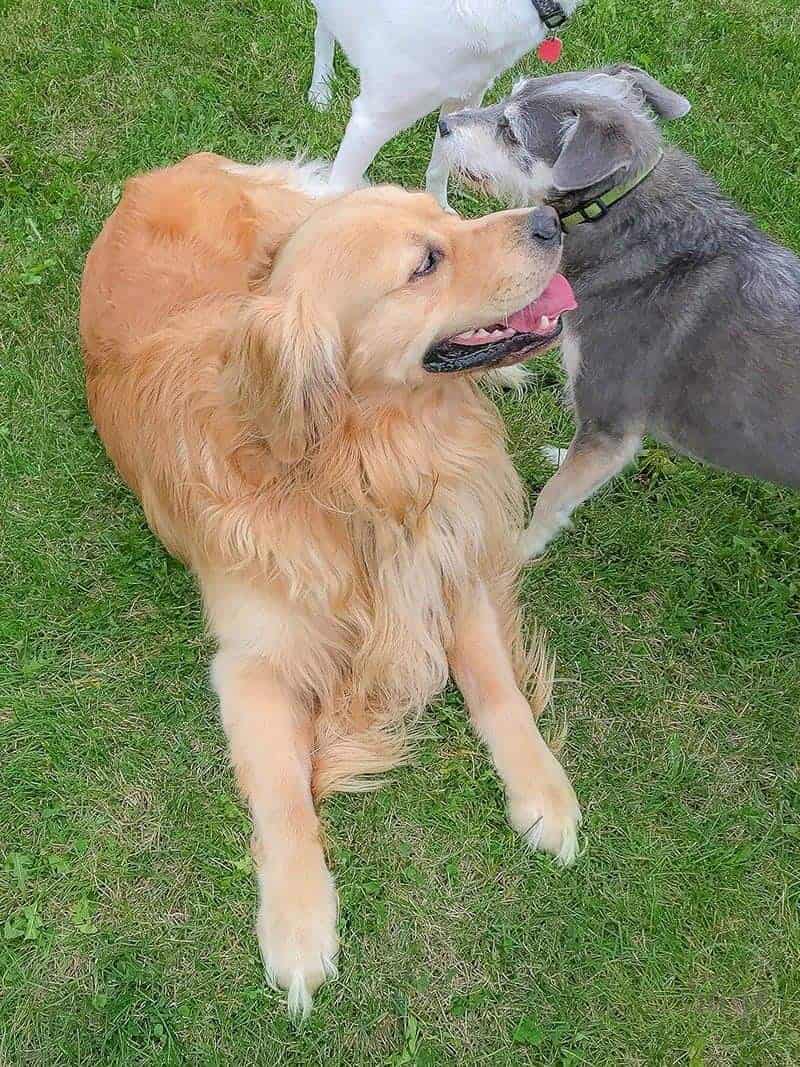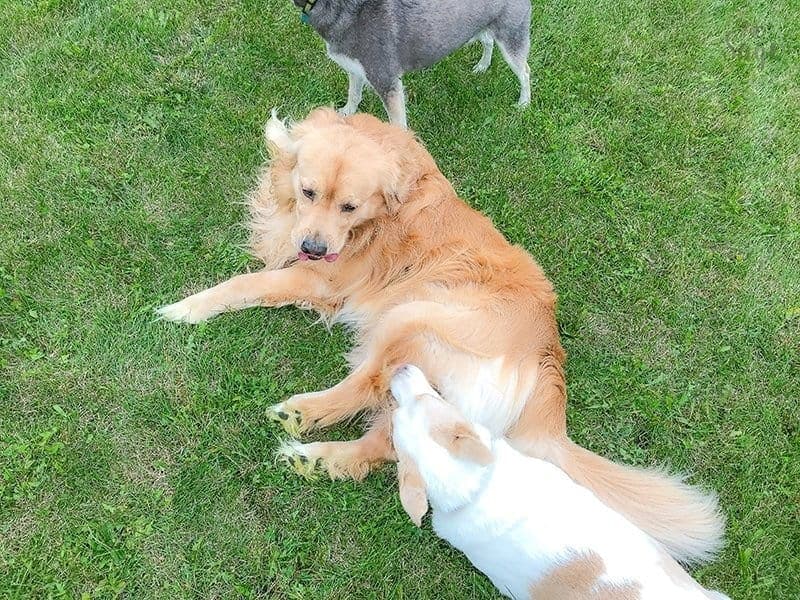 It's always been important to us to feed our dogs a high-quality food to keep them active and looking and feeling healthy. It's also important that they love the taste of it too. In addition to that, Toby seems to get itchy unless he eats a grain-free diet, so we just stick with grain-free food for all of them.
I'm always on the lookout for quality food for my dogs, so I was super excited to try out 4health® UNTAMED™ dog food, available exclusively at Tractor Supply.
4health UNTAMED dog food is a new line of premium grain-free dog food. It is specifically formulated to satisfy your dog's primal hunger. It has a rich protein taste that your dog will crave instinctively.
Available in four exotic protein recipes:
Lamb & Lentil
Trout & Lentil
Buffalo & Lentil
Wild Boar & Lentil
Key Features:
Doesn't contain corn, wheat or soy
Contains species-specific probiotics for digestive support
Contains omega fatty acids for healthy skin and coat
Contains antioxidants for overall good health
All recipes contain a high-quality balance of carbohydrates, as well as a blend of omega fatty acids to support a healthy skin and coat and species-specific probiotics to aid in digestion.
Select formulas are limited ingredient diets that contain a narrow selection of high-quality ingredients for complete nutrition. These are great for dogs with sensitivities.
4health UNTAMED Dog Food Review
I was really excited to read the ingredients on this food. We received the Wild Boar & Lentil formula. The ingredients are identifiable and wild boar is the first ingredient, which is a super important feature to me.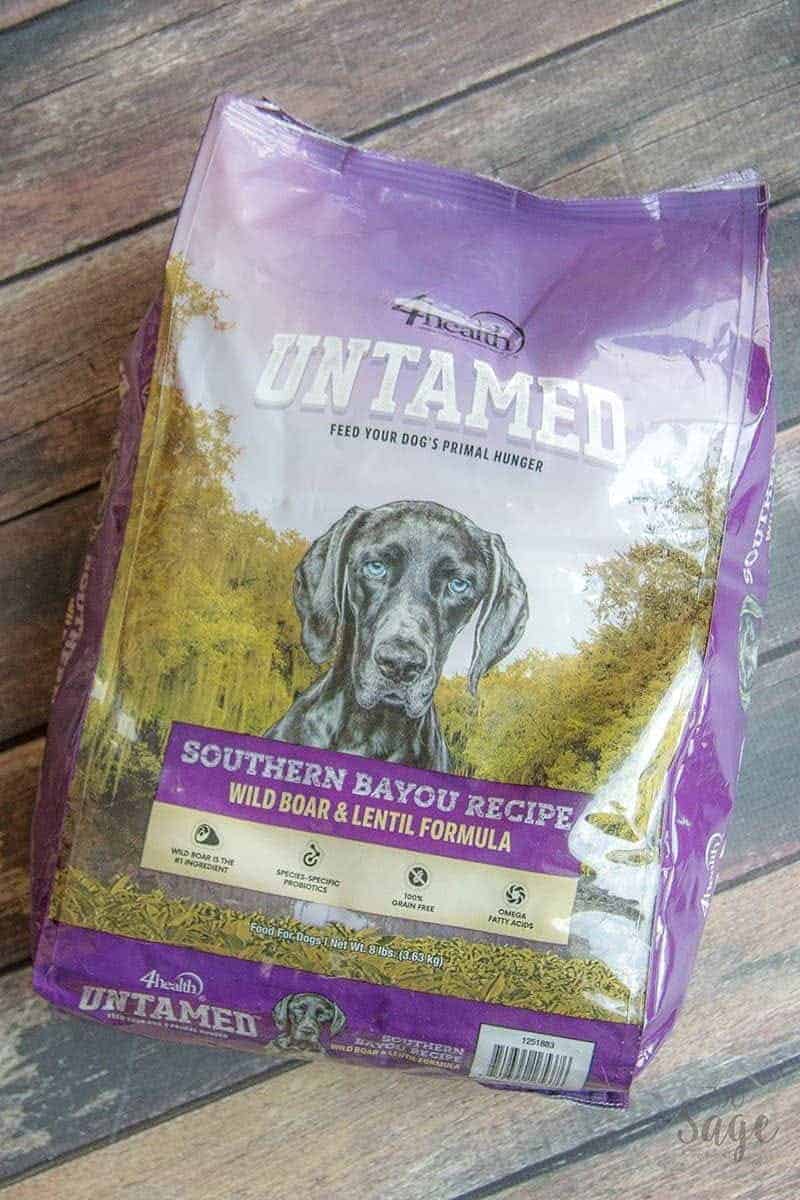 But would they like it? That was the key question because no matter how much I like what the food is made of, if they don't like the taste, it will be a no-go. And it was a concern for me because all three of my dogs can be really picky about what they eat.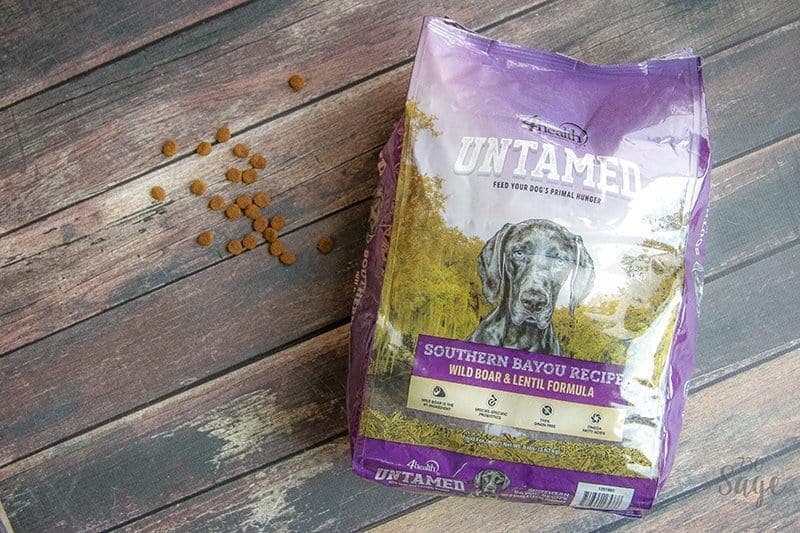 I started out by letting them sniff the package. They seemed moderately interested.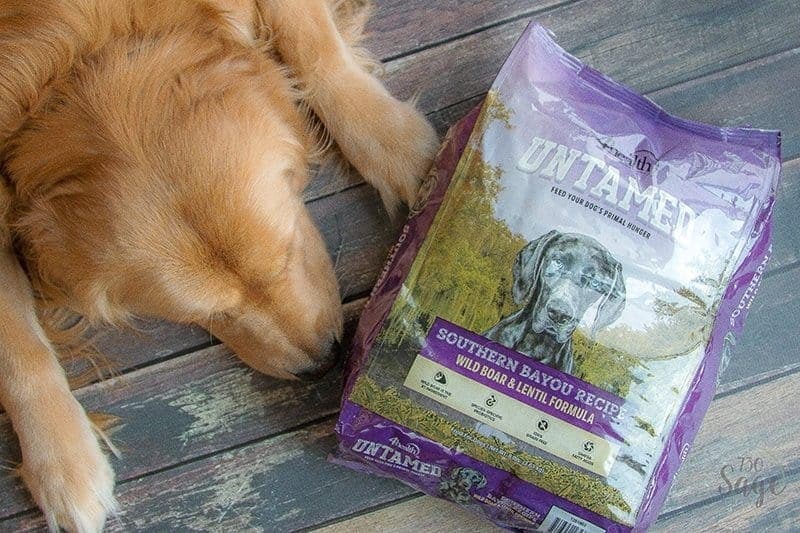 And when I say moderately, I am being conservative. I swear this is Toby's look that says "are you gonna open this or what?"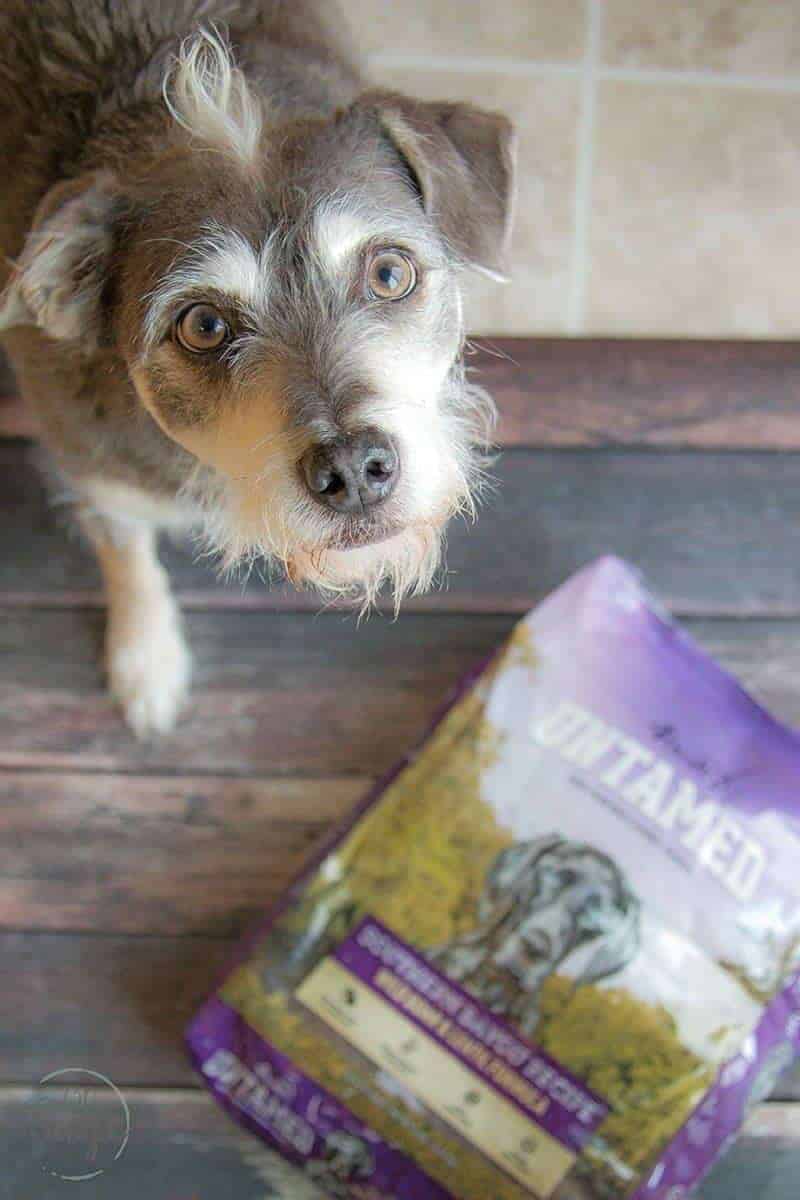 So I did.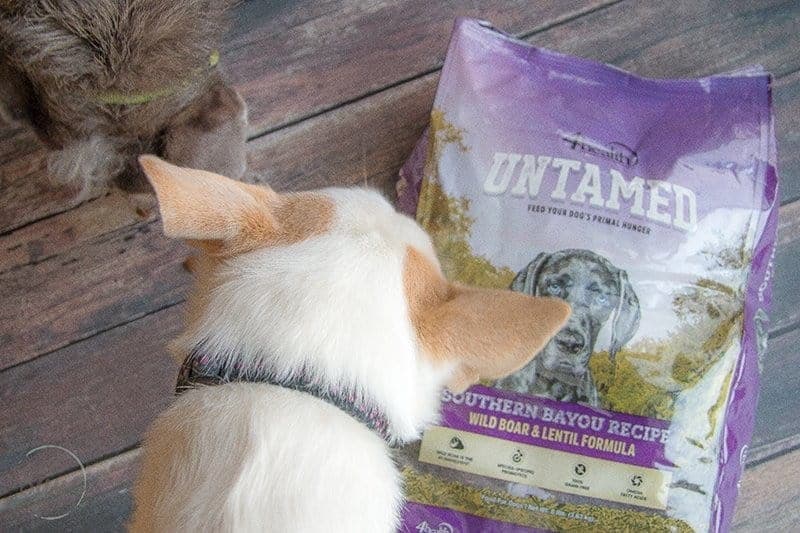 And they liked it.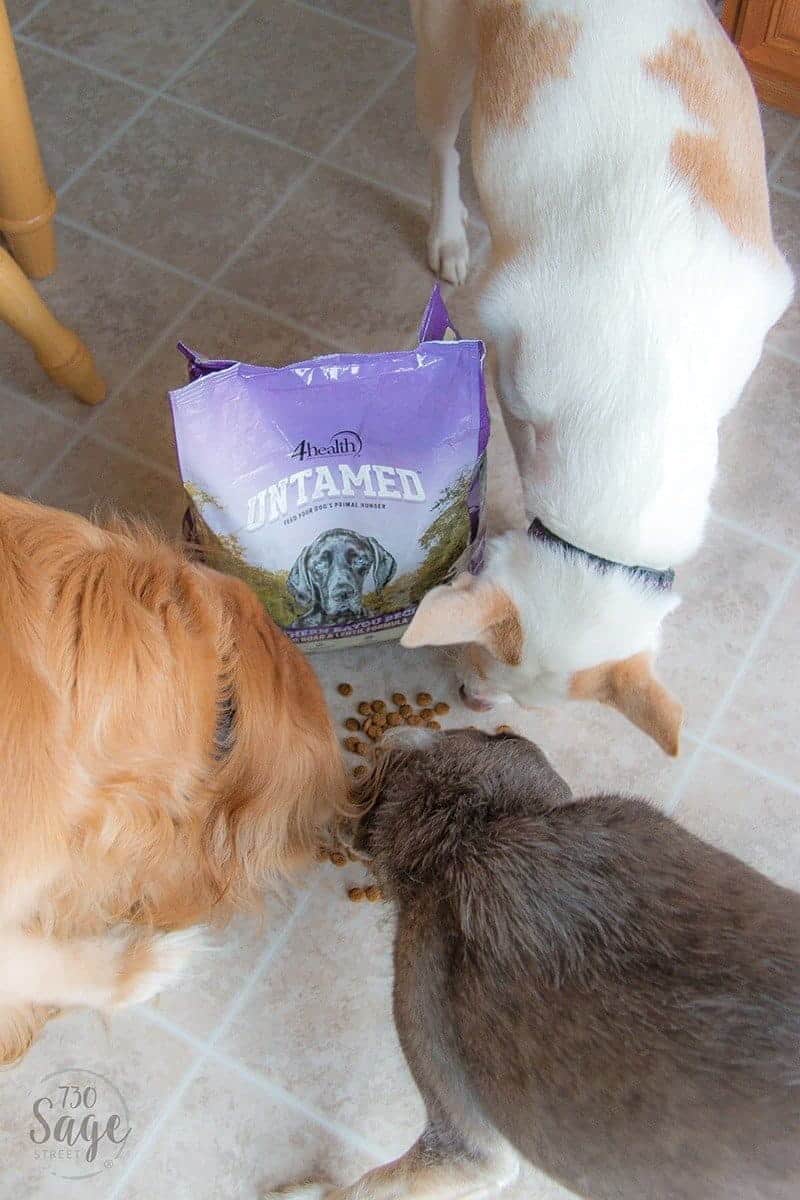 A lot. They ate the little bit I poured out for them and followed me around looking for more!
Now, you can't just start feeding your dog a new food cold turkey. Even though I do already feed my dogs a premium grain-free food, the transition needs to be slow to let them adjust, so they don't end up with upset tummies. That's no fun! I usually take a few weeks to transition to a new food just to be safe.
I am very happy with the 4health UNTAMED grain-free dog food. It contains ingredients I value and trust and doesn't contain things that they don't need. It's just great nutrition, and it's affordable too, so that's a bonus.
As I mentioned, UNTAMED is available exclusively at Tractor Supply. If you order online and spend $49 or more on pet food, treats, toys, flea and tick care, and other select pet supplies you will receive free standard UPS shipping.
Learn more about UNTAMED novel proteins.
4health UNTAMED is also available for cats too!
Free Printable Feeding Schedule
In addition to feeding them a quality food, it's important to make sure you are feeding your dog the right amount of food so they can get proper nutrition and not get too much of it. I asked my vet to tell me my dogs' calorie needs and he gave me the formula to use to calculate how much food each one needs, based upon the kcals the individual food provides. If you have more than one dog like I do, you might want to write it down.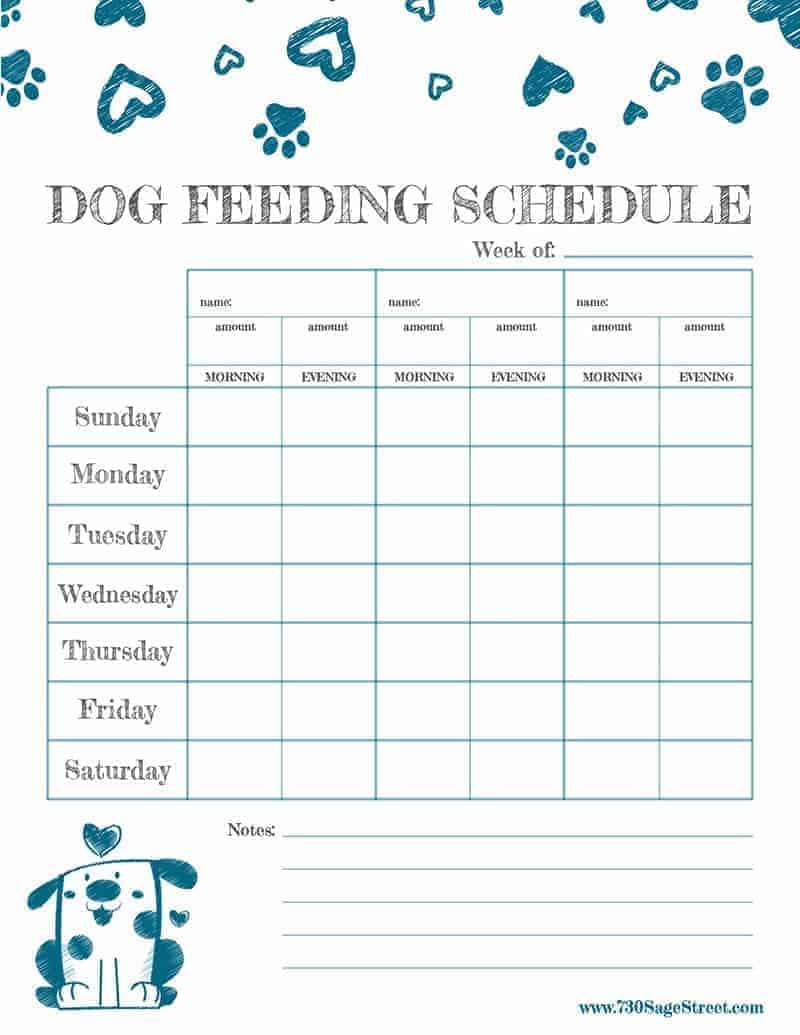 This printable can be laminated to be used over and over again and is a great way to get kids involved in household chores.