This recipe is part of a sponsored collaboration with Pints and Plates. Opinions are my own.
How much do you know about beer? You probably know that you enjoy a good cold one for certain occasions and with certain meals, and maybe you realized that there are different varieties of beer each with its subtleties and flavors. But did you know that food and beer pairing is actually a thing? Like a real thing that can help you enjoy not only your beer but your meal even more?
No matter what you are eating from salad to dessert, there is a beer that pairs deliciously well with it. To get started, you need to consider "the three C's."
Cut, is how a beer "cuts through" the flavors on your taste buds (i.e., the food you are eating) and makes each bite you take just as good and flavorful as the first one. Compliment has to do with pairing a beer that has similar characteristics to the food you are eating. Strongly flavored foods should be paired with a strongly flavored beer and vice-versa. And Contrast can help bring out unique flavors and characteristics when you pair opposites such as a fruity, sweet beer with a bittersweet chocolate and espresso cake. Beyond that, pairing also has to do with your unique tastes and finding a pairing that you enjoy.
One of my favorite beer types is a fruit beer. I prefer a sweeter beer with the perfect combination of sweet and tart. Fruit beers are crisp and refreshing and pair well rich decadent desserts. A fruit beer is an excellent choice to enjoy with this Flourless Chocolate Cake recipe. This recipe has only a few ingredients, and it may seem daunting, but it was quite easy to make.
Only bittersweet dark chocolate, espresso powder, salt, sugar, butter, and eggs are used to create this yummy cake. Add a bit of powdered sugar to top it off.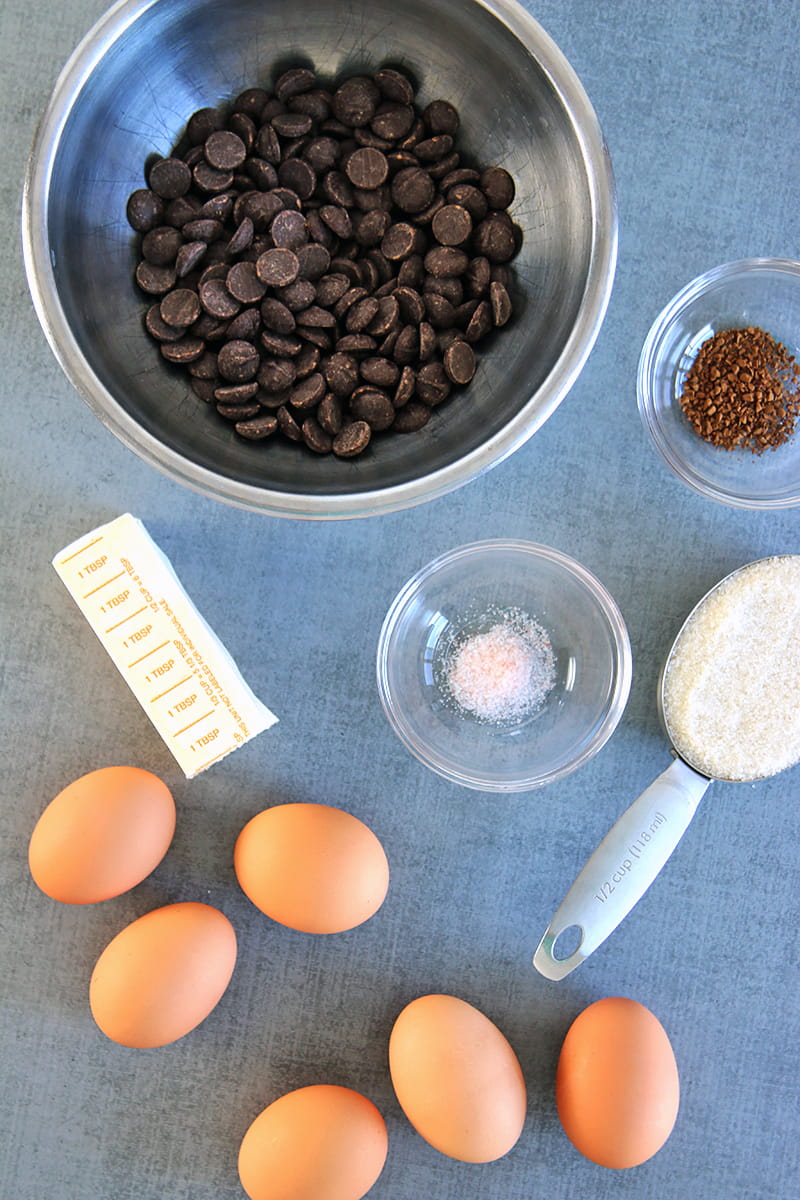 Two main steps are involved in creating the cake. First, you separate the eggs. Then you melt the chocolate and the butter and mix in the salt, egg yolks, and espresso powder. The recipe calls for using a microwave which I don't have, so I created a sort of double boiler with a bowl to soften the chocolate and butter. It worked perfectly.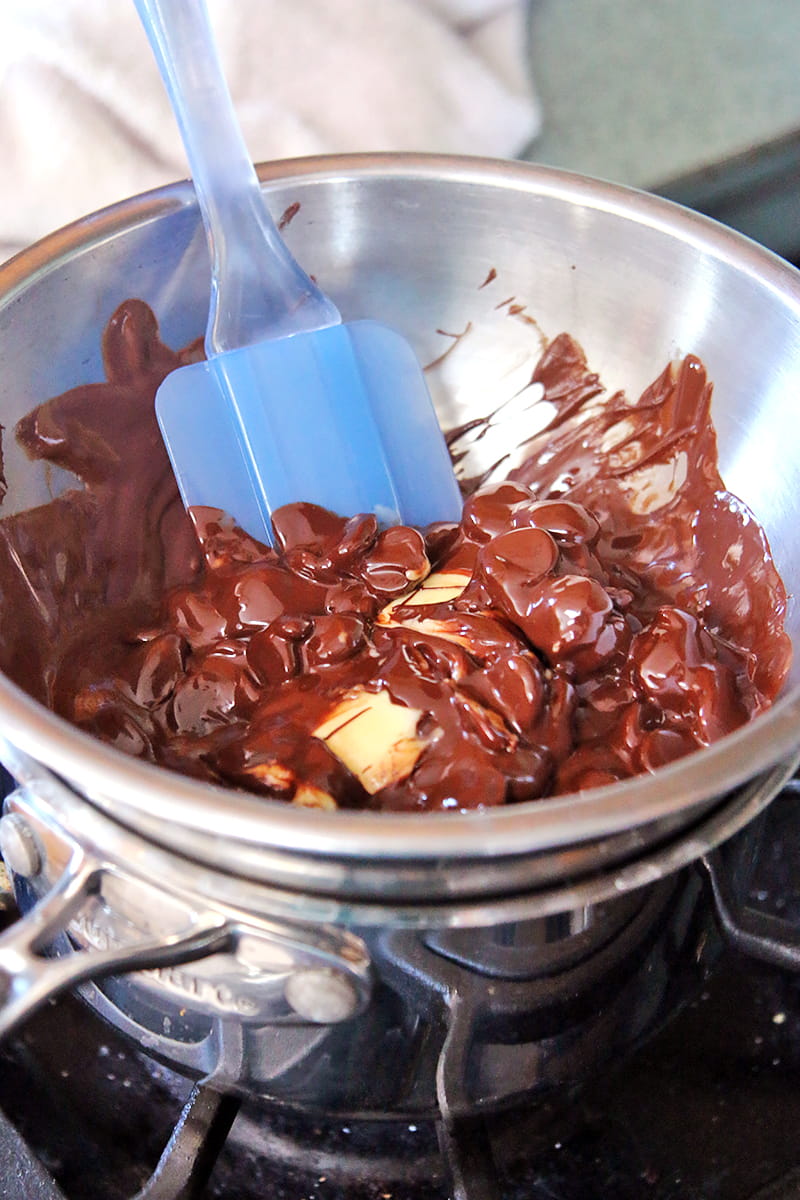 Next, you beat the egg whites until soft and fluffy, then you add the sugar and beat until stiff peaks form. This step was easier than I expected with my stand mixer.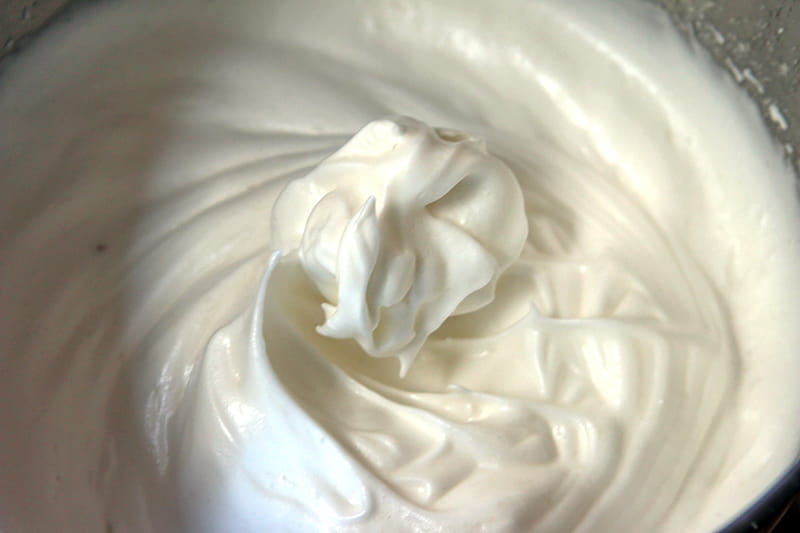 Finally, you gently fold the egg white and sugar mixture into the chocolate mixture and pour into a springform pan to bake.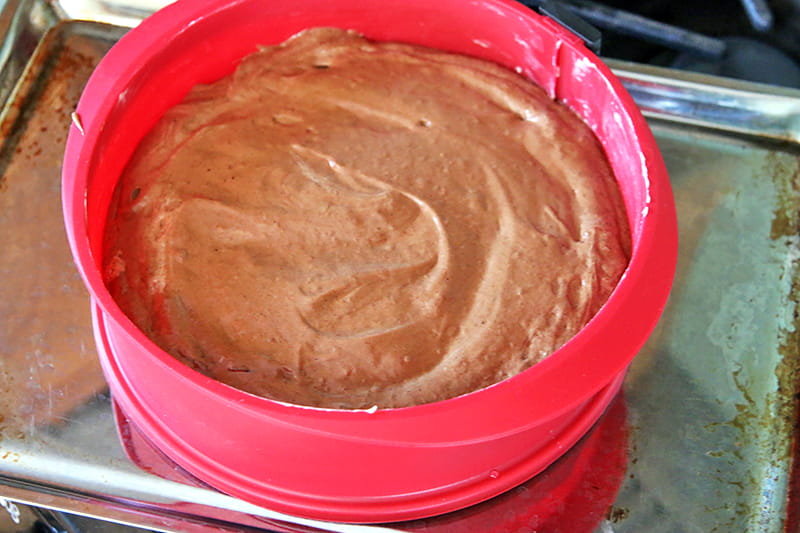 After it bakes, you allow it to cool, remove the sides of the pan, dust with powdered sugar and serve. I wasn't sure how this would turn out, but it ended up being delicious. I can't believe there isn't any flour in it.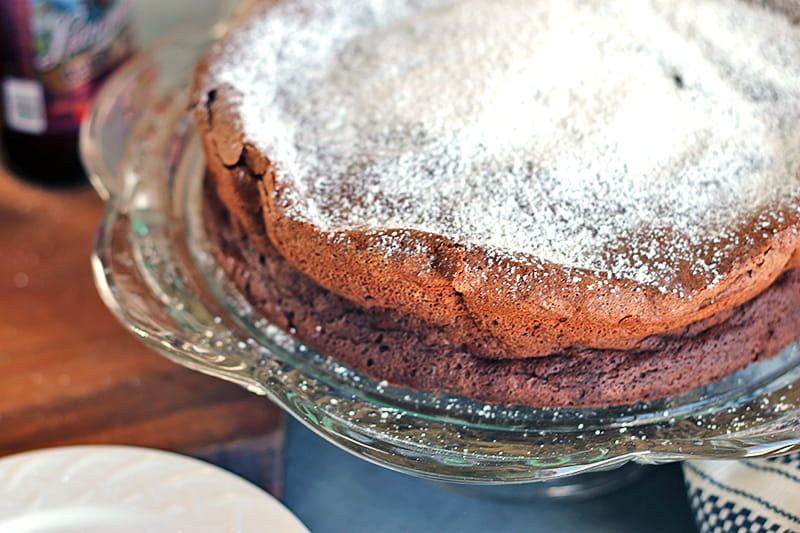 Flourless Chocolate Cake
Print
Flourless Chocolate Cake
Author: Kim
Yield: 8-10
---
Ingredients
6 tablespoon unsalted butter, plus more for pan
8 ounces bittersweet chocolate chips (70% cocoa)
1/2 teaspoon instant espresso
¼ teaspoon salt
6 large eggs, separated
1/2 cup granulated sugar
Confectioners' sugar, for dusting
---
Instructions
Preheat oven to 275 degrees. Butter a 9-inch round springform pan.
Place butter and chocolate in a large glass bowl and heat in the microwave for 30-second increments, stirring each time until combined and smooth. If you do not have a microwave, you can soften the butter and chocolate by placing a mixing bowl over a pot of water simmering over low heat. Be careful though the bowl may get hot.
Once softened enough to combine, add espresso, salt, and egg yolks to the chocolate and butter mixture; stir until combined.
Using a large bowl with a whisk or a stand mixer on medium-high, beat egg whites until fluffy soft peaks form.
Slowly add sugar and continue to beat until glossy and stiff peaks form.
Gently fold in the egg whites into the chocolate mixture, one-half at a time, until combined.
Pour into the prepared pan and bake for 45 to 50 minutes or until cooked through and a toothpick inserted into the center comes out clean.
Allow to cool 5 minutes in the pan then run a knife around the edges and carefully remove the pan.
Dust with confectioner's sugar, slice and serve.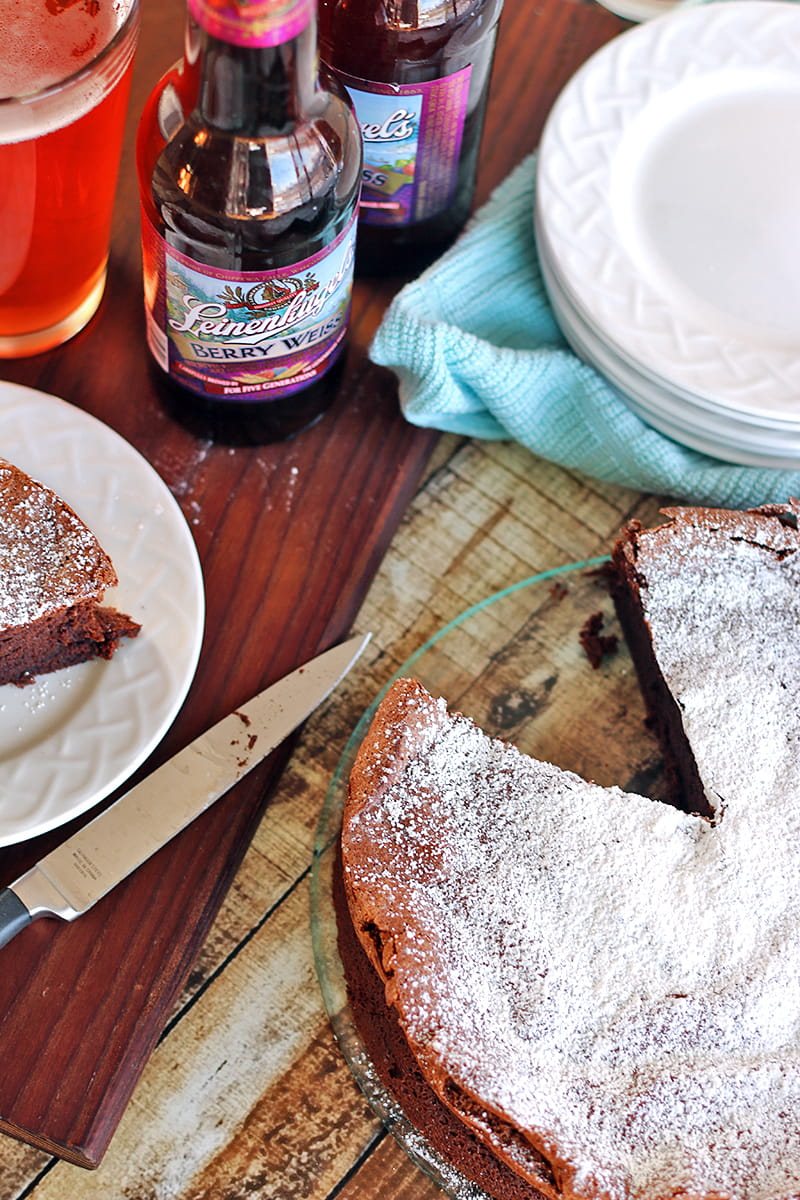 Be prepared for a rich, decadent flavor that will surprise you coming from a cake that has no flour in it.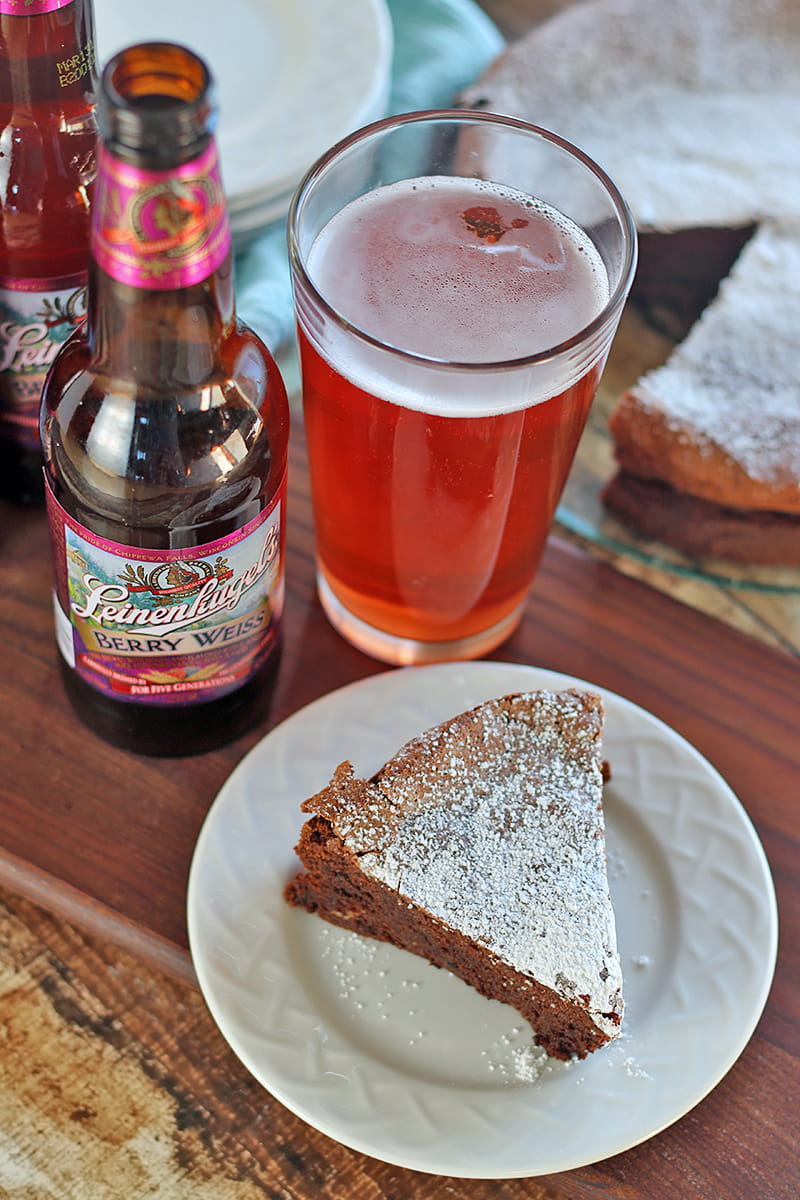 By pairing this cake with the fruit beer, the berry sweetness offers the perfect contrast to the bittersweet dark chocolate. The cake is rich and dense, but the carbonation of the beer does cut through that.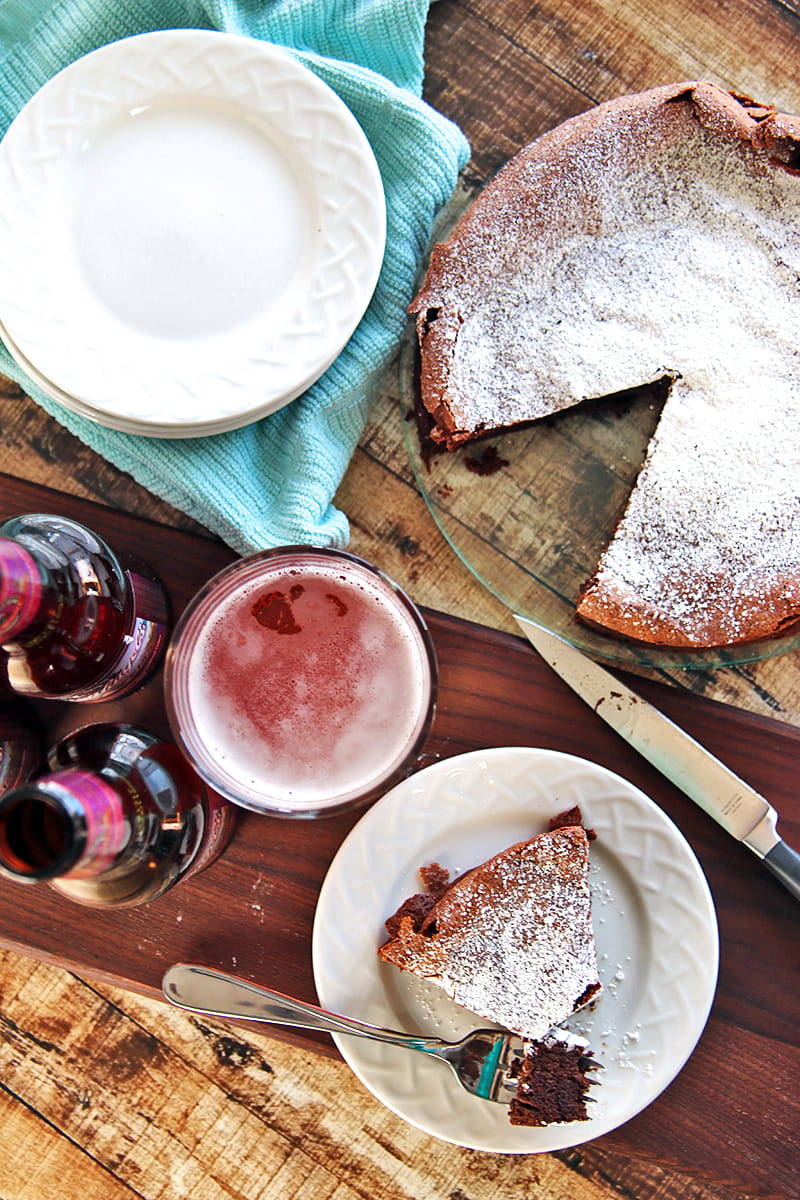 And cleanses your palate, so each bite tastes just as good as the first one.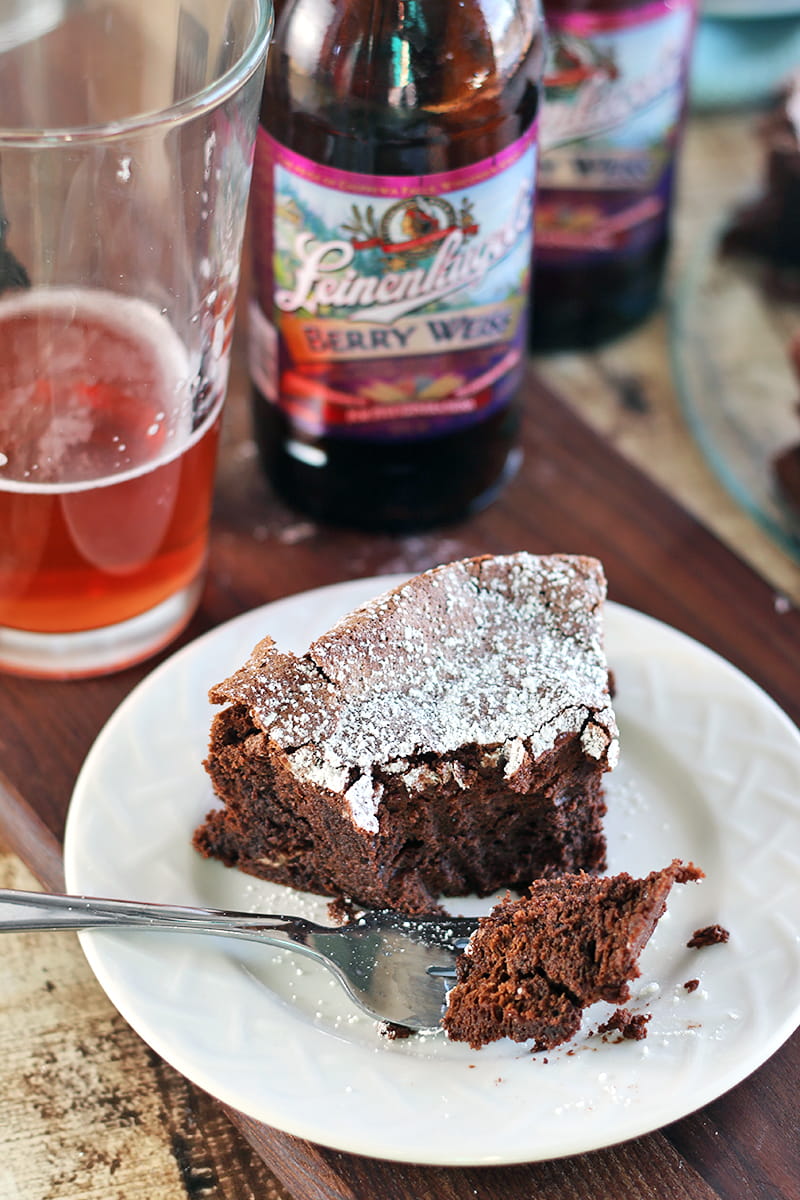 This cake is so delightfully moist, rich and delicious.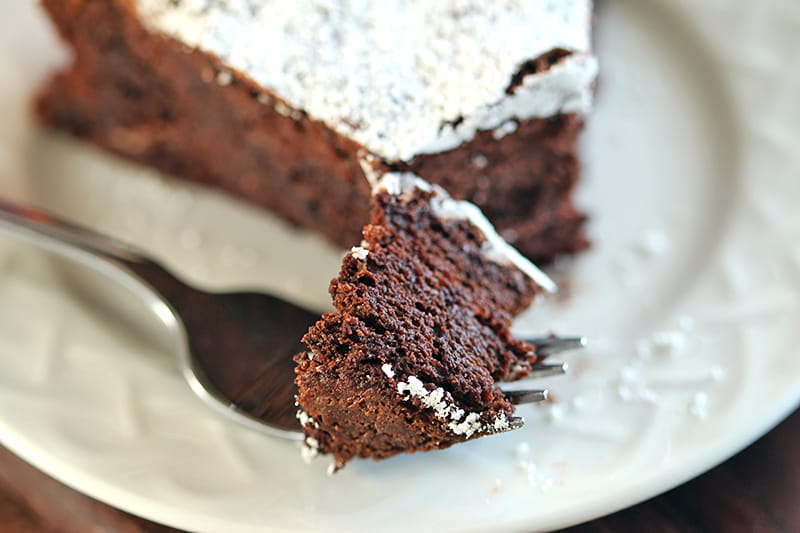 Pairing this cake with a fruity beer is almost like adding berries to the top of the cake.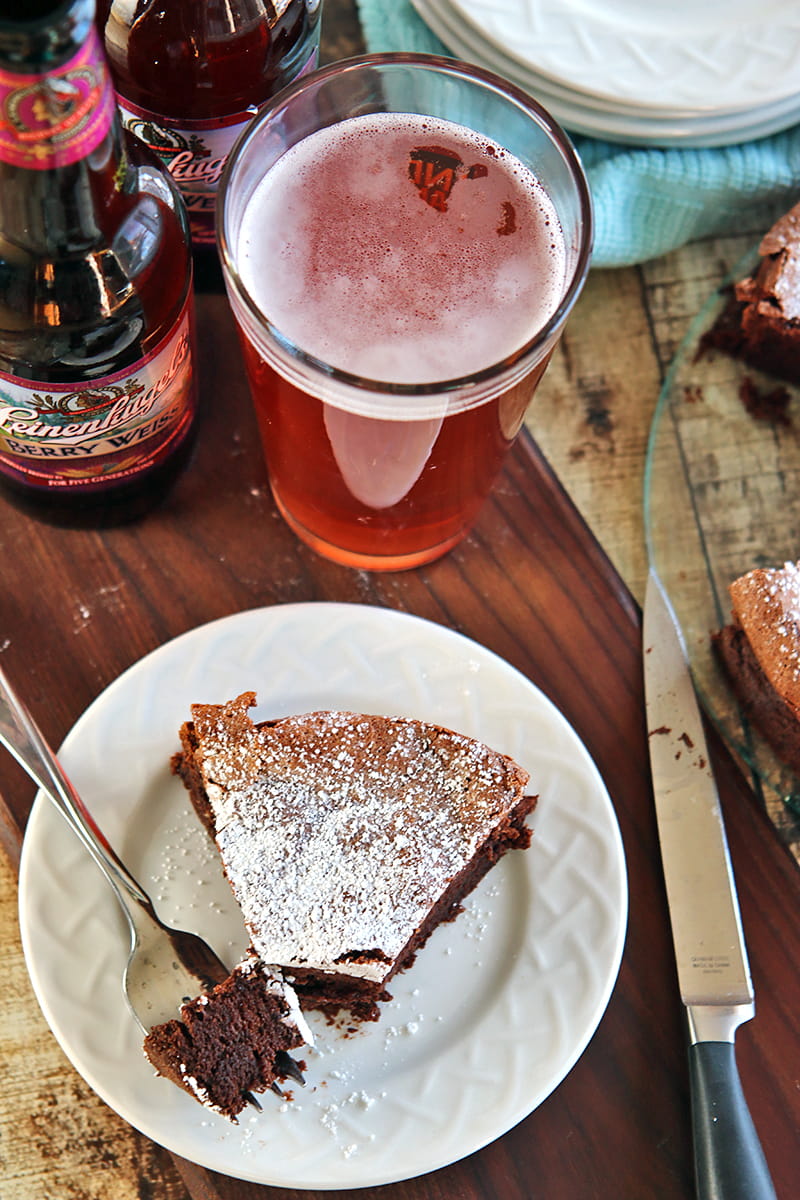 But better!
This cake makes a great holiday dessert; I bet you could even add a dash of peppermint for a seasonal flavor.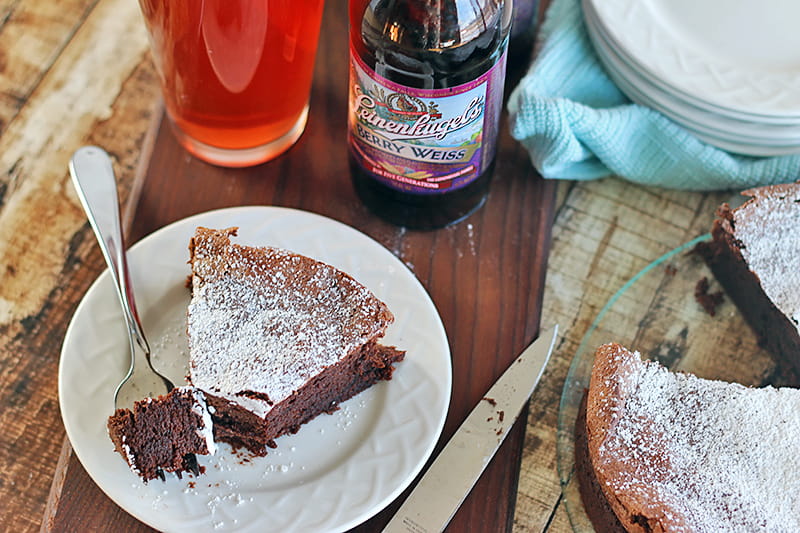 So the next time you go out to eat or cook a delicious meal, you may want to do some research before you choose what type of beer you want to pair with it.
For more information about beer pairing and more delicious recipes and pairing suggestions visit Pints and Plates.
And make sure you Pin this recipe on Pinterest for later!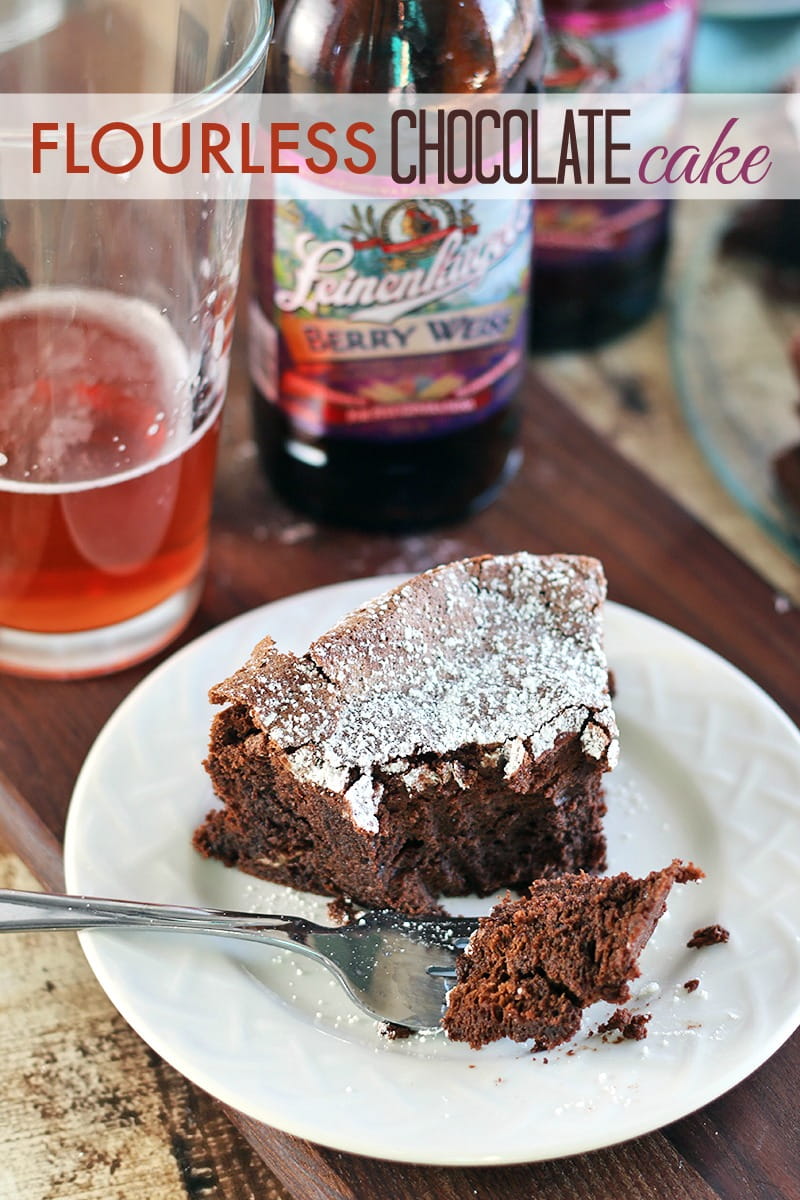 Join our newsletter!
Subscribe to get updates and great stuff via email including subscriber-only goodies like free printables and giveaways.