Remember fanny packs?
C'mon, you can admit that you had one.
I had one. It was a neoprene material designed to hold my cd player for running.
Yeah.
Before MP3 players.
Yeah.
I still have it.
But I don't wear it.
Really.
Mostly.
As much as fanny packs defined style in the late 80s or so, no one wants to relive that fad.  But let's face it, they were quite practical. Especially for runners. Being able to carry items with you hands-free is a must.
Enter FLIP BELT.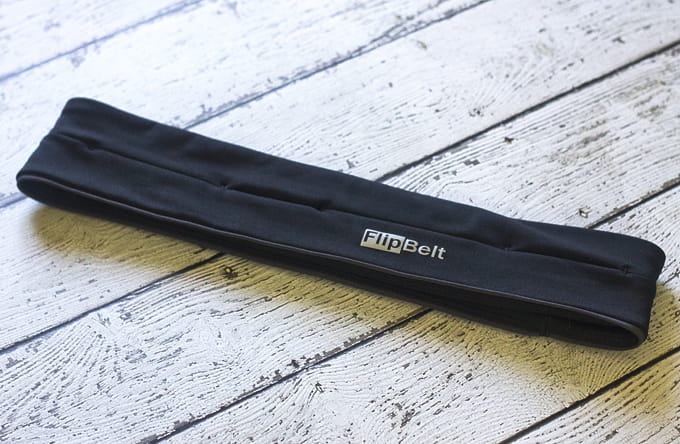 What is Flip Belt?
Gone are the days of baggy sweat pants with bulky pockets. Active wear is sleeker and more stylish than ever before. The only problem is there's nowhere to hold your phone, music and keys. That's where FlipBelt comes in. Who would have thought a singular tubular waistband could solve one of the biggest nuisances that athletes face—where to tuck must-have items while exercising.

Every bit as flattering and contoured as the rest of today's athletic wear, FlipBelt is designed to carry your on-the-go essentials without tying up your hands. Made of a moisture-wicking, spandex-lycra blend, FlipBelt slides right on and sits snug on your hip. No bulk. No bounce. FlipBelt is also machine washable and machine dryable.

To keep items secure, all you have to do is flip the belt inward. Now, everything you need while exercising fits right around your waist.  Find out more: FAQ

Have a great workout!
Flip Belt is a 3-inch wide "belt" made of quick-dry wicking fabric. It has a continuous tubular pocket with multiple access points along the belt. It comes in a wide variety of colors and in 5 sizes from extra small to extra large.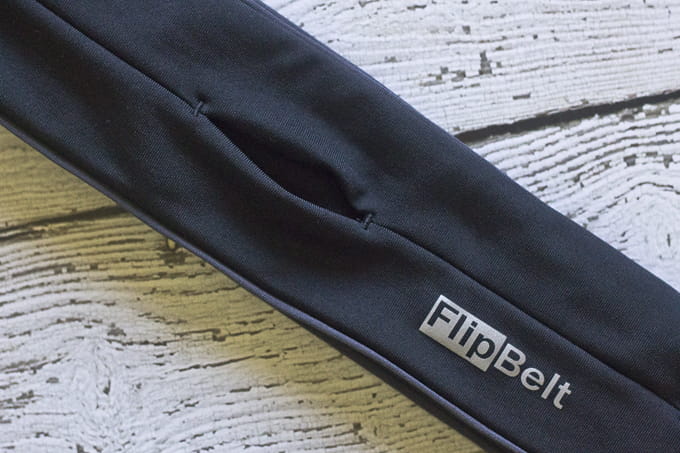 This really is a clever product! I wear it for running, walking, rollerblading, and even for going places with my kids where I don't want to carry a purse like the fair or the movies. I can fit my iPhone 5 in it with a waterproof case on it, my keys, and my money. It doesn't bounce around, it is discrete, and is very comfortable.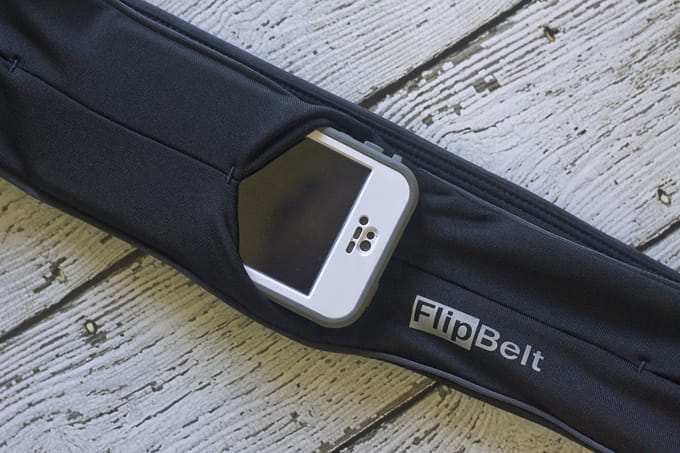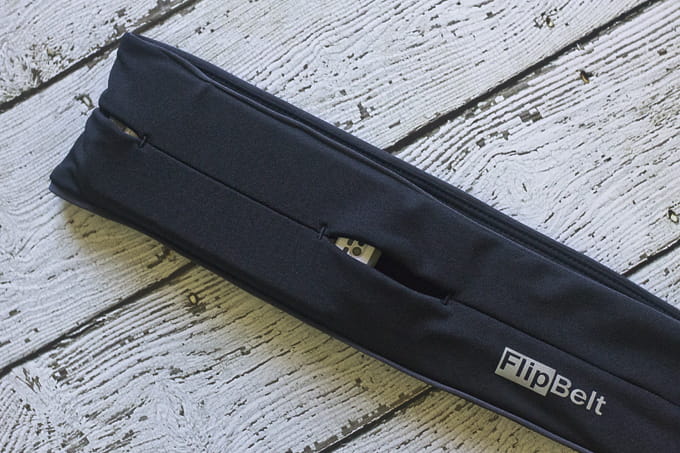 I usually forget that I have it on and find myself walking around it with it even after my workout.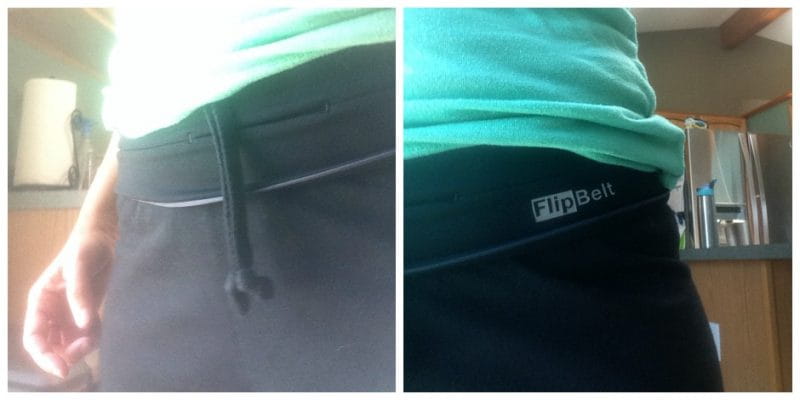 This is one of my most favorite running accessories ever. I'm not sure how I lived without it!
You can buy Flip Belt on their website, or at Amazon.com.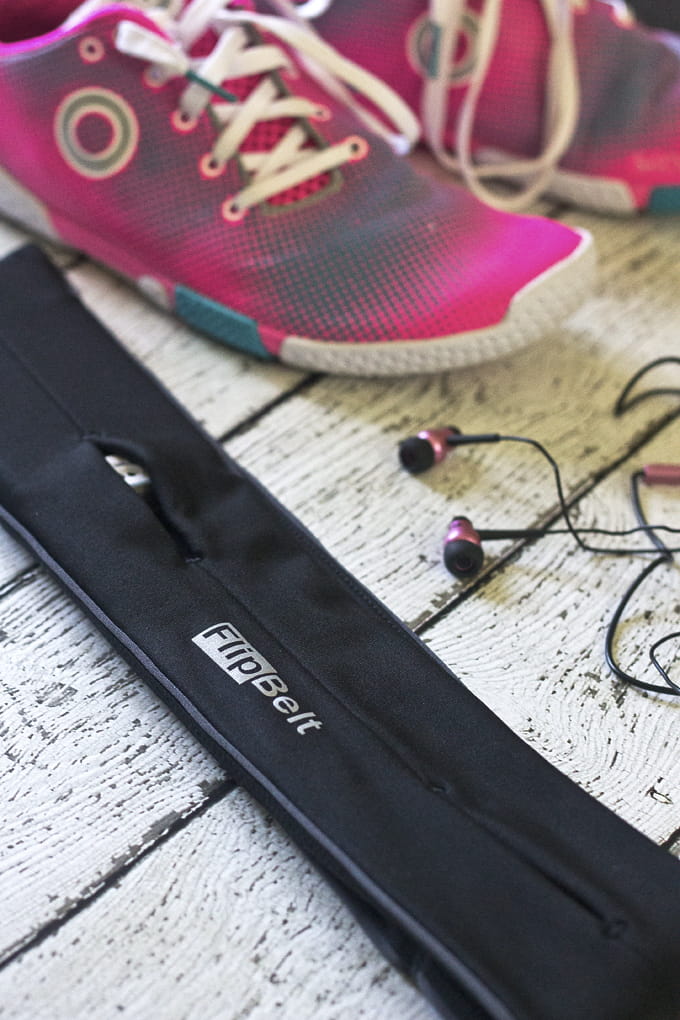 What would you do while wearing a Flip Belt?
Products Shown in this Post